The past few weeks have been intense in helping some of my clients finalize their book proposals, and providing some book publishing advice. I'm also planning my next book, and getting a new certification, so I'm super excited about it.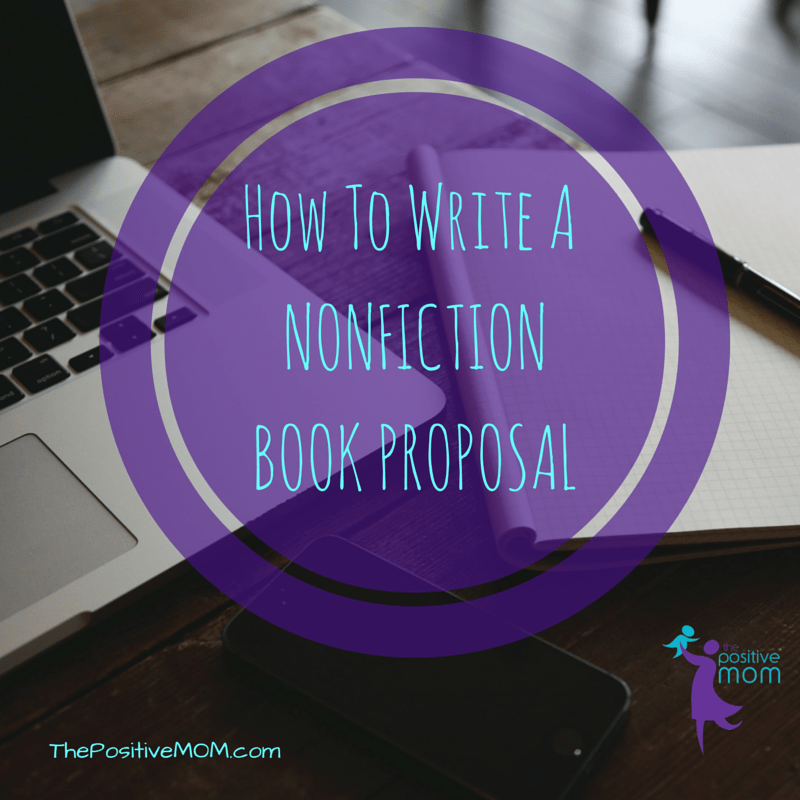 Helping moms create a business and life they love that allows them to spend meaningful time with their kids means I get to plan lots of books, because publishing a book is a great way to position yourself as an authority in your field; after all, the book writing process helps you become it!
If you've been thinking about sharing your life story and expertise by writing your own non-fiction book,you may be wondering if you need a book proposal or not. Whether you decide to self-publish, go with a traditional publisher, or partner with a hybrid publisher, I recommend working on your book proposal as soon as you start writing your non-fiction book, or even better yet, before you sit down to write.
Based on my experience publishing my own books, coaching authors, and discussions with literary agents, editors, and publishers, I decided to share how to write a nonfiction book proposal, so you can get started without having to do crazy research or waste your time.
What is a Book Proposal and Who Needs One?
A book proposal is like a business plan for your book, with the objective to present your book as a compelling, marketable non-fiction idea, usually to impress an agent or publisher and land a publishing deal. Most traditional publishing houses require a book proposal in their submission guidelines.
If you're planning to self-publish, the book proposal will give you the knowledge, clarity, and focus you need to write a winning book.
There is really no right way to write a book proposal: it can be simple or complex, short or long, and vary in approach and presentation style; however, all proposals require research and thoughtful development.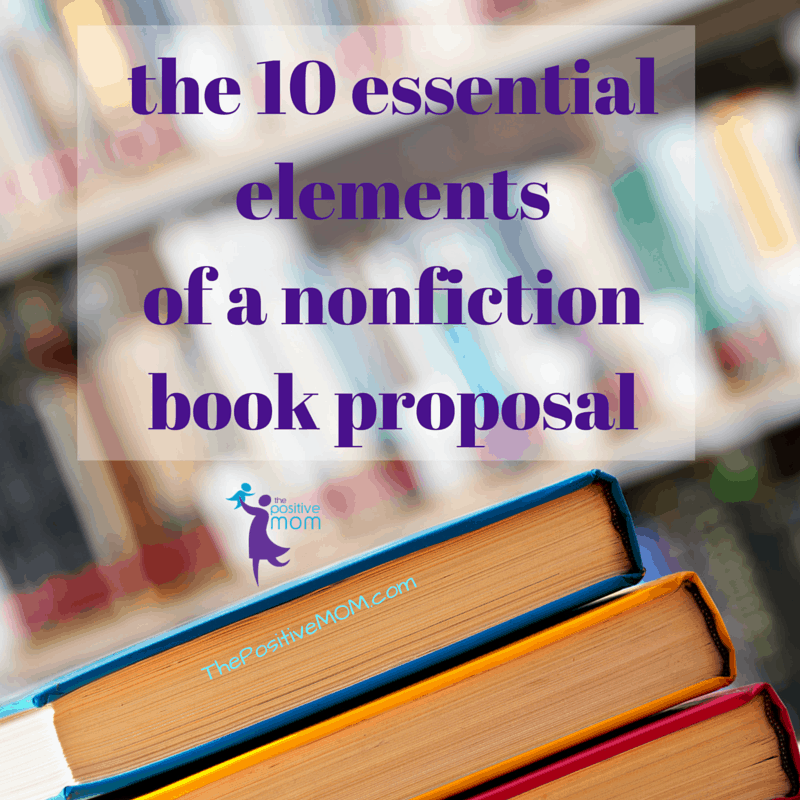 The 10 Essential Elements Of A Non-fiction Book Proposal
Cover letter ~

a brief, friendly query letter has the purpose to get the agent or editor's attention, so they actually read the proposal, as well as a short hook for the book: one or two sentences that sum up the book contents and tell them why they should acquire it.

Title page ~

this section lists the author's name and contact information (such as e-mail and mailing addresses, URLs, and phone number), as well as the book specs: your working title and subtitle, the approximate word count, the estimated completion date, cover size, and interior format: will you include illustrations, charts, or graphs? Color or black and white?

Book Overview ~

Your book synopsis is like an executive summary, and it is best when written last. The description must be enticing, creative, and compelling, just like the back cover copy. What is your book about? Why are you so passionate about it? Why would people buy it, read it, and recommend it to their friends?

Author Information ~

include your legal name, a recent professional head shot, and your relevant bio written in third person. Make sure you provide information that makes clear why you are qualified to write this book and how you already reach the audience for which you are writing it.

Market Overview ~

Who will buy this book? Why will it sell? Describe who your intended readers are (including both demographics and psychographics), establish their need for your book, why they need it now (current trends, timely nature), and why they need you to write it for them (do you have any special bond with this market?). Please don't ever tell a publisher your book "

will help everyone!

"

Competitive Analysis ~

List at least three recent successful books that are similar to yours – title, author, publication year, and publishing house. Publishers dismiss proposals that claim "there's no other book like this," because if there isn't, a need for the book may not exist. By showcasing how your book is different and better – in a positive manner – the publisher will know you've done your homework and understand the market. Don't limit your research to just titles in print, but also online communities, prominent blogs, and vlogs that fill a similar need with digital content, demonstrating how a print book is viable and how you bring a new take to an already commercially successful idea.

Marketing Plan ~

Your promotion plan must be concrete, measurable, bold, confident, and extremely specific. Publishers want to know the solid reach you have right now, without their help, and how you plan to grow that reach to market your book, rather than ideas of what you "would" do or are "willing" to do should your book be published. Like they say, people like to jump on a moving train, so decide: what are the action steps I can start taking to make my book a success?
Table Of Contents ~ The first thing I do before writing a book is make up my table of contents, listing each chapter title, and then I write a short argument for each chapter. You want to add your most polished version of this outline to your proposal, because it serves as a book-at-a-glance, revealing just how strongly thought-out your book theme is.

Sample Chapter ~

Many agents and publishers will request several chapters or even the final edited manuscript, however, most literary agents and publishing houses will ask for just one sample chapter, to see a glimpse of your narrative skills, and a sense of your writing style and tone. You don't need to send the first chapter, but do send the most compelling, surprising, and strongest content. Think of a movie trailer – leave them wanting for more!

Accompanying materials ~

you may add a few "exhibits" that may be relevant, such as manuscript reviews, supporting documentation, copies of photos or illustrations you would like to include in the book, etc.
If you are considering writing a nonfiction book, start with your book proposal. Not only it is a great marketing tool to secure a contract with potential agents and publishing companies, it is also a blueprint that allows you to clarify your core message, and organize your ideas,which is paramount if you want to make an impact with your book.
They say everyone has at least one book in them. What book would you write? Let us know below! And when you write your proposal, if you need it reviewed, let's talk!

© Elayna Fernández ~ The Positive MOM