I finished high school when I was 15 and I was recognized as the most outstanding student in the whole south region of the country.
I didn't get a graduation ceremony and I was not allowed to attend the graduation celebration, but nonetheless, I was proud of myself and I was hopeful of a bright future.
I'll never forget when I was summoned by the principal of my school and she informed me I had been selected for a scholarship in the USA. There was so much I had to do to apply and I was willing to do the work – who doesn't want to attend a fancy university in a foreign country with all expenses paid?
I also worked so hard to pay for English classes, graduated with honors, and was now the youngest ESL teacher at the university. The language wouldn't be a barrier for me!
I had been dreaming of the day I would leave the slum behind and prove to the world that I was meant to do more, to be more, to have more, and it seemed the stars were finally aligning in my favor.
But after a few trips to the city and a few meetings, I found out that the slots that were available were not for their marketing program. In fact, the major I would be pursuing would not even be remotely related to marketing. Everyone thought I was crazy and I think some even hated me for it, but I politely declined.
I knew I didn't have the slightest chance to get a student loan or financial aid to go to the school I wanted to attend, and that I didn't really have anything or anyone to fall back on, but I didn't want to settle. Settling has never been my thing.
My college life was extremely hard and there was a time when I thought I could have avoided tragedy by going to Georgetown University, but I really don't regret it one bit. I loved everything about marketing and everything I learned about it energized me… it lit me on fire!
The world of business has changed much since my college days, and with E-mail, Social Networks, and Blogging added to the mix, my definition of marketing has definitely evolved. It's amazing what can happen in just a few years!
I've also been so fortunate to be trained and collaborate with the best marketing mentors on earth, including Jay Conrad Levinson, the Father of Guerrilla Marketing. Becoming a Guerrilla Marketing Master Trainer and teaching alongside Jay in his Florida home was surreal since his books were my favorite textbooks at the university.
Marketing is one of the most essential tools in business and yet, one of the most misunderstood. As a mompreneur, you've probably heard that marketing is a process that starts with any contact you make with anyone because it is an opportunity to get exposure. That's true!
However, I broke down the process into 5 stages, because through my personal journey helping moms position themselves to make 6 figures from home so they can enjoy time with their children, I have learned that contact and exposure is required, but not enough, to brand and position yourself as the solution to your focus audience's problems.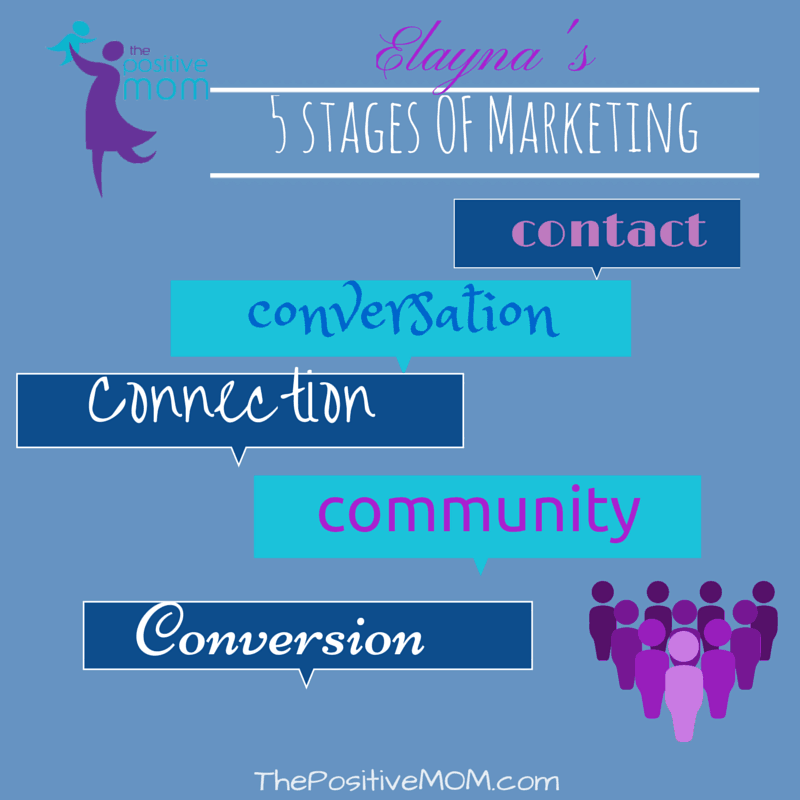 Contact means "an establishing of communication with someone or an observing or receiving of a significant signal from a person." We make contact with hundreds, or even thousands of people daily, but because of all the noise out there, we must stand out and go beyond contact to be memorable and leave a mark.

Conversation is "a form of interactive, spontaneous communication between two or more people." In marketing, we must be active listeners because our prospects are speaking and want to hear information that is relevant to their needs and desires. No one wants to be pitched at, everyone wants to be treated like they matter.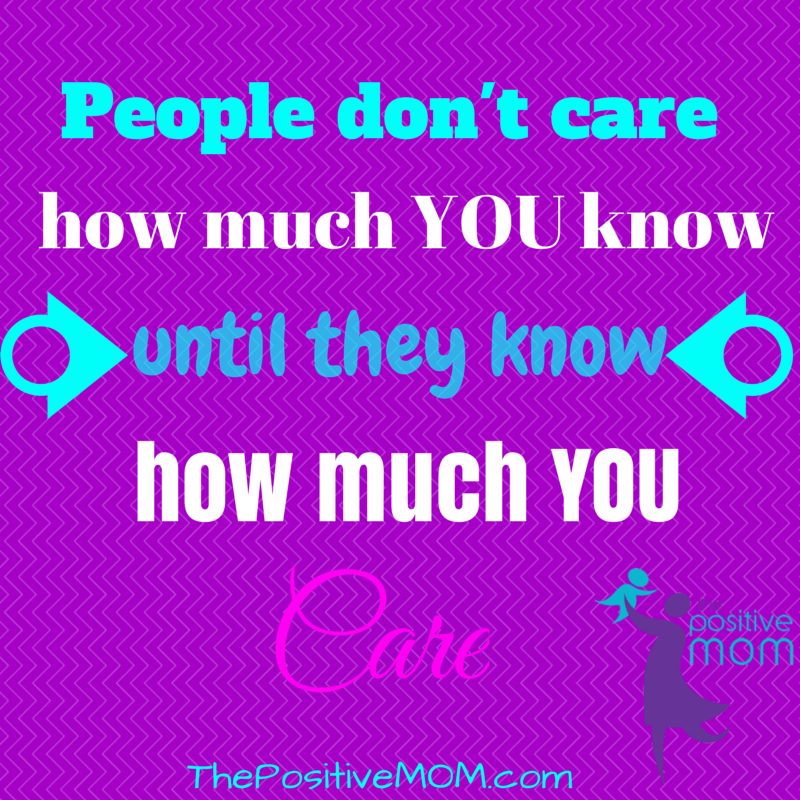 Connection is "a relationship in which a person, thing, or idea is linked or associated with something else." It is not enough to start a conversation; it is imperative to find ways to connect with the audience, which is why being YOU is the best marketing plan! When you are authentic and vulnerable, your personal brand can shine through and you can create deep and lasting bonds.

Community refers to "a social unit of any size that shares common values." When you go deep into a relationship and connect with people that share your beliefs, preferences, etc., you are able to create a community of people that follow you, subscribe to you, and want to actively listen to what you want to say.
It takes 27 exposures before someone decides to buy from you, so this is a crucial step in the marketing process and one that denotes that your audience deems your content to be of value.

Conversion is "the process of being converted." Of course, as marketers, when we think of conversion, we go right to the definition that's relevant to electronic commerce: "the act of converting site visitors into paying customers," or to achieve the tangible goal you set as success.
When we focus on the dictionary definition, we realize that conversion is a change of heart that we cannot "make happen," and we can only facilitate.
When we converse and connect, our readers, and our audience will decide to be a part of our community and, as the relationship grows, they will become our evangelists, sharing our products and services, or in a bloggers' case, our ideas, with others. Conversion refers to lasting transformation.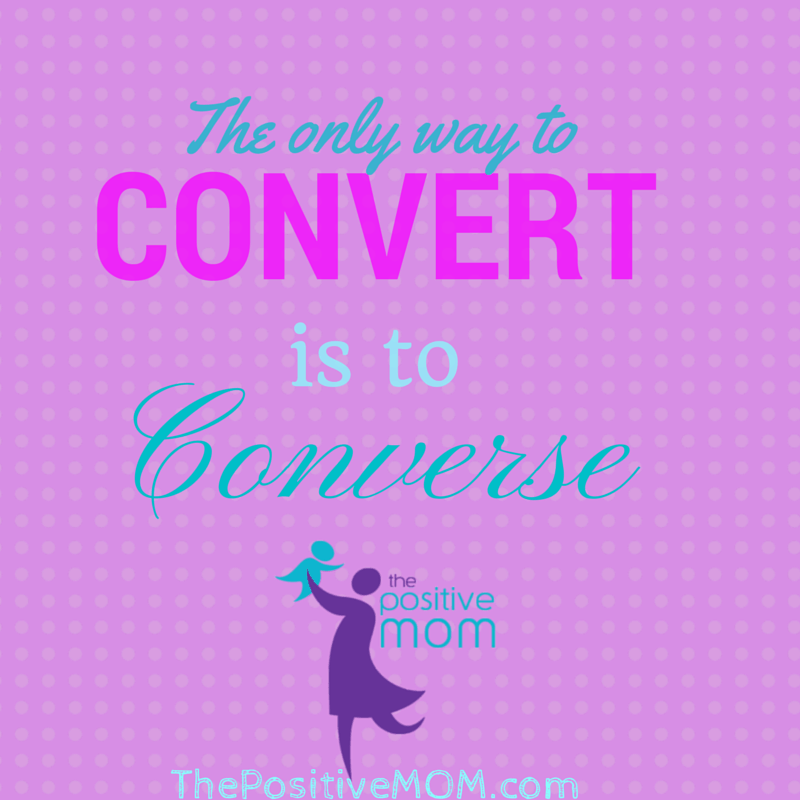 Are you having a conversation with your audience that leads them to connect so deeply they become converted?
Because I'm a word nerd, I noticed that between the words Conversion and Conversation, the difference is the letters AT.
I can clearly see that in order to get others on board with our product, service, or ideas, we must stop speaking AT people and start conversing with them. Like I always say: The only way to convert is to converse.
What do you think about my 5 stages of the marketing process? How do you plan to use them in your blog or business? Share with us below!
My mission is to help moms find peace, break cycles, and feel whole so they can be present, peaceful, and positive moms. To receive a gift that can get you started on that journey click HERE.