When a mom approaches me with questions about blogging, freelance writing, or book publishing, I tend to ask what she is currently reading. In order to be a good writer, one must also be a reader… a very active, involved, engaged reader.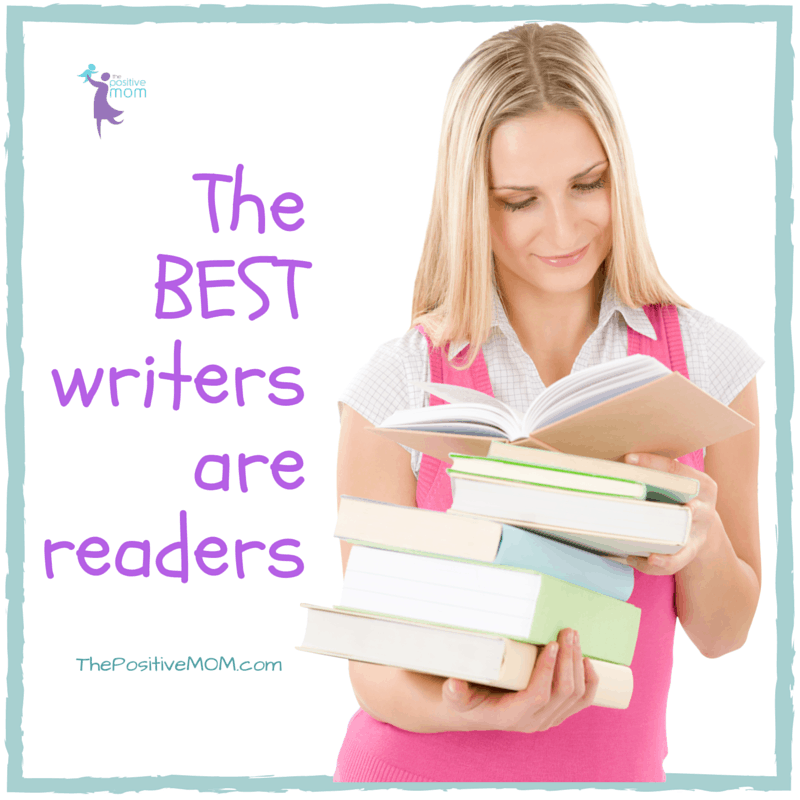 Your fellow bloggers will be excited when you read, share, and comment on their posts because blog comments increase page rank, improve SEO ranking, build back links, boosts Alexa rank, increase brand awareness, attract visitors, and tell the blogger you want to have a two-way conversation, and possibly a long-term professional relationship with her.
Success in any arena starts with building relationship, or as they say, your network equals your net worth. This is true because your opportunities tend to come from people in your existing circle.
Who do you want in your circle? Make a list of a few blogs or sites that talk to your audience or are related to your subject matter and commit to reading their posts and commenting frequently.
You probably know some of them already, but if you need ideas, search for hashtags, keywords, key phrases on the search engines, social networks, forums, and hashtag.org. Once you find one blogger or influencer in your niche, you can look on the "following" tab on social media profiles to see their network and get more ideas. Make sure these bloggers have comments enabled.
Besides getting noticed, building lasting relationships with other bloggers, and expanding your knowledge and perspective on a subject matter, blog commenting can be an effective strategy to drive quality traffic to your blog, gain guest posts and brand partnership opportunities, get inbound links, and achieve expert status in front of a targeted audience.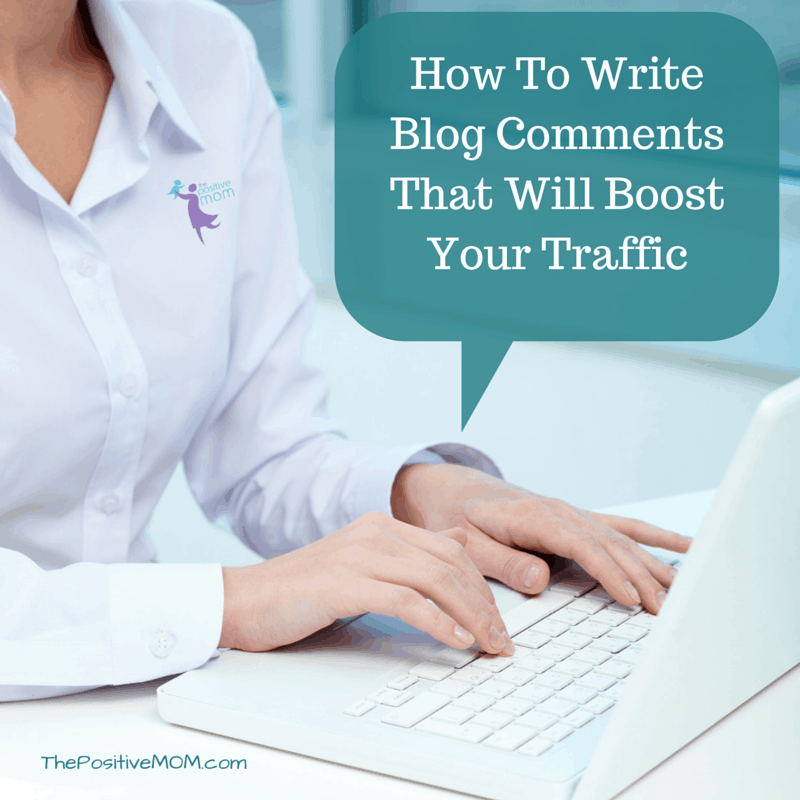 Now that you have your list and know some of the benefits of blog commenting, let's talk about general guidelines for commenting, so you can stand out in a favorable manner, and add value to the blog post you're commenting on.
Sometimes I check my comment spam folder and notice some legitimate human commenters end up there because they do something innocent that violates blog commenting etiquette. Spam comments are automated, unsolicited comments that can get sorted with the help of a free, easy-to-set-up comment spam protection WordPress plugin.
There are wrong ways to leave a comment, so I'm sharing some commenting best practices will get you out of the spam folder and will provide tips and guidelines you can follow to craft a smart blog comment and how to be strategic about it!
How to Write Blog Comments That Get Traffic and Attention
Comment as you would like your readers to comment on your blog. Share a comment that contributes to the topic or discussion of the post. Here are some do's and dont's:
Do's of Commenting
Post at least three sentences and a maximum of two paragraphs, sharing your experience or perspective in the topic. Anything under eight words or containing stock comments (such as "nice post", "great tips," or "thank you so much") is likely to go to spam.
Use your real name to create credibility. People do business with people they know, like, and trust.
Use good grammar, spelling, and punctuation.
Allow your personality and personal story to reflect in your comment. Be natural and conversational.
Use your picture, not your logo or stock image (and especially avoid pictures of animals, cartoons, or celebrities). You can set up your online avatar at Gravatar.com and read my picture-taking tips here so your picture builds trust, authority and credibility in the blogosphere.
Ask questions that add value to the discussion.
Address the blogger by name when commenting.
Use relevant keywords and key phrases within your blog comment.
Use a deep link as a URL (a link to a post or page that is related to the topic in question). You can also link back to your Facebook page or your Twitter profile, when it fits.
Comment as early as you can to get more visibility. This is easier when you subscribe 🙂
Read other comments before commenting so you don't repeat the same statement or ask the same question.
Reply to and engage with other commenters, especially when they are like-minded, have a question you can answer or issue you can speak to. Most blogs will allow you to be notified of any follow-up comments, so you can create connections and spark up meaningful conversations.
If you know how to, use basic HTML to format your comments to make them attractive to the eye of a reader. Make some sentences bold or italic, use quotes, make lists. Don't overdo it so your comment doesn't get sent directly to spam.
Track the clicks you are getting from each comment. You can use Google Analytics or Bit.ly.
You may quote from the original post to support your comments, as well as include relevant links when you quote from other outside sources.
Don'ts of Commenting
Don't just post "I agree" or "great idea." If you agree (or disagree) with the post author's views and opinions, add a supporting statement and share a related example or experience.
Don't comment until you fully read and really understand what the post is all about. Scanning or skimming through it will increase your odds of saying something both irrelevant and unrelated that may discredit you and hurt your image. A  thoughtful, relevant, introspective comment positions you as an expert.
Do not include insulting, hurtful, or offensive language in your comment or discussion. Disagree gracefully and foster a constructive dialogue even with differing opinions, without straying from the purpose of the post. Being controversial for the sake of getting attention will attract the wrong kind.
Do not add shameless self-promotion about your blog, product, or program. Contributing your thoughts and expertise to the discussion will promote you automatically.
Do not leave the same comment on multiple web places. Add an unique comment per post.
Do not leave a link to your blog or blog post in the comment, unless it was explicitly part of the post call to action!
Do not comment as part as a shady SEO strategy (leaving a certain amount of comments every x days, weeks or months).
Don't just aim at popular blogs with a high Alexa rank like Huffington Post, Mashable, etc. Focus on commenting on blogs that write on similar topics as yours and has a sense of community and engagement. Aim for a relevant, targeted blog, or someone you simply enjoy reading or look up to.
Don't use keywords on your name: commenter "Elayna Fernandez" is easier to connect to or relate to than "Mentor For Moms" is, and the latter seems spammy as a name.
Commenting is a great traffic generation strategy, because you can attract new readers with your valuable expert insight.
Your remarks are a great way to build a conversation and get attention, not only on blog posts but everywhere on the web. Commenting will maximize your exposure and increase your visibility, so make sure you extend your commenting strategy to your Facebook page, Pinterest, Instagram, Twitter, and YouTube.
Before you post comments, remember that comments are content. Your comments are part of your digital blueprint and they add to how you show up online. Adding your thoughts to the comment field is like creating a mini guest post and an opportunity to leverage your time and be intentional about your content marketing.
When was the last time you commented on a post, article, or status update? Share your commenting approach and strategy with us!

© Elayna Fernández ~ The Positive MOM