I often label myself as "geek," "nerd," or "bookworm" because these words remind me of my passion for discovery, learning, and teaching. My love of learning has been a key piece in the puzzle that is my identity because, like Walt Disney, I'm curious and curiosity keeps leading me down new paths… that's how I've found my path!
And as moms, when we firmly believe in something, we strive to instill it in our children. The love of reading, the love of learning, the love of staying curious are loves I now share with my daughters. But this didn't happen by osmosis or because I "lucked out" with great kids. It's been an effortful and prayerful journey, with plenty of headaches, fits, and tears (mostly my own).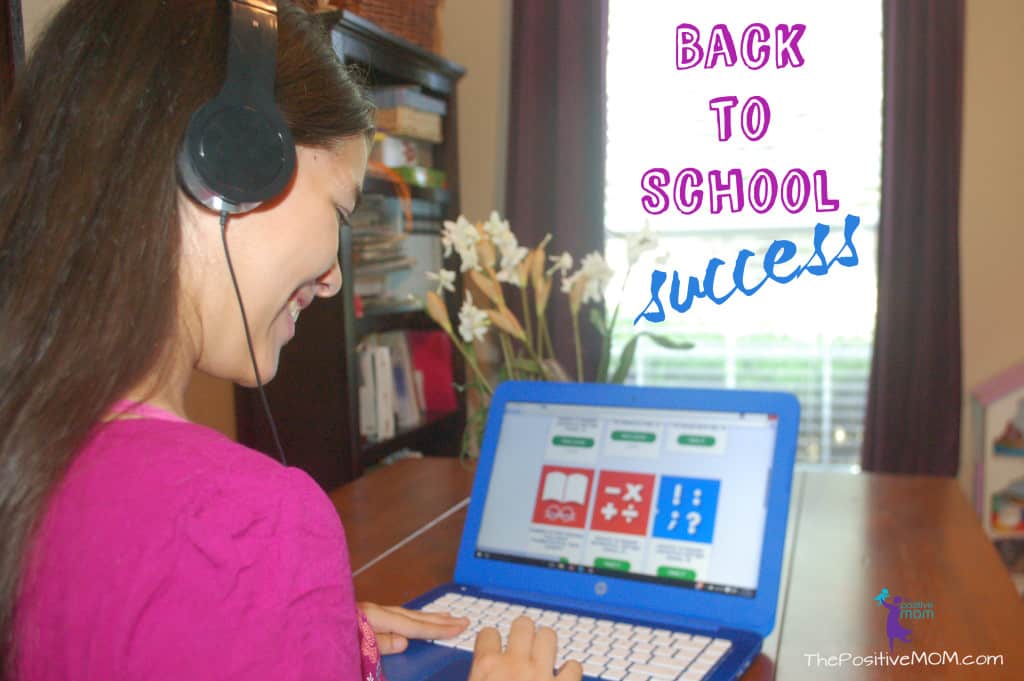 Sometimes I feel a bit uncomfortable when non-homeschooling moms look at my daughters and think they cannot possibly achieve the same results because they don't see homeschooling as part of their path. I don't always get the chance to explain that I don't think homeschool is the only path; as a matter of fact, I don't even think it's the right path, unless you choose it. I guess, in my case, it actually chose me.
My children were in love with learning before we started homeschooling because children are born with a love of learning. They are born curious and willing to explore, take risks, and always jump into something new.
"How did you instill a love of learning in your kids?" ask impressed moms everywhere when they meet my daughters at a conference or event.
"I didn't!"
Honest truth.
In motherhood, sometimes it is not what you do but what you don't do that shapes a child. I think a key trait of a positive mom is that she is "reluctantly allowing." You know, she is terrified, yet deliberately chooses to allows her child to be bold, to be curious, and to learn in his or her own style.
This. Is. Hard.
Seriously.
Because on top of your own fear and desire to protect your child, sometimes you've also got to go against what everyone thinks you – and your child! – should be doing.
Let's take Summertime, for instance. You've heard that Summer is the season for families to create memories, play outside, sleep in, and use the "spare" time to pursue a hobby or passion. God forbid your children get bored or you dare complain for having them full-time now, because you are in for a double dose of judgment, mom guilt, and shaming right on top of the stress ration that overwhelms you any time of the year.
I remember the eye-rolls and scoffs I would get when I'd confess my children wouldn't be taking the summer off of learning, but I'm happy I made an unpopular choice and now I can reap uncommon results. And today, after many years, experts agree:
100% of students experience summer learning loss if they don't participate in educational activities during the summer.

25% of academic learning is lost by children during summer vacation; (estimated by the Department of Education)

4-6 weeks are used by teachers to re-teach material that students have forgotten over the summer.

There are 2.6 months of average learning loss per student in Math and 2 months of average learning loss per student in spelling.
It's really sad to think about statistics, but the numbers and percentages teach us realities we can prevent. After all, there's nothing to instill – your children already love learning. I mean it… and deep down, you know it's true.
As a homeschooling mom, I take time to teach my girls all year long. From cooking to web skills, they always learn something new in which they can incorporate their math, reading, and writing skills. Even if you don't homeschool you can prevent summer learning loss by warming your kids up for school!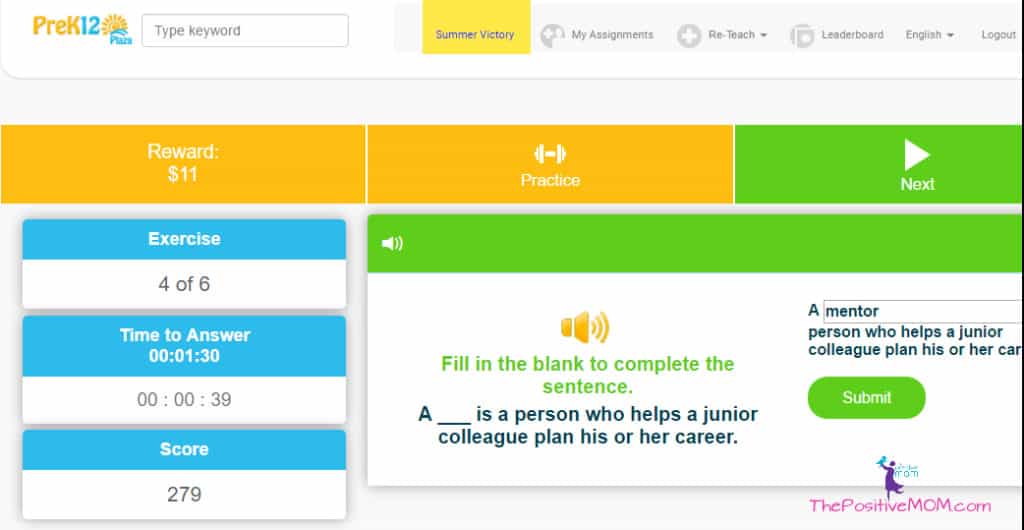 I must say you've got it easier than I did, because the PreK12 Plaza educational platform offers extraordinary activities to engage your kids and start help them prepare for the upcoming school year and to prevent summer learning loss. PreK12 Plaza is dedicated to bringing out the genius in every child by using technology to ensure a solid foundation in Math and Language Arts , along with the strongest Parent Engagement tools in the Ed Tech industry. I believe every child's genius can be sparked with the right tools, positive encouragement, and ongoing guidance and support, because like PreK12 Plaza, I believe that ALL of our kids are college material.
The online hands-on Summer Victory activities keeps kids engaged and excited about learning, and you can use it to preserve and re-ignite your child's natural love of learning. When your child loves learning, school is never boring, tedious, and dull, but fun and exciting. I'm definitely adding this program to my current homeschool curriculum and I invite you to incorporate it to your child's educational process, whether your child is going back to school, back to homeschool, or starting school.
My girls and I love this Back to School Warm Up Challenge to help prepare for a successful Back To School, and it's simple to get started. As a parent, you can manage and create your children's accounts for FREE on Prek12Plaza.com. You can set up their grades (from PreK to 12th grade), and even put in their dream career, and it'll estimate the monthly wage for the job of choice.
Then, your children can get started on the Summer Victory challenges. These challenges help your children in the areas of english language arts, math, reading, nutrition, drinking water, cooking, gardening, exercise, and even kindness. Children can pick the topics they are interested in, and even you can get involved in the learning.
Elisha and Elyssa love the Nutrition Label Detective challenge. They learned how to read a food label, and they loved the emphasis on getting enough nutrients, vitamins, and limiting fats and sugars.
PreK12 has interactive lessons, with videos, articles, quizzes, and games to make sure your kids retain the knowledge they earn. With every class, challenge, or quiz that they take, they earn points through online "currency" that they can use to earn prizes. They can also vote for other kid's lessons, which helps them learn and review concepts again and again.
The best part is that they get a chance to teach other kids what they learned by making their own online e-book or video, that is posted and able to be found on PreK12 Plaza by other kids like them. They can add their own pictures, and type the words themselves. My girls are really having fun with making their own e-books. They love that they get a chance to express themselves and teach other kids.
Children will likely listen, understand, and relate more to their own peers than to adults, so it is amazing that PreK12 Plaza is letting kids be an influence. I love teaching my girls that they can make a difference, and this will help your kids make an impact.
My favorite part? PreK12 Plaza is a bilingual platform – all the lessons are in Spanish, too! I have been teaching the girls how to speak, read, and write Spanish since they were babies, and they love it, not only because of our Hispanic heritage, but because bilingualism is great for all kids, no matter their roots.
It's also beneficial to learn about other cultures and PreK12 Plaza provides ebooks and videos on different countries, for example, Bolivia, Peru, and even the Dominican Republic! (giggle). I feel empowered about how much my girls love their Latin heritage, and even though they were born in the U.S. they call themselves Latinas, with great pride. They told me the Summer Victory program has helped them sharpen their math and language art skills in Spanish, and they understand different concepts in Spanish better. Children feel so confident when they learn!
When you think in terms of your child's education, I am sure you feel a great sense responsibility because you know education is the foundation for the quality of his future opportunities and successes. You know that providing your children with a strong foundation of education now allows them to have greater joy in their lives. It's never too early to start encouraging them to become lifelong learners – and this is a skill that will serve them in any area of life, at any stage of their lives.
PreK12 Plaza is a fabulous resource to equip you as you strive to being involved in your child's education. To learn more about PreK12Plaza, like them on Facebook and don't forget to create a PreK12 Plaza account for your family and push the learning forward.
What do you do to keep your children learning during the summer? I'd love to hear your thoughts, expert tips, and ideas!

© Elayna Fernández ~ The Positive MOM