Around Valentine's Day, there is much emphasis in showing and expressing love, and I've been talking about how letting your children know they are unconditionally loved is more beneficial and important than constantly pushing them to succeed. I always daydream about a world where we are collectively and individually focusing more on developing a family than we are on achievement.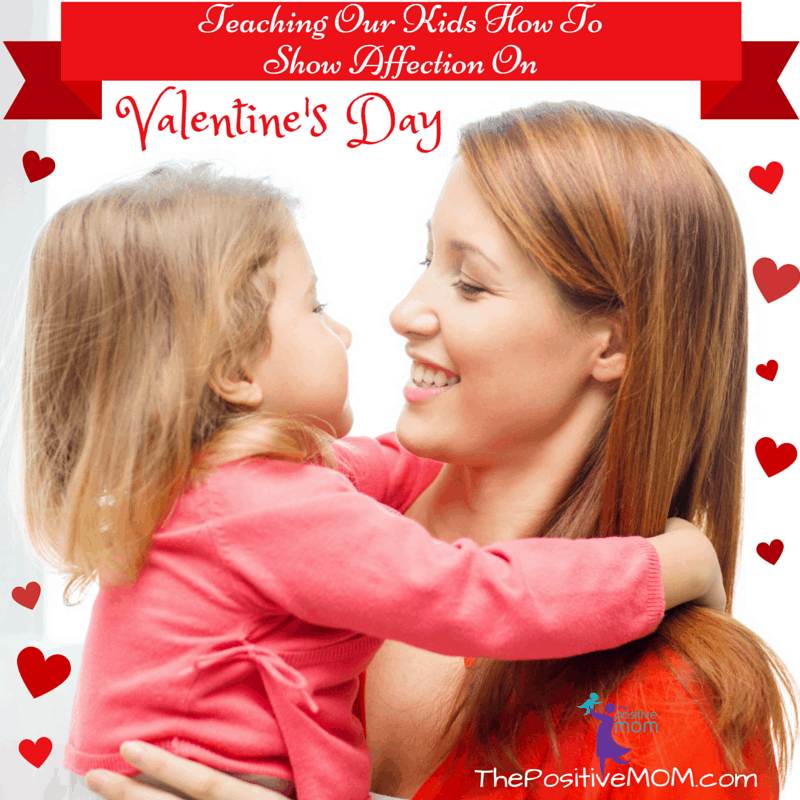 I am personally on a journey of spreading the awareness that meritocracy must be taken out of our homes, and ultimately, out of our society, and to look at unconditional support as a gift, not a reward.
My wish is supported by research and science. Many studies support the notion that consistent unconditional affection and support affects positively a child's mental wellbeing, promotes physical health, improves brain development, and overall life success.
When our kids grow up in a warm, loving, nurturing environment where they feel safe, they thrive, learn more, and experience more happiness.
I say this because children learn to relate to others from how we relate to them, and how we relate to others. "Do as I do" is more powerful than "do as I say," or "actions speak louder than words."
As a Latina mom, of course, I know what it's like to grow up in a mostly affectionate family, and the power of balancing out discipline with affection. I know that I want my kids to know that showing feelings of affection is a healthy and beautiful daily practice.
As moms, we can do small things every day to make our kids feel loved, and to teach them how to show affection in a positive way. They don't take much time or cost much money, yet they can make a HUGE difference.
unplug from electronics and listen!
kiss them when they allow it
involve them in what you do
embrace them with tenderness, and ask for a hug back
play with them
offer words of affirmation, compassion, and support
make eye contact
write them love notes or letters
smile at them and laugh with them
make gifts for them and cherish their gifts
As you set an example, kids will learn to reciprocate that affection and love, and to expand their signs of affection in their relationships with others.
One word of caution is that we must send the strong message, verbally and by example, that our kids' bodies belong to them and no one gets a say in how they use it to express affection (or not). To be considered safe and acceptable, physical affection should be enjoyable for all involved. I am a strong believer in allowing our little ones to decide what is appropriate and to listen to their self-protective instincts. There's a difference between abundance of manners and lack of boundaries!
As we teach our kids to be affectionate, to give from the heart, to show love and care, we can also teach them to say NO in a respectful way, when displaying physical affection doesn't feel right to them.
Whether kids see mom and dad holding hands, sharing pecks, or saying "I love You's," it models healthy relationships, demonstrating that showing love and affection is part of our every day.
When I see my daughters compliment each other, give each other little homemade gifts, and hug and kiss each other, or share their favorite things with each other, I feel so happy and fulfilled. My Little Pige is always asking for us to go "love each other on the couch," because she knows that is something that is available, and everyone around here is comfortable asking for it, and receiving it.
We all feel loving emotions, and even with our busy schedules, we can all find opportunities to show we love each other, beyond having to buy the latest gadget or the most popular toy, outfit, or shoes. As we show love in different ways , children find ideas to do the same with friends and family.

This Saturday, February 13, HBO Latino will feature a new episode of Sesame Street including a great lesson to kids on how to show affection to family and friends. And I'll be joining the conversation on Twitter party from 9-10 AM EST/8-9 AM CST using the #SesameStreetonHBO and #HBOLatino hashtags.
The special Sesame Street Valentine's Day episode will air on HBO at 9 am ET, and in Spanish on HBO Latino at the same time, so we will be sharing all the ways we encourage children to share love and affection to friends and family.
It will be a great opportunity for you to chime in and let us know how you celebrate Valentine's Day with your children and how they've learned way to express affection towards family. Our friends at Sesame Street will help us out using bilingual words, which, of course, is very dear to my heart, and fun for everyone!
Sesame Street on HBO Valentine Day's Twitter Party Details:
What: Sesame Street Valentine's Day Twitter Party
When: Saturday February 13th from 9-10 AM EST (6 – 7 AM PST)
Where: Twitter
Hashtag: #SesameStreetonHBO AND #HBOLatino
Who to Follow:
Brand: @HBO @HBOLatino
Co-Hosts: @ThePositiveMom_ @247ModernMom @GrowUpBilingual @Mamaxxi @7onaShoeString
Moderators: @DiMeMedia @JollyMom
Prizes:
Winners will be selected at random, for a total of four (4) winners, each winning an HBO/Sesame Street Prize Packs: Branded tote, children's apron, wooden cooking utensil set, measuring cups and a Sesame Street cookbook. Each prize pack will have a Visa Gift Card – YAY!
RULES: Click HERE for the Official Rules
RSVP: To be eligible to win prizes, you must RSVP at DiMe Media – HERE!
See you at the Twitter party! Make sure you bring pictures of past Valentine's Day treats, and fun, and get ready for healthy Valentine's Day recipe ideas for the whole family.
How did your parents teach you to show affection? Do you teach your kids differently? What prize do you want to win at the Twitter party? Tell us everything in the comments below!

© Elayna Fernández ~ The Positive MOM