When I was about 12, I got my first paycheck job. I felt so official working as a secretary at the main office of the political party where my father served as an activist and strategist.
I had recently graduated from typing school, which I attended daily on week days for a whole year. I was really proud of myself for sticking to it.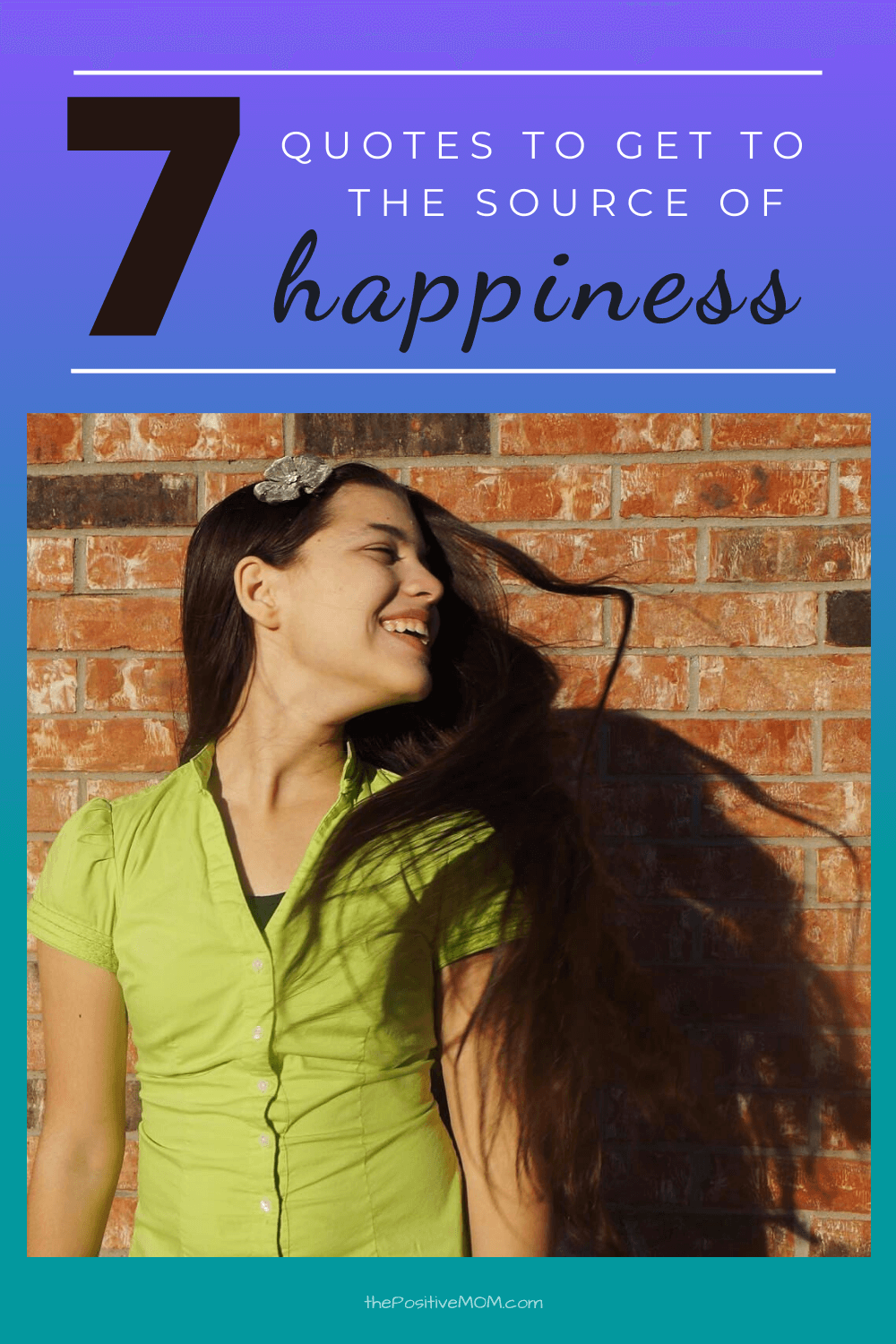 We had really old type writers, a strict instructor, and a tough handbook. The handbook had the most amazing quotes we had to type over and over and over and with increased speed.
I was so excited to learn quotes from Plato, Abraham Lincoln, Seneca, and other people I had never heard of, summarizing teachings about topics like character, ethics, and positive thinking.
I remember being fascinated with the quotes and, most importantly, very inspired.
I started sort of a "quote book" to write the favorite quotes I learned, draw and paste pictures I liked. I wanted to take it all in, keep it close to me, and really live those teachings.
Happiness Quote #1
One of the quotes that made quite an impact on me as a little girl living in pain, chaos, and fear was:
"Happiness is like a butterfly:

the more you chase it, the more it will elude you,

but if you turn your attention to other things,

it will come and sit softly on your shoulder…"
That's when I fell in love with Henry David Thoreau and also when I started to understand that we find happiness when we stop chasing happiness.
This is the first quote about happiness I want to share with you, because it opened me up to allowing myself to be happy, even when it didn't seem I had anything to be happy about.
I turned my attention to other things; I was very focused on what I believed in, what I was passionate about, what I was good at.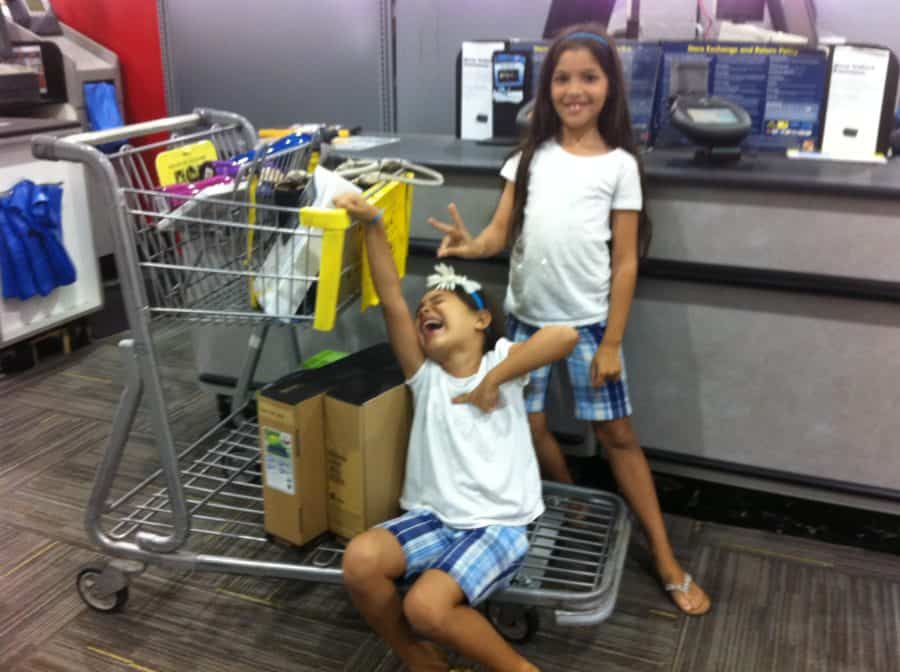 Through the years, I learned that it matters where you put your attention, because what you put your attention on grows stronger in your life.
Happiness Quote #2
The second quote about finding happiness comes from Mastin Kipp:
"I don't expect to always be happy, I simply accept what is. And that acceptance is key. This is what self-love is all about, really, acceptance and the ability to love yourself right where you are.
Sometimes we are unhappy simply because we expect to be happy. Isn't that interesting?
Being a Positive MOM means to embrace that there are ups and downs in life and that the events of life will have us feeling a wide range of emotions, both positive and negative.
Research in Positive Psychology tells us that a happy person is one who experiences frequent positive emotions and infrequent (though not absent of) negative emotions (Lyubomirsky et al., 2005).
To Mastin Kipp's point, when "a happy person" experiences anything other than happiness, they accept it and love themselves regardless of what is going on, rather than beating themselves up for not being where they are not.
I have to speak in third person because I find myself doing that all the time. Can you see that you do that sometimes?
The "I'll be happy when" — fill in the blank — syndrome.
This quote on finding happiness gave me another piece of the happiness puzzle: I don't chase happiness and I don't strive or expect to be happy and I'll be happier.
Happiness Quote #3
Let's now quote Dr. Shefali Tsabary:
"Only when we fill our own need and feel satiated from within can we truly be fulfilled and happy."
This happiness quote spoke right to my heart, because I used to think that I would be happy when I had someone else's appreciation, approval, and acceptance.
I would forget and forsake my own needs, overstep my own boundaries, and push away my desires, all so I would be loved and would not be judged or rejected.
I am noticing that not taking care of myself is a source of unhappiness, not only for myself, but for others around me. Self-neglect creates resentment, separation, and suffering and self-care creates generosity, connectedness, and happiness.
Happiness Quote #4
Now let's examine this gem of a quote by Michael J. Fox:
"My happiness grows in direct proportion to my acceptance, and in inverse proportion to my expectations."
We're back to acceptance, and this time is not only of our own thoughts and feelings, but acceptance when what happens or how someone behaves doesn't match what we expect.
I have known no greater happiness than being a mom and yet, it has been filled with so many unknowns and so much uncertainty.
17 years ago when I was a first-time mom, I loved reading "What to expect when you're expecting," and "What to expect the first year," and I can tell you I loved all the information and it helped me calm the nerves about being a mom. I think these are must reads, for sure.
I can also say that the biggest lesson I learned in my four pregnancies and births is that there's a lot that won't happen as we expect. Sometimes, I experienced the opposite of what I planned for! Having my fourth daughter really sealed that deal for me, because I was happy anyway.
The more I live and learn, the more I agree with Michael J. Fox: as we drop our shoulds, we become happier.
Happiness Quote #5
This quote by Oprah helped me get happier at a higher level:
"The happiness you feel is in direct proportion to the love you give."
I used to think that I could find happiness in being admired and adored. I always felt unloved and unlovable, so I was focused on receiving, rather than giving, and yet, receiving was uncomfortable.
Motherhood is a great opportunity to find happiness by giving constant unconditional love and extending pure forgiveness. I'm so grateful to be a mom and feel so much love and so much happiness, as I raise my perfectly imperfect kids in a perfectly imperfect way.
Something I had never even considered is that this quote applies to the Self as much as it applies to others. I am happier with myself than I've ever been, because I'm intentionally practicing self-love.
Happiness Quote #6
You know I love Eleanor Roosevelt quotes. This one is one of my favorites:
"Someone once asked me what I regarded as the three most important requirements for happiness. My answer was: A feeling that you have been honest with yourself and those around you; a feeling that you have done the best you could both in your personal life and in your work; and the ability to love others."
Finding happiness has a lot to do with the way you live your life. When you know you are living in integrity and showing up authentically and lovingly as you are, you can let go of that which blocks your happiness.
Happiness Quote #7
The 7th and last happiness quote is courtesy of Og Mandino:
"Realize that true happiness lies within you. Waste no time and effort searching for peace and contentment and joy in the world outside."
As positive moms, we are often exhausted, and yet, many of us still have a big smile on our faces. There is often warmth in our hearts and joy in our souls. Raising kids has us feeling all the feelings and facing our own truths, and we're still happy.
That's because happiness is not synonymous with how organized or clean the house is, or how much laundry is done and put away, or how many items were checked on the to-do list.
Happiness is something we have inside and we activate as we cultivate happiness practices.
It is so rewarding to stop "chasing" happiness. The butterfly is on my shoulder as long as I am calmly and confidently moving in the direction of my purpose.
Which happiness quote is your favorite? Share with us in the comments below!
[ela]