During my recent trip to Los Angeles for the Disney*PIXAR Coco event, I had the honor of sitting down for a Q&A with Jessica Grasl, Co-Executive Producer/writer of Designated Survivor. We also interviewed Italia Ricci, who plays "Emily Rhodes" in the show, who is The White House Chief of Staff.
I don't talk politics much, so it may be surprising for you to know that politics was a huge part of my childhood. My mom and my dad actually met and ended up dating, marrying, and procreating because they belonged to a group of young rebels using politics to change societal paradigms.
Politics has probably been my dad's first and biggest love. We marched, campaigned, and even used the "purple party" flags to cover up holes in the wooden shack we called home. Most of my dad's life has been devoted to political strategy and, even though we were the poorest of the poor, we were visited by people in power, even the President of the Dominican Republic!
Having a home that was so focused in politics really shaped my life because I understood that common people can influence people in power, but also that common people can be IN power.
When chatting with Italia Ricci, I was immensely inspired. Everything she said was interesting, but when she spoke about her role, my eyes lit up like they used to when I was a little girl full of dreams.
I hope to portray that women are just as smart, just as strong and just as tough and capable as a man in that world, if not better…. I like the idea of saying, we can do it, too, and we can wear killer heels while we do it.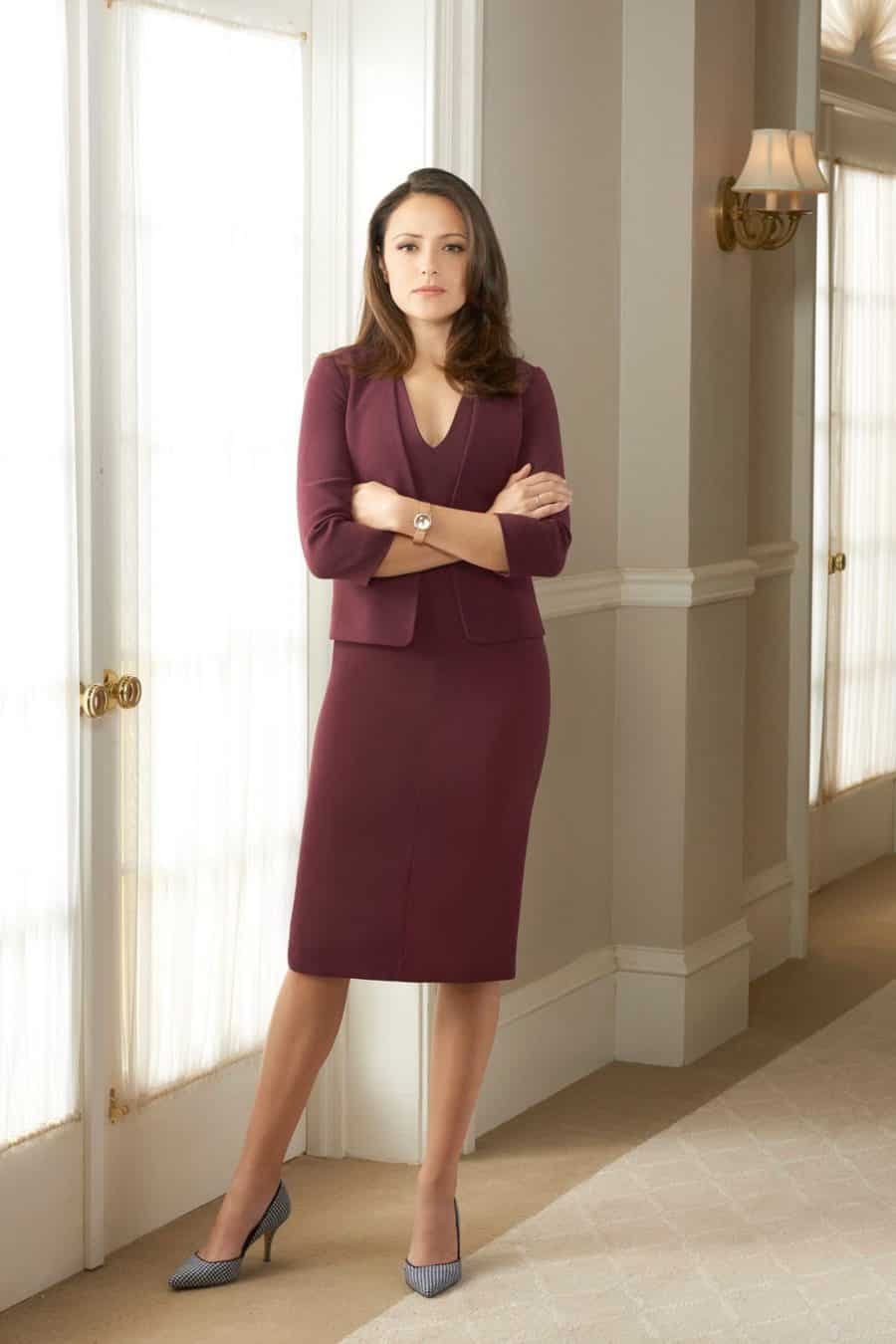 It took me fighting everything I was taught by family, religion, and culture to accept this as a fact. Being a mom of three daughters has also been a huge factor in my desire to go after goals and aspirations beyond stereotypes and become an empowering example to them.
Italia Ricci agreed that there is sexism and discrimination on and off-screen and she identifies with Emily Rhodes in playing this part:
She didn't think she was ready for it, so push your own limits and, and really see what potential you don't even know that you have. I seem always to get lucky enough to play very, confident, smart ambitious women. I want to relate to that…I would like to think that that's what I would be like if in an alternate universe.
I don't think she realizes what a powerful role model she is for young girls and women who watch her on the screen. I think that's true of every woman who pushes through challenges with courage and stubbornness:
You develop this muscle that is sort of like fear and panic and it's great because it keeps you on your toes… You feel like you haven't really been given the time to prepare, so you feel like, 'if only I had a couple more days,' but it happens like that on every show- that's the struggle on television is that all has to happen so quickly.
We all can relate to this as moms, can't we. We're never ready, but somehow we pull it through. And it's really inspiring to hear this Ontario native say this (we LOVE Canada in my household!). Italia Ricci, who now lives in Los Angeles, is very accomplished and proof that women can succeed in Hollywood and has come a long way from performing in numerous local theatre productions since the age of nine.
Ricci has had a recurring role on the CW series "Supergirl," ABC Family's (now Freeform) "Chasing Life," guest-starring on "CSI: Las Vegas," "House," "Greek" and "How I Met Your Mother." She has also appeared on Disney XD's original series "Aaron Stone," the Comedy Central series "Secret Girlfriend" and the hit Cartoon Network live-action series "Unnatural History." Ricci's film credits include "American Pie Presents: Beta House," "Resident Advisor, " the fall comedy feature "Don Jon," and the 2014 Sony thriller "The Remaining."
And of course, powerful women give back, so Italia Ricci is involved with the non profits Stand Up To Cancer, where she serves as an ambassador, and she volunteers with American Cancer Society (ACS), Children's Hospital L.A. (CHLA), and Stupid Cancer.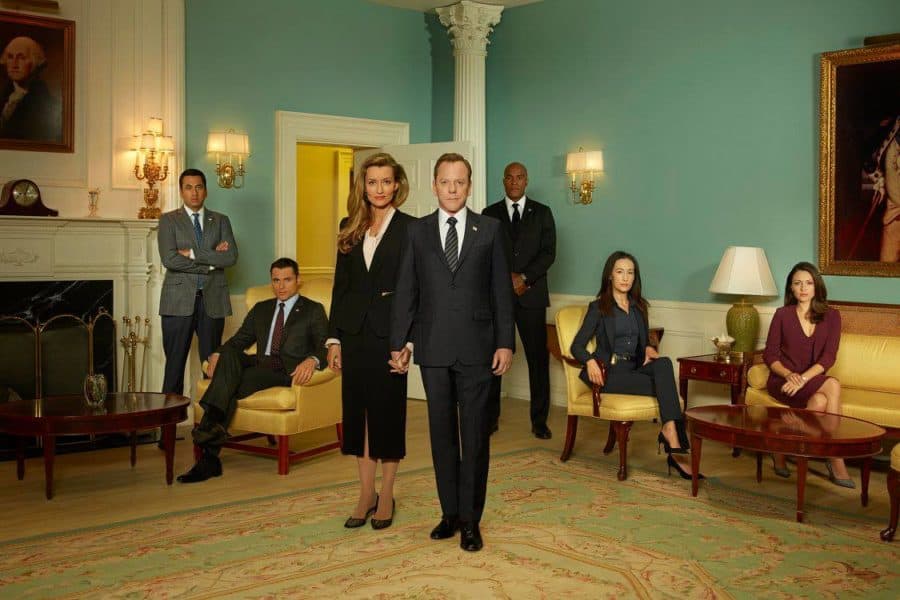 Jessica Grasl also made a huge impression on me. First, let me say she was so friendly and approachable and sat with us, laughed with us, and ate with us. I couldn't believe she wrote the episode "Two Ships" episode that aired on 11/1, which my daughters and I enjoyed so much (ABC's Designated Survivor, which airs Wednesdays at 10/9 on ABC and can also be watched on the ABC App and On Demand and on Hulu!).
Jessica Grasl has worked in television production for fourteen years and as a writer since 2008. Her credits include Leverage (TNT), Hawaii Five-0 (CBS), White Collar (USA), Proof (TNT), The Player (NBC), and Shades of Blue (NBC).
Designated Survivor is one of the hottest dramas on TV today and it is empowering to know that a woman is behind its success.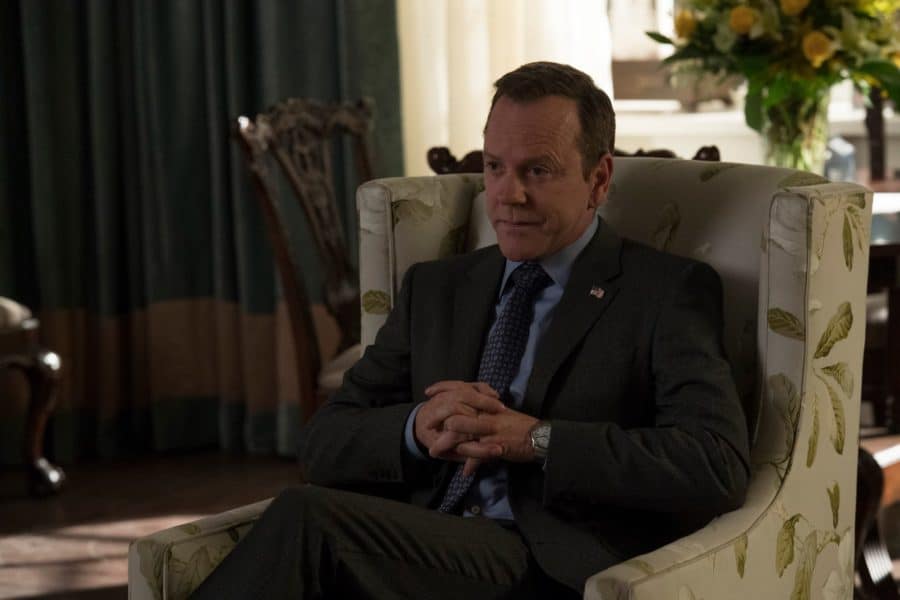 To sum things up, in Designated Survivor, Kiefer Sutherland stars as Tom Kirkman, a lower-level cabinet member who is suddenly appointed President of the United States after a catastrophic attack on the US Capitol during the State of the Union.
Designated Survivor also features Natascha McElhone as Alex Kirkman, Paulo Costanzo as Lyor Boone, Adan Canto as Aaron Shore, LaMonica Garrett as Mike Ritter, Zoe McLellan as Kendra Daynes, Ben Lawson as Damian Rennett, Kal Penn as Seth Wright and Maggie Q as Hannah Wells.
"Designated Survivor" is from The Mark Gordon Company and ABC Studios. David Guggenheim is creator and executive producer. In addition to Guggenheim, the series is executive produced by Mark Gordon, Kiefer Sutherland, Simon Kinberg, Nick Pepper, Jeff Melvoin, Suzan Bymel, Aditya Sood and Keith Eisner, who serves as showrunner on the series.
There is a lot that goes into creating this wonderful show. I never thought about this, but Jessica Grasl shared:
"You're not doing the beginning, middle, end in every episode. These things are continuing. You've gotta be flexible because it's all gonna change. Sometimes it's right before it starts shooting."
She is a boss who wears pajamas on set! She described her creative process as being "a combination of both super fun and moments of total stress," so kind of like motherhood. Except, unless you are a homeschool mom like me, motherhood doesn't necessarily involve "a ton of whiteboards, and a copious amount of markers and cleaner fluid."
She mentioned magnets, color-coded stories: "It goes from marker boards, to index cards, to computers. It involves a lot of writing, and erasing, and rewriting, so it gets into your brain."
Sounds pretty intense, doesn't it? And we can relate to Jessica Grasl too, because as INCREDIBLY TALENTED and DEDICATED as she is, she feels like many of us when we do anything!
You can write something a hundred times, and then when you hear it out loud, I mean, you're like, oh, that's a problem… It's challenging because you're never gonna feel like an expert. I'm never gonna be like, "nailed it." I know there is to know about the government, but every episode, you have to dive into this whole new world and become an expert, and then be expert enough to not sound like an idiot before forty-four minutes of television. Our consultants help us not look like idiots, a lot!
So that's her secret. She said there is no drama on the set and it is a very collaborative environment. They all read the newspapers, follow the news, and sometimes pull stories from things that are happening.
You wanna be sensitive, so it's a fine line that we walk as writers. But I just get really excited that I get to go to work every day and live in Kirkman's world and his vision for America and be a part of it. Escapism maybe not a place you wanna live in all the time, but we're artists… It's been really exciting to sort of live in a space that feels so different from real world.
It's interesting that both Jessica Grasl and Italia Ricci admitted how interesting that they have covered something and then it happens in real life! Fun! These ladies are sure passionate about what they do and I think that passion is an essential ingredient of being a woman in power.
Every week it's like a new sandbox that you're gonna have to play in… the topics are endless.
I was fortunate enough to watch tonight's episode, which is titled "Family Ties" and was written by Pierluigi D. Cothran and directed by Milan Cheylov. In tonight's episode, which will air on ABC Network 10:00—11:00 p.m. EST, a foreign government official sets up the first family for a public battle that could affect Leo Kirkman's future.
I will be watching with my daughters, since it is very empowering for them to learn about these topics and also a way of going back to the political roots of my childhood.
I'm so grateful to have been a part of this amazing event. I had a blast at the ABC Building and it was an honor to chat with these empowered women in entertainment.
I know these lessons will inspire you to be more successful and feel in power in all you do:
You don't have to feel ready
You will never feel like you nailed it
You need a team – you can't pull it off by yourself
You'll have to make friends with your fear
You need to have a structure and a system in place
You gotta immerse yourself in your work
You must have fun!
What lesson inspires you most? Share with us in the comments below! "Designated Survivor" airs on Wednesdays at 10|9c on ABC. Episodes are also available via streaming and on demand.
Learn more about this groundbreaking show on the Designated Survivor website and follow Designated Survivor on Facebook: @DesignatedSurvivor, Twitter: @ABCDesignated
Instagram: @designatedsurvivorabc and using the Hashtag: #DesignatedSurvivor.

© Elayna Fernández ~ The Positive MOM
Photo credits: Bob D'Amico and Ian Watson/ABC, and Silvia Martinez, Mama Latina Tips