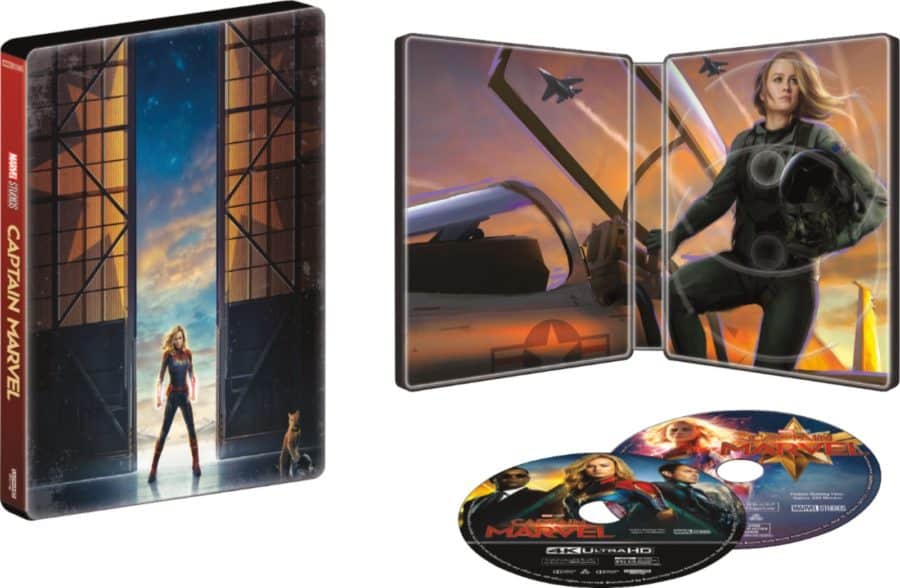 Captain Marvel is available today, and you can get a copy today with amazing bonus features and super cool packaging that is exclusive to Best Buy! Everyone knows I ADORE Captain America and I have a major crush on Loki, but Captain Marvel has definitely won my heart as my favorite Marvel character, because I always say "if she can see it, she can be it," and thanks to Carol Danvers, little girls around the world can see themselves as powerful LEADS on the screen!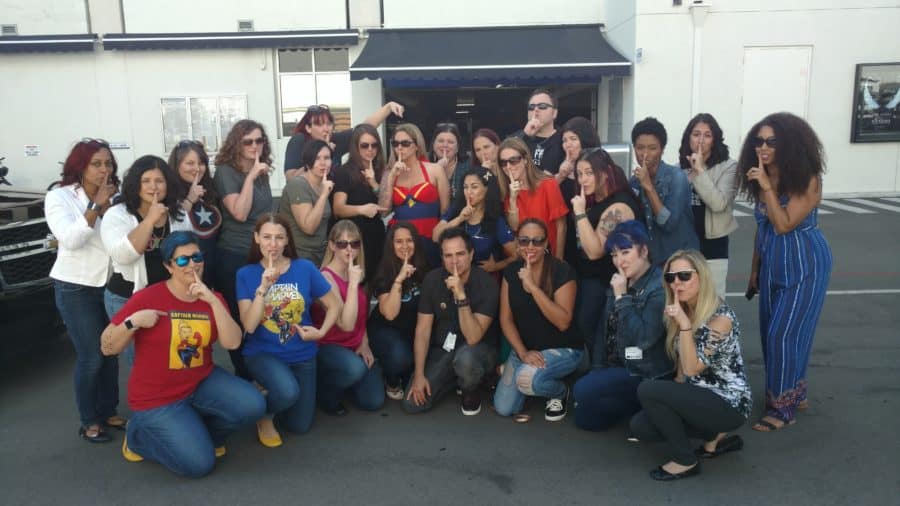 I was so blessed to visit the Captain Marvel set and meet Brie Larson and Samuel L. Jackson, and GOOSE!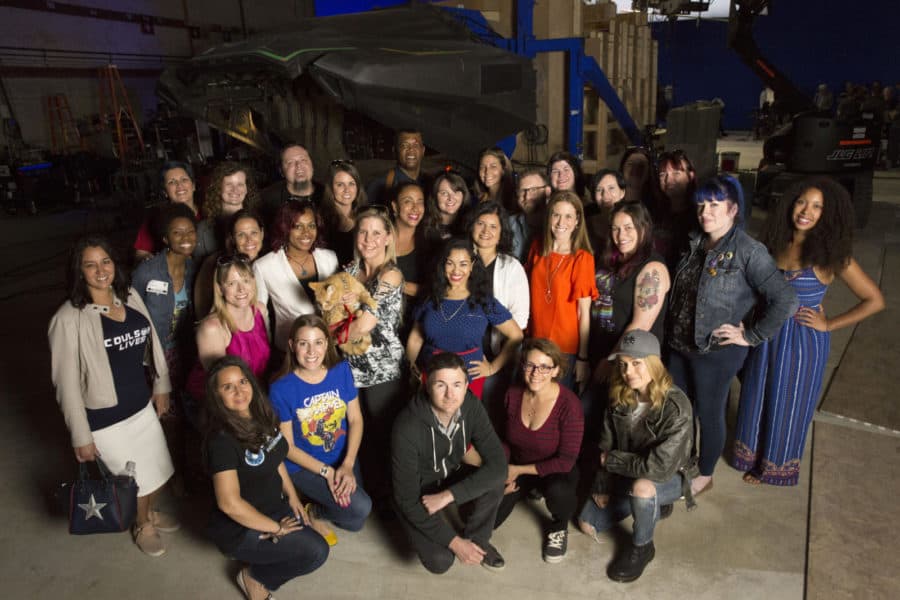 We also had a chance to meet and chat with directors Anna Boden and Ryan Fleck, and executive producer Jonathan Schwartz!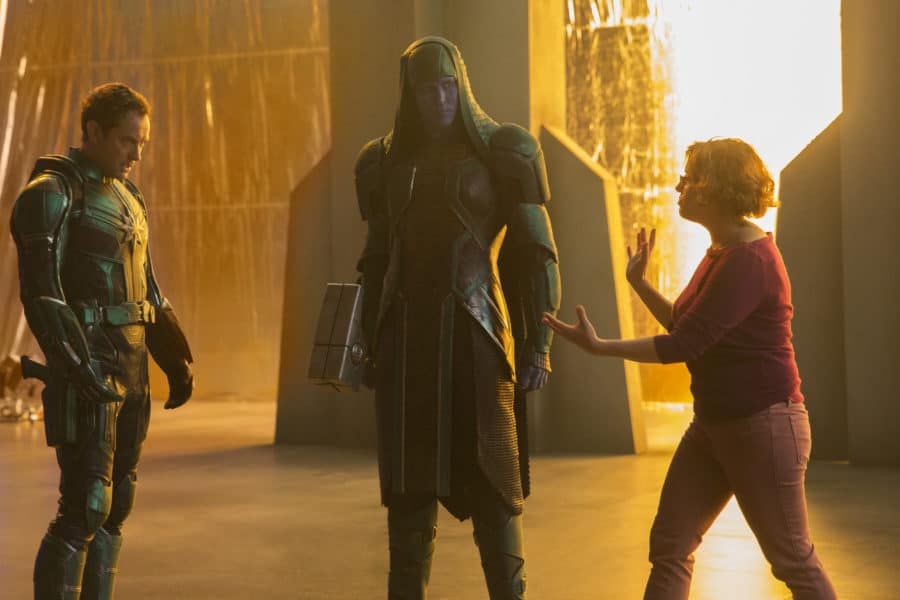 I love how FIERCE Captain Marvel is and how incredibly inspiring and empowering this movie is for girls and women of all ages, teaching us to own our power and to let our voice be heard.
There are 10 toxic phrases in Captain Marvel that are said either Carol Danvers or to Vers, that were really close to home.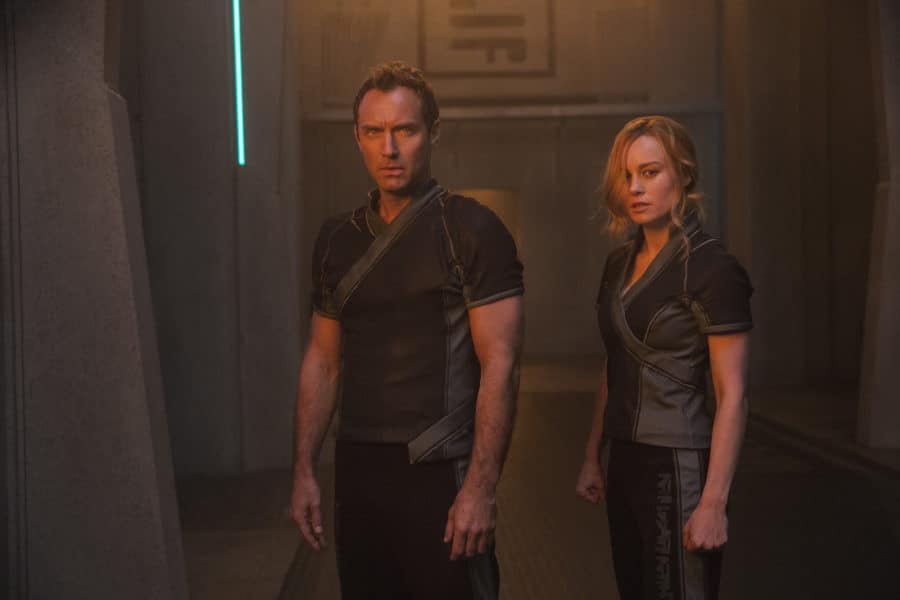 I cringe when I hear some of these phrases said casually to girls and women of all ages, and you'd think they're a product of toxic masculinity, but these are coming from everywhere, especially the media, and we must make sure we don't repeat them as moms, or act too casually when we hear others say it.
"Control your impulses"
Sometimes we have to go with our gut and take a risk, but we are told this is not what "good girls" do. Our intuition is important and can even save our lives, so taking this statement on as a mantra is dangerous.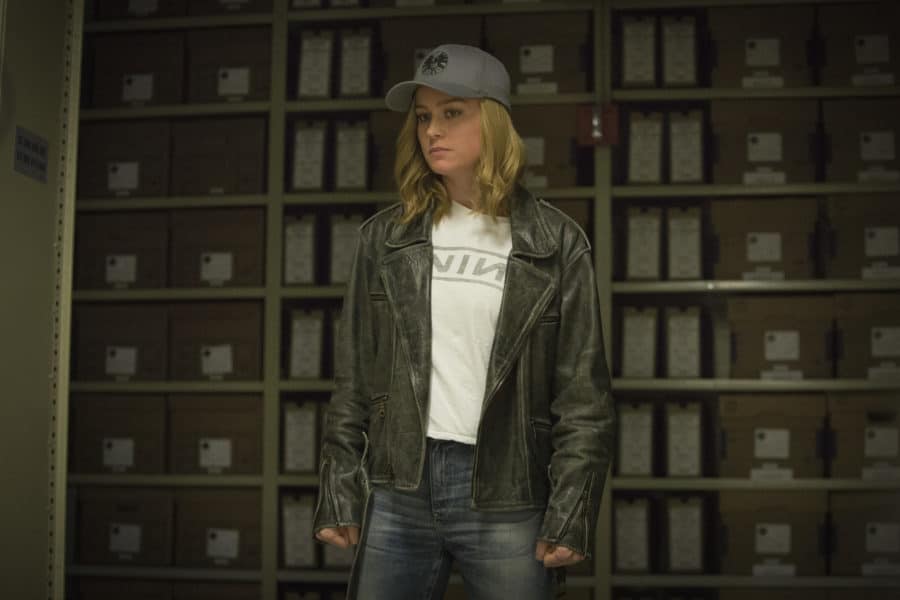 Thankfully, we are blessed with another mental faculty called "reason" that can help us evaluate our impulses within fractions of a second, too!
"Put your people's needs before your own"
This blanket statement is internalized as a core belief and is one of the most damaging ones for women. We often feel guilty for meeting our most basic needs and practicing much needed self-care.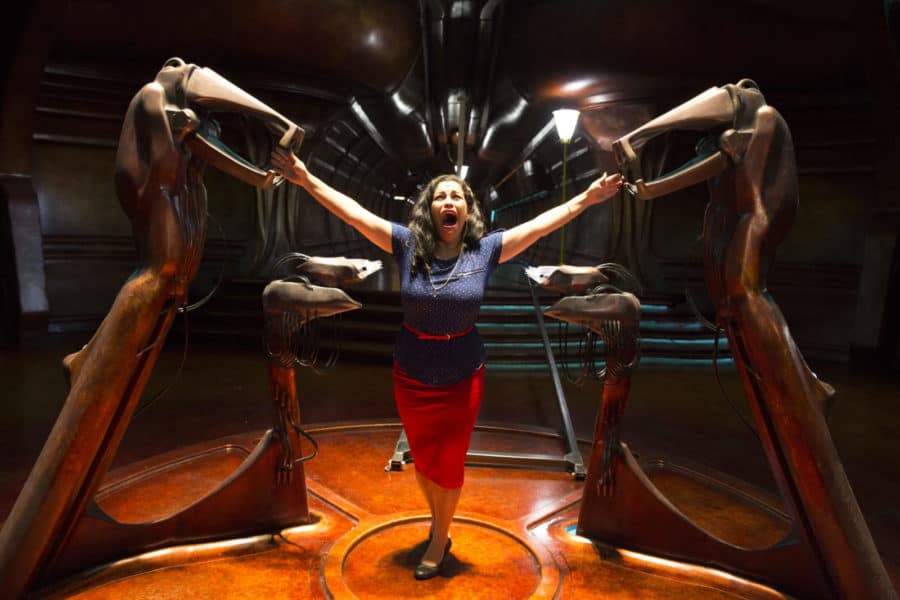 I believe we were put on Earth with a mission to serve others, but it's true that you cannot do for others what you are not willing and able to do for yourself.
"You're going too fast. You need to go slow."
Anyone who is telling us to slow down when we feel the need for speed is not our friend. Anyone who is telling us to speed up when we feel we must take a step back and go slow isn't our friend either.
Go at your own pace, girl, and reevaluate what that pace looks like often.
My pace this time last year was quite fast, but now that I'm pregnant, I'm going a bit slower and that is more than okay. I tell my girls to listen to their bodies, like when they have cramps during their menstrual cycle or don't feel all that well.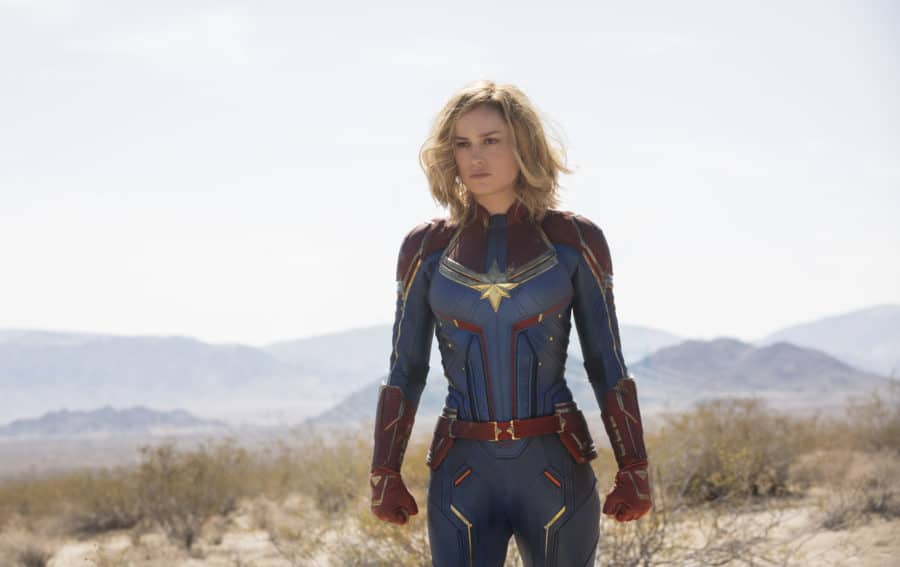 We are not here to perform for others, but to be who we need to be for ourselves.
"You don't belong here."
As women, we've always been told where we belong – and where we don't. I teach my girls they belong wherever they want to be.
I grew up in an environment where I heard that women belonged in the kitchen. Many of the adult women I knew had to fight for their right to even learn to read and write, because their "purpose" had been pre-determined as cooking, cleaning, and having plenty of babies.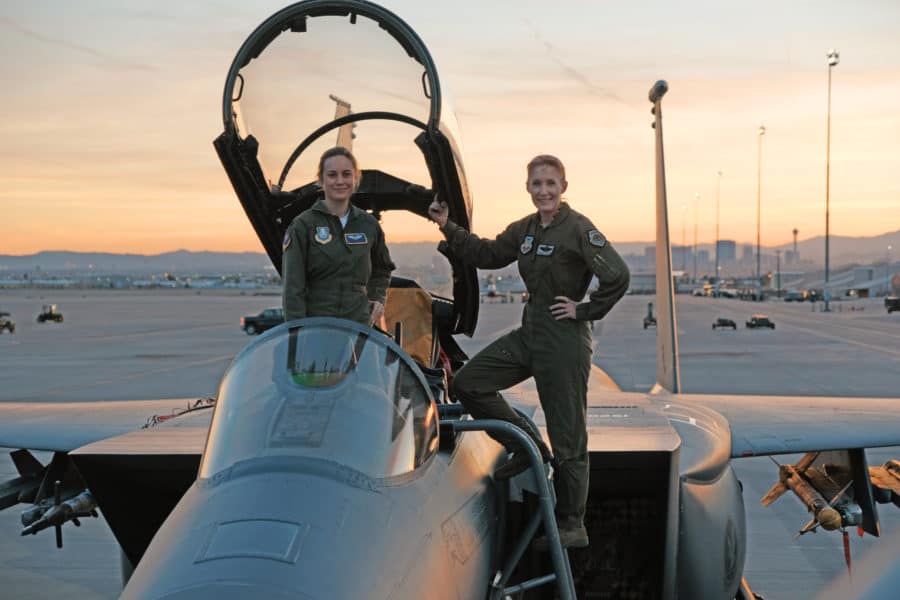 Sometimes I feel I belong in the kitchen and sometimes I don't even want to remember I have a kitchen. I can change my mind about where I belong and when others want to suggest what my path may be, I know I have the last say.
"Lighten up."
Have you ever struggled with being taken seriously as a woman, especially when you try to set boundaries? We are told to chill and lighten up, because our power makes them uncomfortable.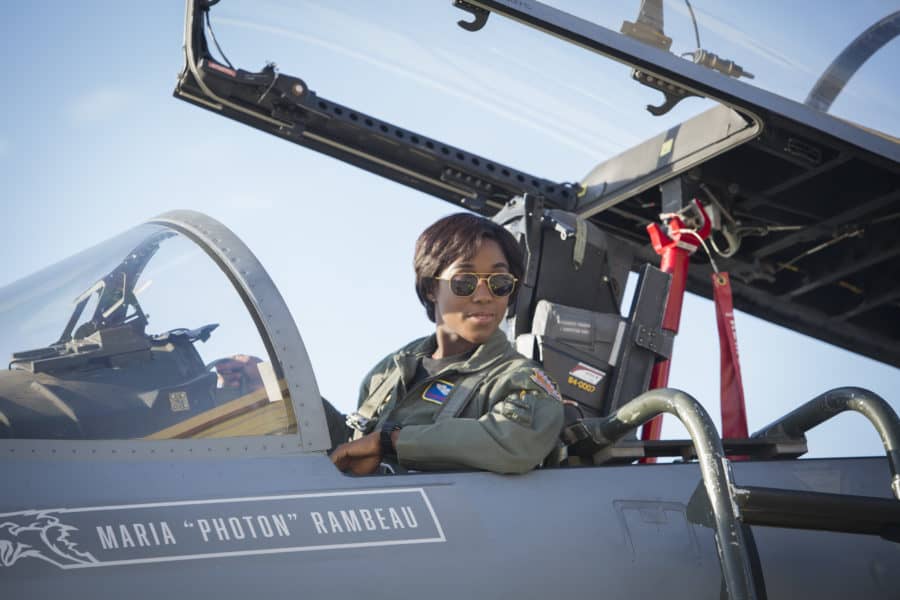 Don't lighten up, honey, speak your truth!
"Remember your training."
We are women – humans, just like the men. We do not need to behave like trained animals or do what other people taught us to do.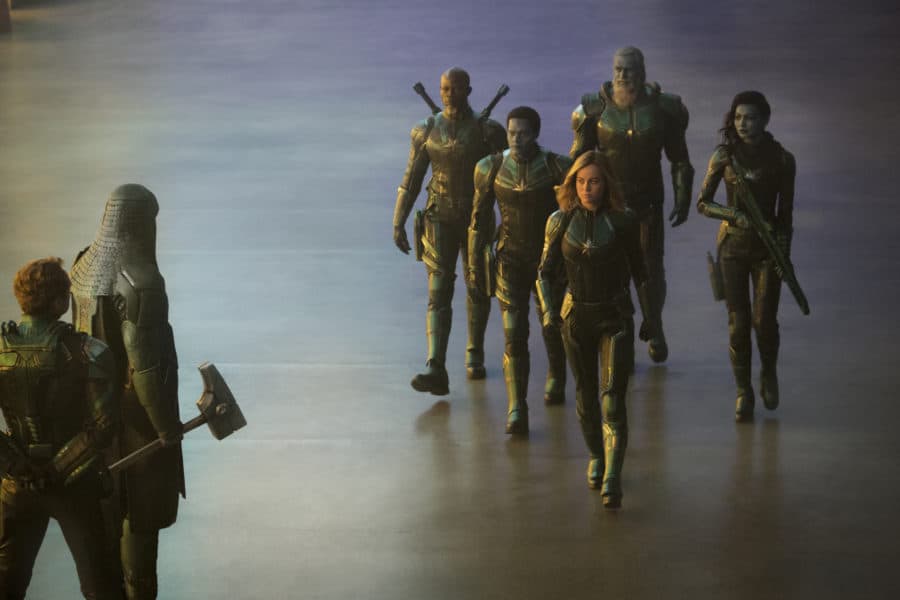 Each of us deserves the freedom to rewrite the script and live our own story!
"Don't let your emotions override your judgement."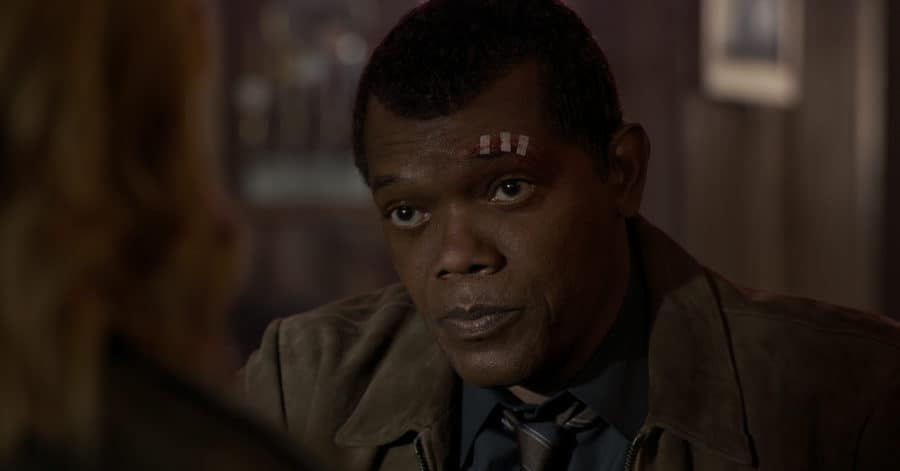 Every emotion is here to serve a purpose. When we suppress our emotions, we deny ourselves from learning, growing, and becoming who we are meant to be. Judgment can be deceiving, so it's exciting that we were given both a brain and a heart and we don't have to use either exclusively.
"You're weak, flawed. You're only human"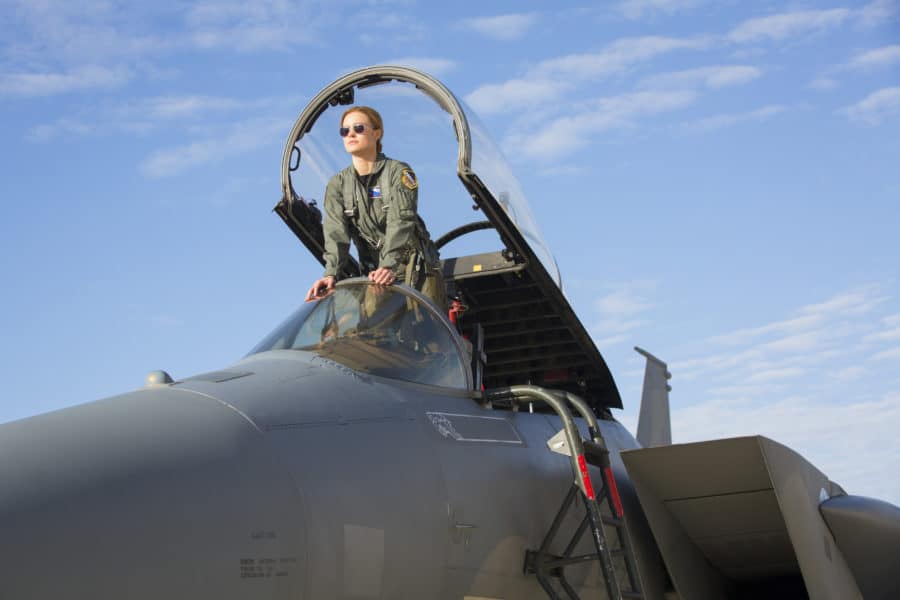 I always talk about how toxic the whole supermom culture is. We are only human, and yes, we may seem weak at times, and flawed at others, but the truth is that being human is the biggest and greatest power we have. No matter how different we may be, we share the human condition, and that is a beautiful thing. Who's to say what's right or wrong or what's supposed to be a flaw?
"Prove it to me."
Just like Carol Danvers, we're not in this planet to prove anything to anyone.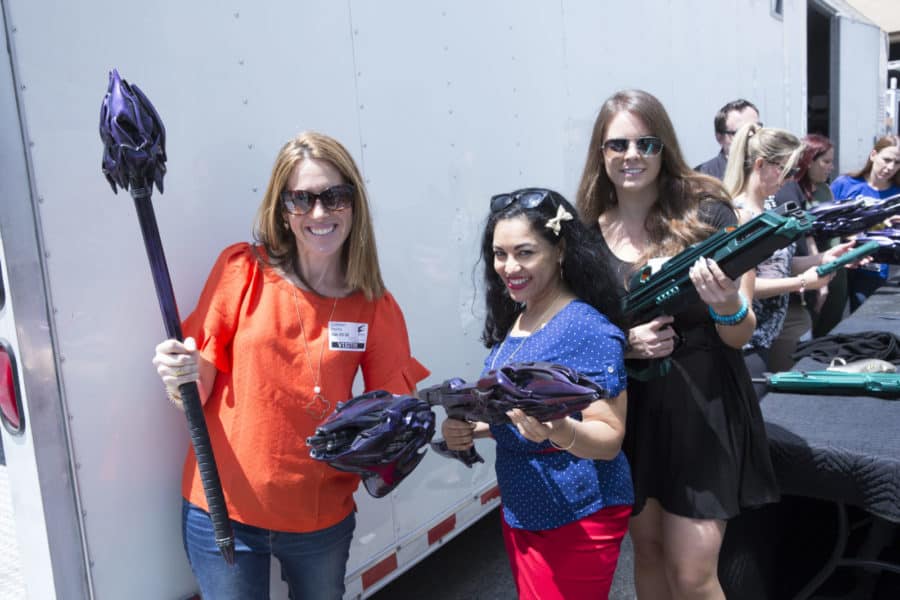 Let's teach our daughters that we must go in the direction where our values is guiding us to, not where someone is daring us to go – and when necessary, we could use words!
"It's cute how hard you try."
Oh how I loathe the word "CUTE." Many of us women are dismissed with this "compliment."
Beyond how condescending this phrase is, it is extremely toxic because we are more than our physical appearance, anyway.
Yes, some things are harder for some of us, and some things are hard PERIOD, but trying hard is not cute, it is admirable. Don't let anyone fool you!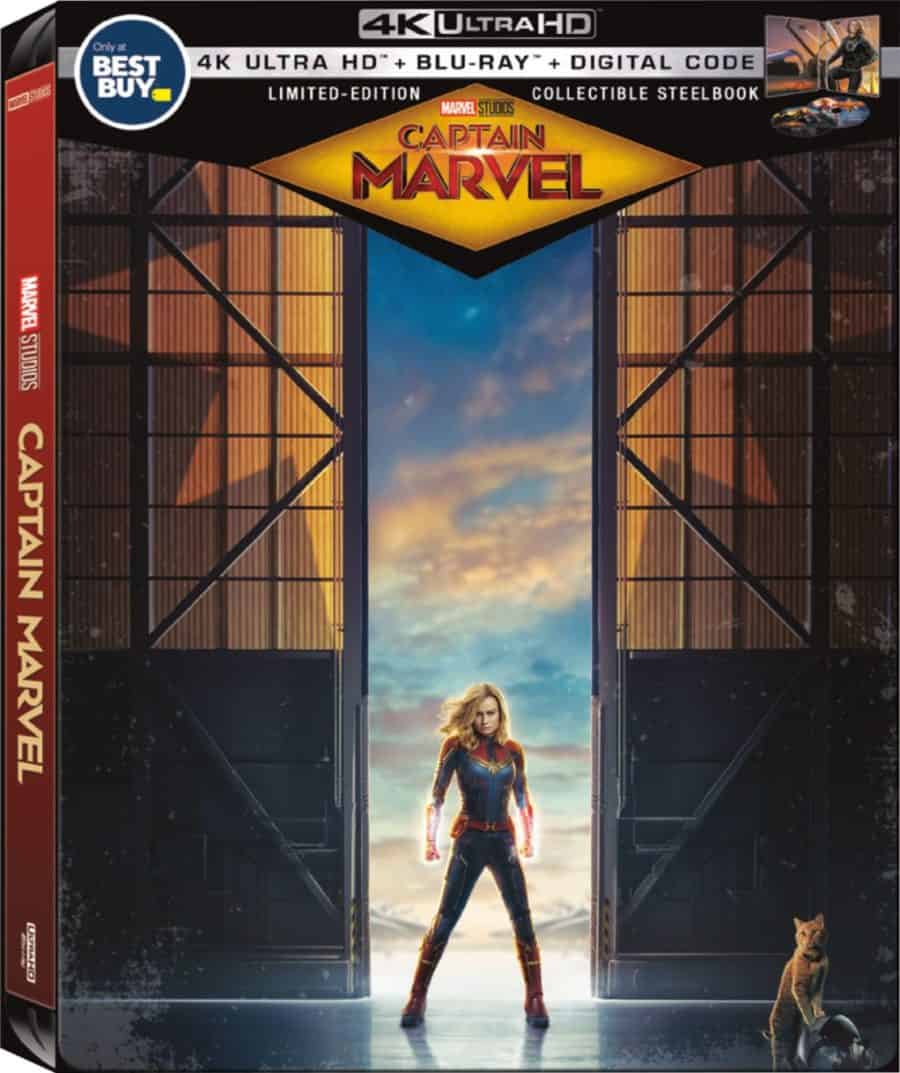 Which of these 10 toxic lies do you despise the most? Share why with us in the comments below.
Get your Collectible SteelBook which includes custom box art that can only be found at Best Buy today and watch this Marvel Cinematic Universe masterpiece that follows the journey of Carol Danvers as she becomes one of the universe's most powerful heroes.
Like CAPTAIN MARVEL on Facebook, follow CAPTAIN MARVEL on Twitter, follow Marvel Studios on Instagram, and visit the official CAPTAIN MARVEL site to stay in the know!
Keep up with #CaptainMarvel, the official hashtag on social media to join the CAPTAIN MARVEL conversation, too!


My mission is to help moms find peace, break cycles, and feel whole so they can be present, peaceful, and positive moms. To receive a gift that can get you started on that journey click HERE.