I entered the unexpected journey of single motherhood when my daughters had barely turned 1 and 2 years old. With my family and friends living overseas in the Dominican Republic, and having to suddenly enter the workplace to support my family, this meant I had to juggle and struggle in ways I never imagined.
I was always committed to being a good mom, and for me, that meant "putting my children first." This philosophy, while based on great intentions, took a toll on me physically, emotionally, and spiritually. I was last on my list and it showed… and what was worse… I was okay with that.
I was too busy to eat. I was too busy to sleep. I was too busy to read. I was too busy to go to church. I was too busy to read my scriptures. I was too busy to socialize… I was too busy to live. I wasn't happy, I weighed 67 lbs., and I was exhausted!
It wasn't until I heard the most feared 6-letter-word on the planet that I got sick and tired of being sick and tired. It was time to get rid of the cancer in my body, my excuses, and my self-limiting beliefs… and start focusing on my needs.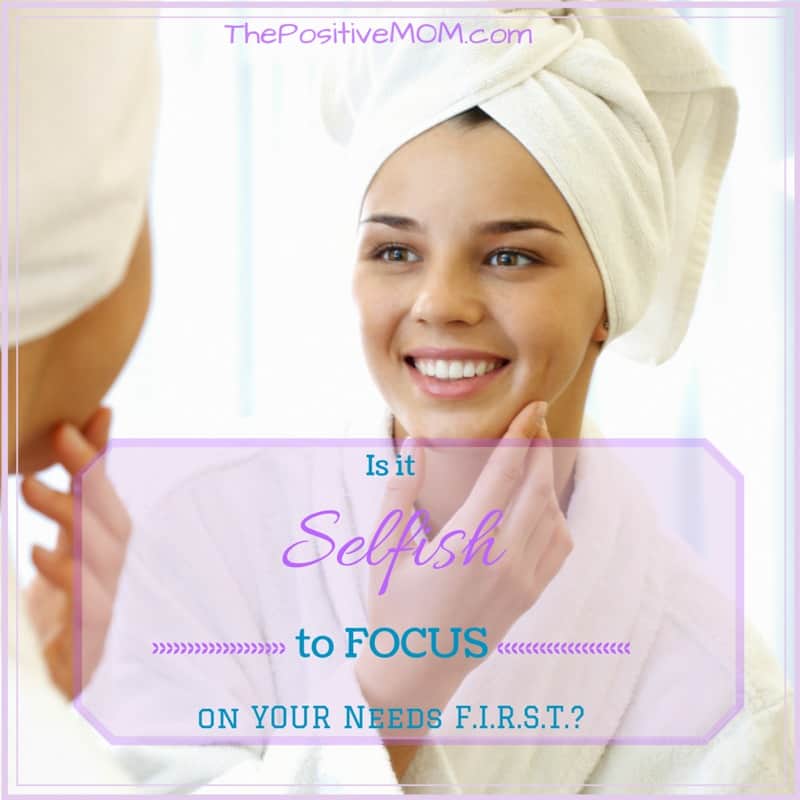 Because I went through this and many other life-threatening experiences, I am now on a mission to teaching moms like you to start making your well-being a priority. "Nurture Yourself F.I.R.S.T." is the 5th step of my BALANCE formula to "having it all without losing your head."
I love acronyms, so using the word F.I.R.S.T., I will share what I believe you deliberately must work on on a daily basis in order to be your best self and, in turn, contribute a greater impact to your family:
Feelings ~ Honor your emotions. Let those around you know when you need more compassion, words of affirmation, more support around the home, or even a hug. "Conceal, don't feel" didn't work for Queen Elsa, and it won't for you. I speak honestly to my husband and my children about my emotional state so they know what to expect from me. This is a huge source of peace and relief for me, which suppresses any guilt I may be tempted to feel. It also accelerates my healing process. What works for you?
Interaction ~ Arrange, schedule, and honor time to interact with other adults, especially other women. There was a time in my life when "if Bob didn't build it, Dora didn't sing it, and Doctor Seuss didn't write it, it didn't exist for me!" I have learned that having a network of like-minded, like-hearted, supportive, women is an essential need for me, not a luxury, and I make sure it's on the schedule. Is it on yours?
Rest ~ Rest is a core component of a balanced lifestyle. Seeking help, saying NO, and scheduling priorities are three ways you can make sure you sleep, rest, and relax. People frequently ask me how I manage to do it all: I don't! My family works as a team, and it actually brings us closer. I observe Sundays as a day of rest and worship, and that helps me avoid feeling irritable, grumpy, and snappy the rest of the week. Do you set time aside to recharge?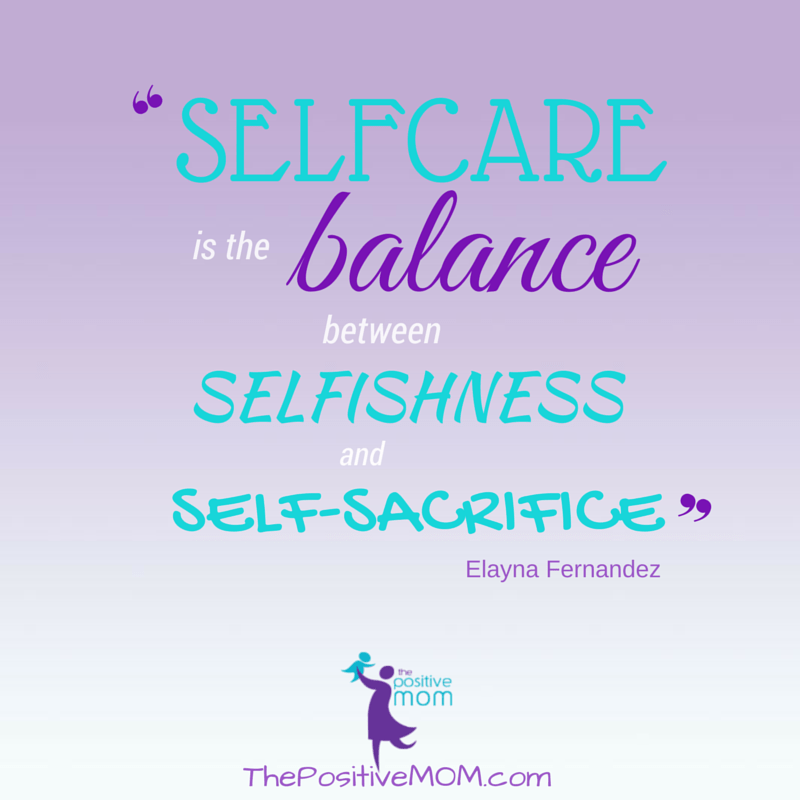 Self-Care ~ Self-care is the balance between selfishness and self-sacrifice. Because everything you do impacts your self-image and in turn, your behavior, lack of self-care will cause you to be cranky, short-tempered, unhealthy, and unable to serve anyone! When you do the things that make you feel like a million dollars, you have the energy, clarity, and focus to be the mom you desire to be. How do you practice self-care?
Time Alone ~ Even as an extrovert by common terms, time alone gives me the opportunity to connect with myself and with my Heavenly Father, which sets the tone for my day, my productivity, and the quality of my interaction with others each day. As a homeschooling mom of two growing girls and a very active toddler, I know it can be really difficult to get time for yourself, but it's not impossible when we are committed to being our best self. Will you find a way?
As you can see, my mindset has shifted since my early days of motherhood, and I now recognize that instead of "putting my kids first," I now put "my family first," and that includes me!
Self-sacrifice sure sounds noble, but if you are honest, wouldn't you say that putting everyone else' needs before yours has not worked for you, that in fact, it has wounded you?

It probably has become a burden, turning what you once loved to give and share into what makes you frustrated, bitter, and resentful.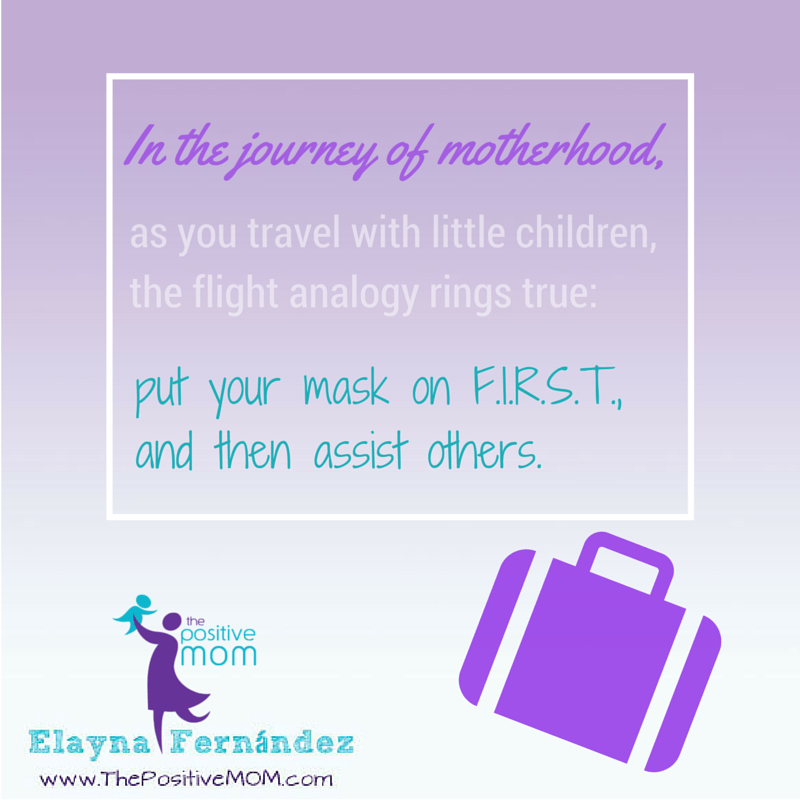 In the journey of motherhood, as you travel with little children, the flight analogy rings true: put your mask on first, and then assist others.
I invite you to partner with your family so they can support you in making time for you and nurturing yourself FIRST. I guarantee that the people who truly love you crave to see you happy, excited, and anxiously engaged in positive causes. They can't stand to see you drained, defeated, and depressed… especially if it's "for them." Make your family your reason, not your excuse. The best kind of mom you can be is a happy mom!


What do you think? Is it really selfish to focus on YOUR needs first?
[ela]