Family togetherness is the key to raising happy, well-adjusted, kind and compassionate children, and therefore, impacts our society at large. However, family relationships are suffering because there is not enough communication.
Did you know that parents in the U.S. spend an average of 3.5 minutes a week of meaningful conversation with their children?
[Tweet "Parents in the U.S. spend 3.5 mins. per week of meaningful conversation with their children!"]
As you can see, families are not spending enough time together… and when they do, it may be sabotaged by the distraction of screen time, the demands of parenthood, or extra curricular activities.
I'm going to share 3 simple things you can do, as a busy mom, to spend more meaningful time with your children. I called these the 3 FM's to remind myself that they are hacks to tune into my children's hearts and minds, and to be the connected mom I want to be.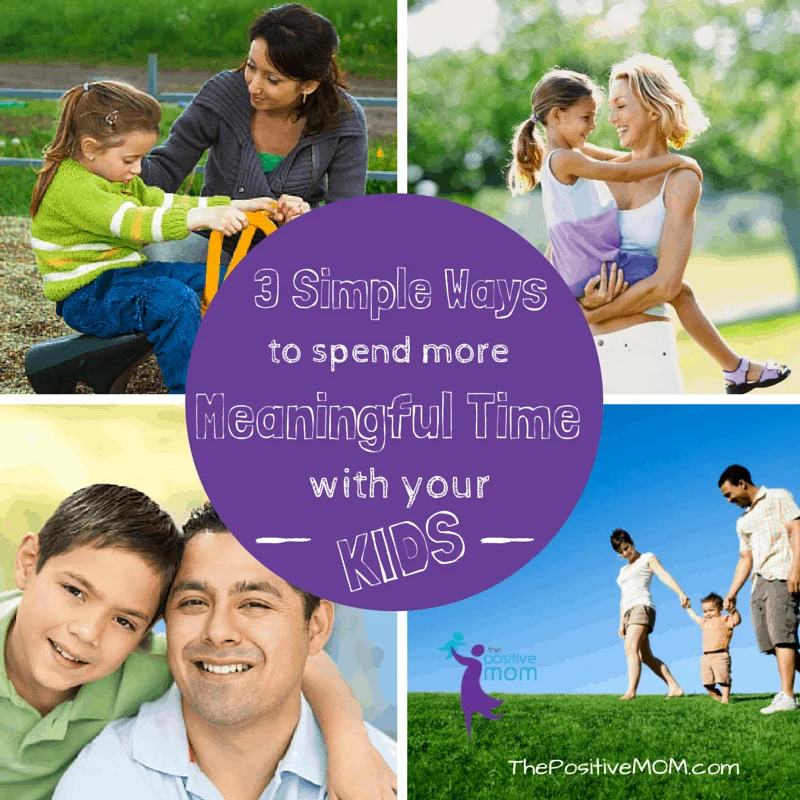 Mommy Hack #1 ~ Family Mission Statement
Something that has truly worked for me is to have a Family Mission Statement. You can do this by sitting down with your family and figuring out the main values your family stands for.
When my girls were very little, our family mission statement consisted of a short, tri-fold motto on a pink foam board tacked to the apartment wall and written in glitter: "We are daughters of God, we are kind, we love learning." It was fun to make, beautiful to look at, and it made teaching important life lessons a lot easier in the very short time I could spend with them with while juggling a 40 plus hour job, the household chores, and the emotions that come with being a single mom. As they grow, we build onto those concepts, but the essence is still the same, and they work in and outside the home.
Mommy Hack #2 ~
Family Meals
A family that eats and prays together, stays together. I always make it a point to sit down together and eat at the dinner table. Because we homeschool, we actually have the privilege to sit at the table at breakfast, lunch, and dinner, and even at snack time.
I highly encourage you to plan to share at least one meal a day if schedules are frantic. Rather than discussing school and office work updates, focus on meaningful communication and social-emotional skills. Children learn math and writing skills at school, at home, we must focus on moral skills and in fostering warmer, stronger relationships.
One of the biggest mistakes we make as parents, though, is we lecture and don't listen, so I've learned to put an invisible piece of tape on my mouth at times and listen to what my children have to say. I actually learn a lot from them and not just about them. There's true in the phrase "to know you is to love you" because as we get to know the people in our lives, we grow closer to them.
Mommy Hack #3 Family Meetings
My family meets once a week to discuss a moral value or a lesson from the Scriptures. We also check in with what's going on with each other as the whole family shares their thoughts on a topic. I recommend getting your kids' input in family issues. They are very insightful! It takes just one hour a week – only 52 hours in a year! – to transform your family relationships!
I believe it was Mary Kay Ash who said that everyone is born with an invisible sign around their neck that reads "make me feel important" and that is truer in the forming years.
[Tweet ""Your child has an invisible sign on their forehead that reads 'make me feel important'""]
As you try the three FM strategies to improve the meaning level of the conversations you have with your children and do it consistently, I guarantee you will see great results!
I believe on your deathbed, you don't regret the car you didn't drive, the home you didn't own, or the promotion you didn't get… the top regrets are the memories you didn't create, the relationships you didn't foster, and the time you didn't enjoy with your loved ones. Start today!
What is your best tip to engage in meaningful conversations with your kids?
[ela]