It's not a secret to anyone nor has it ever been that I don't enjoy driving. It is very ironic that driving makes such a great analogy for life itself... and you could say I've had a driven life.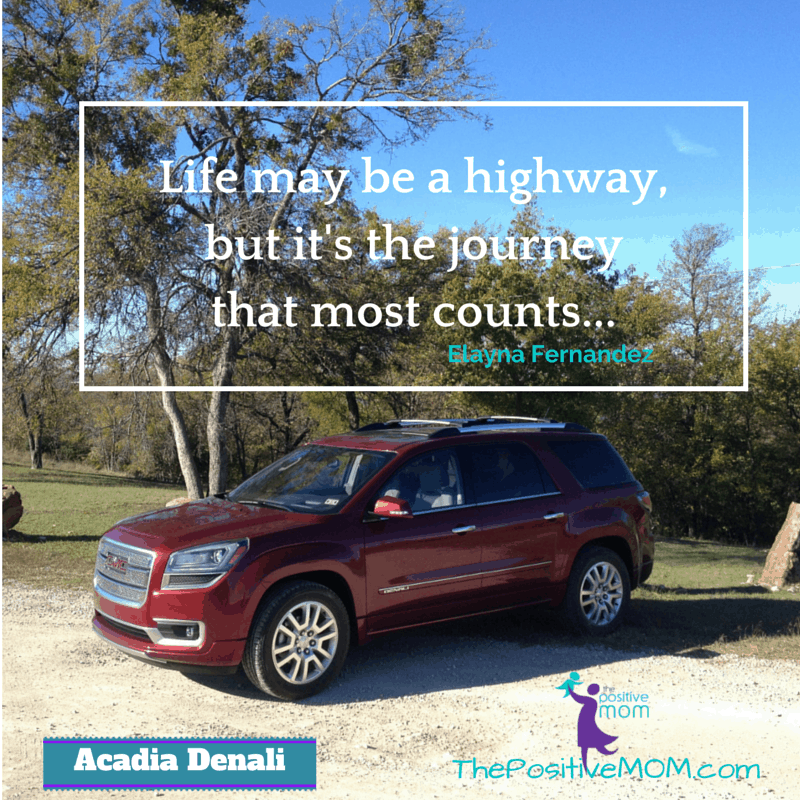 Life may be a highway, but it's the journey that most counts. I've had really difficult experiences having to do with cars... as we all do. Anything that moves us forward, requires learning, effort, and investment that is proportional to the result.

First I was held captive in a car for hours by an evil man who sough to kill me after he robbed me of my innocence
Then I was in a traumatic car wreck that left me in a coma for several days
And finally, I learned how to drive as I had to face life as a terrified single mom of a one and a two year old.
I've diligently worked on my fear trauma of driving and I'm so thankful to have made consistent progress, yet I'm not quite on the other side.
The old perfectionist me would have a ball beating me up for not having conquered this fear or for not being the best driver already. I choose not to listen to her and to rejoice in the progress I have made.
I was reflecting on all of these as my family and I were on our way to the Be Blogalicious [#BeGreatB6] blogger's conference in San Antonio at the Westin Riverwalk, where I was speaking about Guerrilla Marketing as part of the Advanced Marketing Bootcamp.

We were fortunate to drive the Acadia Denali 2015, which is one luxurious ride. It was truly in awe at how our perspective has so much to do with our experience and our expectations.


My husband, of course, was going crazy over features of this amazing vehicle. It's a boy thing, I guess, to enjoy what is effective, efficient, and effusing innovation.

"The drive was super smooth and the handling was amazing. [He had to explain what handling meant to me lol "how well it turns, drives, stays under control when moving side to side"]. "
You know, sometimes when someone explains concepts that we don't quite get, we are tempted to feel offended or accuse the teacher of being condescending, but when we put our egos aside, we truly feel grateful that they have the thought, and take the time to explain it in our own language. I love my husband for that:
"Honey, the Acadia has 2 memories for the drivers seat – 1 for the husband, and one for the wife. If I took the car to work then you drove to visiting teaching at night, all you need to do is press your button and the seat will move into your saved driving position. When I go to work the next day, I can open the door and press my button so I can fit my legs in the car :)" See that smiley face? I love this man!
Taylor Bare also loved the good gas mileage, the heated steering wheel, and the built in power outlet for household electronics. He was like a little kid when he found the Heads Up Display (HUD), which apparently was his dream and I had never heard of. It actually projects information onto the windshield so you can keep your eyes on the road while keeping an eye on your speed limit, what song is on, and a flashing warning with an audible alarm when you're approaching a vehicle too quickly. Have you heard of such a thing?!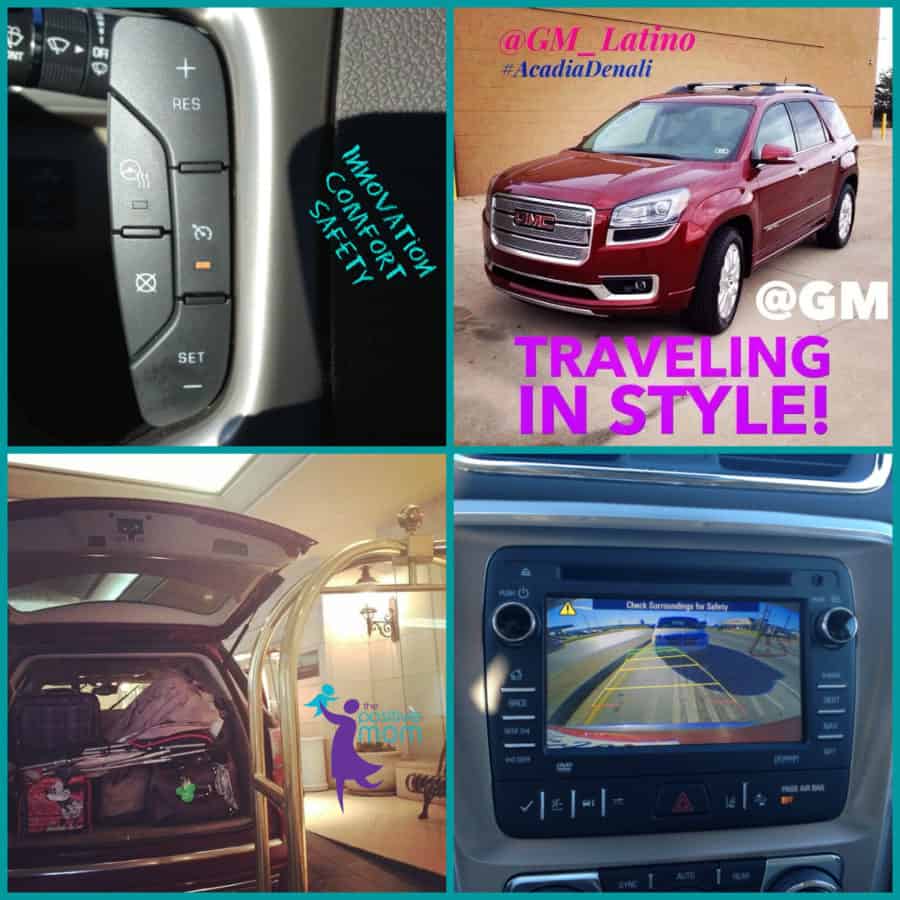 Even with my "car condition," my daughters have enjoyed their fair amount of road trips, many of them involving going to The Happiest Place On Earth, so they truly love the road. We always make them fun and memorable. What they loved most about the Acadia Denali was:
The heated and cooled seats, as well as the AC/heat for front and back
The DVD display for the back seat, and the front (when it's in park)
Having so much room – the Acadia is so spacious and has a front and rear sunroof, too!
As for me, you will probably guess that I loved the safety features… and they are a plenty. We've all heard that courage does not consist in the absence of fear, but in taking the necessary actions while you're feeling the fear. Taking the necessary steps to minimize risk can help us ease what we anticipate a somewhat fearful journey.
I loved that the headlights lit the road excellently and I could see what was ahead… especially because we drove through the rain, and that there is a flashing light in the side view mirror that warns you when there is a vehicle in your blind spot so you don't change lanes when a car is there. I don't usually change lanes unless is strictly necessary… and SAFE!
There is a video camera for reversing with an overlay that show what your path will be according to how much, and which way you have turned the steering wheel. The first dent I put on my car was backing up – and I had driven it less than 100 miles. It wasn't really bad, but YIKES – the Acadia Denali even has a warning beep when you are in reverse and getting too close to something (like a mile marker ahem!).
The driver's seat was super adjustable so you get it just right for your size and preference and the back door opens and closes by itself with the push of a button. Why is this relevant? Well, I'm rather petite and when you're 4'9″ and are unable to reach most things (like pedals or trunk doors on an SUV), you feel quite special to know people think of such features. LOL
I'm very grateful to GM_Latino for this lovely loan. With a growing family (no I'm not pregnant again), we are thinking about getting a new car and the Acadia Denali, has proven to make the whole family excited, comfortable, and safe. Can you say dream car?
What do you think of GMC's the Acadia Denali?
[ela]