Amy Chua, a prestigious Yale Professor of Law and best selling author had a dream and a goal: to raise her two daughters, Sophia and Louisa (Lulu), to be successful music prodigies.
In the process, she would also prove the intense, strict, achievement-oriented "Chinese Parenting" model to be rather superior than the "Western Parenting" model, which she addressed as weak and too concerned about children's happiness and self-esteem, resulting in a "soft, entitled child" who questions, and often defies, authority.
Her essay titled Why Chinese Mothers Are Superior, which was published in The Wall Street Journal , gained a ton of publicity for her book "Battle Hymn Of The Tiger Mother", and quite a bad rep as "evil" and "abusive", or simply "greedy for book sales".
I found her book to be quite entertaining and thought-provoking."Battle Hymn Of The Tiger Mother" describes in detail her extreme, yet well-intentioned parenting "weapons and tactics": Sophia and Lulu were never allowed to "attend a sleepover, have a play date, watch TV or play computer games, choose their own extracurricular activities, get any grade less than an A…"
The Tiger Mother book in a somewhat proud tone describes other Chinese Parenting strategies Amy Chua used to "motivate" her children towards success:
Calling her daughters "Garbage", "A disgrace", "Pathetic", "Boring", "Savage", "Ordinary"…
Openly comparing her children.
Not giving her daughters any choices or ask for their opinion on anything.
Fights, "mutual threats, blackmail, and extortion." (i.e. burning Lulu's stuffed animals).
Never praising her children in public.
Doing most of the parenting, often disregarding her husband's opinion.
Not tolerating the possibility of failure
The Chinese Parenting model "does not address happiness". Amy actually confesses not being "good at enjoying life" and seeing "childhood as a training period, a time to build character and invest for the future".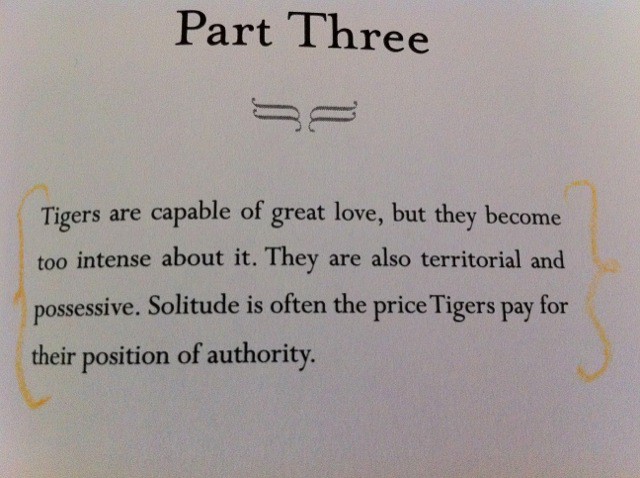 There has been obvious controversy about Amy Chua's book. Some even link Tiger Parenting to the alleged fact that "Asian-American women between the ages of 15 and 24 have the highest suicide rates".
"Battle Hymn Of The Tiger Mother" is definitely NOT a "Guide To Parenting", nor is it meant to be one. Amy's story was inspired by her sense of defeat over an uncontrollably defiant child. It reflects how there is no superior style or a handbook of supposed-to's in raising a child. Her sometimes funny, sometimes sad, sometimes outrageous narrations teach us that balance based on love and respect is the key to relationships.
" I see the book as a love story: It is all about my love for my daughters. At the end of the book, I'm saying you really have to listen to your kids, and the happiness of your child must come first." explained Amy to the Yale Daily News
After reading of her obstinateness and pride, I gained admiration for her courage in admitting her need to re-think everything she thought to be right and turn it around for her now teenage girls.
Good Parenting does not have to be "a never-ending uphill battle" but it does require "a 24-7 time commitment, resilience, and guile".
I was not a Tiger Cub, yet (perhaps due to my Asian heritage) was raised under a strict regime. My mother's example taught me of hard work, self-discipline, independence, and some other valuable skills and life principles.
I believe that children learn by example and guidance, not coercion. Being is NOT doing.
We can all scratch the concept that "academic achievement reflects successful parenting" and focus more on a happy journey… for the whole family! What are YOUR thoughts?
[ela]