The Secret: Dare to Dream is now available to rent for $19.99 through On Demand platforms such as Apple TV, Amazon Prime Video, VUDU and cable providers.
This inspiring, uplifting, and heartwarming film is based on Rhonda Byrne's 2006 book, The Secret.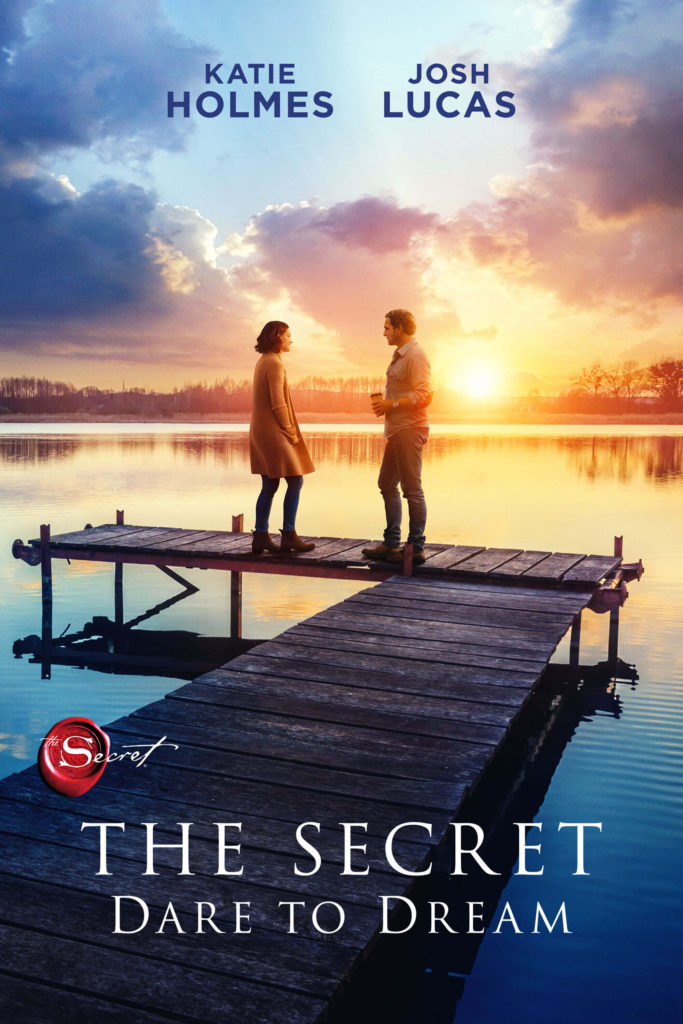 I really enjoyed watching The Secret: Dare to Dream, because the story shows how positive thoughts and positive words can transform our lives.
I believe in the power of faith, gratitude, and visualization, and I've taught my daughters these principles from an early age.
I've also had the privilege to study with most of The Secret teachers, including Lisa Nichols, Bob Proctor, and Michael Beckwith.
I am actually a Certified Trainer for Jack Canfield's The Success Principles!
The Secret: Dare to Dream has a run time of 107 minutes and it is rated PG, and there's something in the movie for every member of the family to relate and learn from.
Katie Holmes, Josh Lucas, and Jerry O'Connell star in The Secret: Dare to Dream, and their performance was absolutely extraordinary.
Best Positive Quotes From The Secret: Dare To Dream
I decided to share the best positive quotes from The Secret: Dare To Dream and the lessons they teach us all, so you can discuss them as a family.
If like Miranda (Katie Holmes), you are really struggling and there comes a moment where you start to think that "no matter how bad things are, they can always get worse," these quotes will help you believe again!
Anything is possible if you really want it.
Sometimes we don't dare to dream because we don't really think that what we dream of is possible.
When we really want something and are open to receiving it, it becomes possible for us – even if the form or timing is not the same we wished for.
Must be my lucky day!
What if every time something good happen, as random and insignificant as it may seem, we declared "it must be my lucky day!"
I think we would have a lot of lucky days, right?
I like to call "luck" either a "blessing," or a "miracle." Some of my friends call it a "tender mercy."
It doesn't matter what you call it, but acknowledging those little joys can make a big difference.
Nature can be very powerful – but so are you.
There are many powerful forces in the world, and many times, I forget I am one of them.
Do you forget how powerful you are, too?
Whenever I feel hopeless, helpless, and powerless, I know I'm looking at the situation from a victim mindset.
When we take personal responsibility, we can understand the difference between power and control.
Remember "The Serenity Prayer"?
God, grant me the serenity to accept the things I cannot change,
courage to change the things I can,
and wisdom to know the difference.
As we surrender to the illusion of control, and take responsibility for what we can change, say, or do, we can really harness our divine power.
You have to be careful, because we get what we expect.
I can't seem to keep myself from quoting Henry Ford:
"Whether you think you can or whether you think you can't, you're right."
Our expectations influence our behavior and our behavior creates our results.
So this means that if we want positive results, we then must get into the habit of expecting positive results.
I know sometimes it feels like if we don't expect something good to happen, then we won't get disappointed.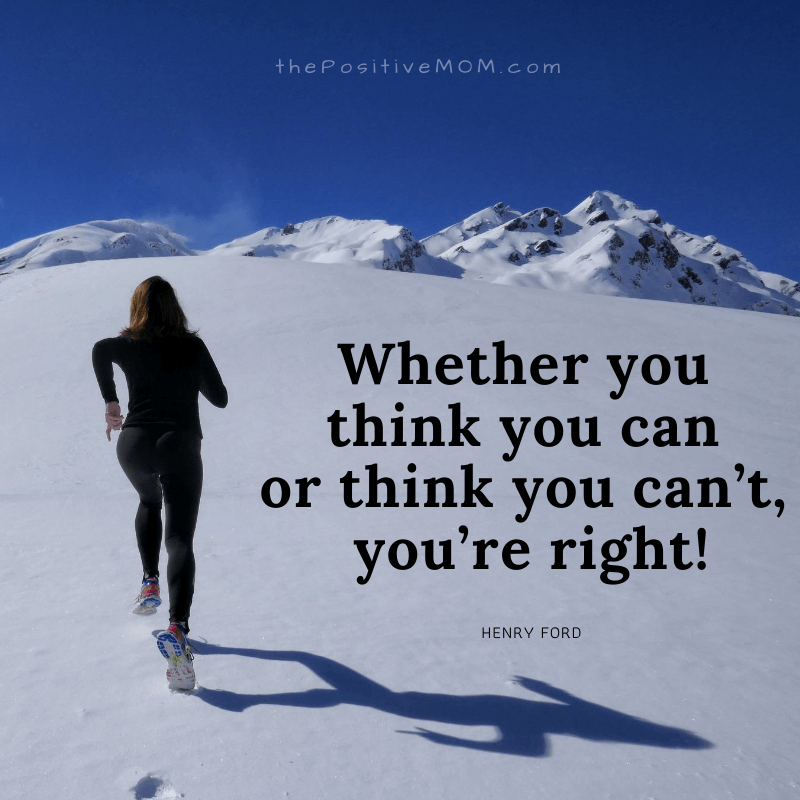 At other times, we may believe that if we lower our expectations, then it's easy to meet them.
I know that when we dare to dream, we are already closer to our dream becoming true.
Inspect what you expect!
The more you think about something, the more you draw it to you.
Have you heard about "The Law of Attraction"? It's one of the 12 universal laws that govern our life!
The Law of Attraction tells us that our thoughts are "like a magnet that attracts things with a force that you cannot see, but it's real." as it is explained in the movie.
These three phrases are commonly used to explain the Law of Attraction:
Like attracts like.
You are what you think.
Ask – Believe – Receive.
Matthew 21:22 says: "And all things, whatsoever ye shall ask in prayer, believing, ye shall receive."
When you think about something with faith and strong desire, you will receive it!
I'm open to the possibility that everything that happens, even the bad stuff, can lead to better things
Napoleon Hill used to say that:
"Every adversity, every failure, every heartache carries with it the seed of an equal or greater benefit."
Sometimes it's so hard to find that little seed, am I right?
Yeah, I may not know for a fact that everything everything will work together for good, but hey, I can be open to the possibility that it will.
One of my mentors, Mary Morrissey, taught me that "all we need is one corner of your mind open to the possibility." That's much more doable.
When I think about what I want, instead of what I don't want, my life seems better.
I think all of us can write a long list about what we don't want, what we don't like, what irritates us, what frustrates us, what outrages us, what triggers us, and what we hate.
Sadly, in my work as a Passion Test Facilitator, I've found that not many of us actually have a list of what we want.
I encourage you to put this quote to the test and write a list of as many BOLD goals as you can and dare to dream.
Start consciously thinking about what you want and notice any changes in your mood – and in your life.
I think the universe might be trying to tell me something.
This is a great phrase for when things don't seem to make sense, or they are definitely not going well.
This is my favorite quote from The Secret: Dare to Dream, to be honest, and I am going to implement it in my life.
I'm going to strive to pray "God, what are you trying to tell me?," rather than "God, why are you allowing this?" or "God, why is this happening to me?
Pain is a messenger, so it makes sense that I actually ask for the message when I am feeling the pain.
Sometimes the best thing to do is wait until everything becomes clear
If I asked "Who really likes waiting?," would you raise your hand?
Waiting is not my favorite thing…. Maybe it's close to even being my least favorite thing.
But patience and perseverance are virtues that, as cultivated, can lead to immense understanding, and great peace.
When we take our time before we act, react, and interact, we tremendously improve the quality of our lives and our relationships.
It's a journey, though… especially for us – the impulsive and intense ones.
"Coincidence is just God's way of remaining anonymous."
I love this quote by Albert Einstein and. I was so happy that it was featured in The Secret: Dare to Dream.
The way I see it, God's Hand is in everything.
God is in every small detail of our lives, even when we can't really see it.
Every person should ask themselves is this a friendly universe.
Another Albert Einstein quote in The Secret: Dare to Dream!
We learn that "the answer to this question determines your life."
You may think that's a little too much.
Maybe so, but if you think that God created a friendly universe and that God is good all the time, you will have a better life.
If I'm going to manifest a self-fulfilling prophecy, I'd rather create a pleasant one!
You get what you give.
There's. a song by New Radicals by this very name that I like very much, yet I never thought of this phrase as a mantra until I saw The Secret: Dare to Dream.
It wasn't until recent years that I've come to understand that even though sometimes we give and give and people may take advantage of us, we will get our blessings in a different form.
Even when we may not see what we are getting in a tangible way, it may be in the form of what we are not experiencing and are spared of.
What would make you happy?
Imagine if we made every single decision based on the answer to this question!
I've wanted many things based on the wrong motive, and ultimately, these empty desires have not led to happiness.
It's not like the answer has to be some deep meaning, but it does have to come from your soul.
If you don't know what you want, how can you ask for it?
Great question, huh?
Let's be real for a minute. Even when we dare to dream and write down what we want, sometimes we don't really muster the courage to ask for it.
It could be that we don't really believe we deserve to receive or achieve it. Or we've been programmed to think we don't have what it takes or to believe that asking for more is ungrateful or greedy.
Asking is an important success principle, yes, even when it comes to asking for help!
I don't want it to be easy, but I do want it to be worth it!
This quote was surprising, because it's not really about The Law of Attraction.
It caught my attention because, for many, The Secret may only be about thoughts with no action.
Just like in the Bible it says that "faith without actions is dead," the secret behind The Secret is that it takes consistent, conscious, and committed effort.
Daring to dream won't be easy, but it will be worth it.
Yes, I need to keep telling myself that, too.
The Secret Giveaway
If you wanna read The Secret before you watch the movie, I got you covered!
Enter for a chance to win 1 of 5 copies here.
Which is your favorite quote from The Secret: Dare to Dream? Share why in the comments below.

© Elayna Fernández ~ The Positive MOM
Be sure to Subscribe to blog post updates, so you never miss a thing!