As moms, we give a special meaning to "the grass is greener on the other side." It's common for us moms to assume that someone else "has it all together" and that we are alone in our inadequacy, craziness, and chaos. We presume "no one could possibly understand" what we go through or what goes on in our homes. We feel clueless while "the other moms have it all figured out." I'm here to bust that myth.
I don't have it all together. Not that I believe anyone would even for a minute think I do, but I just feel the urge to reiterate it. I'm not going to start naming all the things that may be deemed "wrong" with me. It is what it is. I am just doing what I can and when I can and in the way that I can. If the beds are unmade, my nail polish is chipped, and I put off doing the laundry one more day… so be it. I pray I'm alive to do some of it the next day. Thank God for second chances!
Do you have it all together? I am guessing the answer is like mine: "not a chance!" but please do correct me if I'm wrong. Just know I have quite an extensive list of questions, so be ready. I may not know you personally and intimately, yet I can almost guarantee you are an extraordinary woman and mom, and imperfect, nonetheless.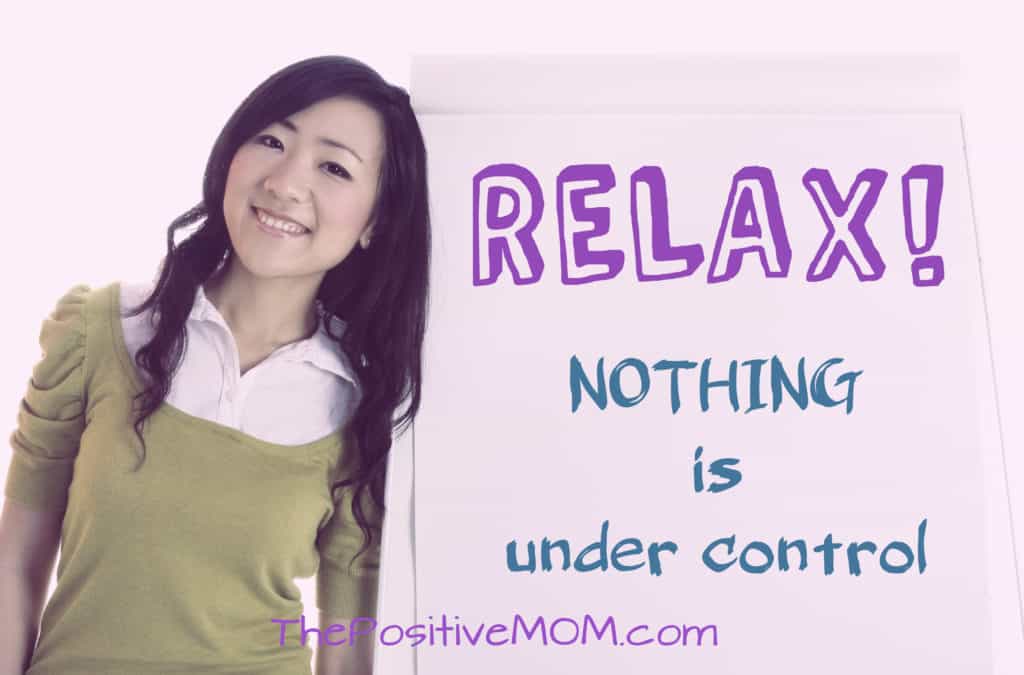 RELAX. Nothing Is Under Control! Sometimes it seems like people do have it all together. You look at them and they are the epitome of "together-ness" you could even imagine. Are they just fakes? I don't think so. I don't think a woman wakes up every day striving to look perfect and trying to conceal her shortcomings.
Even when we think she looks like THE perfect woman, a supermom with special powers, she probably feels like she's falling short.
I believe that we all struggle with the same issue: we focus only on other moms' strengths and only at our own weaknesses. It is a joy when we choose to see the best in others, except when we can only see the worst in ourselves. There's a poem I love that talks about all the virtues of women and how powerful we are in the world and explains how we have ONE FLAW: we forget how remarkable we are.
You are remarkable. You are extraordinary. You matter! You may not have it all together, but you are beautifully imperfect, and have more to offer than you think or are willing to believe.
There are 3 ways we can cope with the "I don't have it all together" syndrome:
Do what works for YOU and your family without comparing yourself to others or trying to keep up with self-imposed unrealistic expectations.

Focus on your efforts, your progress, and what you've already accomplished.

Be vulnerable and open about your struggles and weaknesses so you can ask for [ and receive] the support you need to see them gone. Like they say: we may not have it all together, but together we have it all.
Give yourself grace when you fall or think you failed. Be kind to yourself and realize you can dust yourself off and try again. I love the quote that says

"In the end, it will be okay… and if it's not okay, it's not the end."

Brilliant… yes or yes?
Find beauty in your imperfection. You're exactly where you need to be right now!
Who do you know that has it all together? Comment below and let us know. xoxo
[ela]