I bought my first car in November of 2004. It was a white Toyota Camry 1995 with a few scratches and its share of miles. I had planned on getting a "transportation" vehicle. That's what we Latinos call a car that you don't buy because you want it, but because you need it to get by.
I saw it parked on a house lawn while I was pushing the double stroller around my new neighborhood. It had a For Sale sign and the asking price of $1500 on the windshield. I knew I needed a car to be able to get back on my feet and my dad had told me Toyota is a reliable brand, which eased my fears, even if only a bit.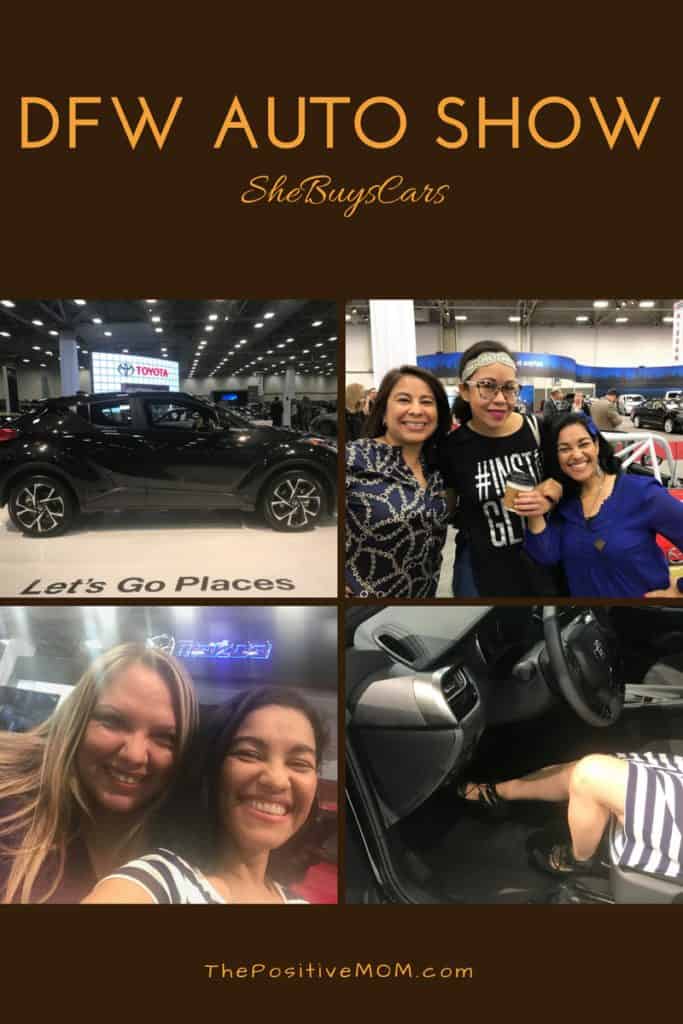 My brother had to sell his plot of land in the Dominican Republic so he could send me enough dollars to pay the deposit to rent an apartment and my transportation car. This was it – no questions asked.
That old Toyota holds a special place in my heart. I really learned to drive in it, I learned how to pump gas, and how to understand roads, road signs, and traffic laws. It represented the first time I wasn't on the back seat surrounded by carseats, which I also learned to install.
I drove to my job interviews, dropped off the babies at daycare after I got a job, and started going on mommy-daughter adventures. That car was drawn on with pretty much every color of crayon, it survived vomit, pee, and all type of food and drink spills you can imagine.
That Toyota Camry helped me see just how empowering it was to be on the driver's seat and to understand this thing called cars that I associated with some of my hardest tragedies. It represented the first time my babies saw their mami drive!
And then I started my home business, and it was time to buy a new car. Like a brand new one! Zero miles! I could pick the color, the make, the model… and that new car smell…
So like any human that is in the market for a new vehicle, I started frequenting my local dealerships. Ugh. It was debilitating. I felt inadequate because I didn't speak the right language, and maybe I didn't know the right questions to get the answers I wanted. The pressure gave me anxiety.
My friend Randy volunteered to come to Naples (from West Palm Beach) and go car shopping with me. His confidence, knowledge, and negotiation skills helped me get a good deal and I drove off in my brand new ride. I owe Randy so much in consulting fees! Well, then again, I introduced him to my friend Jen and they ended up marrying and having 2 wonderful kiddos, so maybe we're even…maybe he owes me! LOL
I was recently invited by SheBuysCars to a VIP preview and a Press Day at the Dallas Ft. Worth Auto Show and my mind was blown. It is such a different experience than you would have shopping for cars and talking to a salesperson. It was very fun!
It was amazing to see the wonderful features new cars have that make one's life's easy, especially as a mom. You can ask ANY questions and you will get an unbiased, honest answer, and you can even do a test drive.
The Dallas Ft. Worth Auto Show, March 22-26, at the Kay Bailey Hutchison Convention Center, was a great environment for the whole family, and that's extra important to me because I want to know that my daughters are empowered Latinas who know how to take charge in all areas of their lives – including their car! Elisha is turning 15 this year and we're already thinking about her first car! My firstborn… my baby…. DRIVING?!
Sooooo, back to the Dallas Ft. Worth Auto Show… It's fun that they have raffles, swag, and giveaways, so you will come out with something special, too!
My favorite vehicles were the all new Toyota CHR, a Toyota Crossover, because it is very compact – and cute! It feels like it goes with my little size and my bubbly personality – yeah, that's a feature! I really liked the horsepower and gas mileage talk but safety, color, and comfort are really the most important factors for me.
Of course, I had to check out the 2018 Toyota Camry, for old time's sake. It is incredible! Check out the video below to see the Toyota CHR and the brand new Camry and get some expert advice from Scotty Reiss of She Buys Cars.
DFWAutoShow.com
March 22-26, 2017
Adults $14 and $7 for children 6 to 12 years old. Seniors 65+ are $5. Active and retired Military members pay only $10 with appropriate ID.
Kay Bailey Hutchison Convention Center (formerly the Dallas Convention Center).

Wednesday: 4 p.m. to 10 p.m.
Thursday: 10 a.m. to 10 p.m.
Friday: 10 a.m. to 10 p.m.
Saturday: 10 a.m. to 10 p.m.
Sunday: 10 a.m. to 7 p.m.
I loved my experience at the Dallas Ft. Worth Auto Show and I'm definitely going back for more and bringing my family. I feel happy that I am letting go of fears and raising my daughters to not catch them from me.
Have you been to an auto show? Tell us about your car buying experiences and your auto show visits below! Follow @SheBuysCars along on social using #DFWLovesAutos.