Have you ever read the New Testament? Since I have not personally witnessed any cases of exorcism, I have always wondered how casting out demons would be relevant to our day. I have come to understand that negative thoughts and self-talk are the modern-day demons we must constantly cast out.
I believe we all have a little voice – which I call the "inner bully" – and it is completely obsessed with putting us down. Mine is ALWAYS talking to me. It is obsessive, unceasing, and untiring.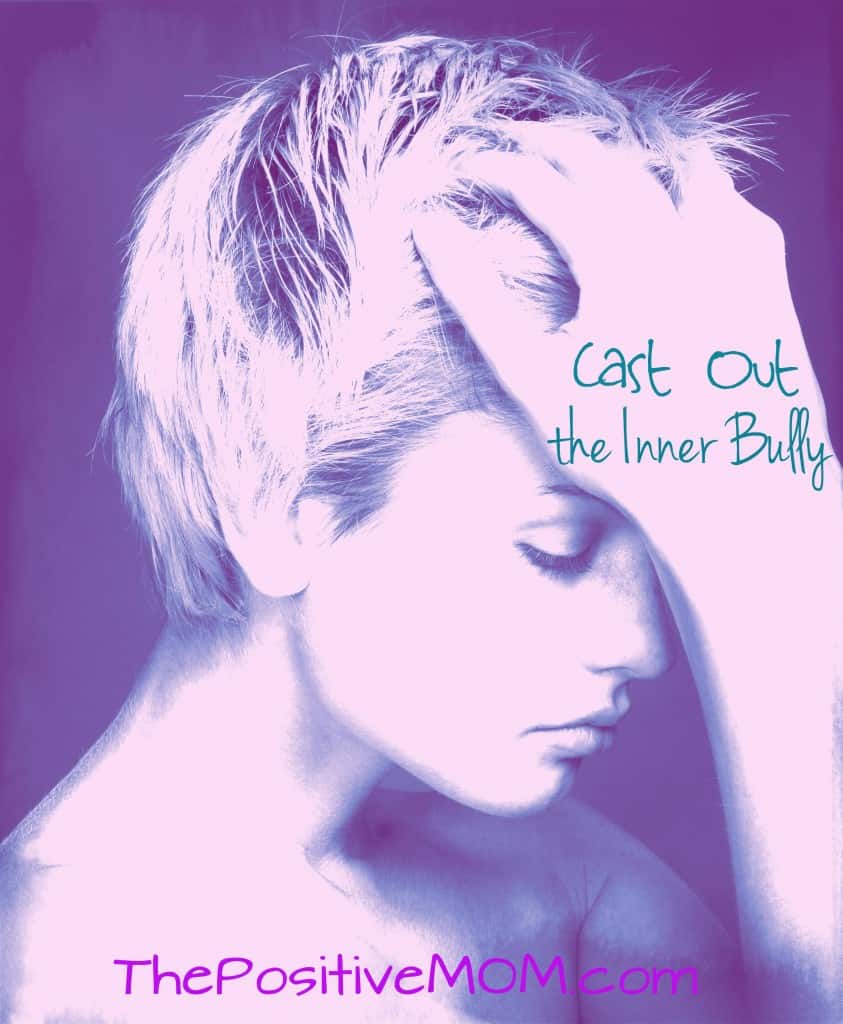 Our inner bully wants to stop us in our tracks. And it can. And it will if we let it. I've identified five lethal demons that aid the inner bully in its attacks:
The inner bully COMPARES – when we compare ourselves to others, we will, by definition, find something worse or better about ourselves. Comparison is a disease. The inner bully wants you to focus on your "shortcomings." To defeat it, choose to

CELEBRATE

your uniqueness's, and those of others around you. Remind yourself that your journey is not right nor wrong, it is simply yours. Just keep on moving!

The inner bully COMPETES –

Have you ever felt you needed to prove something? I have. Times and times again. Society and culture wants us to be "super moms" or "top executives," and you know what, it's not a race, it's a journey. It takes a village to raise a child, or to run a business, and we must COLLABORATE and partner with each other to achieve our desired results.

The inner bully CRITICIZES –

I have voluntarily indulged in "what's wrong with me?" parties where only self-pity and misery were invited to hear the horrid answers. Then I had an a-ha moment: If I am to love others like I love myself, then I must

COMPLIMENT

myself and stop beating myself up. I decided to let go and let God. We have, and do, and will make mistakes, but in the immortal words of Dr. Seuss "those who matter don't mind and those who mind don't matter." If you learn, you win!

The inner bully COMPLAINS –

Trust me, I teach the message I need. I have learned that whenever we complain, we are usually expecting someone else to do something, when we are unwilling or unable to do something about it. My remedy for complaints is gratitude, yet I know gratitude is far fetched in those moments, so why not

CONTRIBUTE

what we can to make the situation better? I assure you it will be an empowering practice, and while we won't probably stop altogether, we can live in a space of personal power through a positive outlook.

The inner bully CONDEMNS –

There comes a moment which our self-talk has become so negative that we seem to blame everything on ourselves and our "imperfection." Being imperfect is what enables us to grow. I grew up in a perfectionist household and I never felt I was good enough, so I decided to break that cycle and

COMMEND

myself, instead. I am consciously a praise-queen, especially to myself, and my children see that and emulate it. When you are about to curse upon your beautiful self, remember your achievements, your positive qualities, what the people who love you think of you… and OWN it!
I assure you that ridding yourself of the poisonous habits of comparing, competing, criticizing complaining, and condemning, will be a really empowering experience. When a negative thought comes over you, refocus and move forward. You will not be perfect at it, so just remind yourself that progress IS success! One doesn't drown from falling into water, but from dwelling there.
You can celebrate, collaborate, compliment, contribute, commend…and reclaim the JOY you were created to have.
[ela]