A few days ago, I had the pleasure to be a guest on Dr. Paul Jenkins' podcast Life On Purpose. It was a fun interview because he is an advocate of Positive Parenting just like I am. I love sharing my story because it is my life mission and one of my passions to make a positive impact in the world, especially on families. Of course, the podcast episode title is "BE Present ~ BE Positive ~ BE Powerful!" an easy name to guess :).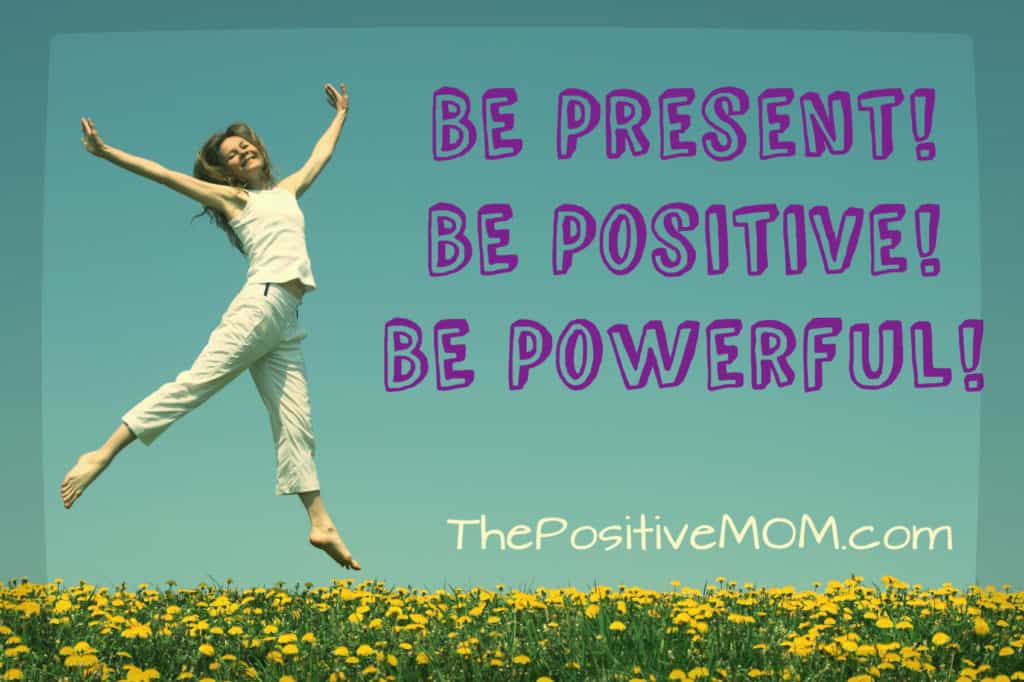 During the show, I explained my belief that being a Positive Mom is a consistent choice. When my daughters were 1 and 2 years old, I found myself alone in a 125 square feet efficiency with no money, no resources, no support group, no hope, and no clue how to move forward. It was the start of my journey as a single mom and a sole parent.
In that moment of total chaos, darkness, and uncertainty, amidst what I thought to be the most painful of the wounds, defeating thoughts were invading my mind.
Laying on the little room left on the ground, in the fetal position, and unable to shed a tear from shock, I felt my life was literally over. Can YOU think of a moment in which you felt hopeless and confused? I'm sure you've been there, too. Though our stories may be different, I know you have felt desolate, overwhelmed with sorrow, and…small. And the worse is that everything around you seems to start to confirm it. It's a TRAP!
In that moment of misery, I thought about my daughters, my little angels, and all of a sudden I had a reason to reclaim my strength. Sure I was going through a lot, but my babies didn't have to! I remembered Roberto Benigni's character, Guido, in "Life Is Beautiful." In the middle of a concentration camp and undergoing horrors, he maintained a playful, happy, strong attitude for his son, making every situation into a fun teaching moment. He was POSITIVE, I decided, and I instantly desired to BE a Positive Mom. And then, I did 3 things that changed my life forever:
I asked

HOW

. Instead of asking "why me" – ask "How can I"
I asked

What If?

Access a vision of what is possible!
I wrote a

To BE

list – You may not know what to do, but when you choose what to BE, the what comes effortlessly.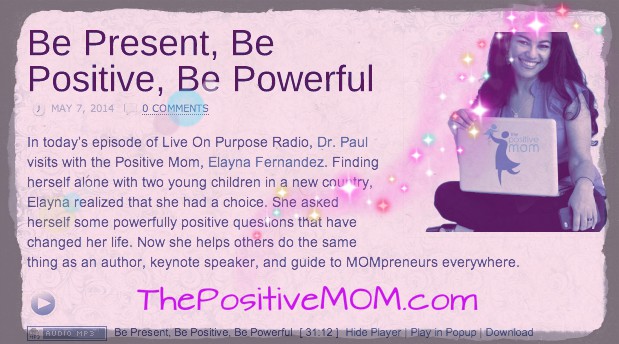 I encourage you to practice these 3 steps every time negative thoughts come to your mind, so you can access your personal power through unwavering FAITH to face every challenge that comes your way! Listen to Life On Purpose Radio to learn more about my experience and more tips on how to "BE Present ~ BE Positive ~ BE Powerful!" and then Lather, Rinse, and Repeat – as needed!
[ela]