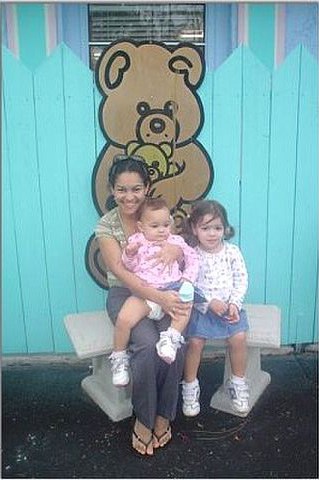 When Elisha and Elyssa were 1 and 2, I unexpectedly became a single mother. I was forced to start looking for work outside the home and, therefore, place the girls on a child care facility in Naples. We were new town, zero relatives, and only one friend (who didn't have children).
It was a terrifying decision, so I educated myself as much as I could to make the experience NOT terrifying.
These tips can help you if you are nervous about enrolling your child in a child care facility:
Decide Your Priorities. Cost and location shouldn't be at the top of the list. Consider factors like supervision, sanitation, discipline, safety, and special needs.
Ask People You Trust. Relatives, close friends, and people in your church may have valuable recommendations and experiences you cannot find on the child care center's website or brochures.

Walk Into The Child Center To Arrange An Appointment

. I stopped by unannounced and thoroughly interviewed my child care center. I observed everything in the room, focusing on how happy and cared for the children seemed. Trust your gut!
Here are some questions you may include on your checklist:
Do children look happy?
Are activities age-appropriate?
Are the toys clean and safe?
Is the location safe and the outdoor area fenced-in?
How often do children play outdoors?
What is their discipline and conflict resolution policy?
Is there a child sexual abuse prevention program in place?
Do children receive individual attention?
Are the snacks nutritional?
Are children independent and able to make choices?
Are daily reports provided to parents?
Are parents encouraged to drop in at any time?
Are reference and background checks performed on all staff?
Is the program licensed or accredited?
What are the rates? / Are there any additional fees?/ Financial aid?
Once you find the right child care facility for your child, make sure to visit from time to time, volunteer your time when you have a chance, and develop a close relationship with your child's caregiver.
[ela]