The Han Solo Press Event was filled with exclusive surprises and lots of additional pixie dust, because that's what happens when you join Tinker Bell in celebrating the IN-HOME release of the new Peter Pan Walt Disney Signature Collection Edition (Digital 5/29 and Blu-ray on 6/5)!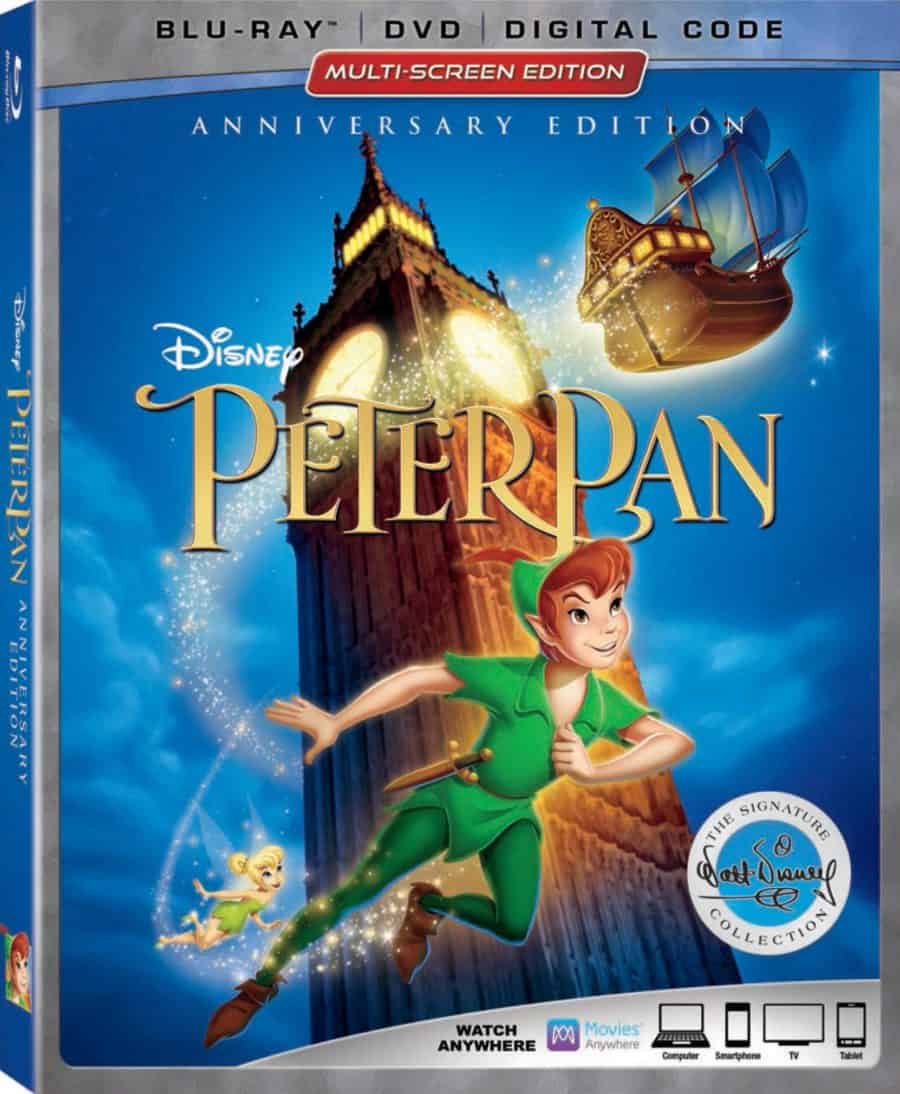 We're also celebrating the 65th anniversary of PETER PAN! Can you believe it?
PETER PAN is a classic that I'm excited to add to my personal library and I was beyond excited when I learned that I would get to see original artwork from the film, as preserved in the Animation Research Library, somewhere around Los Angeles, California.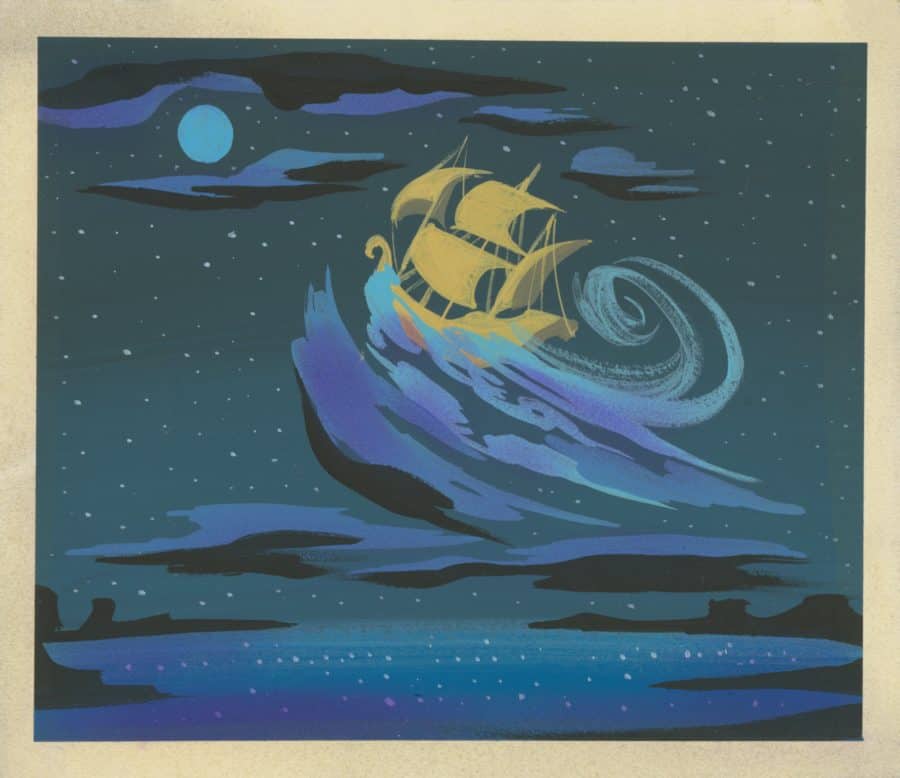 I say this because the Disney Animation Research Library (ARL for short) is not open for visits or tours (though Disney D23 members are occasionally blessed with one). The ARL location is top secret and we were required to turn off the GPS locator on my iPhone so the coordinates could not be tracked by geotags.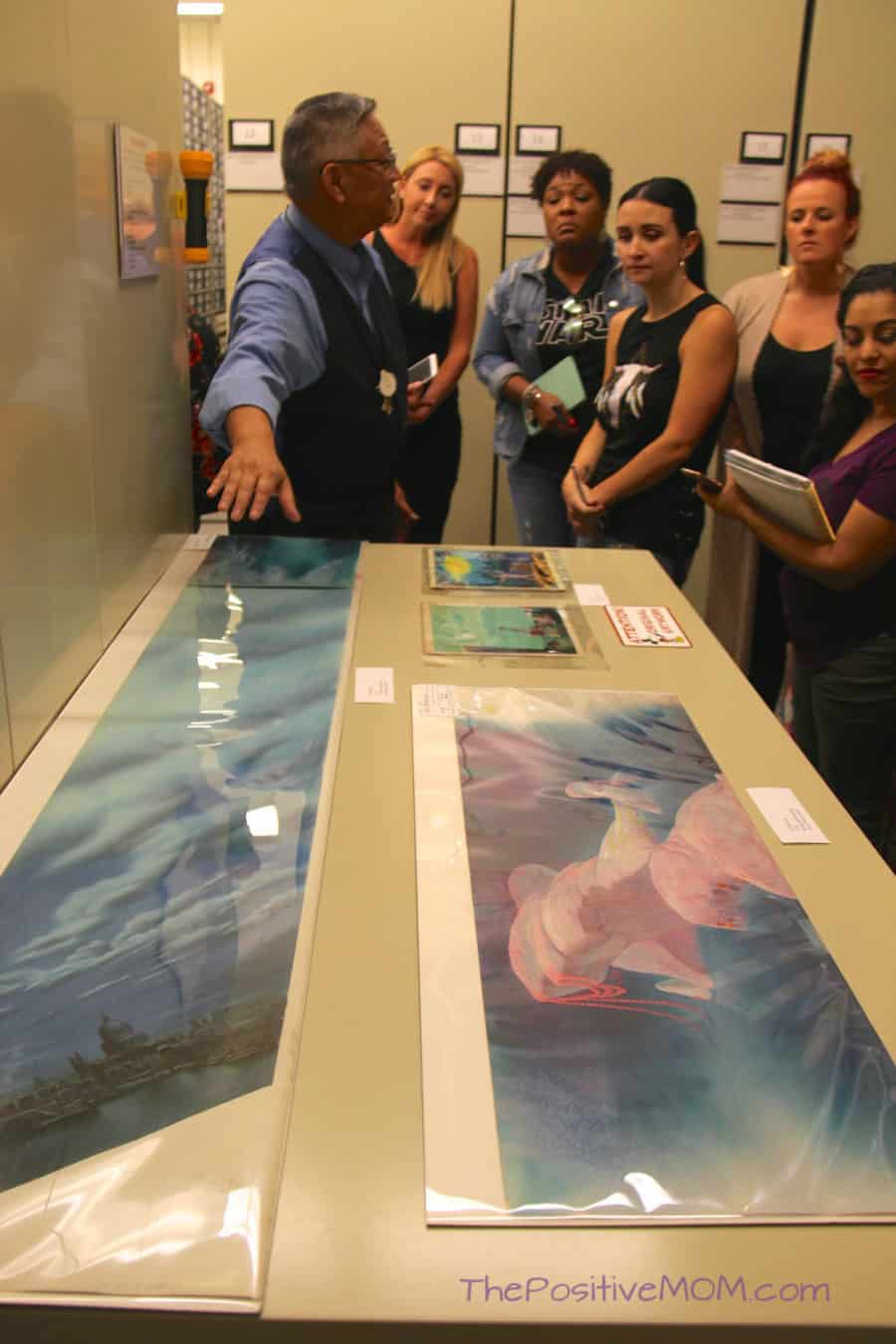 We could not tweet or take pictures, which was so hard! As a matter of fact, we were also provided pencils for note-taking because ink pens are not allowed in the space because it could damage the art.
Upon arrival, there is no signage outside and, since we were driven in private transportation, so there is no way I can even guess where the ARL is.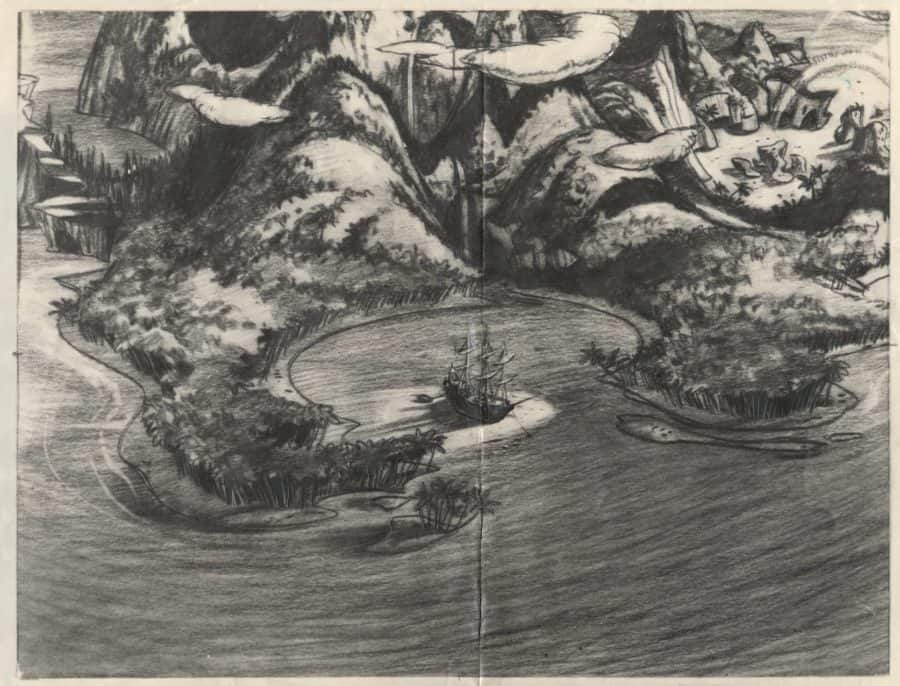 The lobby is spectacular and every little detail (even the lamps) is a historic piece, so it's like stepping into a secret museum, and they do follow museum quality standards!
Pictures are allowed here, so I had to get my picture taken in front of Priscilliano Antonio Romanillos (Pres)'s desk, since he was an animator for Mulan! He also worked on The Little Mermaid, which is amazing because both animated films are getting live-action features coming up!
The Disney Animation Research Library is the repository of all the original artwork that was created at Walt Disney Animation Studios from the 1920s to present day. They estimate housing over sixty-five million physical pieces of art in that very building I was standing on!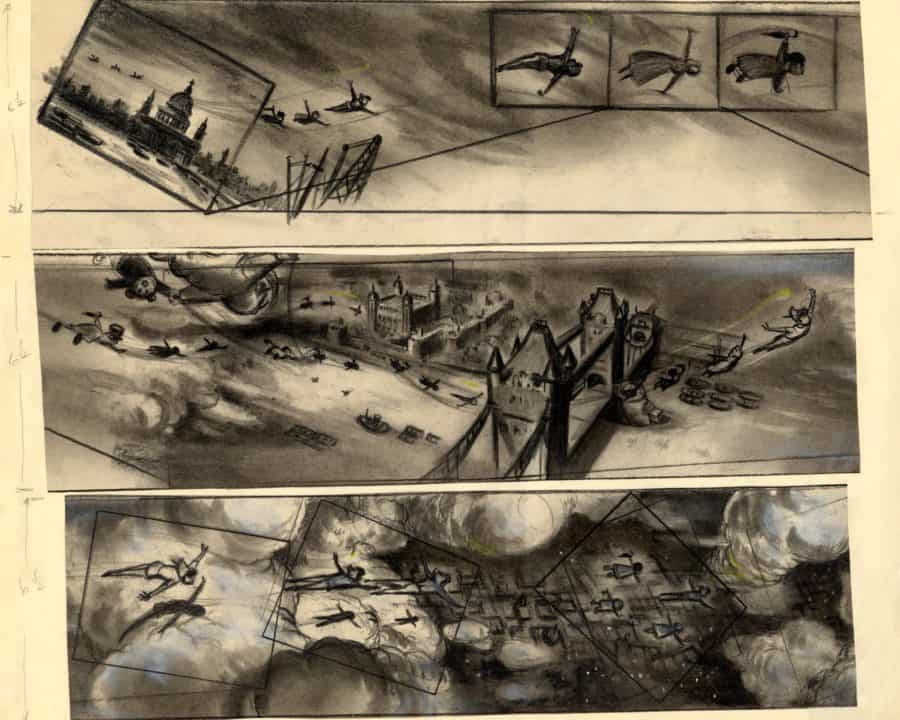 As an artist, Walt Disney saw the value in holding onto the artwork, which is the foundation to everything Disney is today. For a long time, the ARL was known as Disney's Secret Weapon, because a lot of the other studios didn't hold onto the old artwork the way the Walt Disney Company did.
The Disney Animation Research Library celebrates the legacy of Disney Animation by preserving the artwork to serve as a reference and resource to film animators, historians, and researchers, so that future generations of Disney artists can build upon the Walt Disney heritage.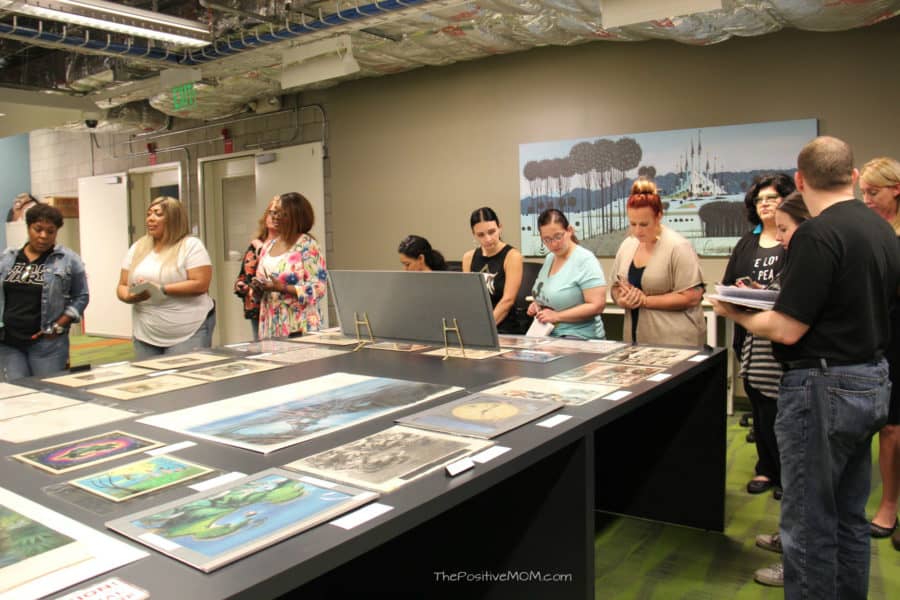 Back in the old days, the Disney Animation Research Library was referred to as "the morgue." This term had nothing to do with death and it was used by newspapers referring to keeping used but still reusable materials, like clippings and photographs. The artwork in the Disney ARL collection was used during production but it is still usable today to learn from, to draw inspiration, and to reuse!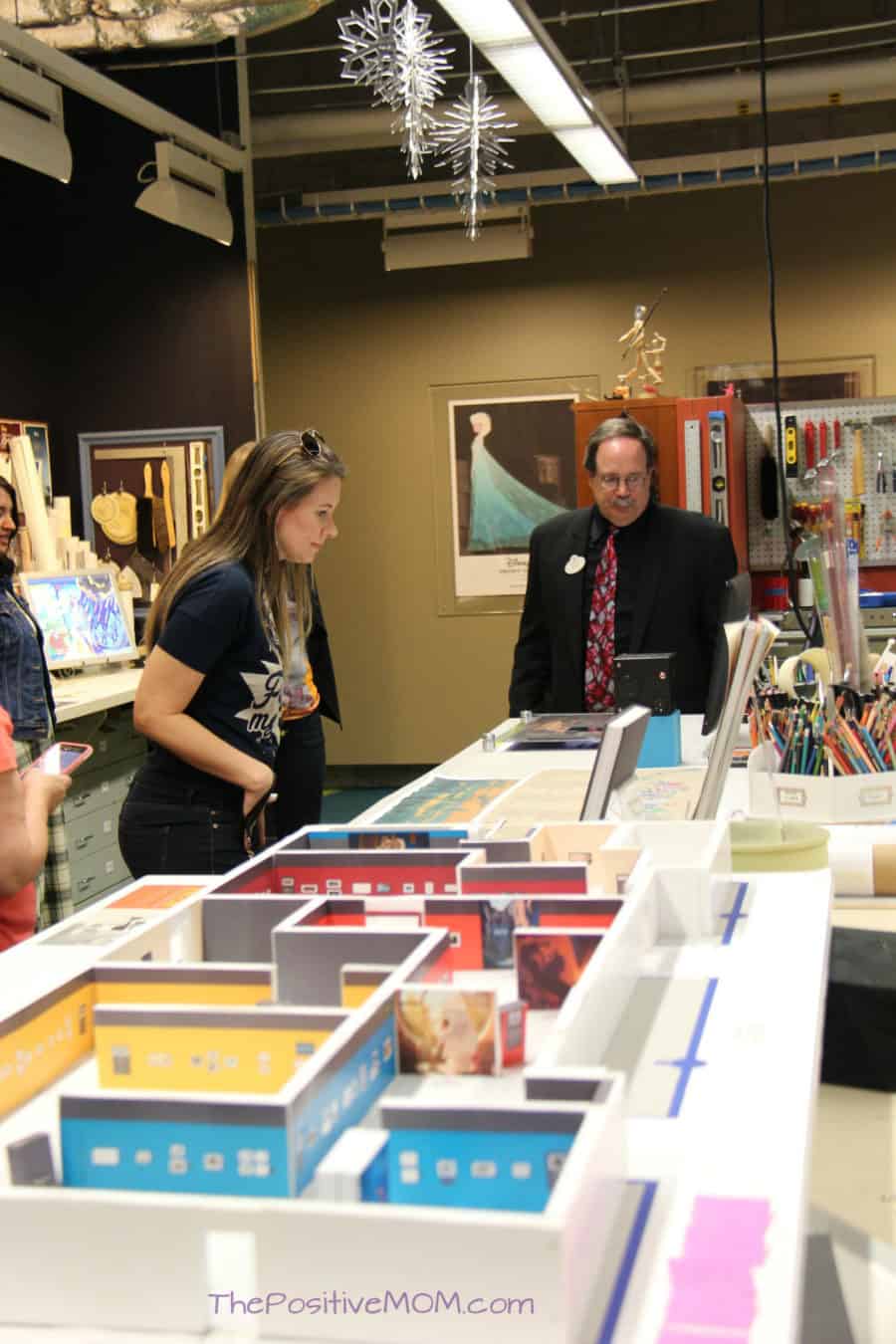 Our tour began with Mary Walsh, the managing director at the Disney Animation Research Library, giving us a warm welcome. She split our group into two so we could better navigate the space.
She told us the researchers pulled so much artwork from PETER PAN that she didn't think she had seen so many pieces from animation greats like Mark Davis and Frank Thomas, all at one time on the floor, just for us to enjoy. What an incredible privilege to tour this exclusive facility and get to see this special collection!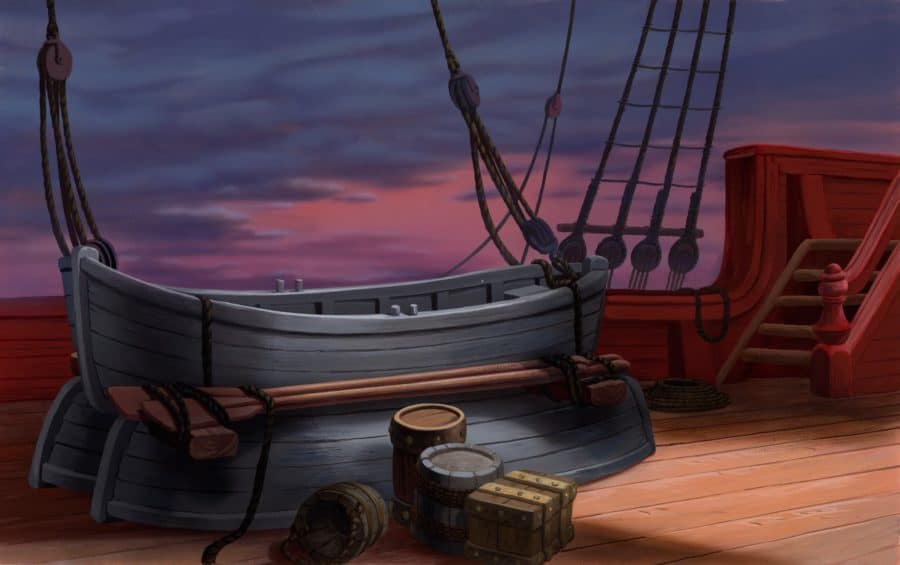 Imagine what it's like to be inches away from original pieces of artwork from the production of Peter Pan, which was released in 1953. It is said that Peter Pan is one of Walt Disney's favorites because he played the title role in high school.
Of course, when you're THAT CLOSE, you need to be really careful and not to lean over the artwork, especially if you have long jewelry.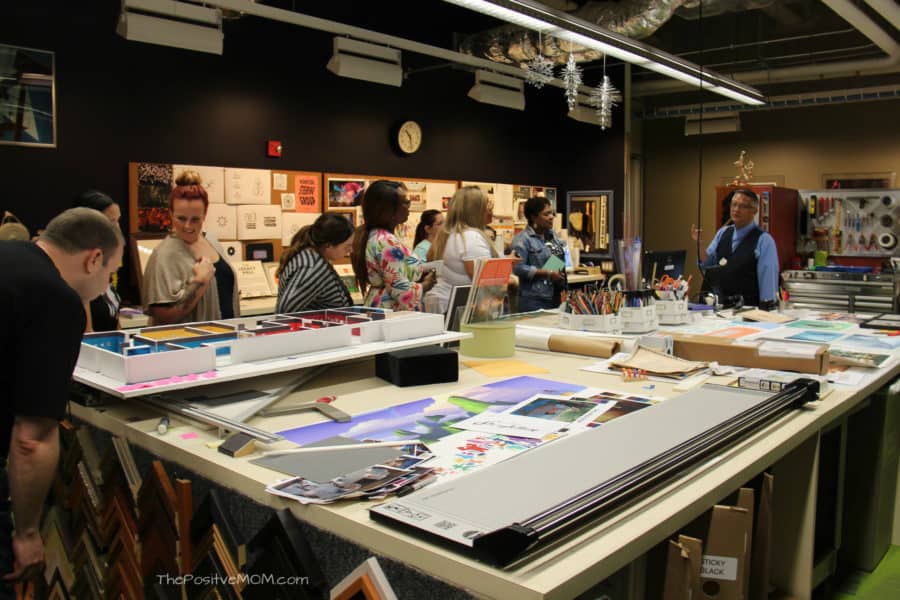 They selected a lot of different types of art for us to see, to reflect the different processes in making an animated feature: the story process, the animation process, the background painting, layouts, and concept art.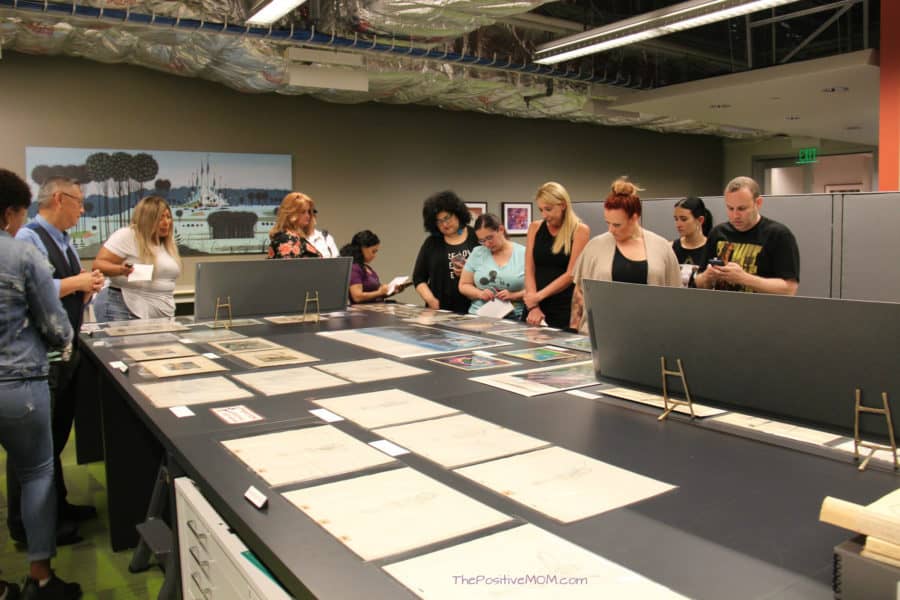 Along some of the artwork were model sheets laid on the table (pieces of artwork that would often be photographed and then printed on photo paper and given out to the crews of each individual character) for one of the bonus features of the Peter Pan BluRay with the voices with Catherine Beaumont and Mister Collins (the voice of Jonathan).

Once we saw the collection and learned about the process of cataloguing and met the responsible staff – all holding impressive degrees, credentials, and experience – we toured two vaults. Vaults are housed in climate-controlled rooms with advanced fire suppression systems, where all of the physical artwork is stored.
I saw original artwork and maquettes from Pinocchio, Frozen, Lilo and Stitch, Chicken Little, Brother Bear, Monsters Inc., The Emperor's New Groove, The Jungle Book, A Bug's Life, Wall.E, Tangled, Moana, Beauty and the Beast, The Lion King, The Night Before Christmas, Mulan, and much more!
There is advanced fire suppression system The temperature was so cold and I regretted leaving my jacket behind. It's always between 59° and 60° with a relative humidity of 46% and 50% and it is auto-estabilized (it resets itself to the safe and acceptable range) so the artwork can be preserved.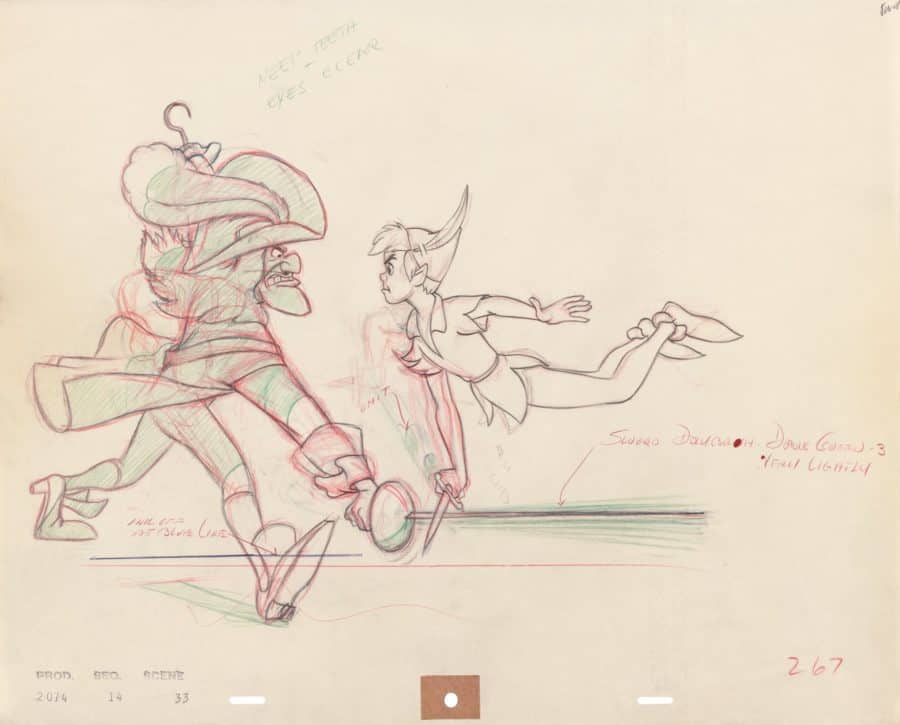 There are 11 vaults storing each available piece of artwork individually from every Disney animated feature that has been produced. The Disney Animation Research Library features the largest collection of animation art in the world! "Walt's Vault" is where artwork from films and shorts that were made during Walt Disney's lifetime lives.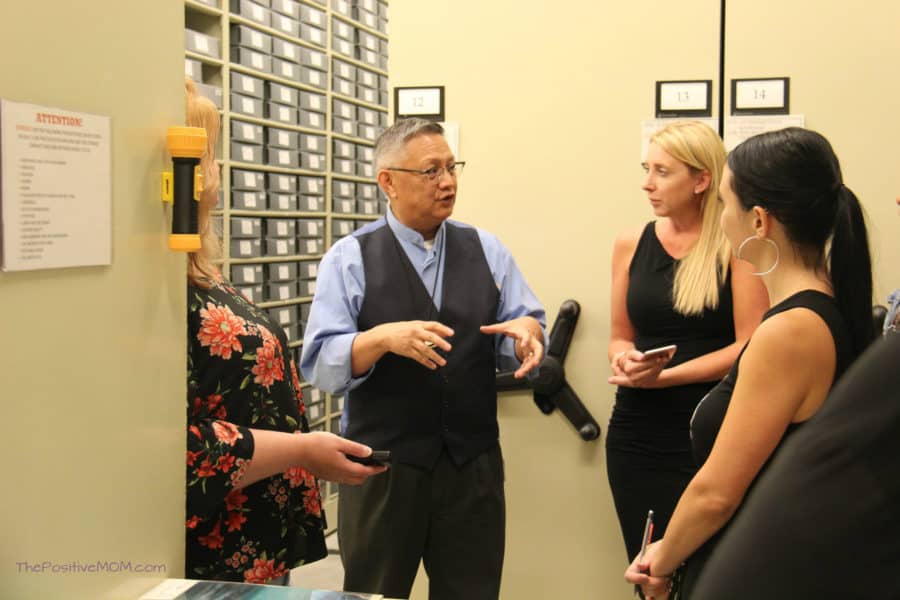 Each of the Disney Animation Research Library vault is organized by movie and in chronological order, so the artwork, sketches, and maquettes can be easily accessed when artists, imagineers, animators, and writers request a piece for research, inspiration, or even problem-solving.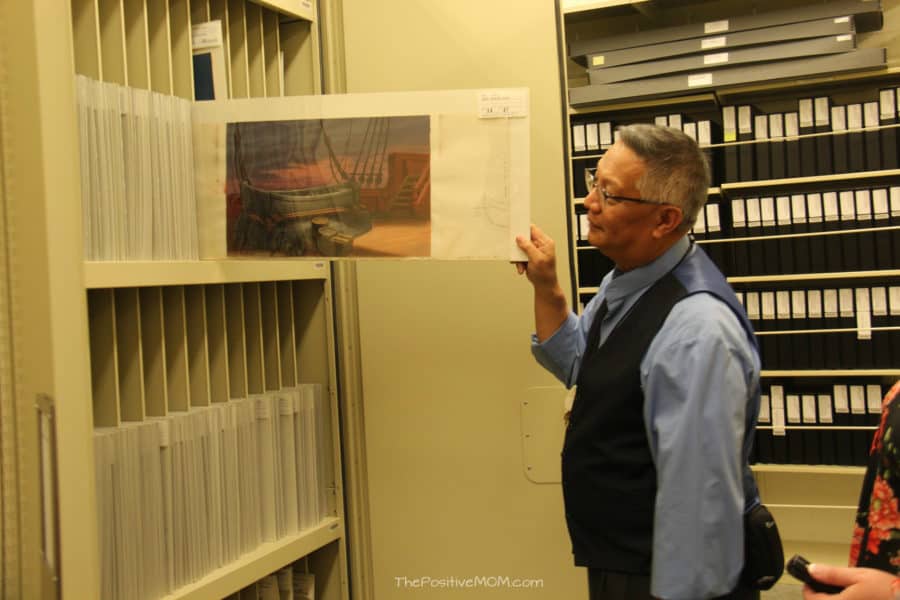 The ARL team is currently in the process of digitizing each piece of artwork in the collection. We saw the digitizing lab, where they photograph and scan these sensitive pieces of classic art with state-of-the-art equipment.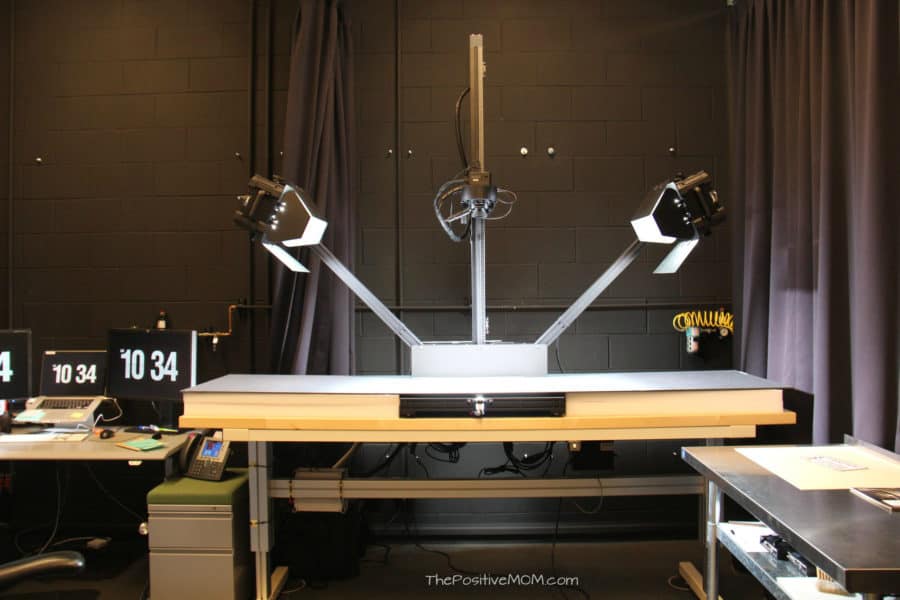 These experts carefully inspect each image and test the color, focus, and consistency. I was really excited to see an animated sequence of Hook and Peter Pan and it got me even more excited to see the BluRay version of the film!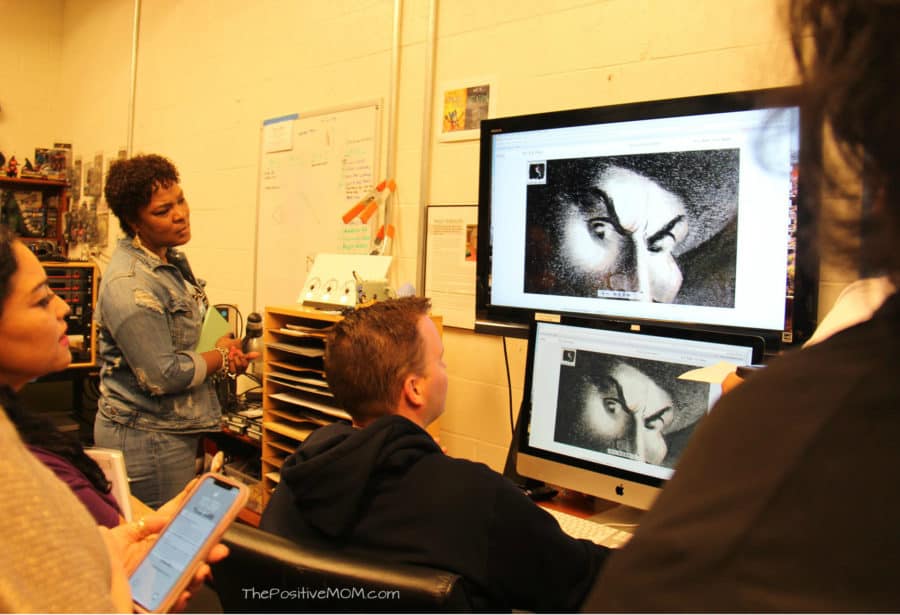 We learned about Disney's own image browser (GEMS), which enables researchers to view the digitized images if they are unable to visit the facility in person.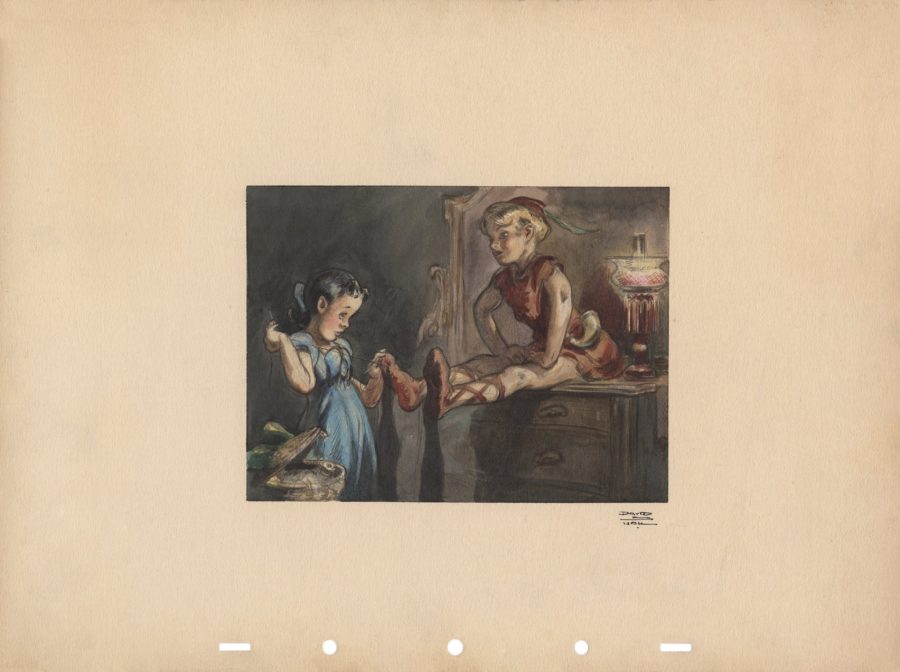 The Disney Research Library staff does very minimal restoration. Anything beyond very basic stabilizing and cleaning goes to a professional from the "rolodex" of expert professionals the ARL staff trusts to do the job.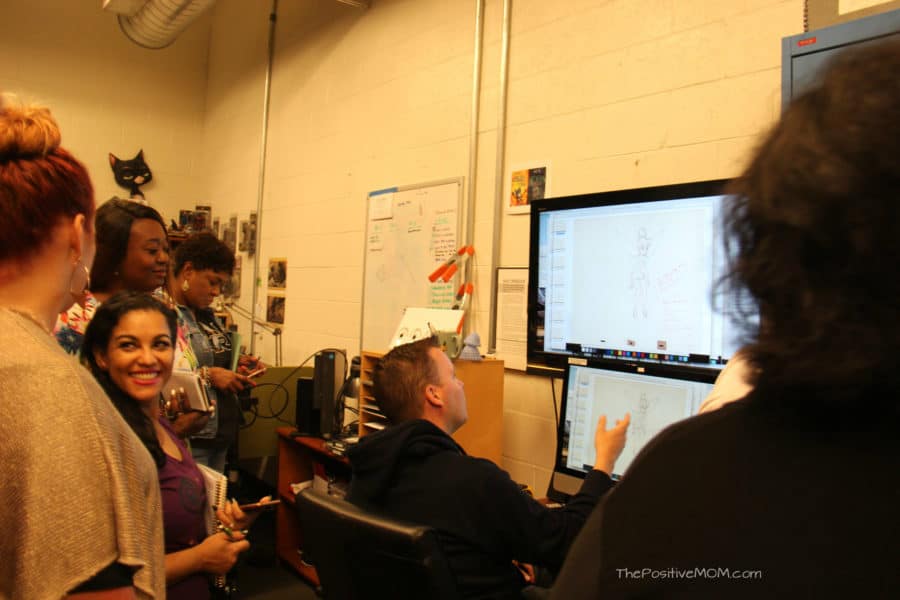 I am so grateful to Walt Disney Studios for the blessing of this unforgettable experience only available to people in the "Walt Disney Company Family," and for allowing me to share a little glimpse of this rich Disney history with you.
If you were to visit the Disney Animation Research Library, what would you like to see? Share your top 3 picks with us in the comment box below and make sure you are following Disney ARL on Facebook, Twitter, and Instagram. You can also follow the hashtag #DisneyAnimation for fun updates!
[ela]
All photos taken by Disney and used with permission.