My daughters and I feel so blessed that we were invited to screen the new Disney Junior sensation: EUREKA!
"Eureka!" is the story of a young talented girl inventor way ahead of her time who lives in Rocky Falls with her family and pets. In this show, our children learn that it's okay – and encouraged – to think differently.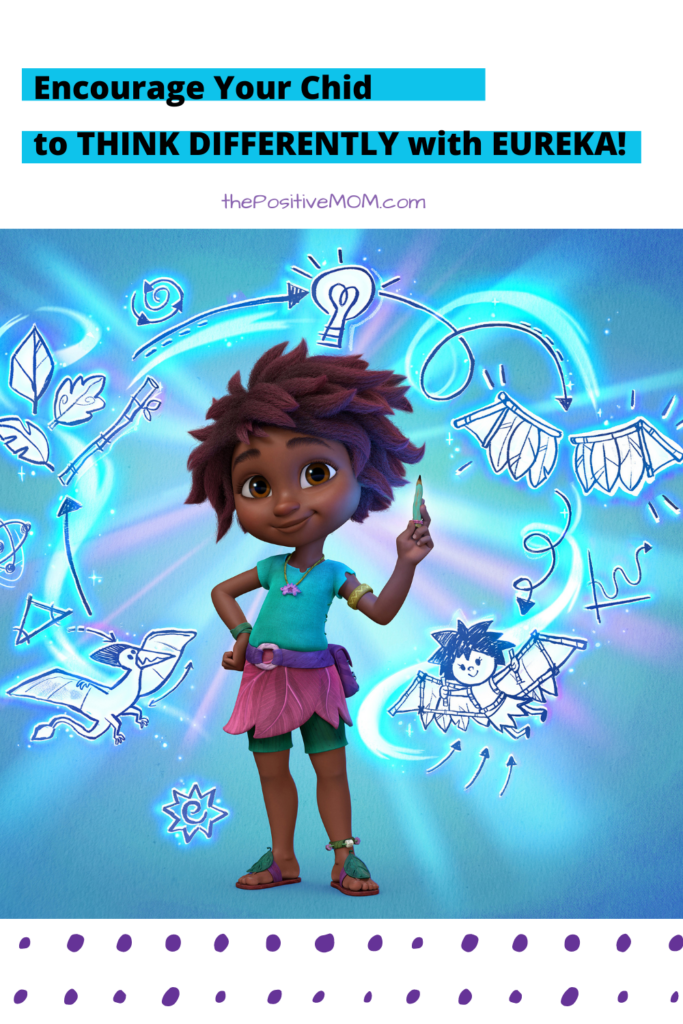 Eureka designs inventions and contraptions in the hopes of making the world a better place and moving her prehistoric community into a more modern era.
The plot is brilliant and there's inclusion, diversity, and representation!
With the help of her supportive parents, teacher, best friends—Pepper and Barry—and beloved pet mammoth Murphy, Eureka is learning to embrace that she is not ordinary … she's extraordinary. And that's the message our children need today!
Disney Junior's Eureka Trailer
Positive Lessons for the Whole Family
EUREKA! is filled with quotes and sayings that encourage the whole family to adopt a growth mindset.
It all starts with a great idea and if you can dream it, you can do it!
A problem is just a chance for a great idea to happen.
Every new invention leads to brand new adventures!
We can keep trying!
Doing something big and new is never easy.
The creative process can be long and wobbly, but sometimes you have to look at the problem differently!
Different can really make a difference.
Don't worry, I'm thinkering!
And more!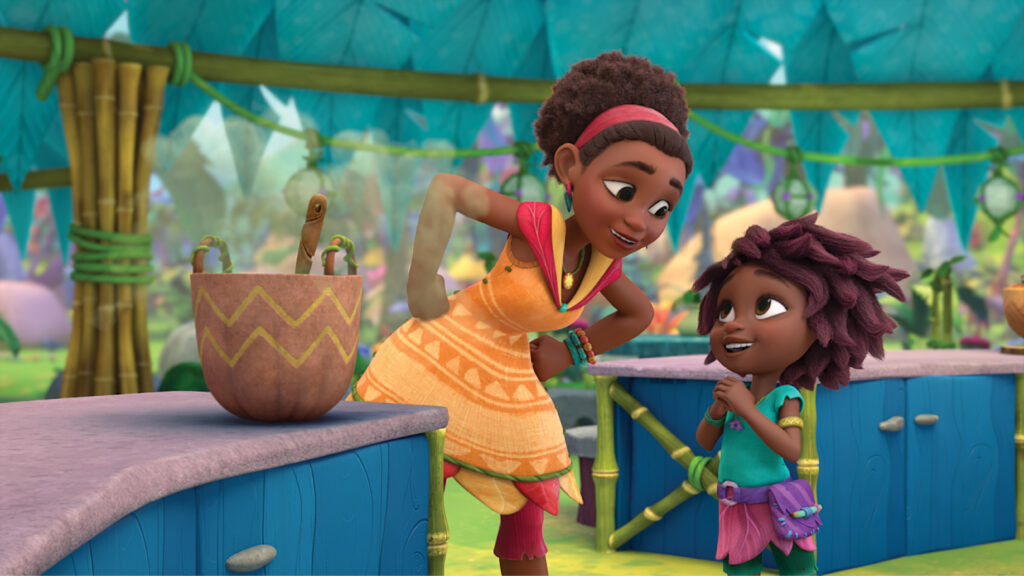 I love that my daughters are learning these positive lessons at a young age, all while having fun!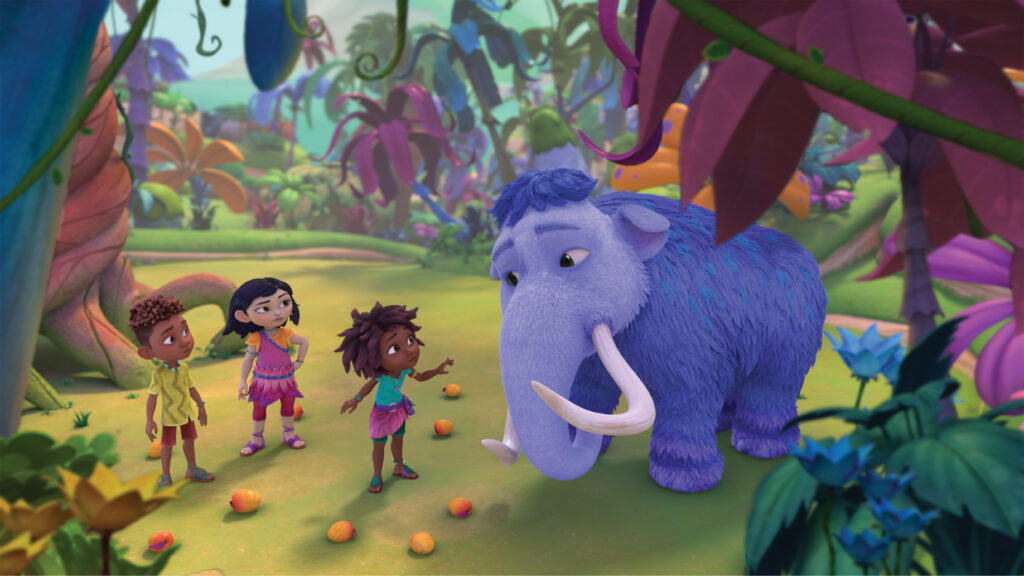 Think Differently Music Video
My daughters and I love that this animated series is music-filled. The songs are really catchy and all have positive messages, positive lessons, and positive storytelling embedded.
I have an EXCLUSIVE song for you to enjoy, courtesy of Disney Junior, and I'm sharing the lyrics, below too!
EUREKA! Think Differently Song Lyrics
So I want to wow someone with
Heart-popping innovation
And make something no one can believe
I can't think too small or tiny
I've got to think bright and shiny
It's gonna be so amazing
Think differently
Invent a real sight to see
Think differently
Attract friends magnetically!
Go on and make a scene
That has never been seen
Just imagine and think differently
My first was kind of ooo-blah
But this one will be super ooo-la
Better than I could ever dream
No reason to do the same old
This sign will be ten times more bold
I think everybody will agree
Think differently
Invent a real sight to see
Think differently
Attract friends magnetically!
Go on and make a scene
That has never been seen
Just imagine it
Just believe in it and think differently
What an amazing song, right? When we encourage our kids to think differently, they learn how to thrive in almost any situation.
Tune in on June 22, at 7:30 p.m. EDT/PDT on Disney Junior!
EUREKA! is about to become your children's new favorite show.
Eliana and Elydia had so much fun watching it, and I love that they are learning to be creative and to use out-of-the-box thinking as EUREKA does.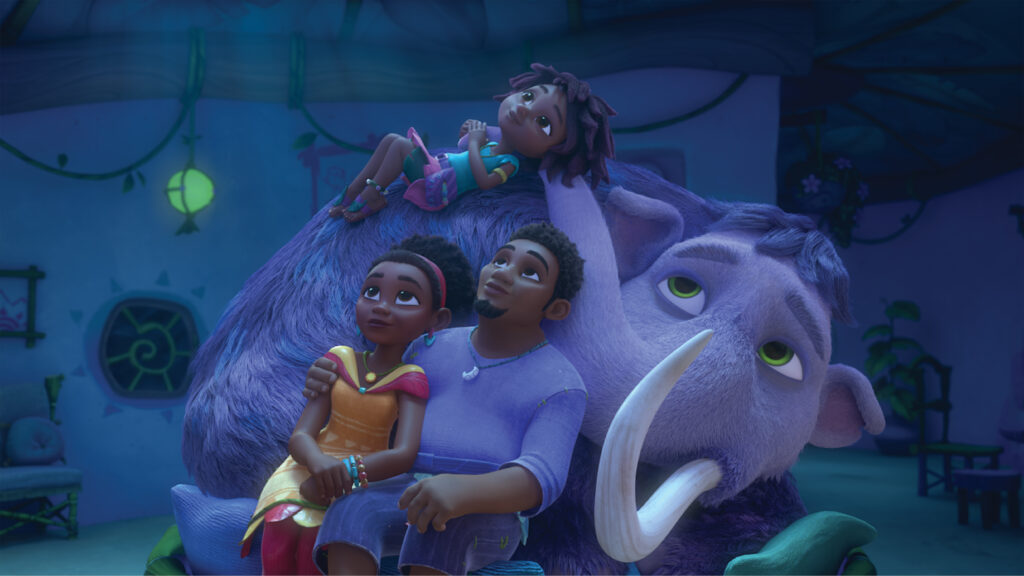 EUREKA! premieres on June 22 at 7:30 p.m. and your family does not want to miss it.
Voice Cast of EUREKA! on Disney Junior
The voice cast of EUREKA! includes:
Ruth Righi (Disney Channel's "Sydney to the Max") as the voice of Eureka
Renée Elise Goldsberry ("Hamilton") as Eureka's mom, Roxy
Lil Rel Howery ("Free Guy") as Eureka's dad, Rollo
Javier Muñoz ("Hamilton") as Eureka's teacher, Ohm.
EUREKA! Episodes on Disney Junior
My daughters and I watched the screeners of EUREKA! and loved these episodes:
EPISODE 101: TUSKS, TROUBLE AND ALL: Eureka and her friends, Pepper and Barry, free a woolly mammoth.
ABSOFLUTELY FABULOUS: Eureka tries to befriend a flute player in her class by inventing her a new flute.
EPISODE 102: EVERYBODY LAVA PIZZA: Eureka accidentally unleashes a steam geyser at her mom's restaurant, which leads to the invention of pizza.
PREHISTORIC CLASS PETS: Pepper's pet Dipply follows her to school one day, inspiring other pets to do the same.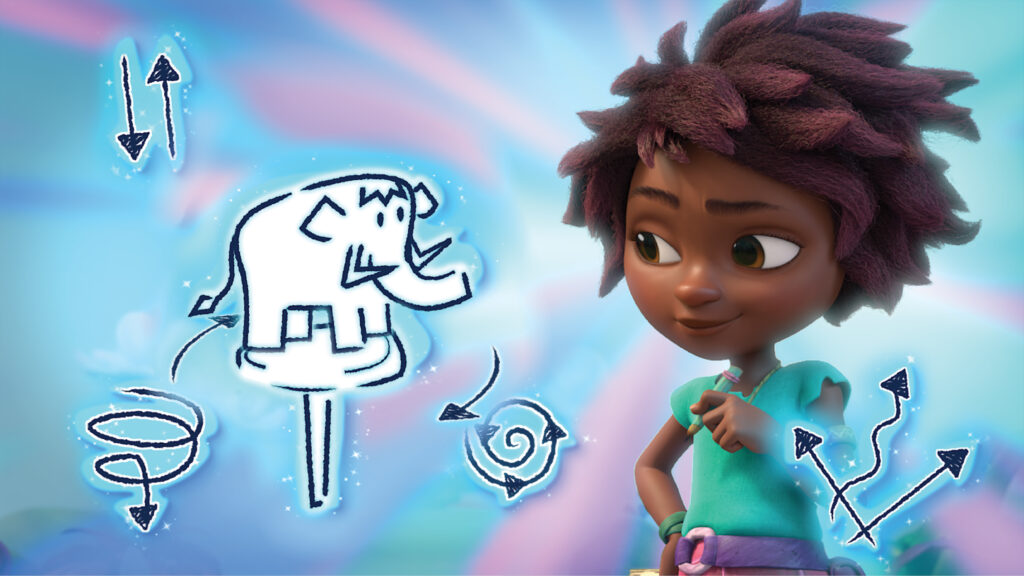 Remember that Eureka! premieres Wednesday, June 22, at 7:30 p.m. EDT/PDT on Disney Junior. An initial batch of episodes will also premiere the same day on on-demand platforms and streaming on Disney+.
So excited to watch together with you!
To follow along please use hashtags #DisneyJuniorEureka #DisneyEureka and #DisneyJunior.


My mission is to help moms find peace, break cycles, and feel whole so they can be present, peaceful, and positive moms. To receive a gift that can get you started on that journey click HERE.