It's my firstborn's 15th birthday! I started the day by telling her "I love you." I joked around that "when you're 15 and someone tells you they love you, you gotta believe them!" There's nothing like a Taylor Swift song to make a young girl smile.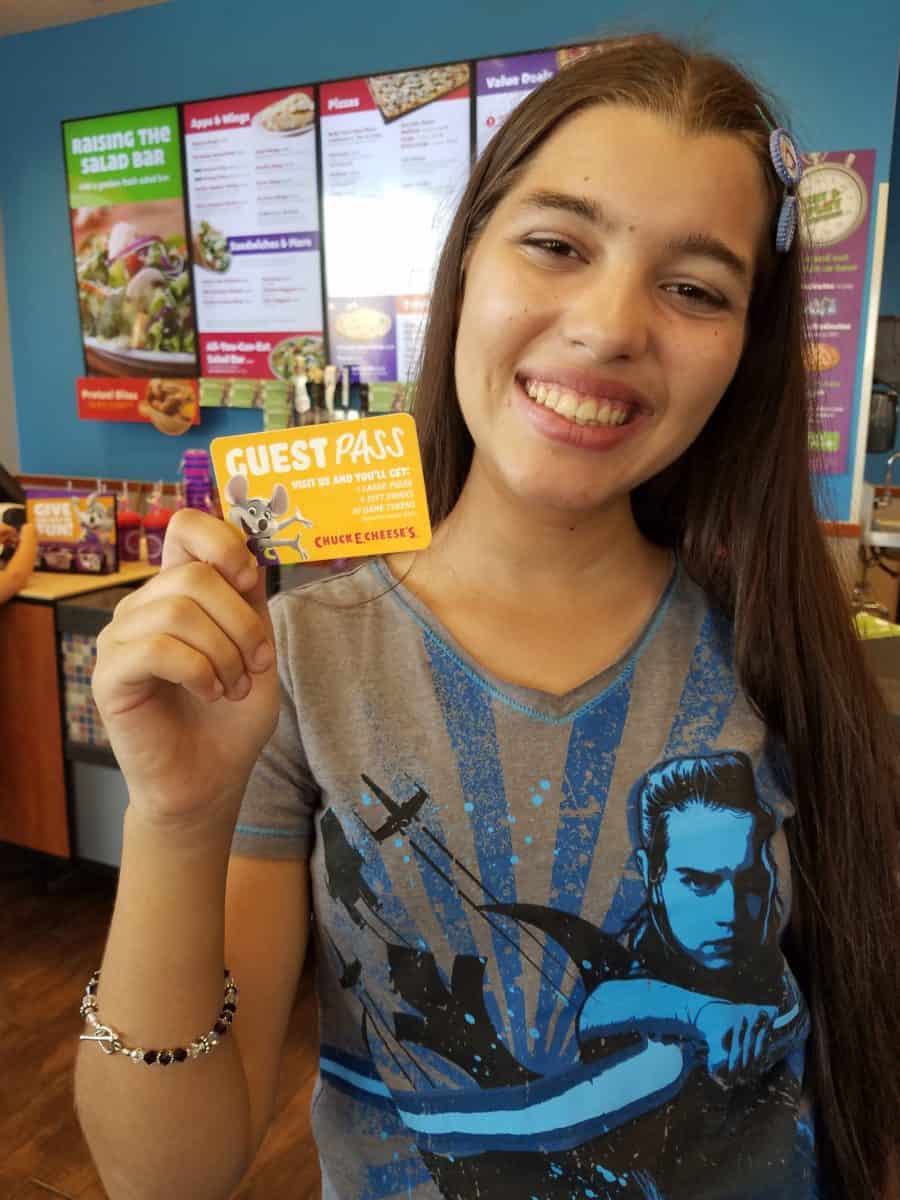 Then we headed out bright and early to a special Quinceañera photoshoot at a beautiful park. It was one of those whimsical moments you'll never forget: to see your little girl wearing a princess dress, gracefully turning into a beautiful young woman. She is truly beautiful and I am so proud of her.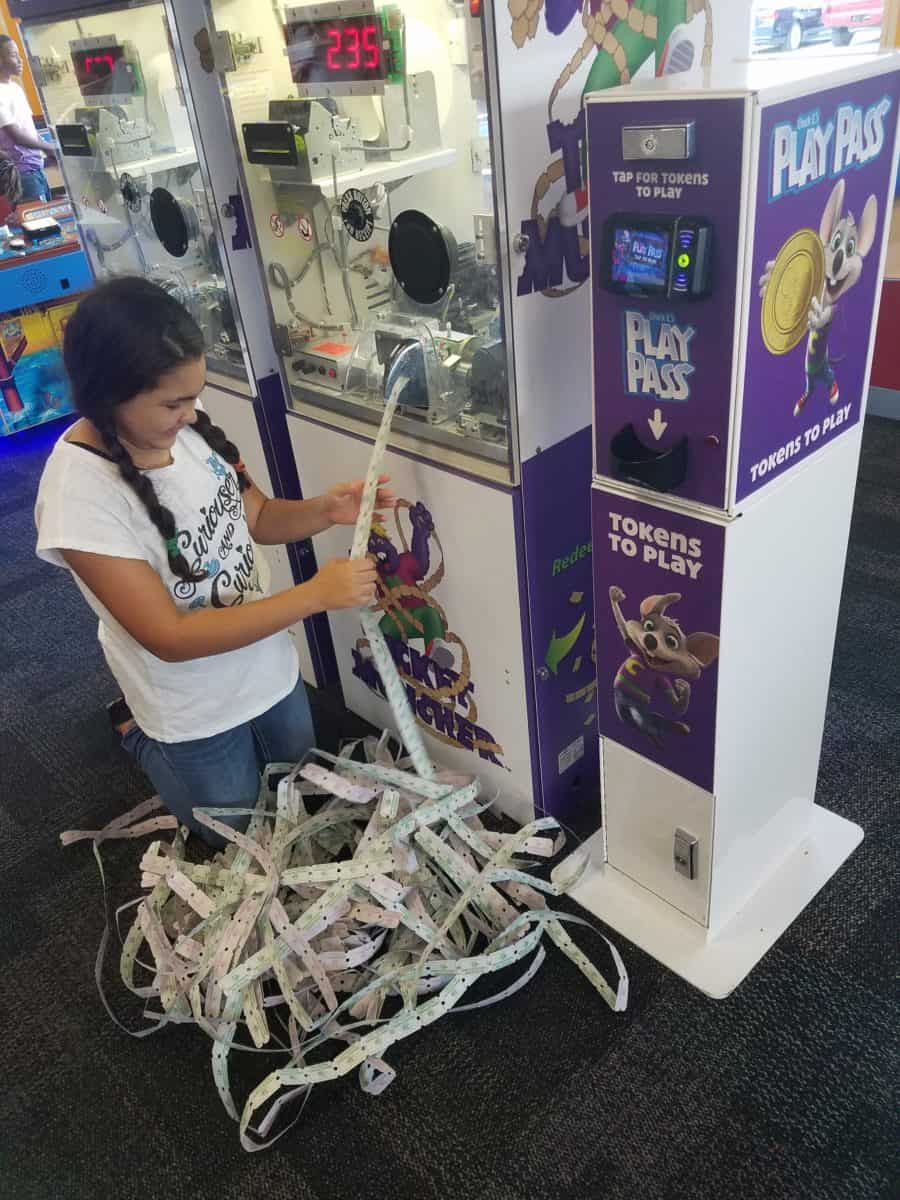 After an eventful day, we were starving! We headed out to our local Chuck E. Cheese's to eat and play. There's nothing like food and fun for the whole family, and since I am headed out to speak at Sponsorship Bootcamp in Florida this weekend, so the last thing I wanted to do was cook – or clean up!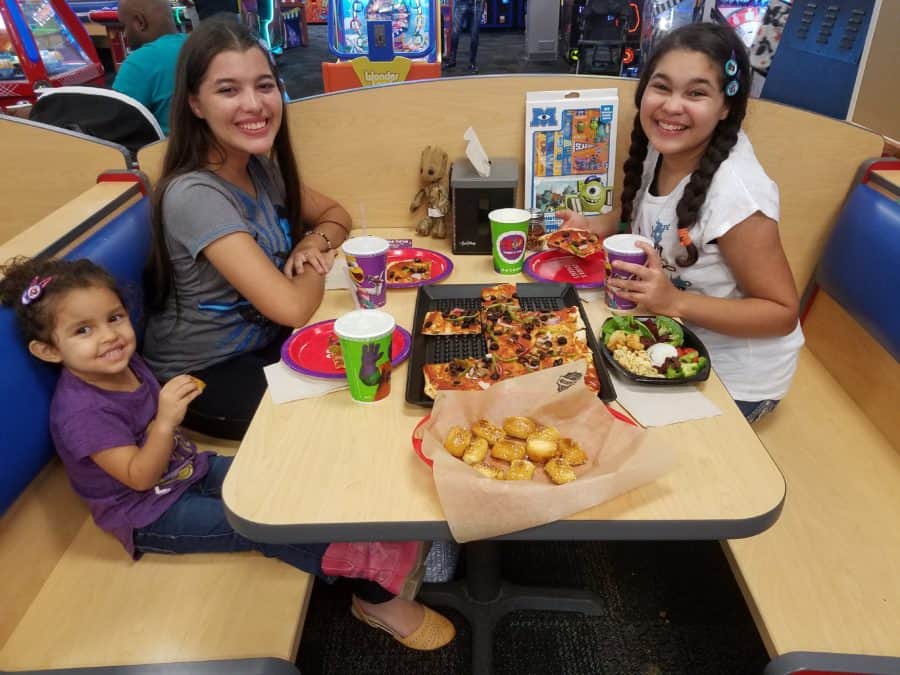 One of the things I love about Chuck E. Cheese's is that they believe parents shouldn't have to sacrifice when it comes to taking their kids out for dinner. Chuck E. Cheese's continues to refresh their new menu to please parent's taste buds by offering innovative specialty pizza flavors and other menu options that range far beyond pizza.
As a vegan family, we love that Chuck E. Cheese's has strong food credentials – from the fresh and delicious pizza options – including specialty flavors – to the endless salad bar, dessert and snack options. As a part of a major menu revamp two years ago, Chuck E. Cheese's launched new and exciting parent-friendly menu items – including gluten-free and thin & crispy pizza crust. Yum.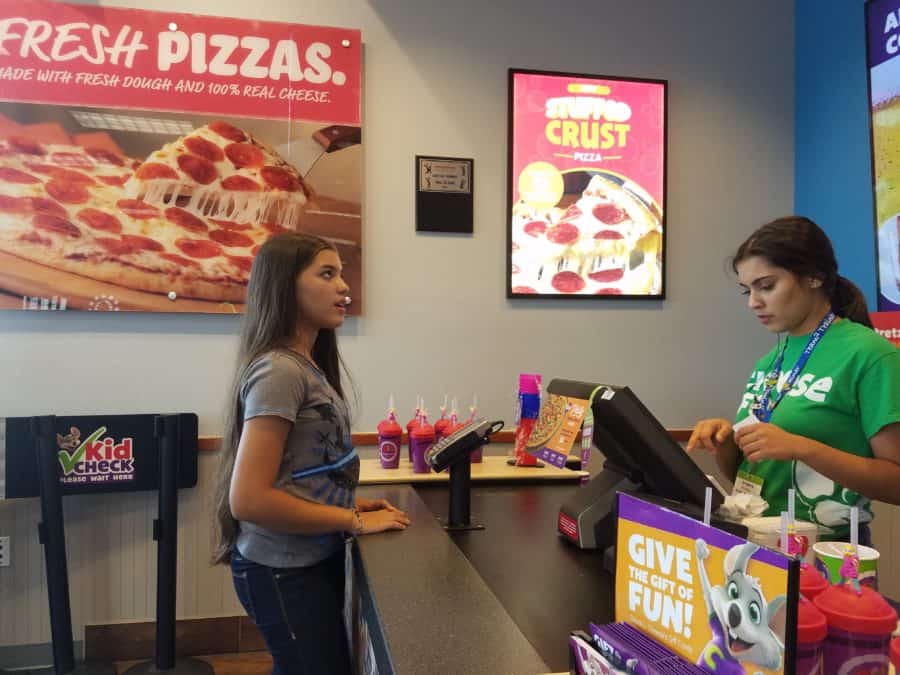 Chuck E. Cheese's also has new food offerings for my non vegan friends. As Chuck E. Cheese's continues to innovate, they've added specialty pizza flavors including fan favorite Cali Alfredo (includes spinach, creamy alfredo sauce, sausage, mushrooms and chicken), BBQ Chicken (includes BBQ sauce, chicken, red onions and green peppers), and classic Pepperoni. We ordered the Veggie pizza, thin crust, no cheese, with extra sauce!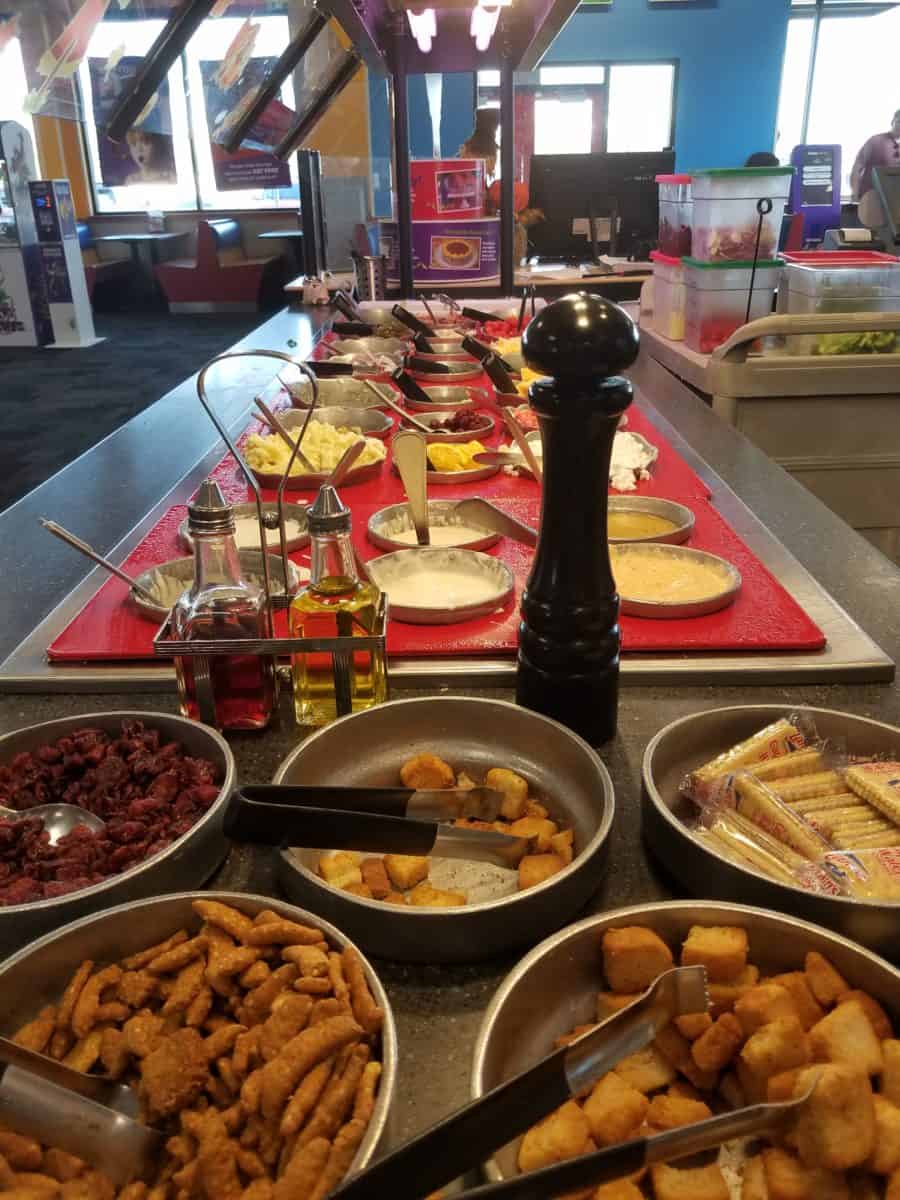 In addition to pizza, Chuck E. Cheese's also offers other food items such as wraps, cheesy bread, pretzel bites and an endless salad bar and more. New dessert offerings include Cinnamon Dessert Pizza, Churros and a giant warm, chocolate chip cookie.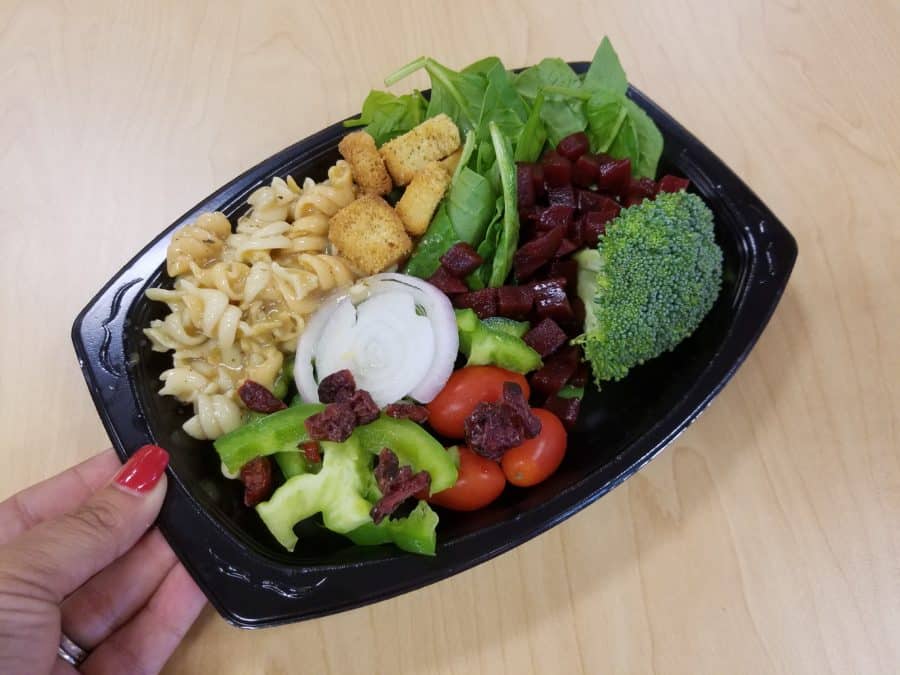 We really enjoyed the pretzel bites and the salad. We brought some food back for Taylor Bare and he approved!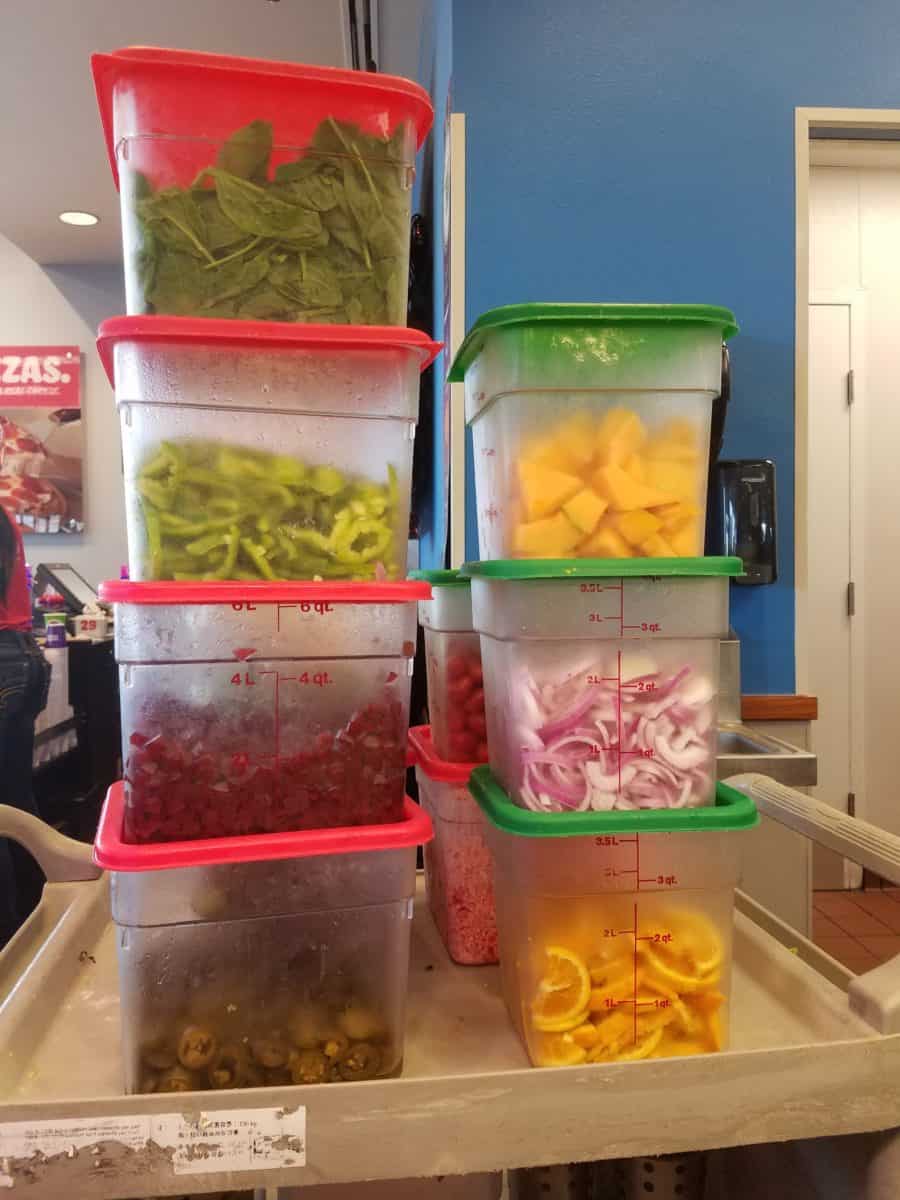 I had to take some pictures of the veggies, because they were so fresh and colorful, and I had to come home and tell you about it because I am excited that you and your family can enjoy your favorite handmade pizzas, fresh salads and delicious cinnamon dessert pizza at the All-You-Can-Eat Buffet, available Monday through Friday from 11 a.m. – 2p.m. starting on September 5 at participating locations. Isn't that cool?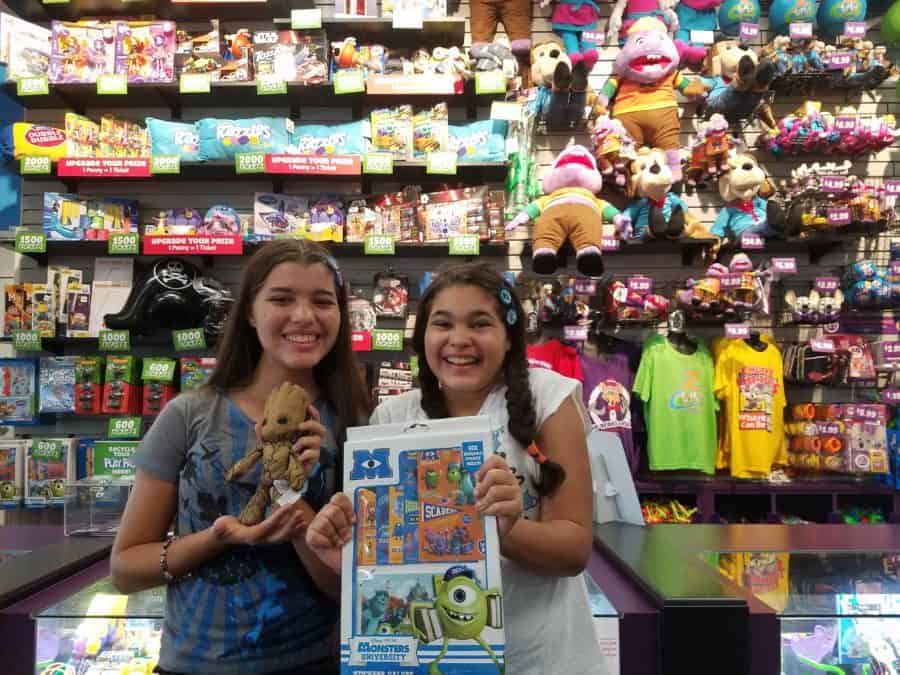 My daughters enjoyed the fun games at Chuck E. Cheese's. They were excited about their Disney inspired finds. Elisha found a Baby Groot doll, and Elyssa found some Monsters, Inc. stickers. Don't you love their smiles?
After Chuck E. Cheese's, they went to their weekly youth activity at the Church. On the way there, we chatted about our Chuck E. Cheese traditions. Elisha was impressed to know that in a recent nationwide blind taste test, more than 60 percent of people expressed a preference chose Chuck E. Cheese's Thin & Crispy pepperoni pizza over Pizza Hut's® Thin and Crispy pepperoni pizza. We've never had Pizza Hut before, but it is a big deal.
As I waited for Elisha and Elyssa with Eliana in the car, it was sweet to reflect on this special day. I thought about the first time I took the girls to Chuck E. Cheese's in Fort Lauderdale, Florida. I had just become a single mom and I was going through one of the most uncertain times of my life as a mom, yet we found comfort with Chuck E. and friends. I had decided to not let the circumstances bring me down and to embrace every ounce of happiness and hope I could.
My eyes were teary and my heart was full. So many years have passed… we've come such a long way. As Elyssa turns 14 next week, it is truly a blessing to see that our life has come full circle. I will forever treasure the memories we've made at Chuck E. Cheeses, and, with a new little one who's full of energy and joy, I plan to make so many more!
Which menu item are you most excited about at Chuck E. Cheese's? Share your favorites on the comment area below. I encourage you to rediscover Chuck E. Cheese's and the new menu next time they're looking for a fun dining experience the entire family can enjoy. Also be sure to visit Chuck E. Cheese's website and follow Chuck E. Cheese's on Facebook, Twitter, and Instagram!
[ela]