My daughters and I watched Four Kids and It and I can agree that it is a magical adventure for the entire family. Four Kids and It is based on the bestselling book Four Children and It by Jacqueline Wilson.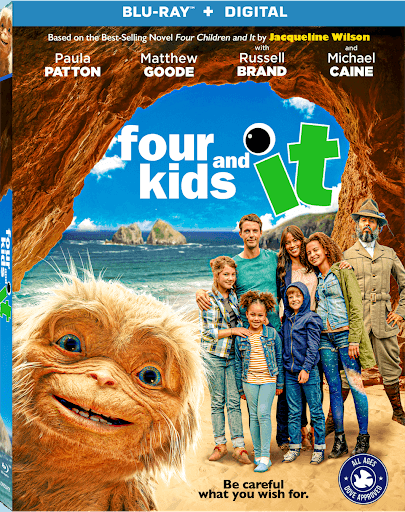 Four Kids and It is an enchanting Star-Studded film, which features the Voice of Academy Award® Winner Michael Caine.
Because Four Kids and It arrives on Demand today, June 30th, I have partnered with Lionsgate to give 5 of my readers each a FREE Digital Code.
I'm so excited to host a giveaway of Four Kids and It because it is a heartwarming story about a newly blended family getting to know one another amidst extraordinary and magical circumstances.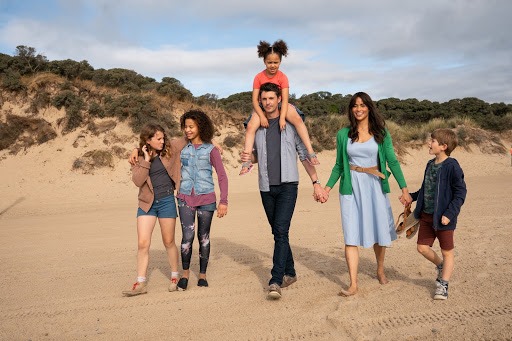 Four Kids and It is a charming and whimsical story featuring a star-studded cast including Paula Patton (2 Guns, Mission Impossible: Ghost Protocol) and Matthew Goode (TV's "Downton Abbey" and "The Crown"), with Russell Brand (TV's "Ballers," Forgetting Sarah Marshall) and the voice of Academy Award® winner Michael Caine (1999, Best Supporting Actor, The Cider House Rules; The Dark Knight franchise, The Prestige). Based on iconic children's author Jaqueline Wilson's Four Children and It, the story is a modern twist based on E. Nesbit's 1902 classic Five Children and It, and also stars Teddie Malleson-Allen, Ashley Aufderheide, Billy Jenkins, and Ellie-Mae Siame. The film adaptation is directed by Andy De Emmony (TV's "The Nest" and "Spitting Image") and written by Simon Lewis.
On a seaside holiday, four kids from a blended family visit the beach, where they discover a floppy-eared creature that grants their wishes. But there's a catch: the kids' adventures in rock-climbing, pop stardom, and flying end promptly at sunset — leaving them in danger each time.
Can they learn to control the magic before something dreadful happens? You'll find out!
On June 30th, Four Kids and It will be available on Digital, Blu-ray, DVD, and On Demand, including major digital platforms including iTunes, Amazon Prime, Vudu, and others.
Four Kids and It is a family fantasy film, rated PG for thematic elements, some rude/suggestive comments, fantasy violence and language.
The run time of Four Kids and It is 110 Minutes, which is wonderful for small children.
Four Kids and It Activities for Kids
Since we all love fun and educational activities for our kids, you can download a coloring page, a memory game, and a scavenger hunt, all inspired by this adorable film.
Four Kids and It Coloring Page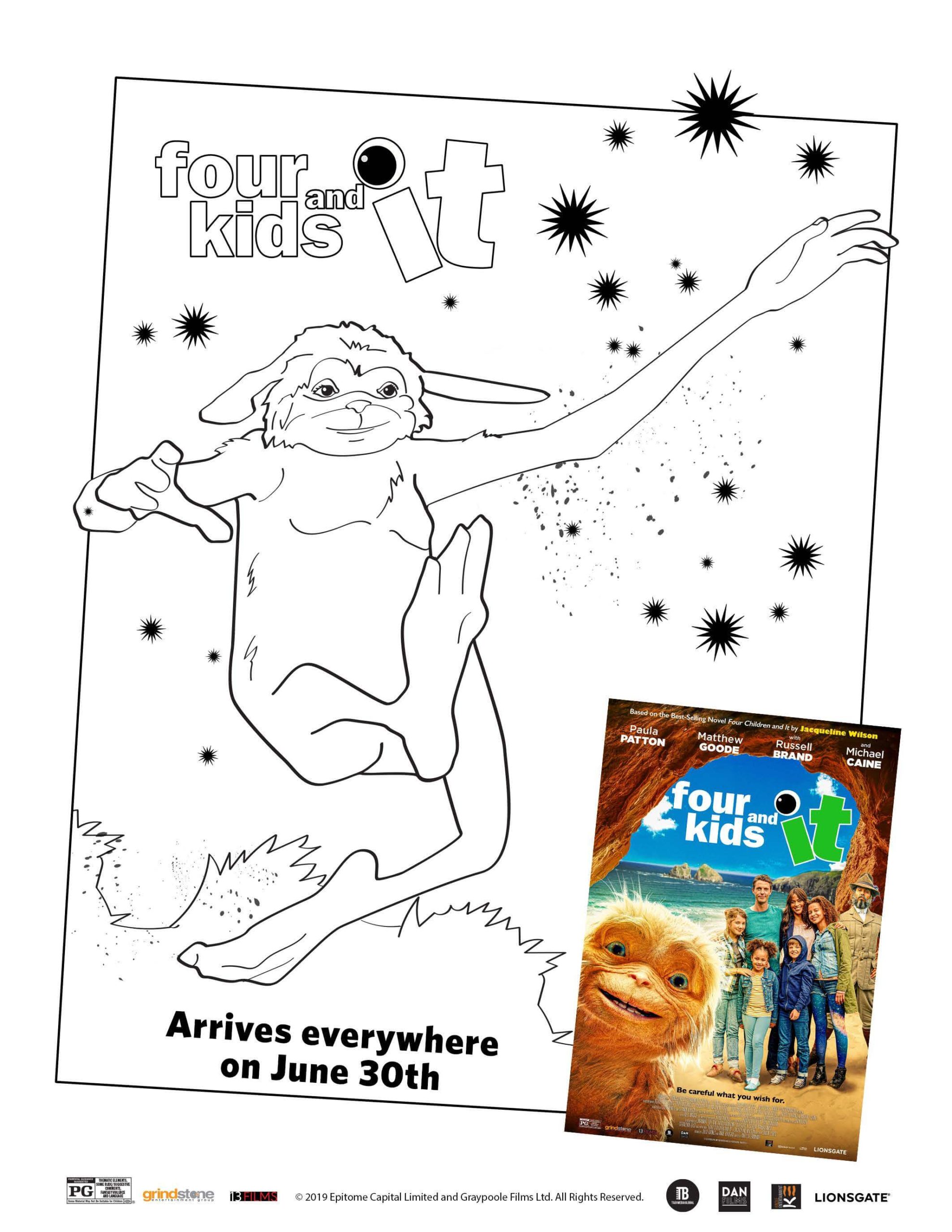 Play the magical Four Kids and It Memory Game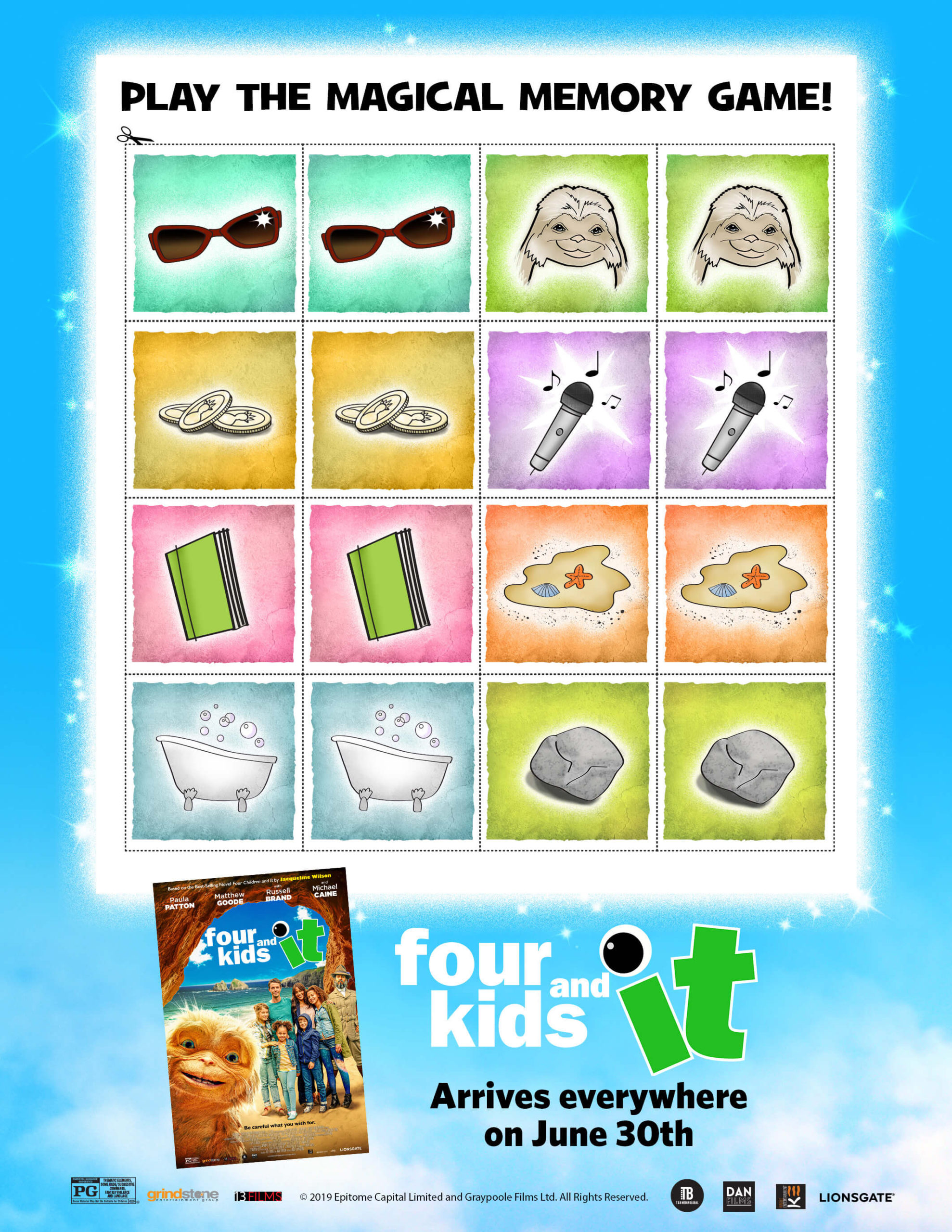 Complete the Four Kids and It Magical Scavenger Hunt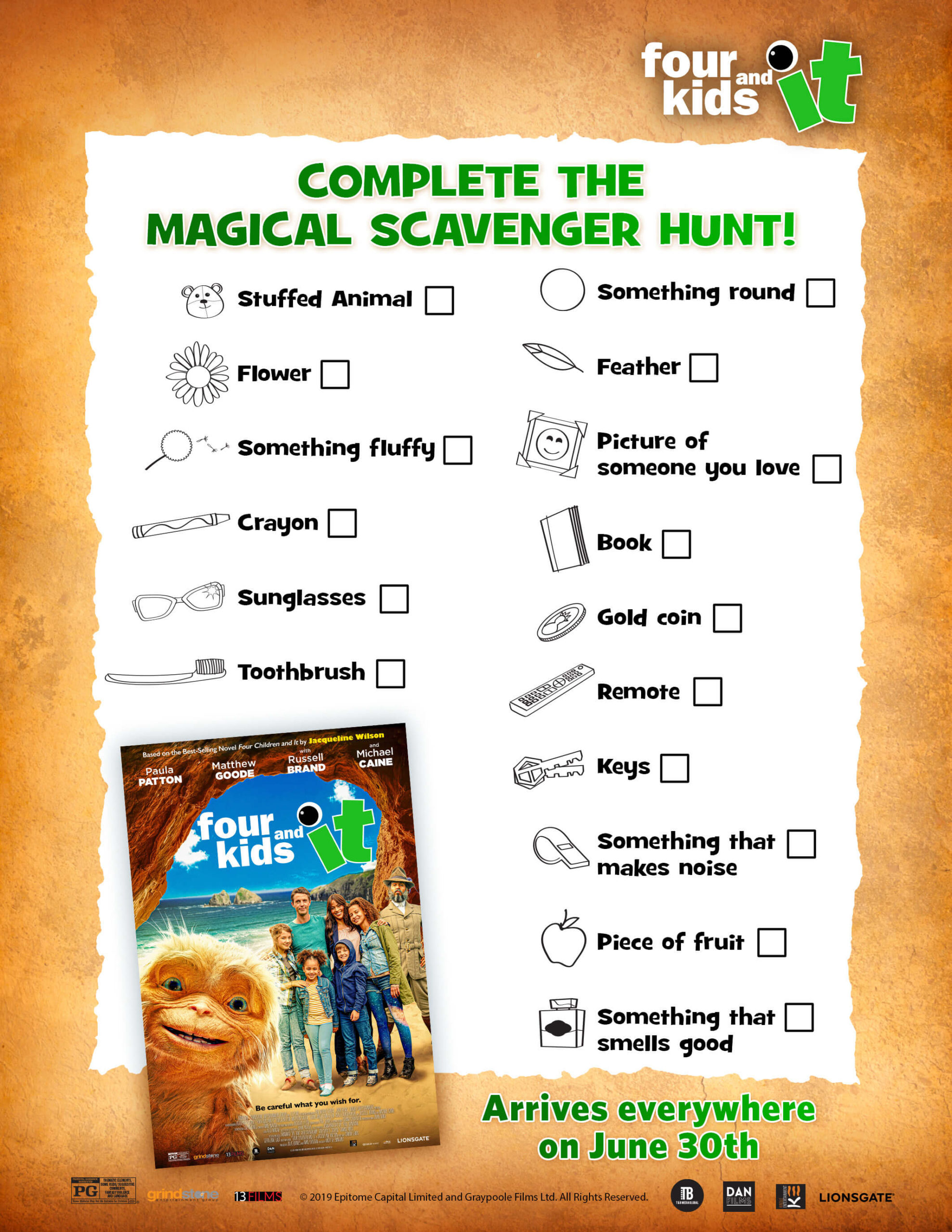 Four Kids and It Giveaway
Enter here to win one of 5 codes of Four Kids and It.
a Rafflecopter giveaway
I'm excited for you to see this film with your family, for some magical fun and positive perspectives in topics that we don't often see portrayed on the big screen!
I hope you win!!!