I was 11 years old when I menstruated for the first time. I had been anxiously waiting for that glorious day in which you embark on the journey to womanhood.
All the household rules were asphyxiating and anything that meant growing up and gaining independence was really exciting to me.
Even though my idea of a fun sport was (and still is) chess – especially since I was a champion! – I enrolled in softball practice just to spend time with my dad at the stadium on Saturdays.
I barely saw him anymore after the divorce and I really missed him, so watching him play after my games were quite special for me.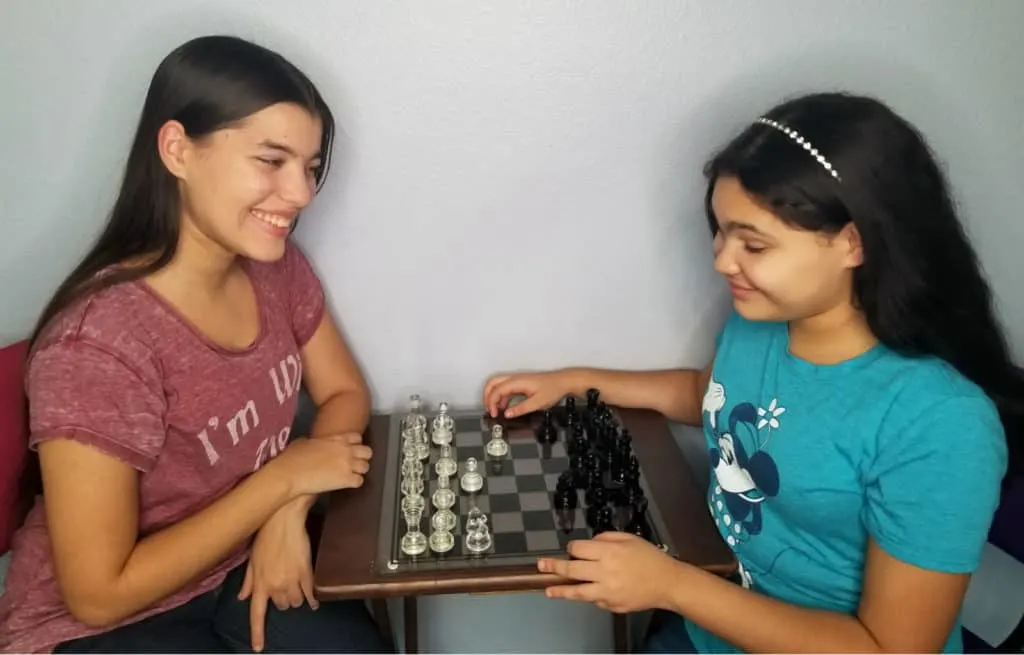 I almost didn't go to the bathroom that day because I didn't want to miss a thing, but a little cramp in my lower abdomen told me this was different.
After finding red spots on my panties when I went to the bathroom, I was really happy I had finally had la menstruación. All my cousins did!
I ran to my dad and told him what had happened. He excused himself and we rode his tiny motorcycle to the colmado (small convenience store) where he had "open credit" to get my first pack of menstrual products.
I was so relieved that I could share this experience with my dad. I didn't have the best relationship with my mother and I always wanted it to be special.
Unfortunately, menstrual products are not a priority when you grow up in poverty, and I soon found out the ugly side of what they call "that time of the month."
I could deal with the pain of my menstrual cramps, headaches, back pain, tiredness, and even chills on my aching body, but the embarrassment, the humiliation, and the anxiety of not wearing period protection were mentally agonizing.
I knew that education was the only possible way out of the slum, yet I understood why many girls didn't go to school. We would choose an old rag (even older than the donated hand-me-downs we wore), break it up into pieces, fold it, and turn it into a makeshift pad.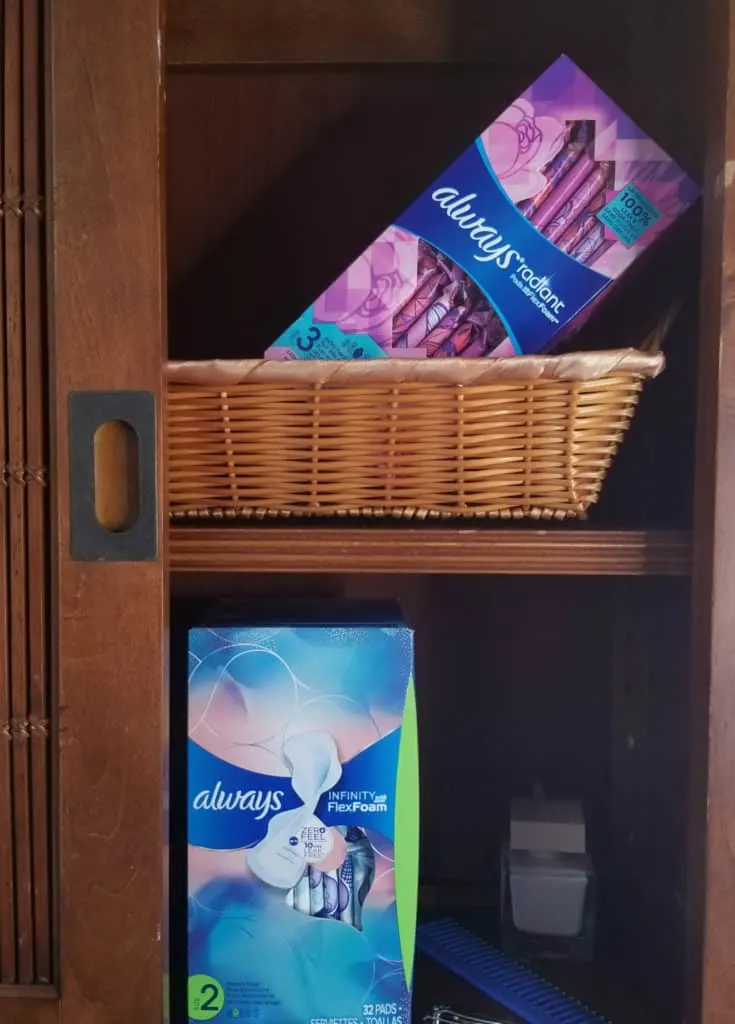 But going through an entire school day without changing your pad is not a great idea, especially if your flow is heavy (of course, bacteria can build up no matter what the flow looks like). Changing your menstrual products often is good hygiene and it prevents unpleasant odors and accidental leaks.
Well, imagine when you don't have pads to wear. Your makeshift pad is not sanitary, not reliable, and unable to absorb much.
And even though I know there's still a stigma in carrying menstrual products around – even for adult women- imagine having to carry a wet rag around, after attempting to wash it in the girls' bathroom.
The school bathrooms did not have toilet paper I could use and I needed my rag for reuse.
I was called names.
I was laughed at.
I was ridiculed.
Some days I swore I'd never show my face at school again, but somehow I mustered the courage to go back and to even take extracurricular typing and English classes later on.
Last night, my daughters and I watched the new Always Live #LikeAGirl video and we were all broken-hearted.
Maybe you'll be as shocked as my daughters to know that Period Poverty is a real problem and that lack of access to menstrual products is impacting girls right here in the USA.
Nearly 1 in 5 girls have missed school because they can't afford period protection. Many girls miss out on activities they love, activities that help these teen girls build confidence and skills.
I cried so much watching the video because I can relate to the Period Poverty frustration. I'm proud to support this program because I know for a fact that missing out on school and activities goes beyond a girl's educational opportunities and possibilities – it can affect her whole life. I love seeing what Always and Walmart are doing to help.
The side effects can be devastating especially since research shows that a girls' confidence plummets at puberty, and having to miss activities because of lack of access to period products only makes this drop in confidence worse.
And high school is even harder these days!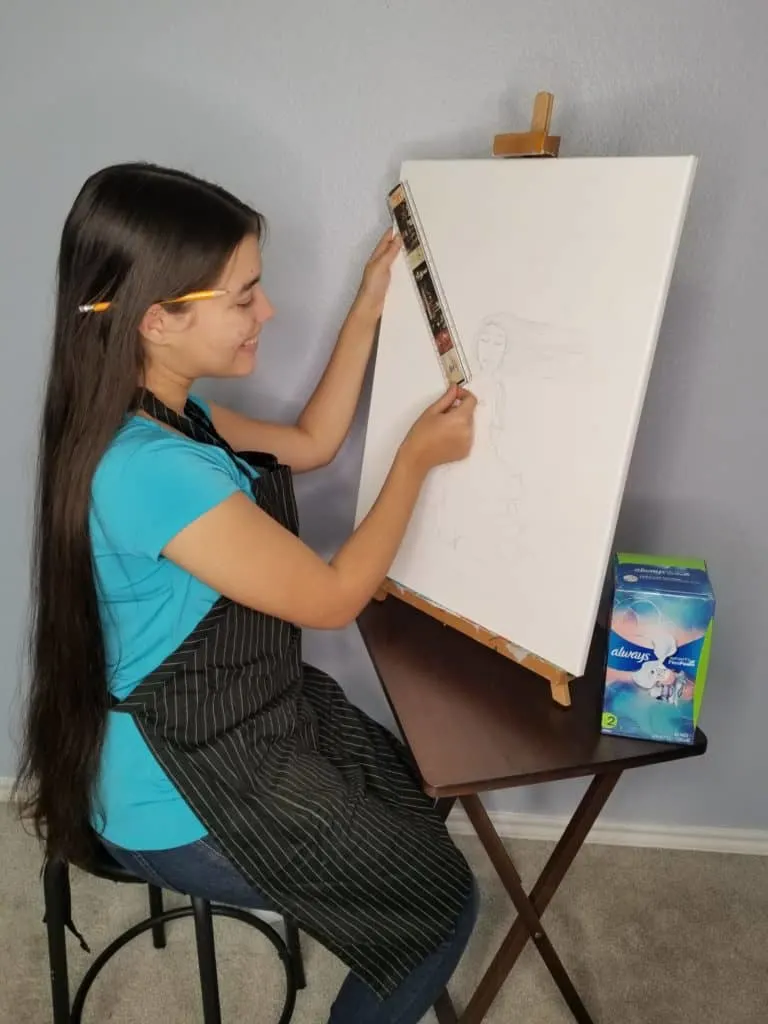 As a mom of two teen girls, I have put in extra effort to make sure my daughters have a positive experience around their menstruación. We chatted about what it means to have a period for years, and when it finally came, we celebrated this milestone together.
Each time, we called our closest family members to announce the big event. Each one congratulated the little lady in her new journey and spoke words of support and encouragement. I am looking forward to making Eliana's first menstrual experience equally special.
I think one of the best-kept secrets of being a mom raising teen girls is how you can foster a deeper connection with them when they get their period. It's a time when girls have so many questions and those are ones you can actually answer!
You can shop for pads together and make it fun – yes, you heard that right!- helping her decide which pad is ideal for her flow. You can also teach her the basic tricks: how to track her cycle and how often to change her pad to keep it from soaking or having an odor.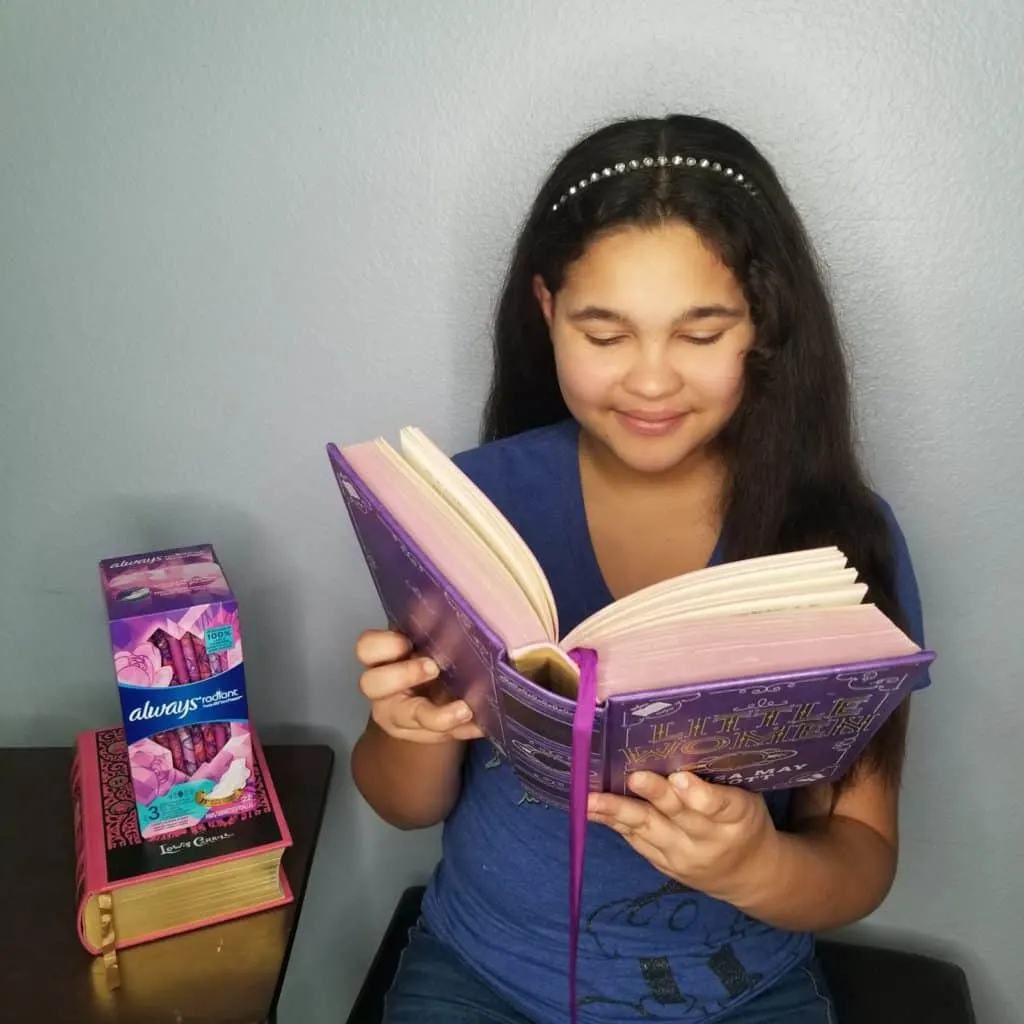 Over the last few years, my daughters and I have bonded over our menstrual cycles as we comfort each other in times of cramps and remind one another what a blessing it is to be a woman and to be equipped with all we need during this time.
Sure, everyone has had the occasional surprise and has needed to run to the closest bathroom stall, unroll toilet paper, and wrap around and around underwear until it's the shape of a self-made pad.
This uncomfortable solution is temporary for many of us, yet it is the only solution for many girls around the U.S., which is why the #EndPeriodPoverty movement is so important to me and my daughters.
I know there is no way to feel confident when you lack the most basic protection. The Always Live #LikeAGirl video was a great reminder to my daughters that wearing a pad is, unfortunately, a privilege, and something to be grateful for, rather than to be embarrassed or annoyed about.
I am passionate about helping moms know that this process is as beautiful as it is natural. We must redefine "that time of the month," speak about our period openly and help our girls stay confident during their monthly cycle and beyond.
I am overwhelmed with emotions thinking how my life and the lives of my daughters have been impacted because I stayed in school, learned English, and decided to be persistent in doing what I love.
I am grateful that my daughters have the confidence to pursue their dreams. You can help make that happen for many girls in the USA by sharing the Always Live #LikeAGirl video with the people in your life!
This video is a must-watch so we can keep girls involved in the confidence-boosting activities they love—by helping tackle period poverty. My belief is that by doing something as simple as supporting her to have a positive experience with her cycle, a girl can dare to break any cycle!
Make sure to join the conversation by sharing the video to help #EndPeriodPoverty with Always Live #LikeAGirl.
Elayna is a homeschool educator, single mom of 4, founder of the Positive MOM Community, award-winning Storyteller, Story Strategist, and Student of Pain. She's a bestselling author, internationally acclaimed keynote speaker, and 3x TEDx speaker. To receive a gift from Elayna, click HERE.

Want to support the Positive MOM blog?
The mission of the Positive MOM blog is to help moms break trauma cycles, find peace, and feel emotionally whole, so they can practice supportive parenting and create a positive and healthy environment for their children. If you found Elayna's content valuable, please consider donating a love offering to enable her to keep creating content and helping more moms worldwide. Donate HERE.