Acceptance is a word that dates back to the 1570s, Accepter / Acceptation / Accept from Middle French (late 14c.) means "to take what is offered," or directly from Latin acceptare "take or receive willingly."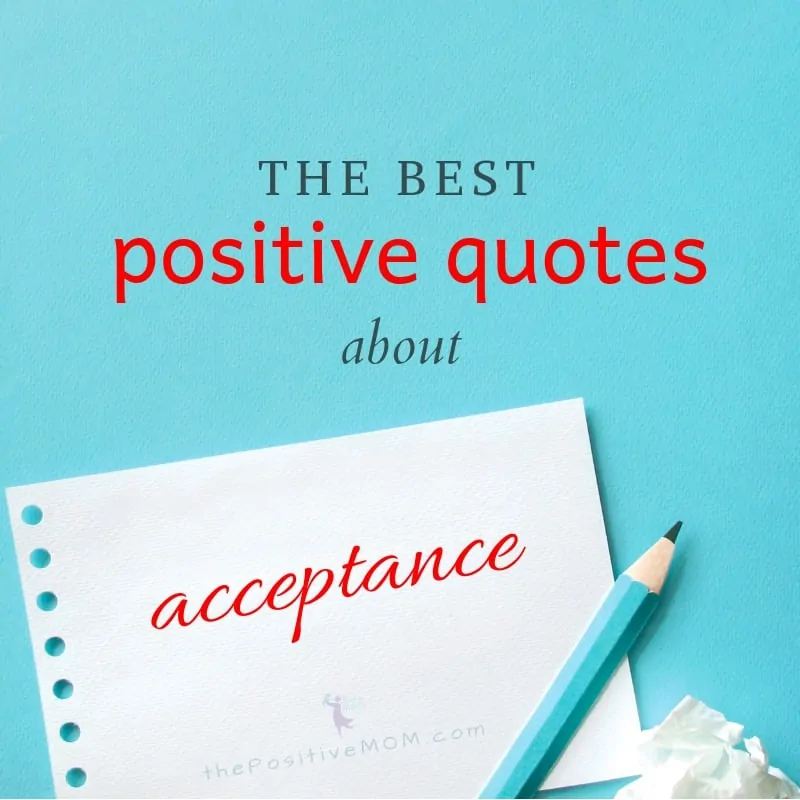 One of my favorite dictionary definitions of "acceptance" is the action or process of being received as adequate or suitable, typically to be admitted into a group.
Acknowledgment, recognition, approval, permission, and receiving are synonyms of "acceptance."
For a Positive Mom, to accept is to embrace, to rejoice in what is and let go of the "should be's" because that is the way to joy.
The enemy of acceptance is judgment. The Dalai Lama teaches that love is the absence of judgment. Judgment causes suffering and self-criticism, and it all depletes your energy to live your best and be your best around others.
Acceptance is one of the greatest gifts one can extend to another. Let's read some positive quotes about acceptance and judgment we can learn from.
Positive Quotes About ACCEPTANCE
"Understanding is the first step to acceptance" ~ J.K. Rowling
"Your task is not to seek for love, but merely to seek and find all the barriers within yourself that you have built against it." ~ Rumi
"A person that judges others will inevitably judge themselves harshly. It is only when one stops judging others that one can truly appreciate the beauty within." ~ Ando Oomae
"Beauty is about being comfortable in your own skin. It's about knowing and accepting who you are." ~ Ellen DeGeneres
"It is not my place to judge any person's beliefs, but choose rather to celebrate their ability to believe." ~ Tom Althouse
"Our job on earth isn't to criticize, reject, or judge. Our purpose is to offer a helping hand, compassion, and mercy. We are to do unto others as we hope they would do unto us." ~ Dana Arcuri, Harvest of Hope: Living Victoriously Through Adversity
"I don't judge people. It blurs out the center of my attention, my focus, myself." ~ Toba Beta
"Discrimination is discrimination, even when people claim it's "tradition." ~ DaShanne Stokes
"A prejudice is a vagrant opinion without visible means of support." ~ Ambrose Bierce, The Devil's Dictionary
"It is so. It cannot be otherwise." ~ Inscription on the Ruins of a 15th Century Cathedral in Amsterdam
"Be not angry that you cannot make others as you wish them to be, since you cannot make yourself as you wish to be." ~ Thomas à Kempis
"Judge tenderly, if you must. There is usually a side you have not heard, a story you know nothing about, and a battle waged that you are not having to fight." ~ Traci Lea LaRussa
"Why beholdest thou the mote which is in thy brother's eye, but considerest not the beam that is in thy own eye?" ~ New Testament, Matthew 7:3
"Even God doesn't propose to judge a man till his last days, why should you and I?" ~ Dale Carnegie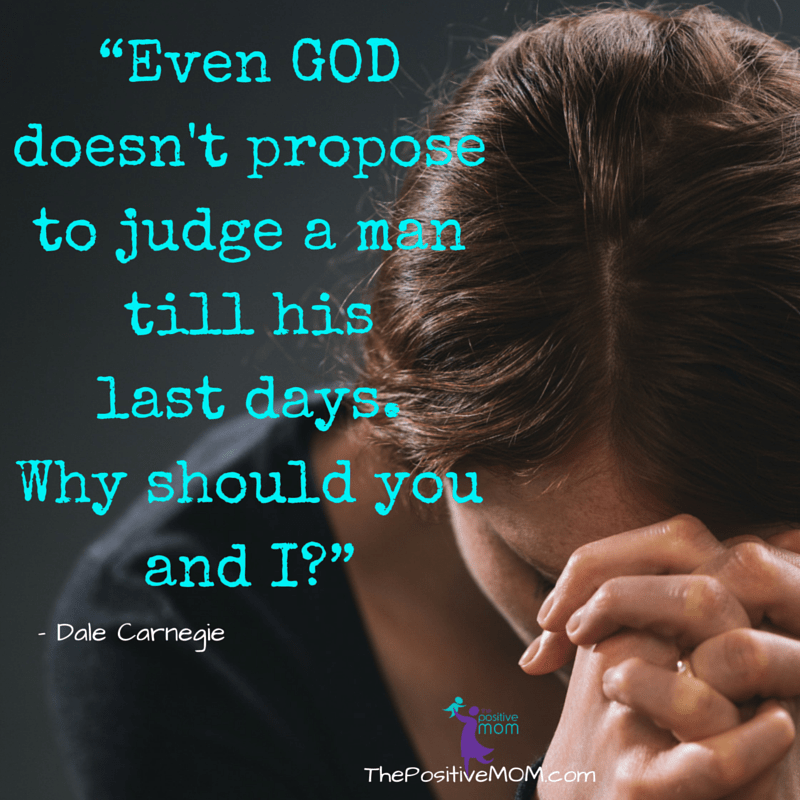 "Thou art weighed in the balance, and art found wanting." ~ Old Testament, Daniel 5:27
"My happiness grows in direct proportion to my acceptance, and in inverse proportion to my expectations." ~ Michael J.
"Learn to see past the flaws and you will understand the perfection of the Universe."
~ Ka Chinery, Perceptions from the Photon Frequency
"People who judge others tell more about Who They Are, than Who They Judge." ~ Donald L. Hicks, Look Into the Stillness
"The things about others that irritate, annoy, and unsettle us are the very things we have not accepted and embraced about ourselves" ~ R. Alan Woods, The Journey Is the Destination: A Book of Quotes With Commentaries
"If someone isn't what others want them to be, the others become angry. Everyone seems to have a clear idea of how other people should lead their lives, but none about his or her own." ~ Paulo Coelho, The Alchemist
"No person is your friend who demands your silence, or denies your right to grow." ~ Alice Walker
"We've spent so much time judging what other people created that we've created very, very little of our own." ~ Chuck Palahniuk, Choke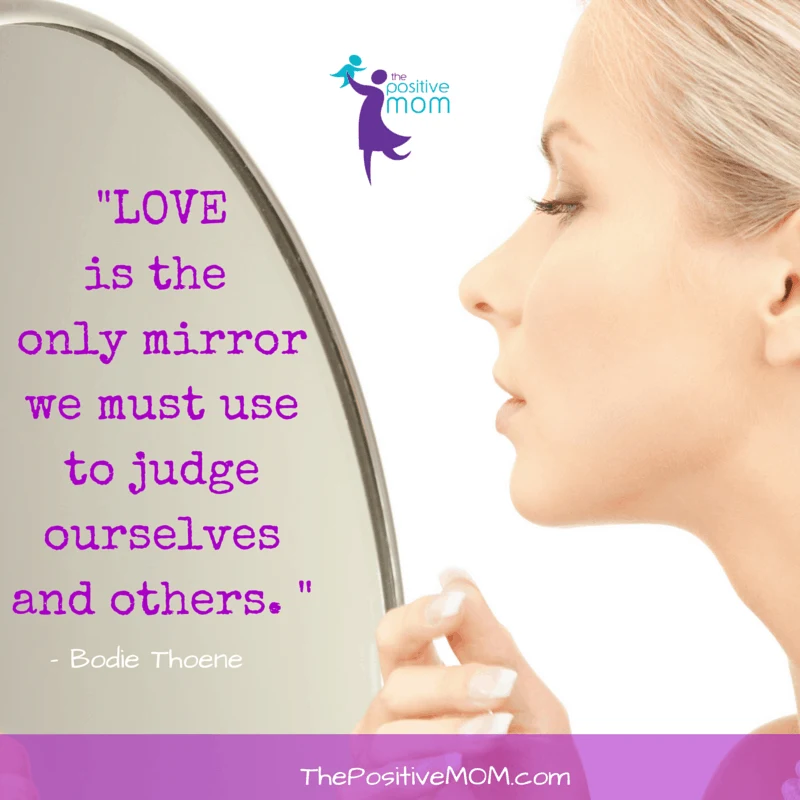 "Love is the only mirror we must use to judge ourselves and others." ~ Bodie Thoene, A Daughter of Zion
"You want to remember that while you're judging the book, the book is also judging you." ~ Stephen King, Night Shift
"Accepting all the good and bad about someone. It's a great thing to aspire to. The hard part is actually doing it." ~ Sarah Dessen
"Judge not, that ye be not judged." ~ New Testament, Matthew 7:1
"By judging others we blind ourselves to our own evil and to the grace which others are just as entitled to as we are." ~ Dietrich Bonhoeffer, The Cost of Discipleship
"Prejudice is the child of ignorance." ~ William Hazlitt, Sketches and Essays
"When we are judging everything, we are learning nothing." ~ Steve Maraboli, Life, the Truth, and Being Free
"My soul, sit thou a patient looker-on; Judge not the play before the play is done: Her plot hath many changes, every day Speaks a new scene; the last act crowns the play." ~ Francis Quarles
"If you cannot judge a book by its cover, surely we should not judge an author by one book alone?" ~ E.A. Bucchianeri
"Differences of habit and language are nothing at all if our aims are identical and our hearts are open." ~ J.K. Rowling
"Judging is acting on a limited knowledge. Learn the art of observing without evaluating." ~ Pushpa Rana, Just the Way I Feel
"Only when we learn to value the differences among us can we achieve the true spirit of humanity." ~ Charles S. Weinblatt
"There is so much good in the worst of us, And so much bad in the best of us, That it hardly becomes any of us, To talk about the rest of us." ~ Anonymous, Good and Bad (c. 1900)
"Ignorance and prejudice and fear go hand in hand" ~ Neil Peart
"Your job is not to judge. Your job is not to figure out if someone deserves something. Your job is to lift the fallen, to restore the broken, and to heal the hurting." ~ Joel Osteen
"Judging is giving too much value on the surface and missing the value beneath" ~ Dee Dee Artner
"It is never too late to give up your prejudices." ~ Henry David Thoreau, Walden
"How often it is that we set ourselves in the high seat, judging others, not having read their book but merely having glimpsed the cover." ~ Richelle E. Goodrich, Smile Anyway: Quotes, Verse, and Grumblings for Every Day of the Year

What is your favorite positive quote about acceptance? When we accept "what is," and embrace how things are and how people are without judgment, we find more peace, freedom, and happiness. Share your thoughts below!
[ela]