When Kampgrounds of America (KOA) extended us an invitation to visit one of their KOA campgrounds in South Padre Island last Fall, I was conflicted.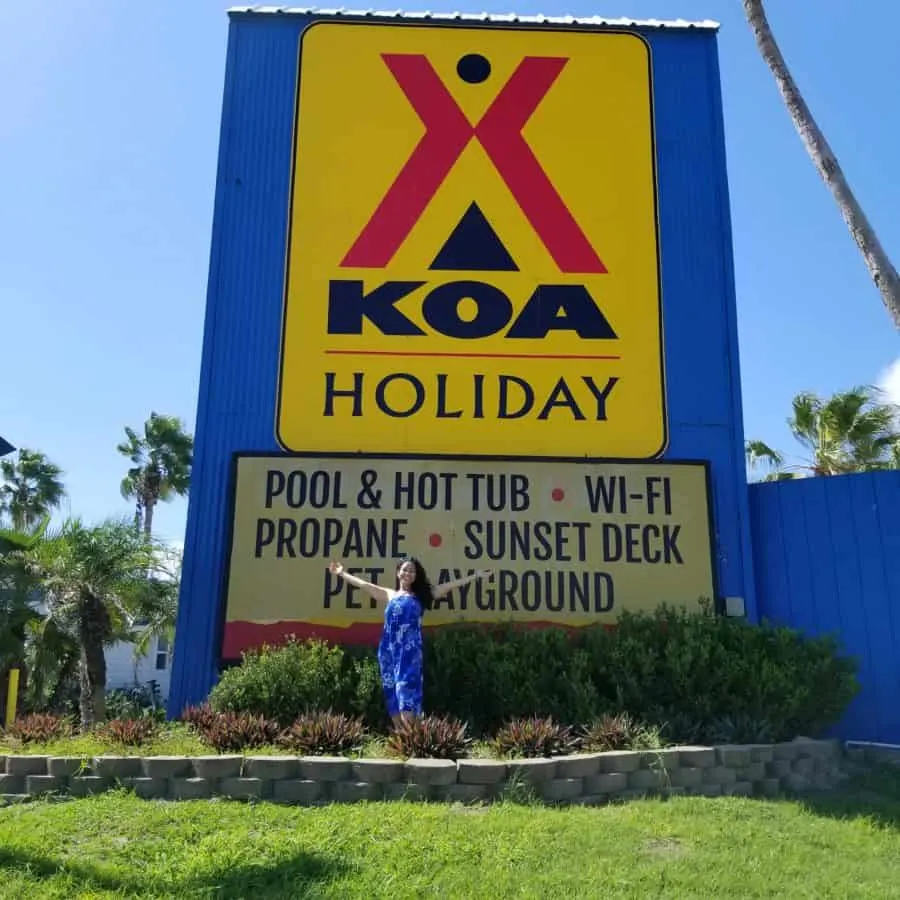 KOA is the world's largest system of campgrounds with more than 500 campgrounds in the U.S. and Canada. The KOA Family of Campgrounds offers sites and amenities designed for every type of camping experience and South Padre Island KOA Holiday is no exception, so I knew I wanted to say YES!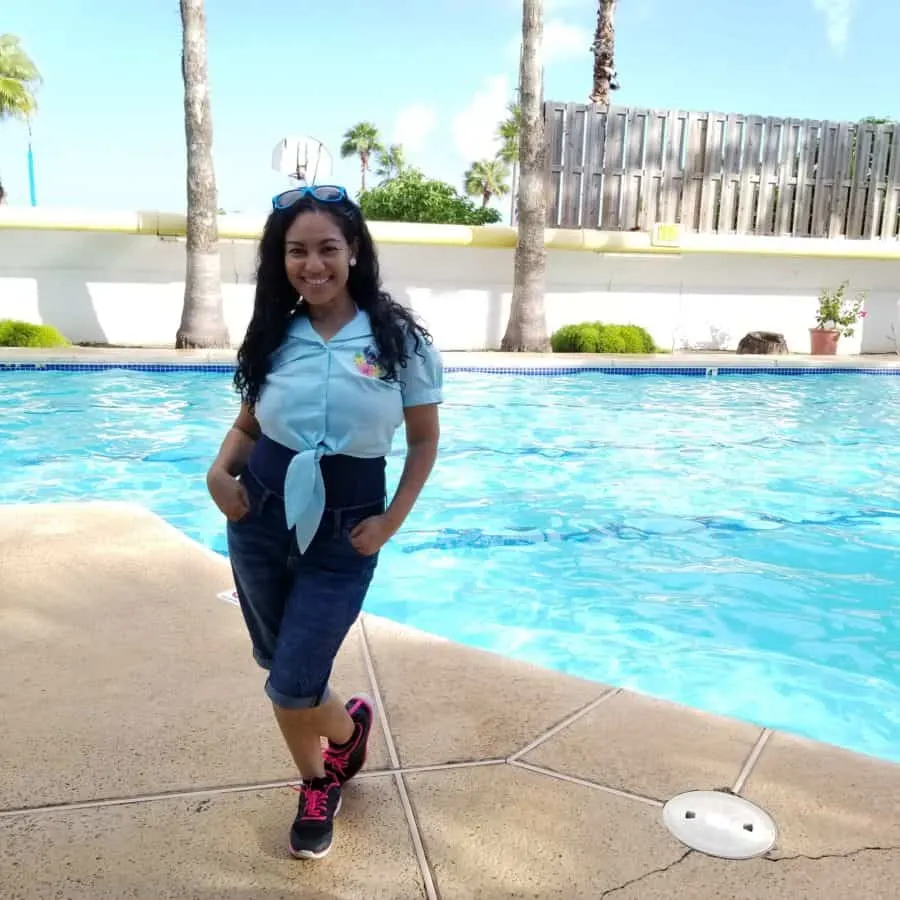 But…
We were going through so much. I had cancelled every trip and event I had planned because I needed time to think, to reflect, to feel, to ponder, and to connect with God, myself, and my kids.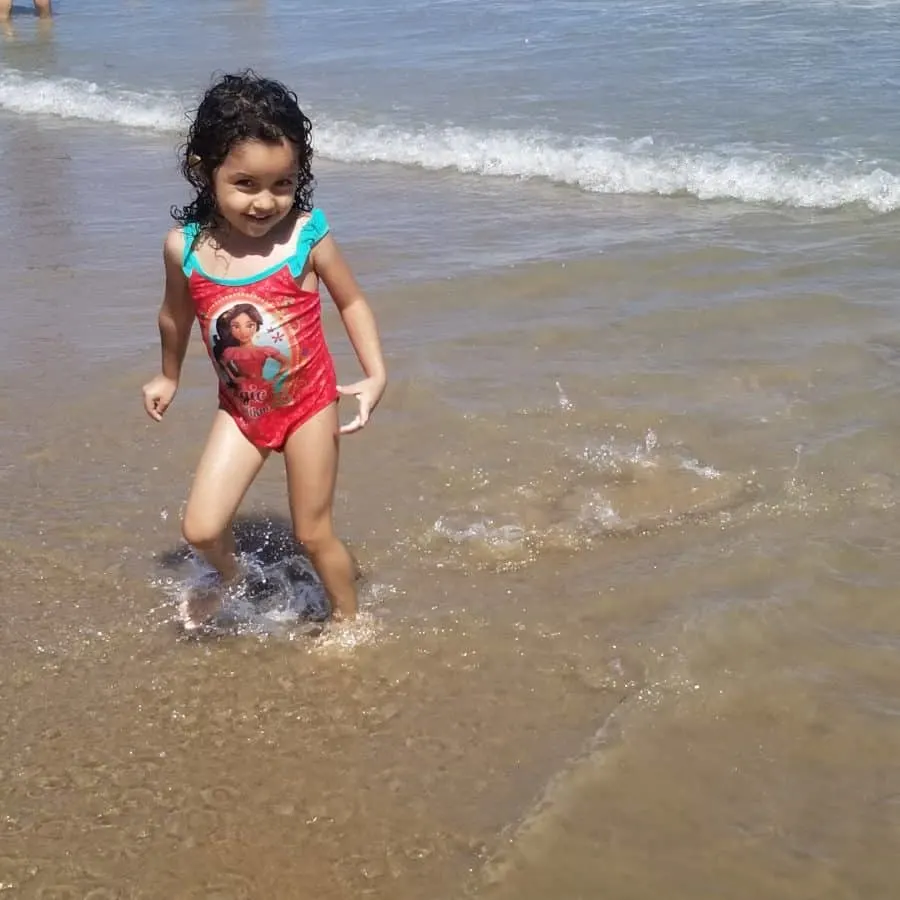 So the reason I said YES is the same reason I contemplated saying NO. I know what you're thinking – I'd be crazy to say NO to South Padre Island KOA Holiday. I mean, it's KOA… AND South Padre Island – you can't go wrong with that combination, but sometimes we don't think straight when we are heartbroken, and we must really go deep to find the right answer to our questions.
View this post on Instagram
We started to look forward to our trip, which happened in early October. We started anticipating our hosted stay at the property, located in one of Texas' most popular resort towns on a barrier island, known for its sunny beaches and calm waters. Preparations for the trip were a fun distraction during this hard time in our family.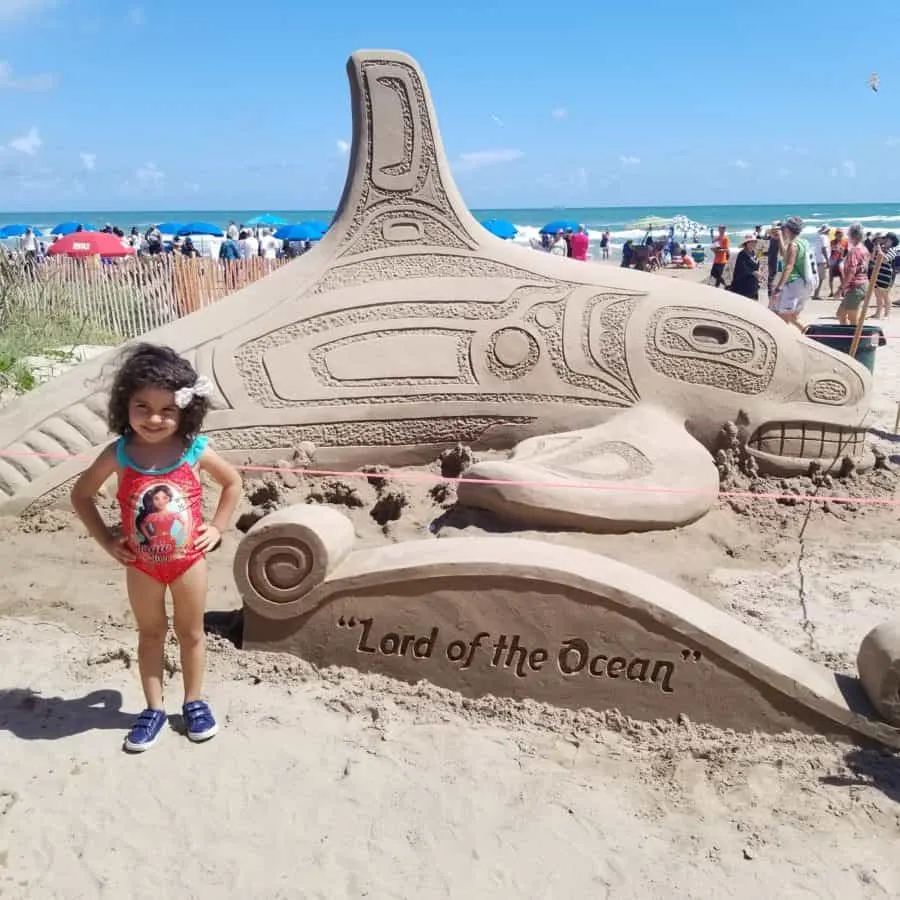 And the lightness that started with planning our getaway also spread to our family dynamics. My husband and I started going to marital counseling and he started to come around more often and keeping himself accountable, so the possibility of him coming along to help drive opened up.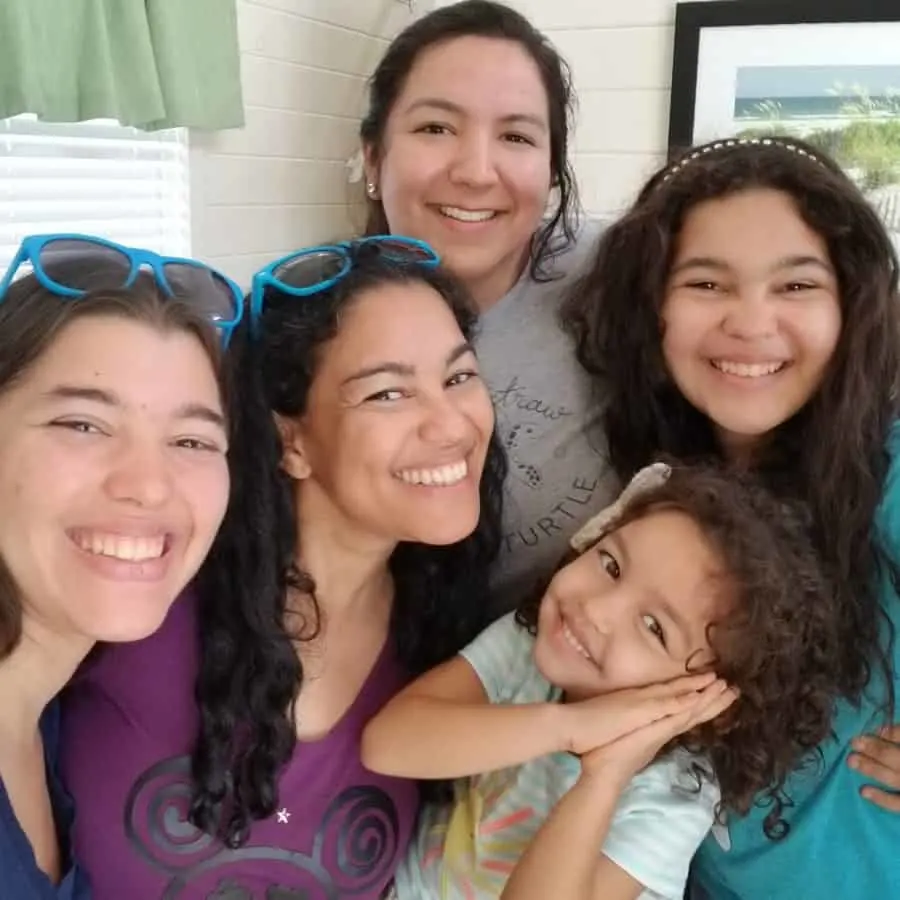 There was a part of me that feared of bringing him with us, since we were looking at it as a healing retreat, but I prayed about it and I asked KOA if he could be added to our trip, and they enthusiastically said yes, so I decided to see it like a sign from God.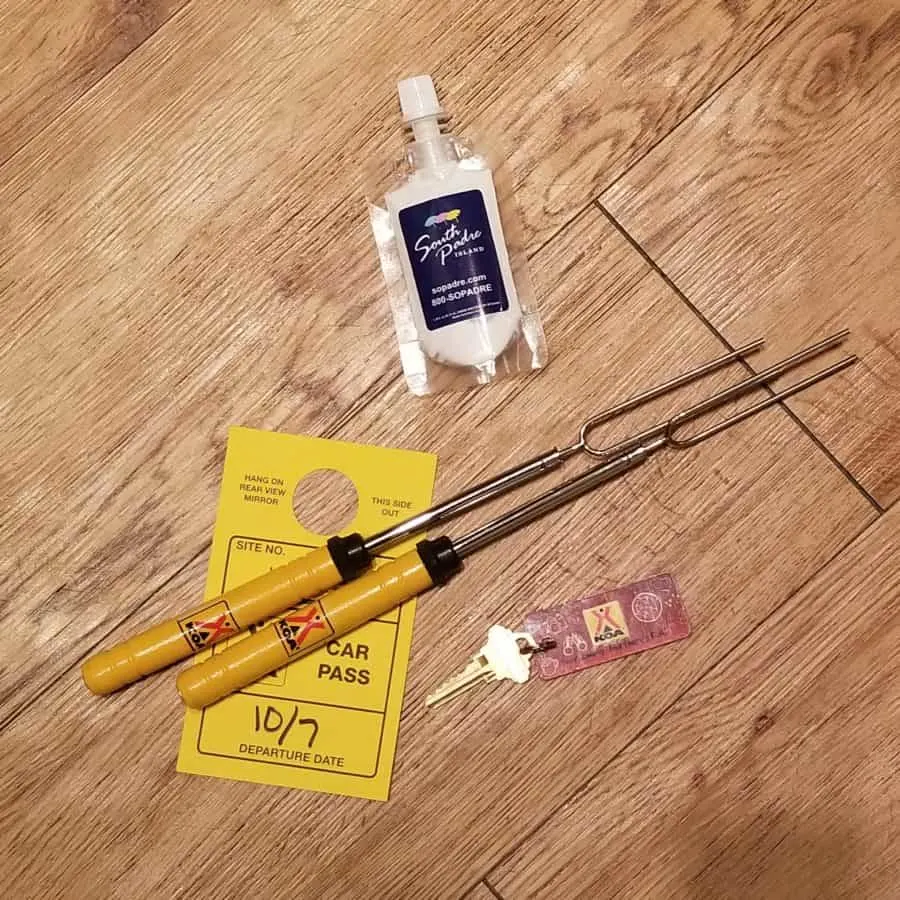 The road trip was amazing. I ended up driving the whole way and it felt empowering, even though, initially, I made the decision out of fear that my husband would fall asleep at the wheel. We arrived safe and excited, and ready to explore!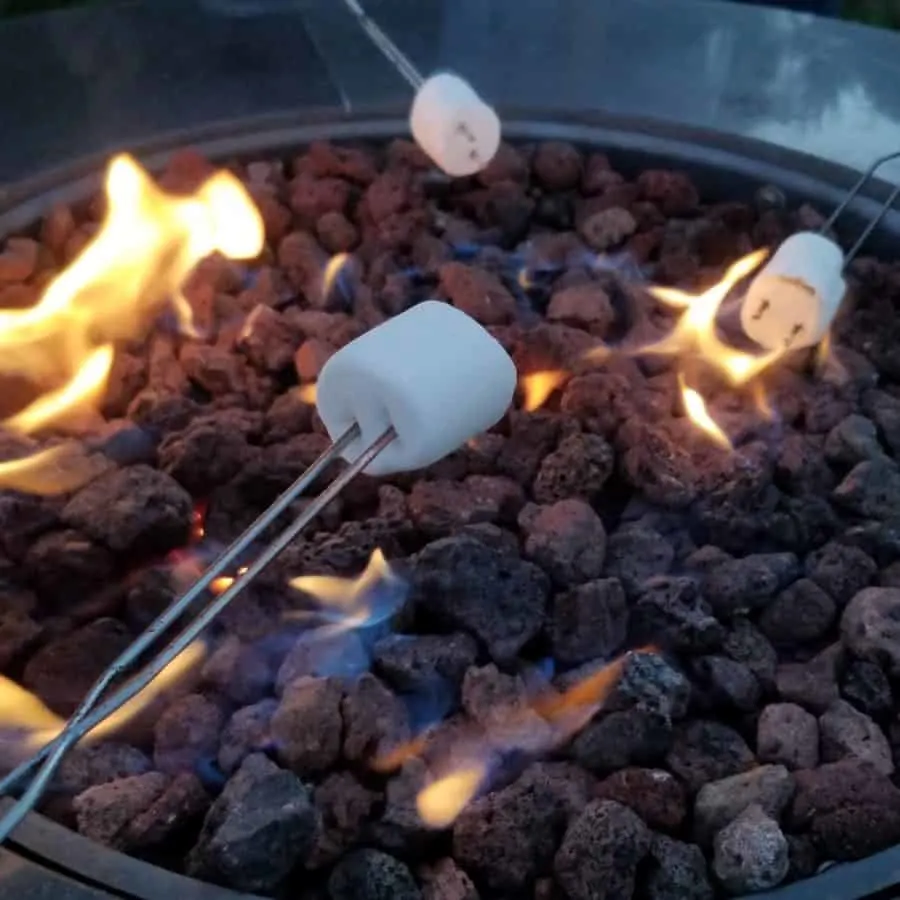 We were right on time for a fire pit party, where we finally met Jessica and got to hangout with our friends, and roast s'mores… with vegan dark chocolate, of course. Isn't that thoughtful?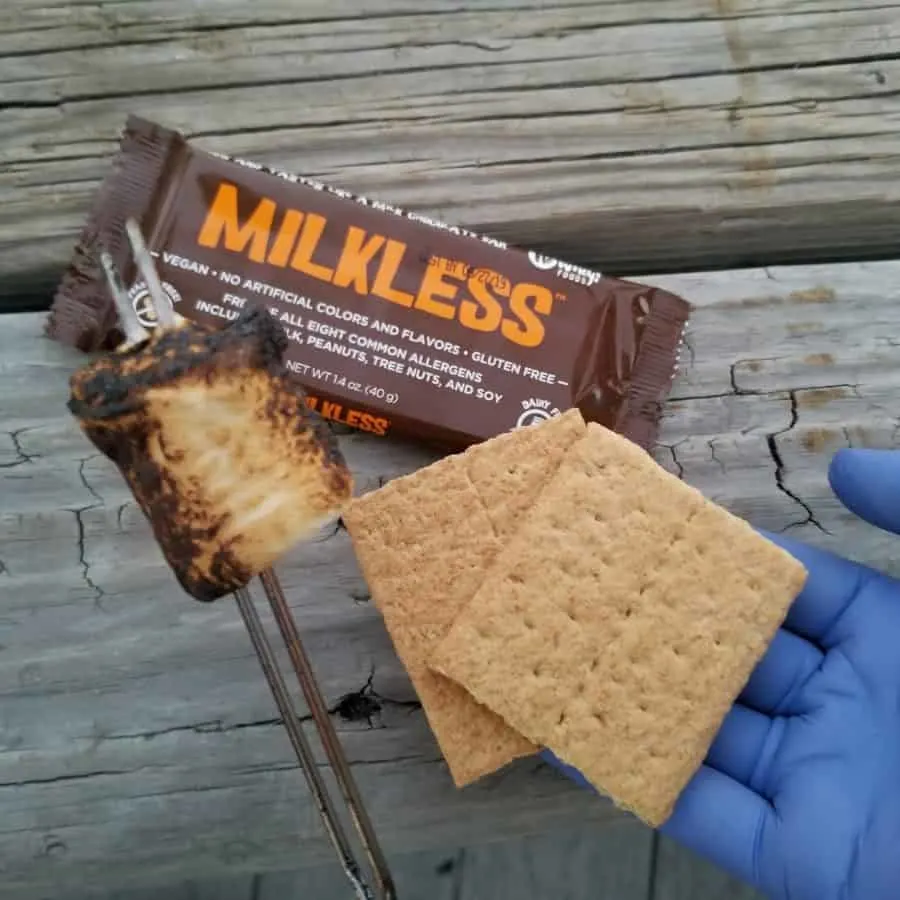 I had never roasted s'mores before, so my daughters really enjoyed schooling me in the right ways of doing it.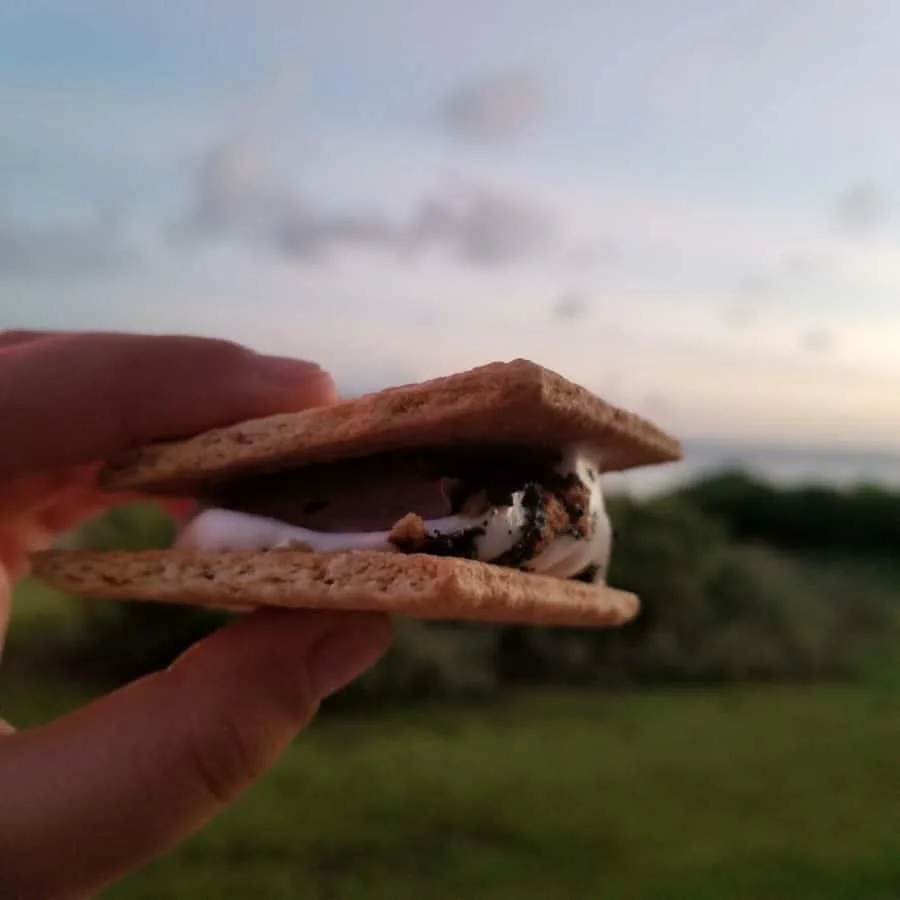 I let them give me "a hard time" because I love being a kid with them and enjoying firsts with them.
View this post on Instagram
The verdict is I liked the s'mores very much, and even more under a breathtaking South Padre Island sunset.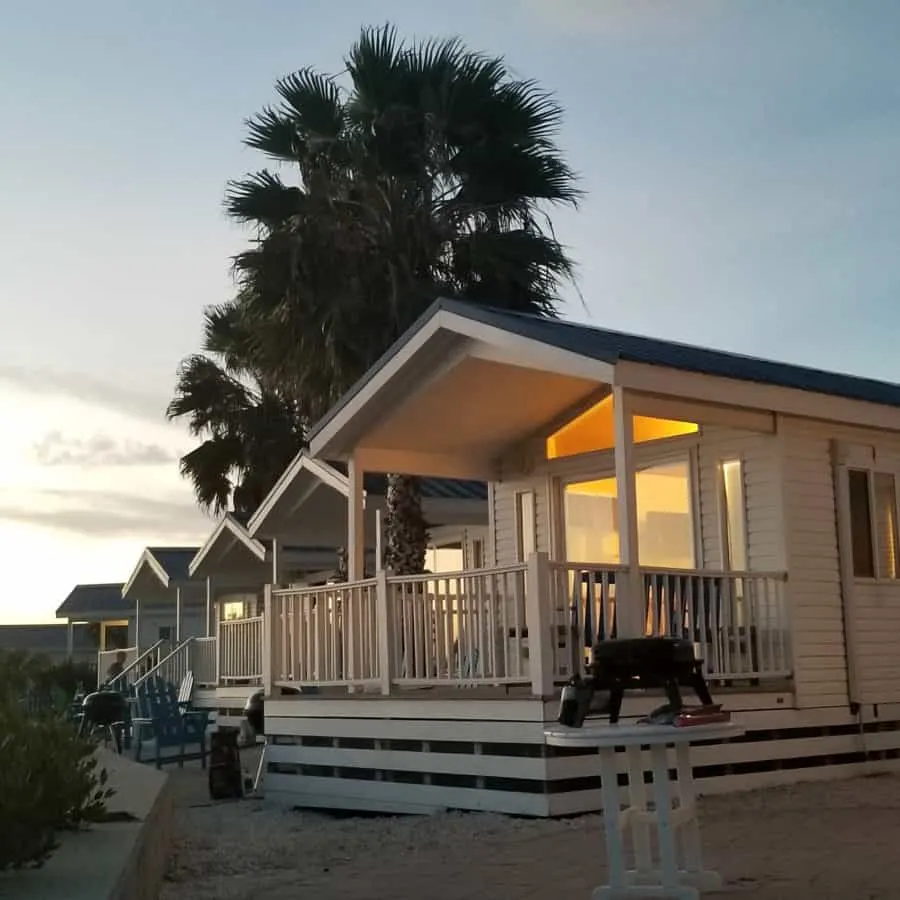 The accommodations at the South Padre KOA were unbelievable! My friends and their families were hosted in the property's highly desired Deluxe Cabins, which feature full bedrooms, kitchens and bathrooms, with Wi-Fi, air conditioning and cable television.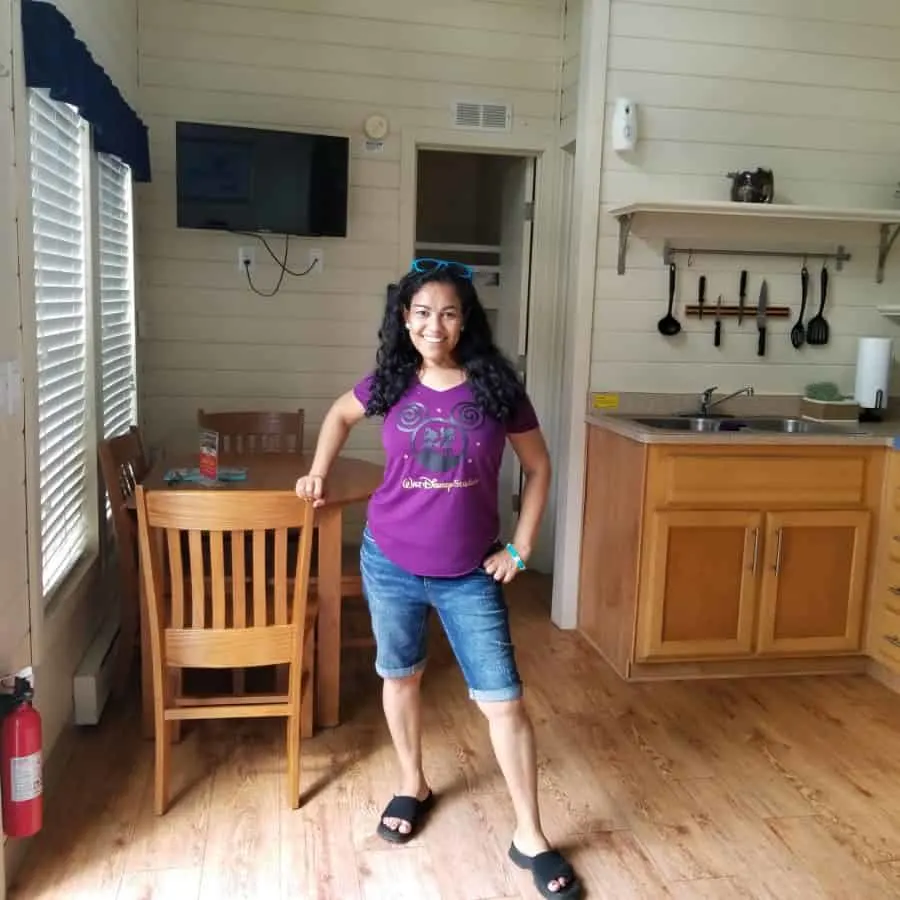 We also stayed in a spacious Deluxe Cabin loft, which was equipped with everything our family needed. A full kitchen (complete with dishes, pots and pans, silverware, and even a full refrigerator), one bunk bed, one loft with two mattresses, and a queen size bed.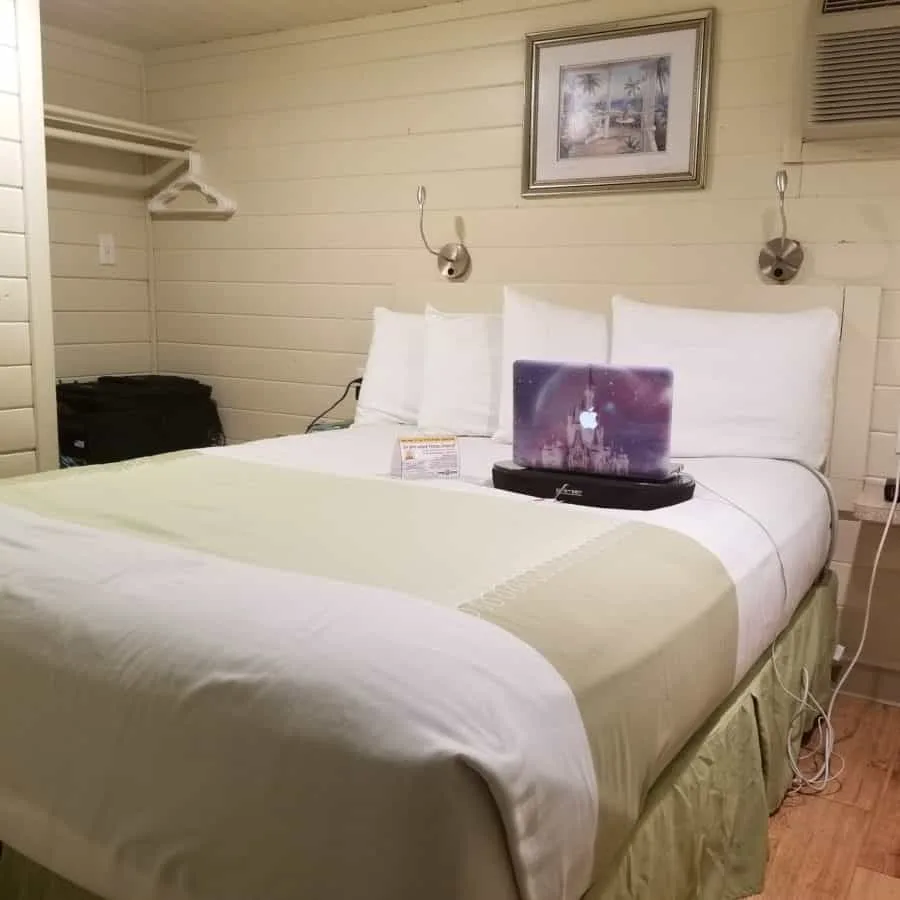 There were even two TVs! The girls loved watching Disney channel. Eliana saw a few episodes of Vampirina, but we had so much beauty around us and so many fun activities to enjoy, that we turned off the TV pretty quickly.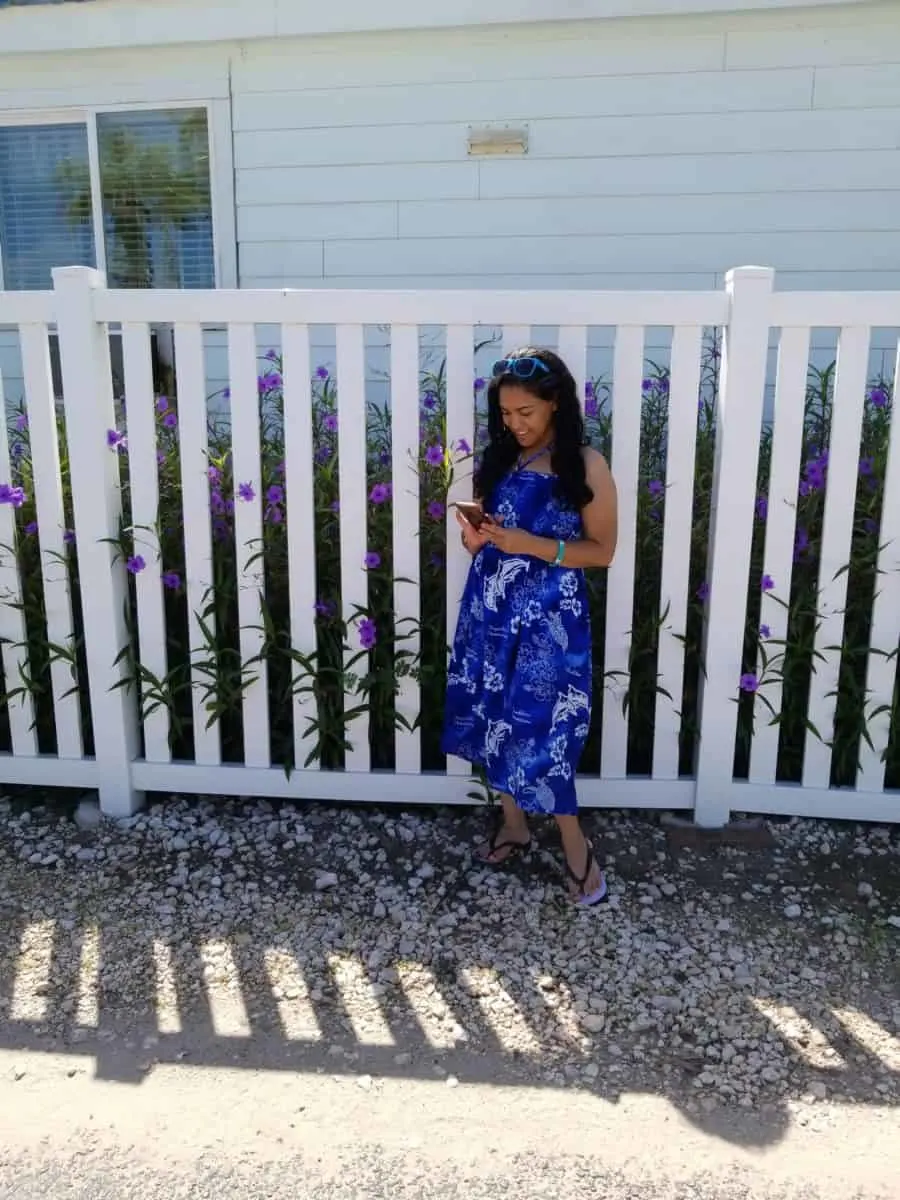 Of course, our loft had what every mommy blogger needs: Wi-Fi and wall plugs to charge my electronics and work on the go. I stayed as present as one can be, but I had to share some insta stories, because, like Christopher McCandless would say: happiness is only real when shared. I know he wasn't talking about Instagram, but you know what I mean!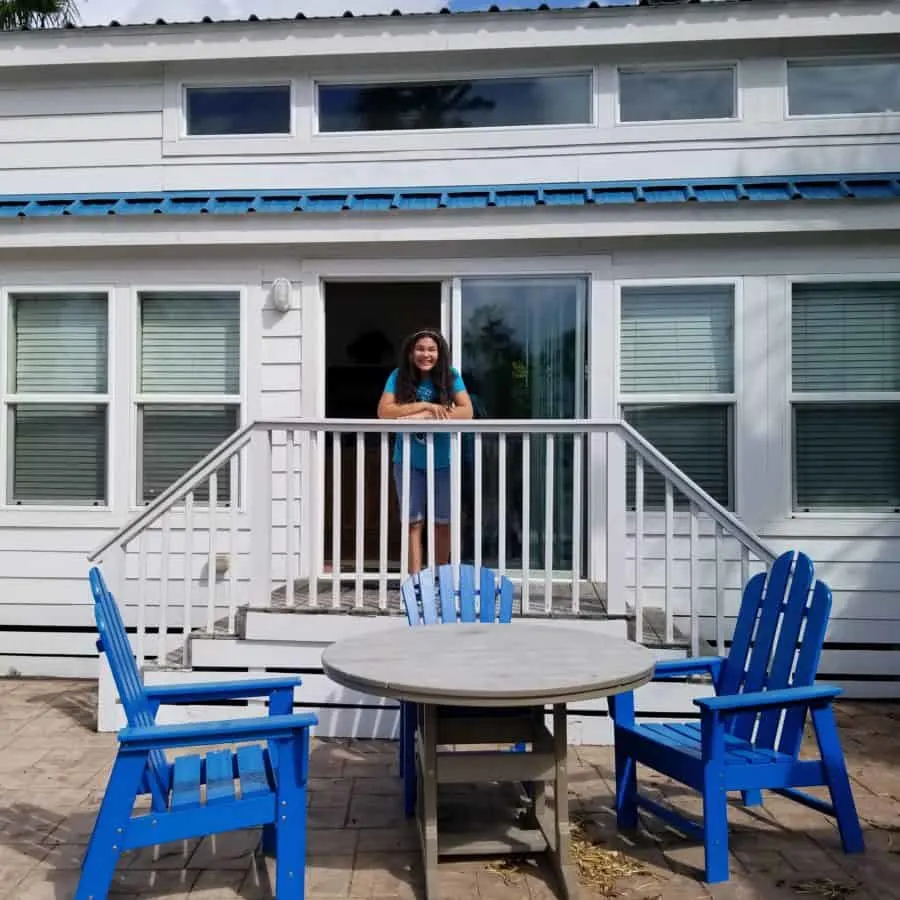 There was also a delightful patio with tables and chairs. Our KOA campground Deluxe Cabin was within walking distance to the bus stop, which takes you to the beach and several other South Padre Island restaurants and attractions for free.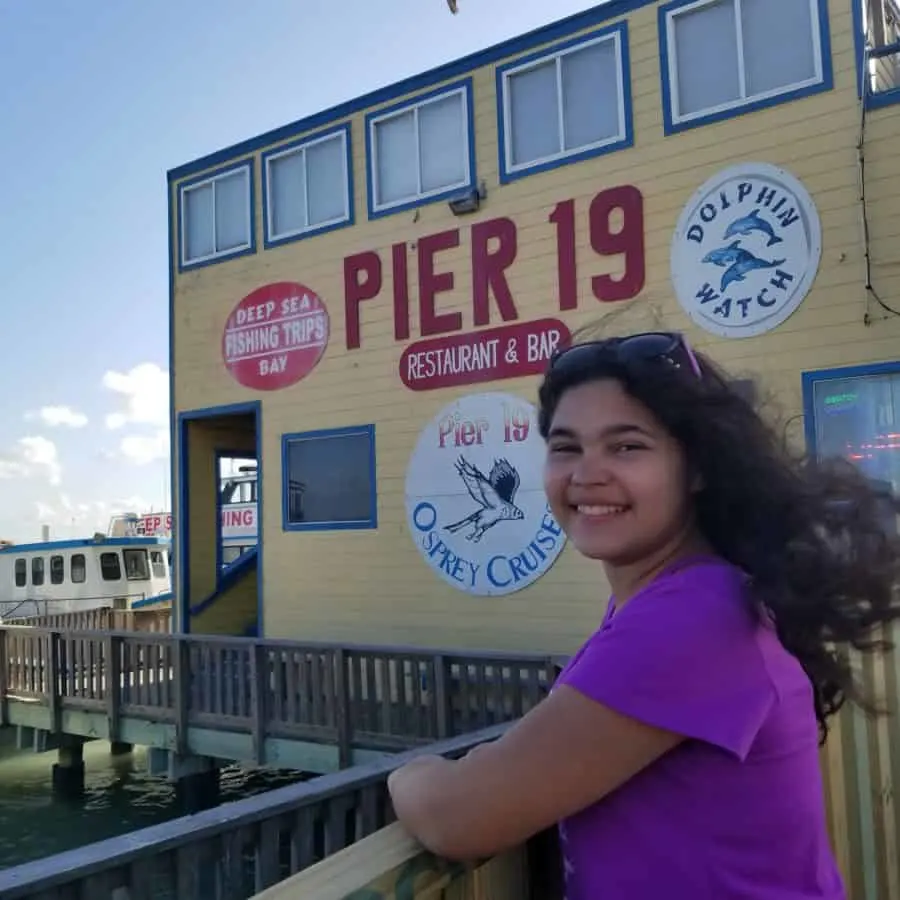 And speaking of walking, we had a delicious dinner at Pier 19, a family-friendly combined dock and restaurant. They have selections your whole family is bound to enjoy. We were even able to find some great vegan options. I especially enjoyed their fresh in-house piña colada. Yum!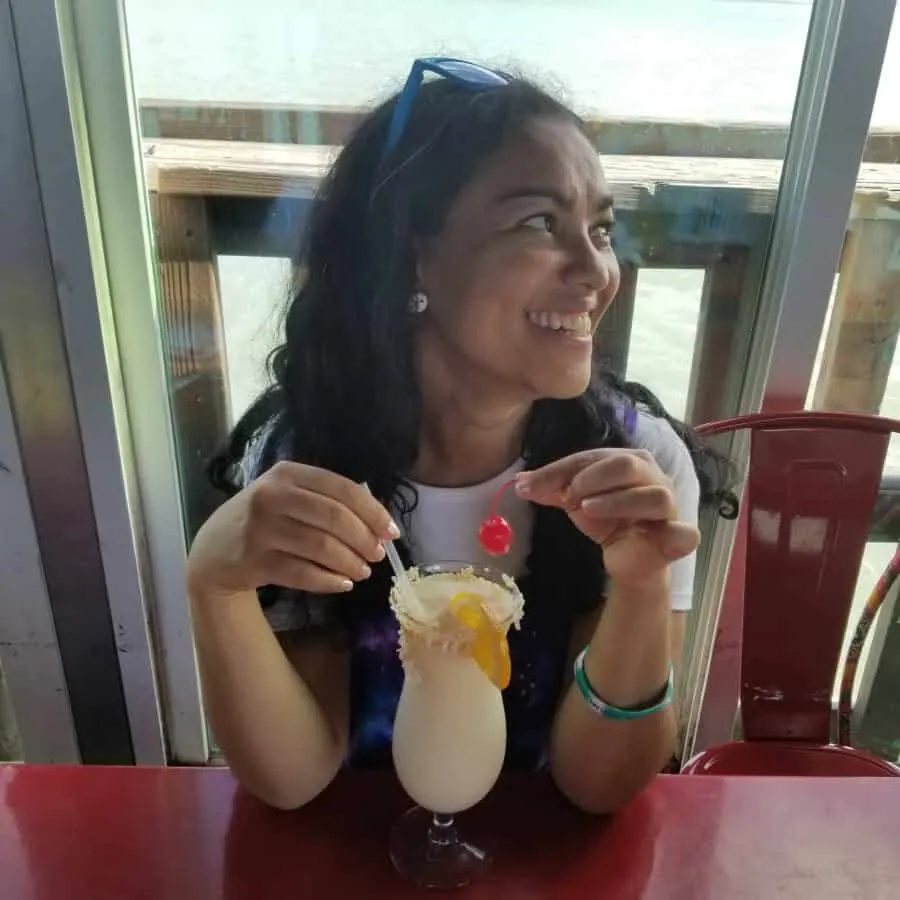 And, if you like seafood, you can even fish off the pier. Pier 19 has an offer where they'll cook what you catch. The views are also spectacular. Since we went for dinner, our table overlooked a stunning sunset.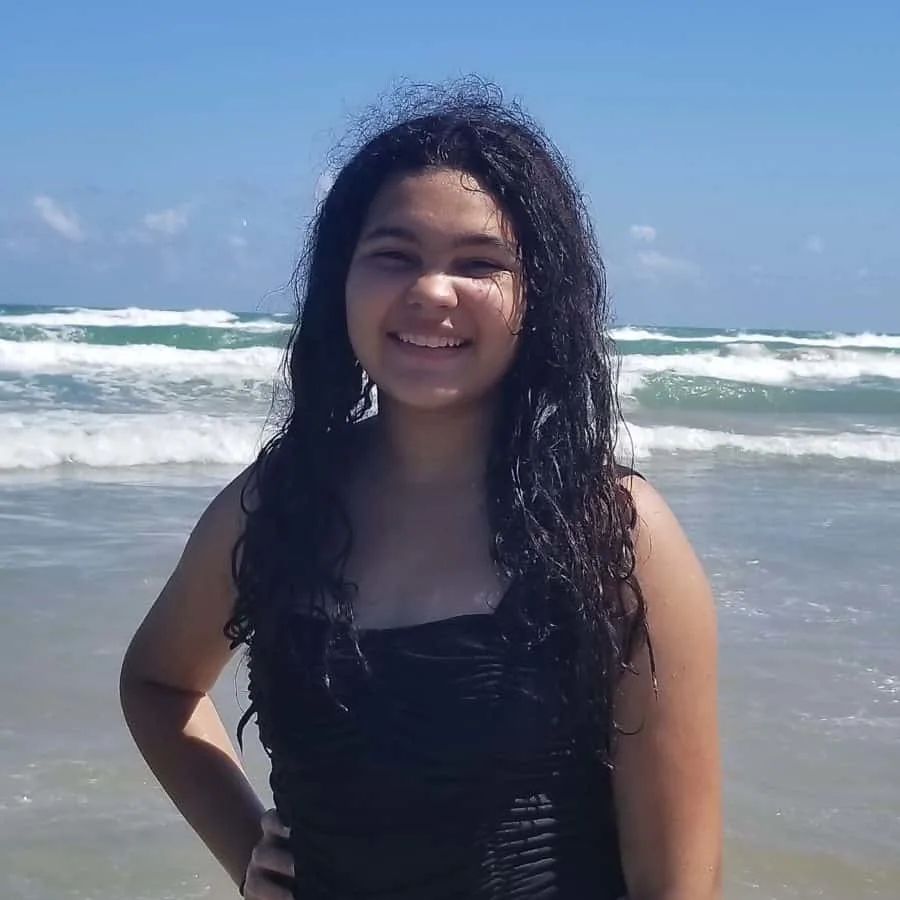 We came to Pier 19 starving, because we had spent a lot of time at the beach. Shortly after we moved to Texas, we missed the beaches of Florida – nothing compares to the warm sand between your toes, wind in your hair, and salty water. Upon finding out that Texas does actually have beaches, we were skeptical, but found out that we love it (we even found palm trees!).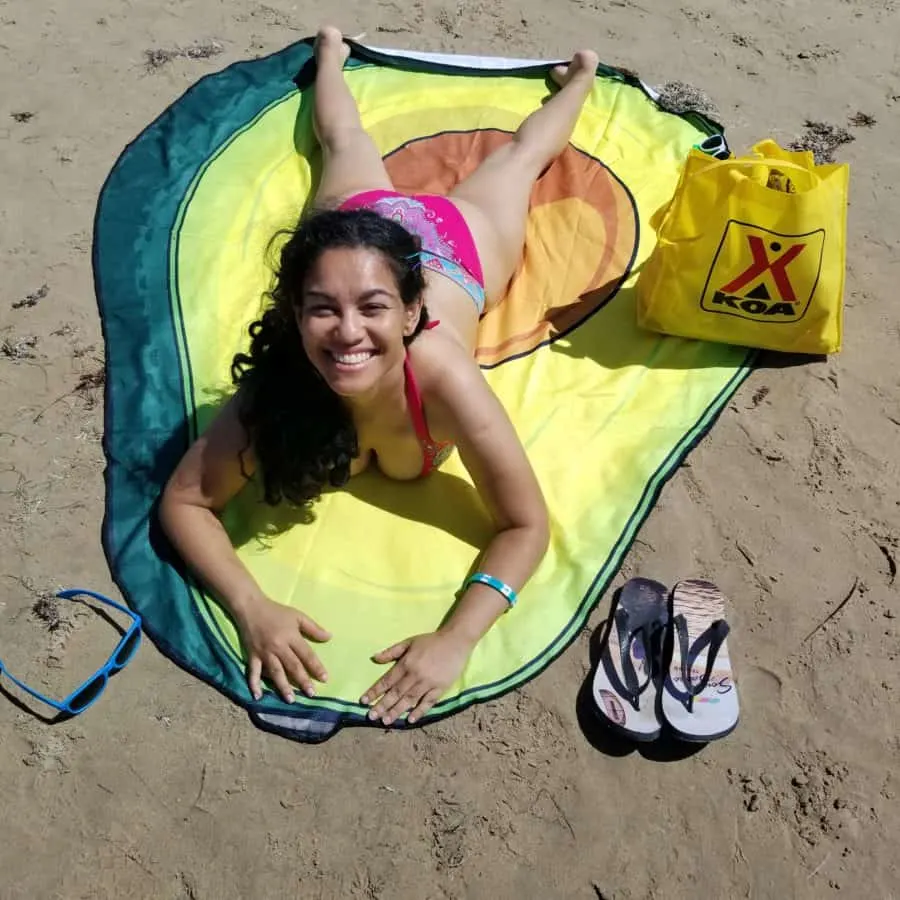 It was a defining moment for me because I hadn't worn a two-piece bathing suit since before I was a mom. The hard truth is that the whole marital separation revealed to me that I still had self-acceptance work to do. And though I did cry and mope about it, I got myself a bikini and faced my body positivity challenge.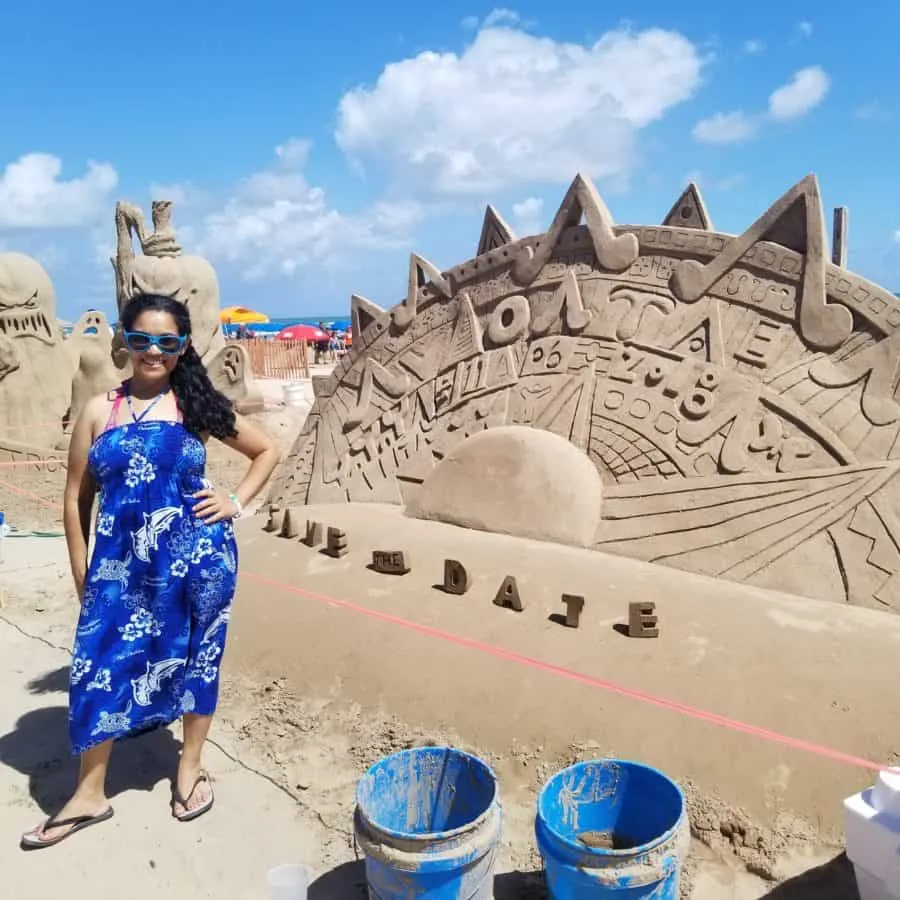 I sunbathed while my family enjoyed the water, and we all enjoyed the 31st annual Sandcastle Days celebration, an annual qualifying event for the World Championships of Sand Sculpting. The celebration draws thousands of visitors to watch the sand come alive, while enjoying live music, art booths and great food.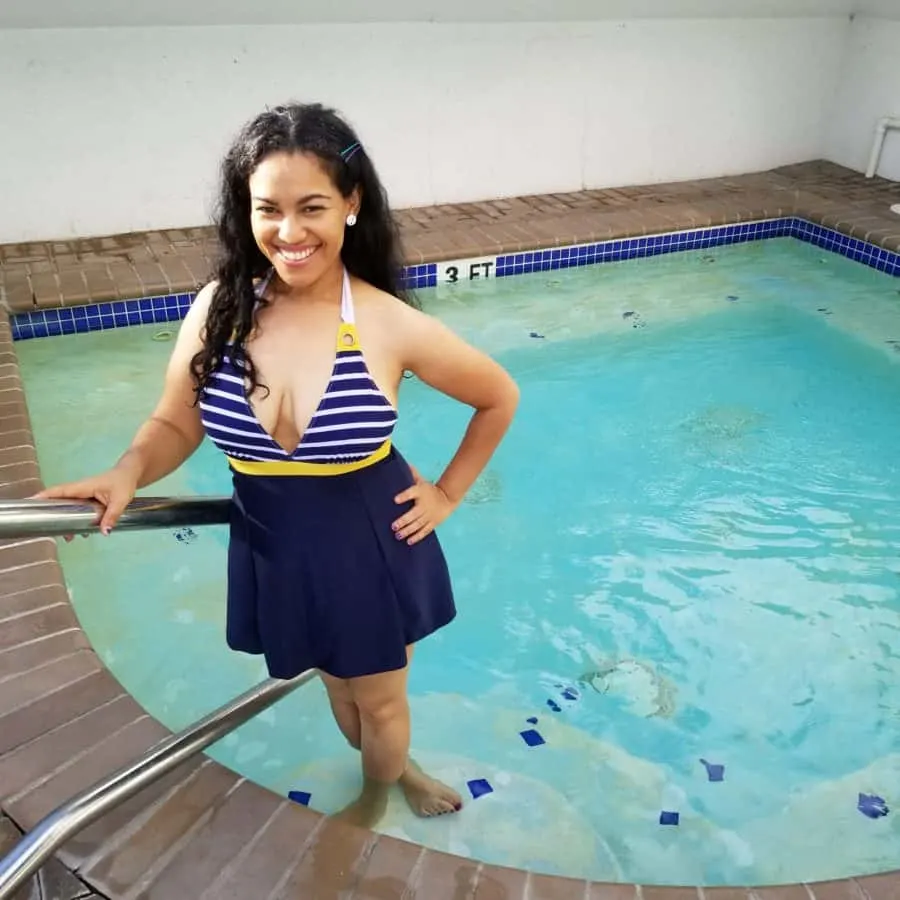 I also spent time at the South Padre Island KOA Campgrounds hot tub and we had a blast at the pool where doing Water Zumba!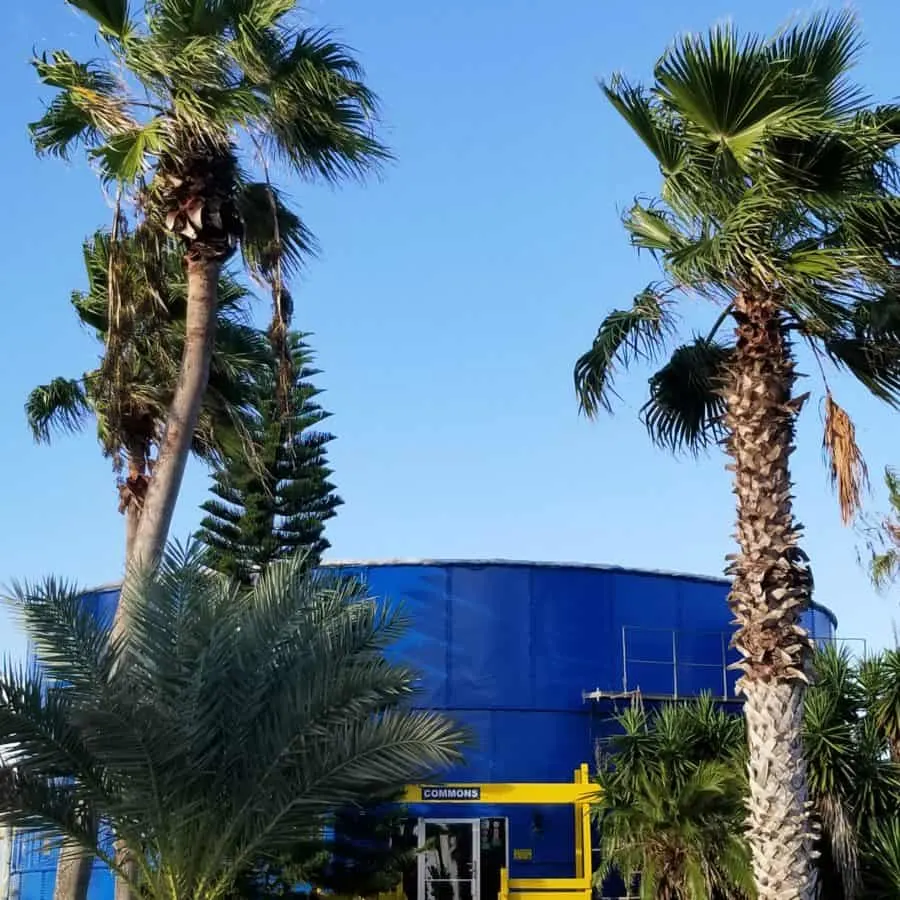 The South Padre Island KOA also has a community center jam-packed with games, a ping-pong table, a meal room, a full screen TV, and friendly staff over at their on-site convenience store. We watched some scenes of Frozen and the tears came rolling like the first time!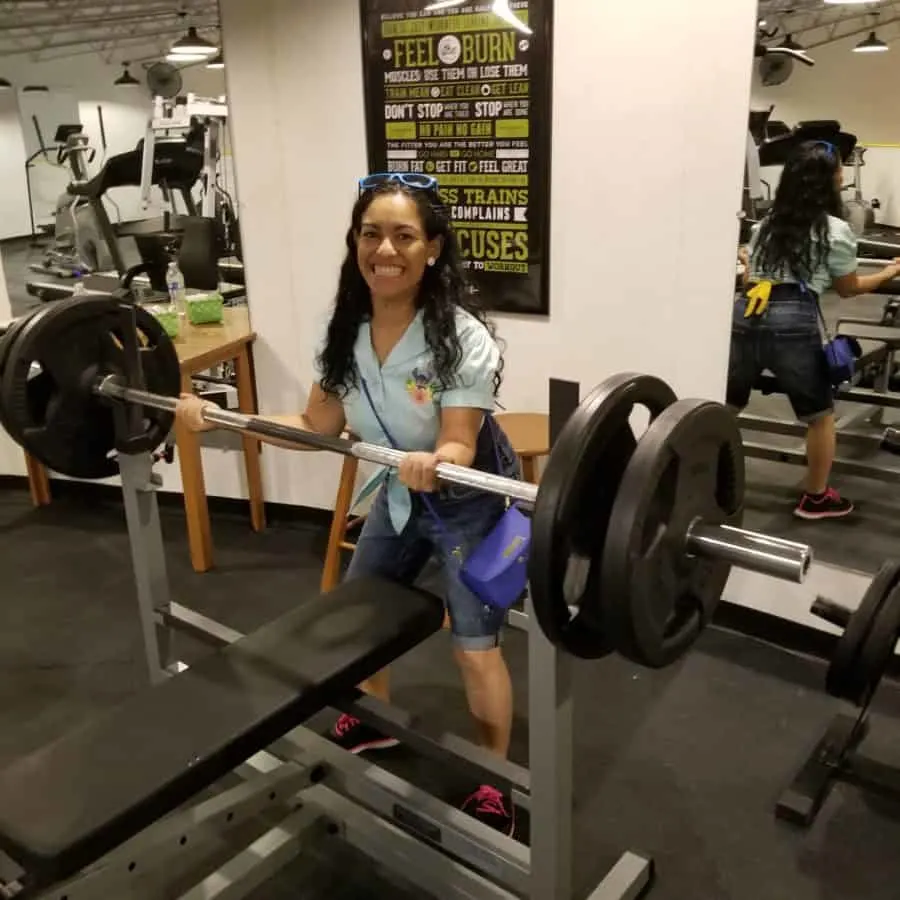 There's also an adults-only fitness room if you want to keep on track with your health goals while on vacation (we didn't spend much time in here, just to sight-see on the tour haha).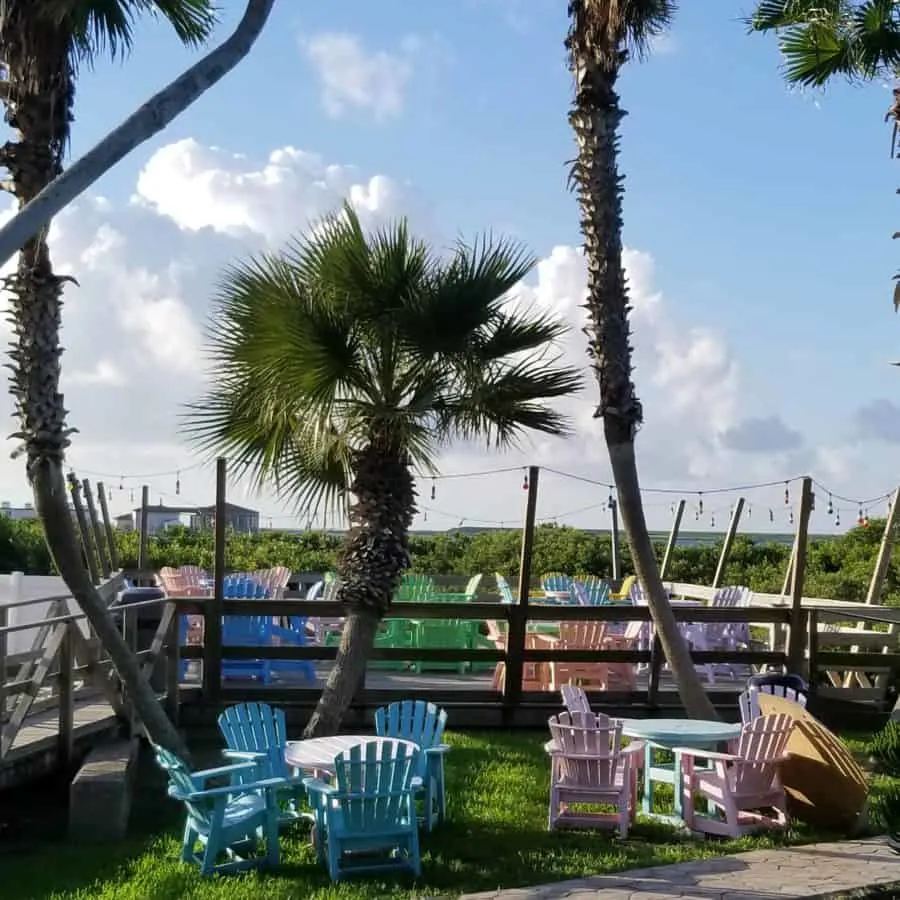 There's a playground right next to the community center that Eliana loved and a beautiful view of Laguna Madre right next to their party area. The party deck can be reserved for birthday parties, family reunions, and just about any family celebration!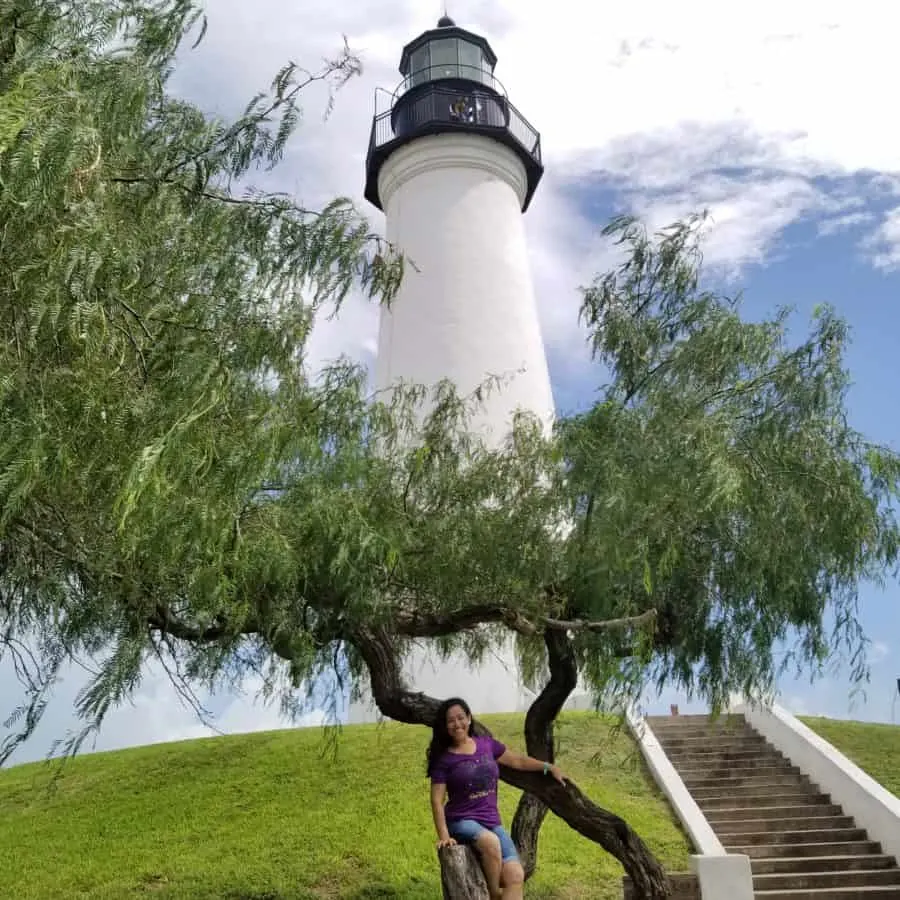 On our way back home, we stopped in Port Isabel (right over the bridge from South Padre Island) and visited Texas' first lighthouse. We had to snap a few pictures, of course. Don't I look adorable? The girls are beautiful tree huggers, as well.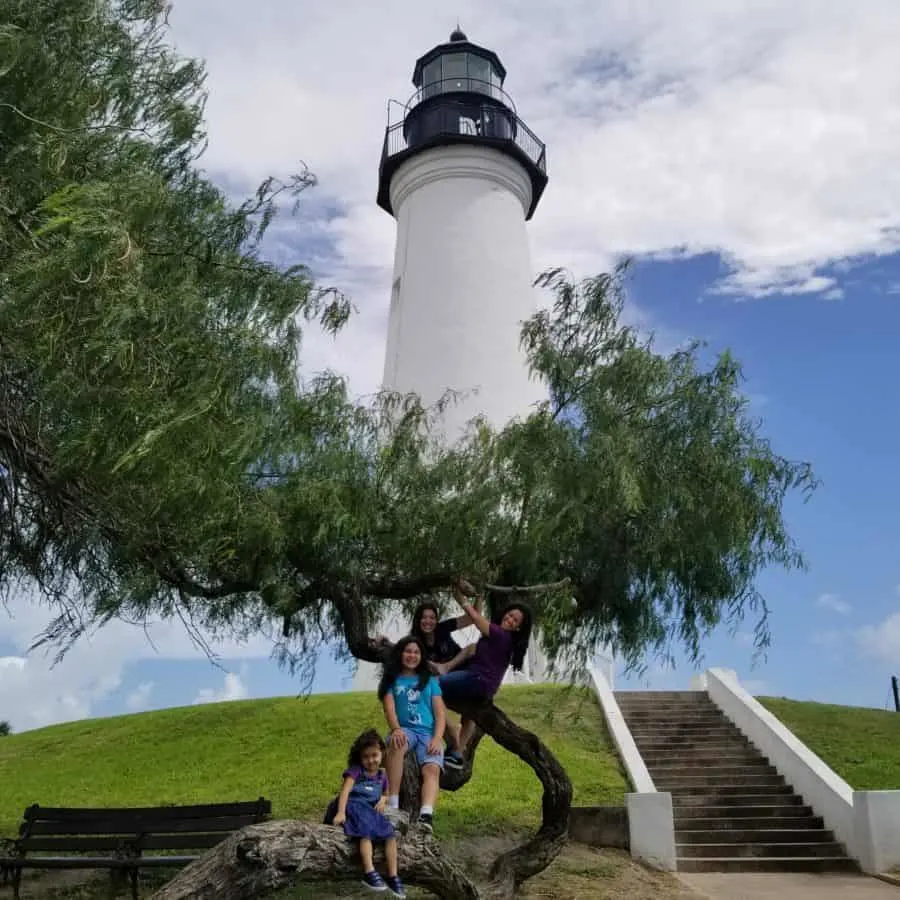 Besides a mandatory stop for pizza during our 9-hour roadtrip, we had a memorable visit at the Selena Museum, a museum put together by the fans and family of Selena Quintanilla Flores, a cherished Mexican-American singer throughout the world, and my personal idol.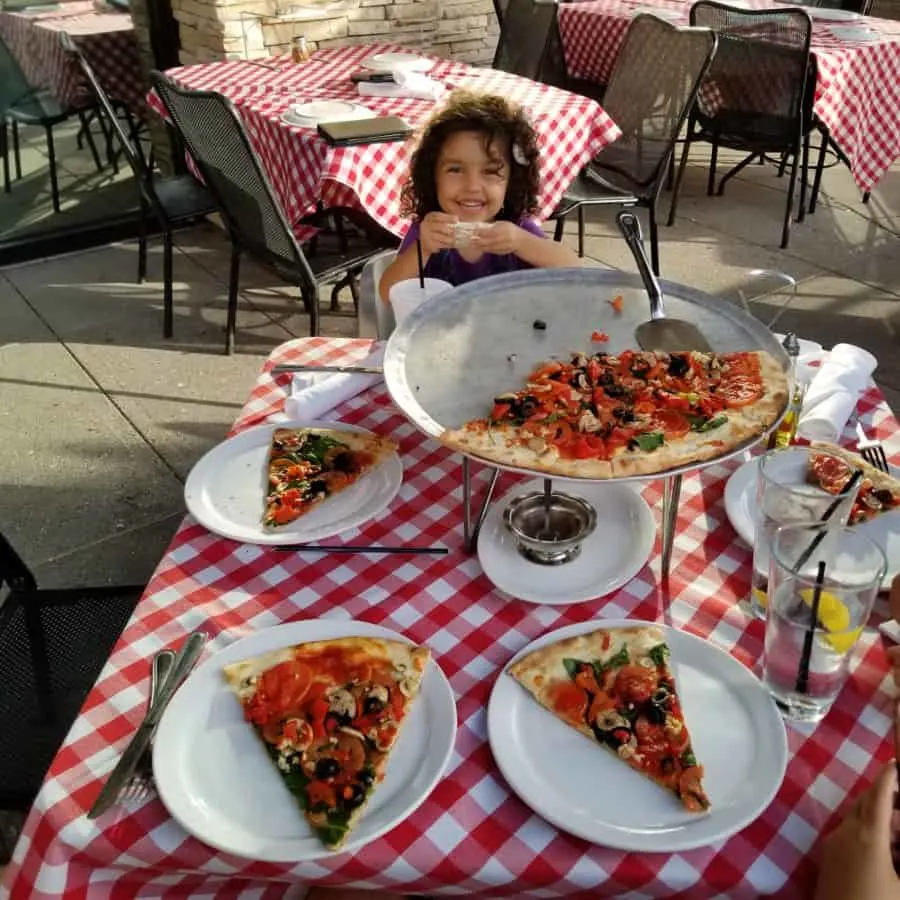 I made it a point to play her greatest hits on the way up there, and naturally, the girls and I have almost all the words memorized to "Como La Flor," "Bidi Bidi Bom Bom," "Amor Prohibidos," and "El Chico del Apartment 512."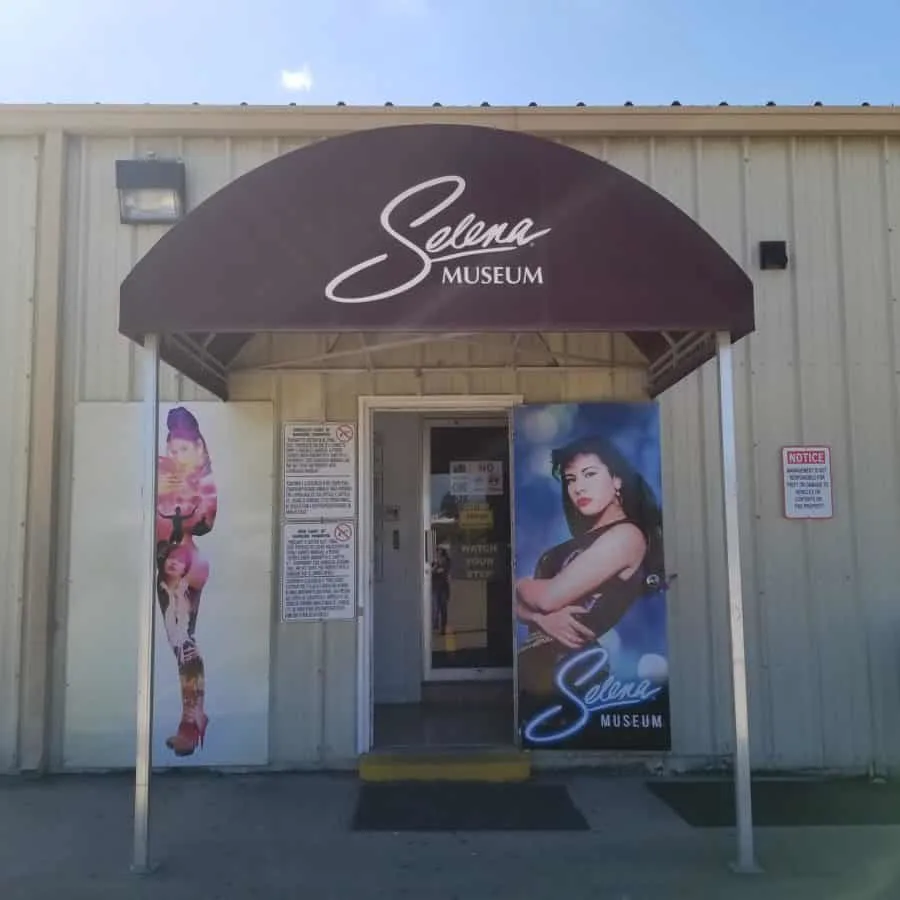 Singing along to our favorite music makes our road trips more enjoyable and I decided to do the whole drive back, too. It's the first time I've driven so far, but a trip to South Padre Island is W-I, worth it!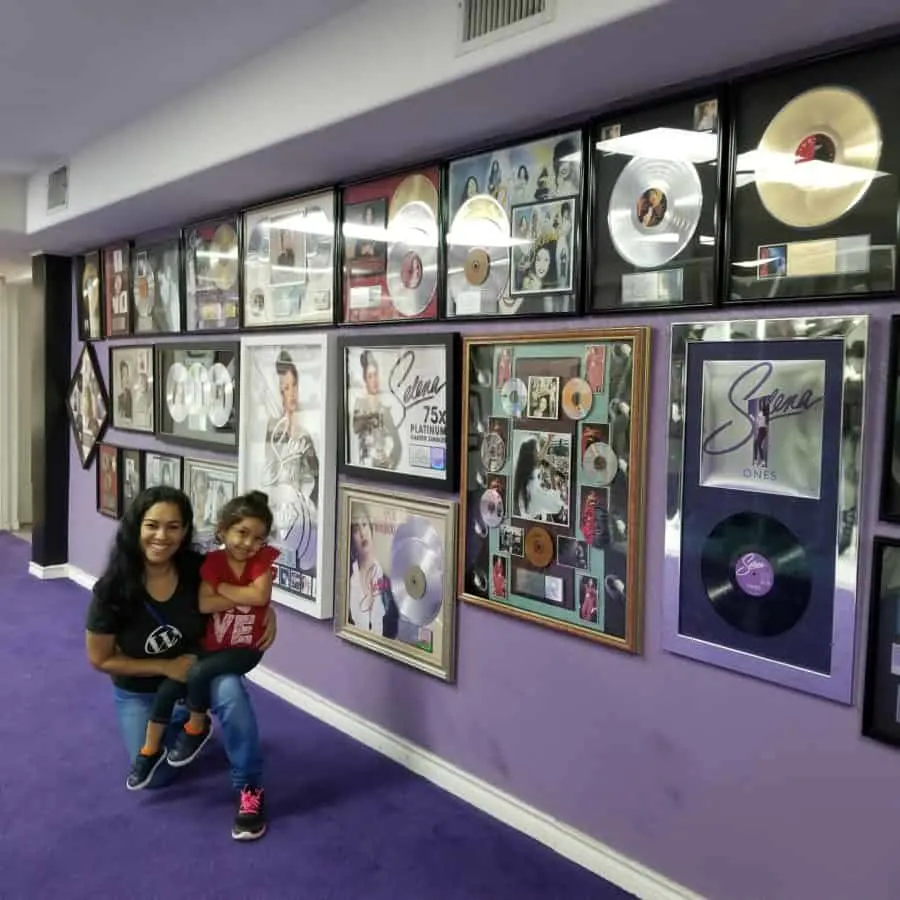 I took great joy in showing Eliana all the outfits Selena designed herself, her records and albums, and they even have a WHOLE ROOM filled with her awards! She was so young and so talented, and the footprint Selena left on this world will be permanent.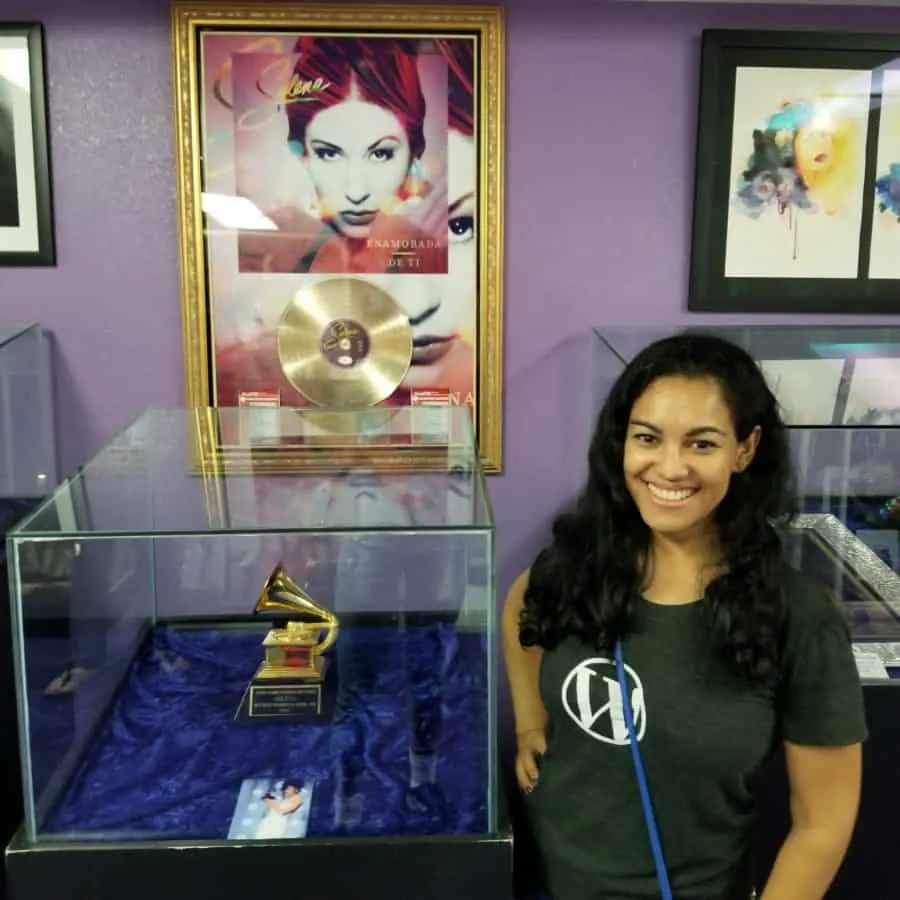 We also visited the shoreline in Corpus Christi, and stopped to pay our respects at the Selena Memorial Statue, also called el Mirador de la Flor.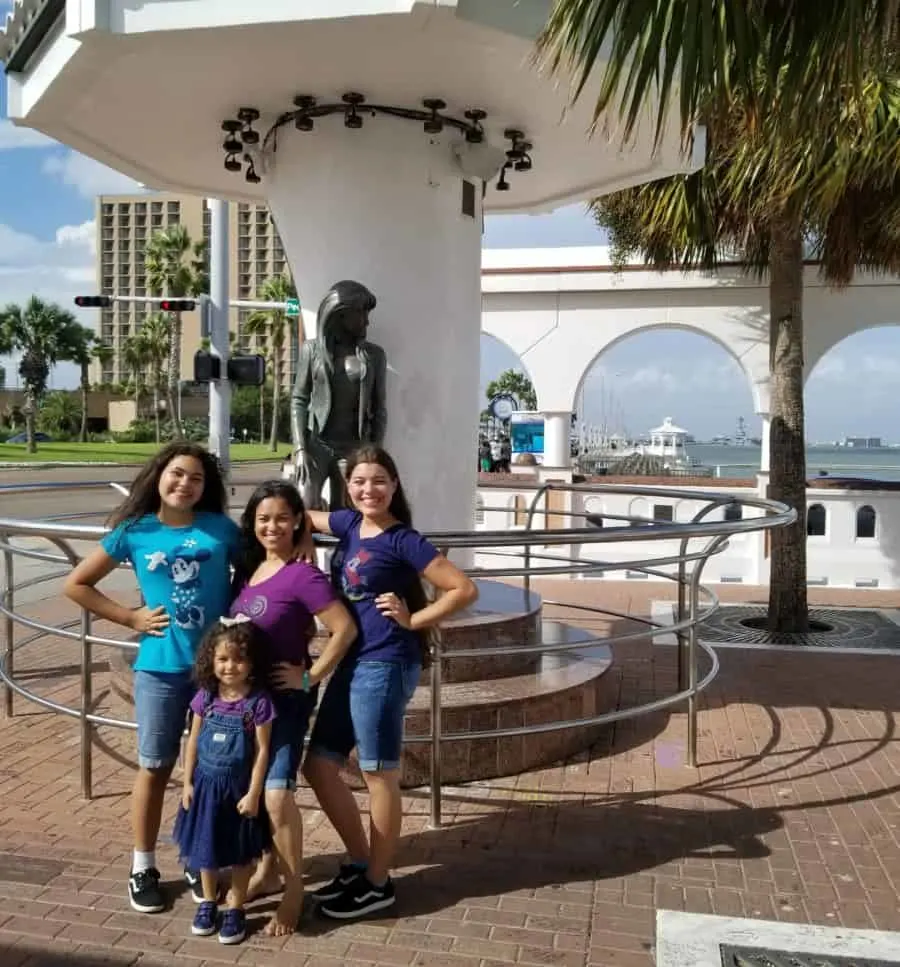 The bricks lining this peaceful gazebo have names of hundreds of her adoring fans. You can look off into the ocean as a loudspeaker plays her songs and an overview of her life and accomplishments.
View this post on Instagram
I brought my hula hoop along so I could move to Selena's music, because, oh well, I am making up for my sad childhood, and I'm okay with that.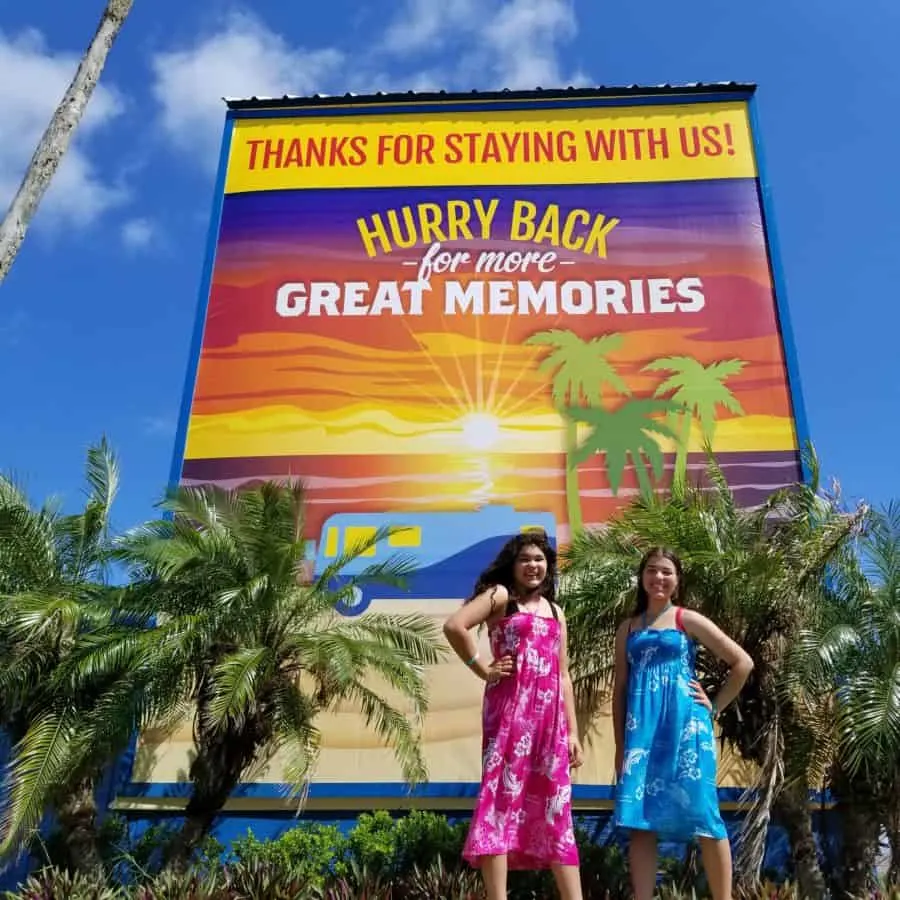 Our hosted stay in the KOA campgrounds in South Padre Island was amazing. We had a peaceful time and it was just what we needed to reconnect as a family. We are so grateful for the loft, the meals and activities while at the property, and for the chance to make so many memories together and with some of our special friends. My dream is to travel and visit KOA campgrounds all over the country!
Have you ever been to a KOA? Share your favorite activities from my post or from your stay in the comments below.
[ela]