There are basic facts most of my followers know about me, and some of the most obvious are: I love God, I love my family, I love motherhood, I love words, and I love being a homemaker and cooking vegan meals with a Dominican flare. What most don't know or even imagine is that most of these are slowly acquired passions.
If you would have told 12 year old Elayna that one day she would find joy in cooking, she would have laughed at your face and told you you were crazy. She hated it that much, and she was that sassy, too.
As the oldest child, it was my responsibility to keeping the house neat, the dishes clean, and to finish cooking or cook the meal of the day while my mom worked. I have to admit, that food was pretty much garbage. Being as dramatic as I was, I thought I was the one who was suffering, but my poor siblings had to actually eat that! And I didn't have a positive attitude whatsoever. I was bitter and resentful, and it was frustrating that I had to do all these chores to only fail trying to live up to the standards of a borderline obsessively perfectionist household.
Another fact that may come as shock: I was so traumatized by my parents' divorce that I decided early in life (more specifically when the finalized divorce was delivered while I was having lunch on THE DAY OF my 10th birthday) that I would NEVER —as in NOT EVER —marry and that maybe I would probably possibly perhaps have ONE child, but then again maybe NOT. I always encourage other moms to help children make decisions in advance because I know first hand that the mind and will of a child is greatly underestimated.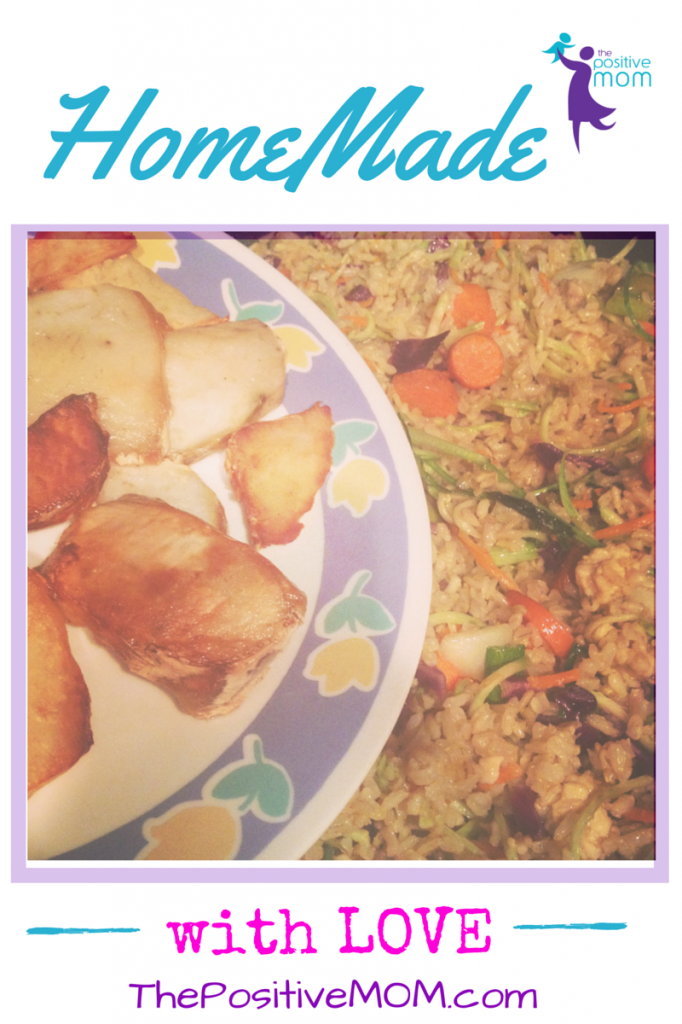 Finding the Gospel of Jesus Christ in my teenage years planted the seeds so that my heart would soften about family relationships. This process certainly didn't happen overnight and it shows in that I was not really thinking through when I said "I do" the first time around.
When I moved to the USA, I left behind my fast-paced corporate career and college life to be a housewife. I wasn't exactly thrilled about leaving my country, but the idea of a long-distance marriage didn't seem very promising. And because I am an ALL-IN type of girl, and I do everything with the deepest intensity, I decided that if I was going to do this, it would be well-done! I embarked on a journey to learn everything about being a wife and a mom, I learned how to cook, and how to sew, and read up on everything about motherhood— which of course is great, but since then, I've learned that, in times of struggle, it always helps to talk to The Manufacturer directly. 😉
And after I had THE ONE CHILD, I was totally hooked and in love. It took me a long 3 months to become pregnant again. My daughters are 1 year and 7 days apart. I always chuckle wondering if my very verbal desires to have 10 kids back to back is what scared my ex away to the point of leaving. We know that's not the case, but it sure is fun to think about that.
Immersing myself in the service of my family transformed my mindset and caused a paradigm shift. Doing chores started feel to like an honor and a blessing, rather than a torturous curse to me.
Housework didn't stop being ENDLESS, but it did stop being POINTLESS – even when SPOTLESS doesn't last a fraction of a second.
It may be a form of rebellion, but I refuse to let my childhood baggage become my children's. I encourage them to contribute to our goal to keep a tidy home, while avoiding to fall back to my perfectionism patterns, and catching stopping myself, as necessary.
As I grow closer to my Heavenly Father, I find better ways to balance household management without obsessing or letting it slide too much, especially with the added responsibilities that come with being a homeschooling mompreneur. I'm sure you know the house can go from haven to hovel in a matter of minutes when you have small kids. He encourages us to establish a house of prayer, a house of order, a house of learning, a house of peace, and to forsake the world.
I always say I am a Martha striving to become a Mary, and I realize and recognize that spiritual chaos, mental clutter, and compulsive trends that leave us feeling like we are not enough are the root of this constant battle that robs our peace.
The clean dishes, the folded laundry, and the perfectly fluffed pillows don't define motherhood — and neither does the opposite. Motherhood is a partnership with God, with my husband, and with my children. It's all about the relationship I have with them — the closeness, the bond, the fun memories is what they will remember (which is why a smart move is to make fun memories doing chores lol).
I love order because God is The Great Organizer, and, while I don't want to abide in messy, dirty surroundings, I must focus on my TO BE LIST so I can be the best mom I can be, which means that my children are my reason, not my excuse. What is the point of exhausting yourself to the point that it makes it harder to be patient, loving, kind, and focused on what matters?
Life isn't about having everything clean and put away at all times… it is about BEING PRESENT and enjoying, embracing, and excelling at what we are doing in a particular moment, as miraculous or mundane as it may seem.
Is housework drudgery or service? It's my choice. I see housework as a ministry of service and love unto those that are under my stewardship and care. I feel that doing laundry, cooking, cleaning, hand-washing cloth diapers, and the unending list of chores I need to be on top of everyday is my attempt to be like The Savior when He washed his disciples' feet.
When we change the way we look at things, the things we look at change. Everything I do in my home is homemade with love. I actually send telepathic messages of love to the food as I cook it, and I take on my housework tasks as meaningful work.
How do YOU find joy in housework?
[ela]