"She had to know about it! She's so successful- how could she just be so blind?," the random woman sitting next to me exclaimed.
I had just met this woman and though I usually just let things go and change the conversation when someone assumes, accuses, or gossips, her comment really bothered me.
She was talking about my mentor, after all!
We were both at a three-day event with about seven people from all over the world that had come to learn from a spiritual teacher who had just confessed that her husband hacked and scammed her.
Her ex-husband had conned thousands of people using her business and she ended up repaying millions of dollars in debt and was almost incarcerated for it, as a result.
Over the years, I had heard that story and seen my mentor be met with compassion by large audiences, and I've witnessed her debt decrease. This time, she was being harshly judged, and little did I know that this random woman's words about my mentor would become the voice in my head.
"How could you be so blind!?" I punished myself, a few months later, as I realized my own truth.
I had just arrived home to my family after taking the red-eye flight from Los Angeles, California, and I was happy to hug my little girls again!
We had our morning rituals (writing our gratitude, reading our scriptures, and praying as a family), then I went up to my home office to write about my exciting four-day trip, which included interviewing some of my favorite actors and actresses, visiting movie sets, and attending a glamorous Red Carpet and Movie Premiere event.
"Life is good," I thought to myself as I sipped on my ginger root tea.
When I pulled up my blog, I felt like my life was over. It was all in Chinese writing and there were questionable products on the screen. I was hacked!
I started to panic, so I decided to pray, which always gives me peace.
A little calmer, but with tears still rolling down my face, I posted on Facebook so my friends could tell me what they saw on the screen when they visited my website.
Some of them saw my regular website, and I started to feel hope that maybe the nightmare was over and soon it would propagate to be back to normal, but it turned out to be the opposite.
I quickly got in touch with the brand publicist (and my beloved friend) to make sure he knew why I wouldn't meet the article deadline, and my heart sank. I had always been on time!
I started to work with my hosting company to figure out what had happened and how to solve it, but my husband said he would take over and talk to them. I thought it was kind, but a bit strange since he was rarely that helpful and he was still at work.
Either way, I was thankful and felt relieved. This would allow me to write about my press trip on a Word Processor, so I could publish it as soon as "we" were back online.
My husband and I are both web designers. In fact, we became friends while working on a WordPress project for one of my book publishing clients.
I went back and forth between panic and prayer, as he handled all communication with my host and kept me updated.
For many, a website is a brochure, an informational outlet, or a marketing tool. For me, my website is my main income stream, and a symbol of freedom.
I monetize my blog through ambassadorships, advertising, and affiliate marketing, and I have been either the sole or main provider for my family for over fifteen years, because of my blog.
Beyond that, storytelling is my most fulfilling passion, and in my blog are collected my most sacred stories: stories of pain, laughter, joy, adventures, and adversity.
I felt as if the hacker was taking not only my livelihood but a piece of my soul. I could not describe this feeling, but I told my daughters it was as if my history was being erased.
Professionally, I was mourning. All my work was gone. I had won awards for that work, but most importantly, I had "saved lives" with my words, many times people I've never met, in countries I've never visited.
It was a sad day for my daughters and I, and we didn't even know half of the story yet.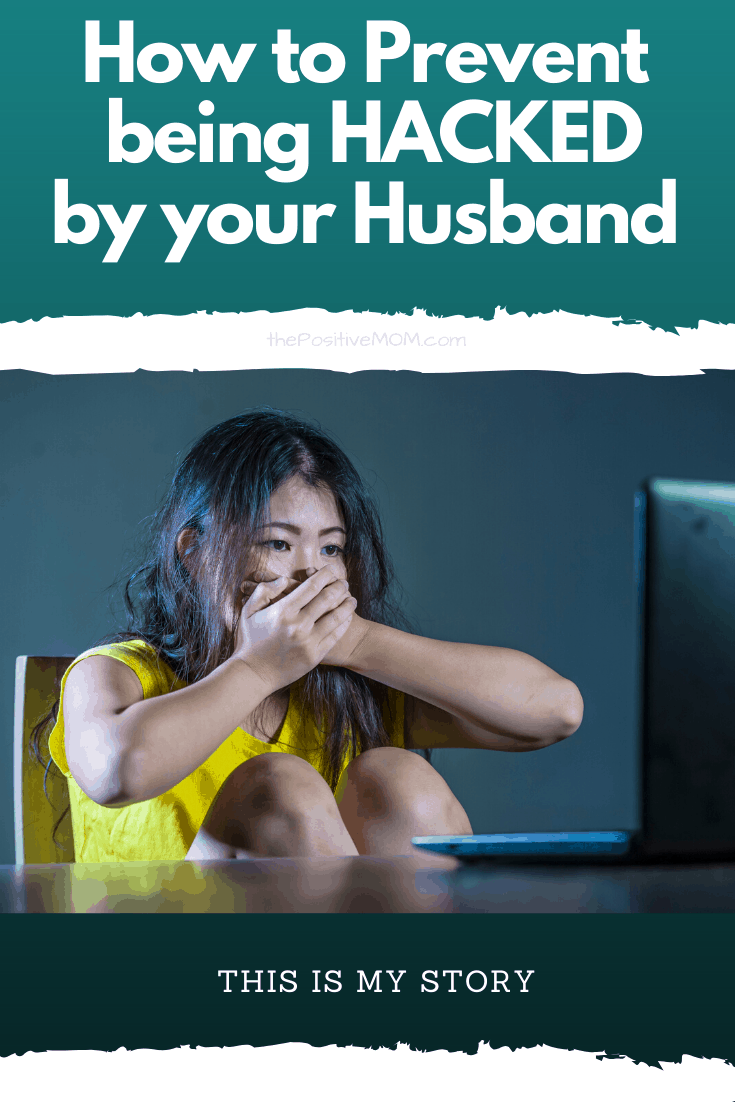 After what seemed like an eternity, I had confirmation from the hosting company that they had successfully "cleaned everything up" and uploaded a recent backup.
I was so grateful for my husband and for all of the people that helped make that happen. I published the article and could move forward running ads and affiliate links, and delivering on my sponsorship deals. We were back in business, baby!
My sense of safety didn't last very long.
Soon after, I went grocery shopping with my daughters and my credit card was declined. I thought it was weird and I knew it had to be a mistake, but if it's happened to you, you know it feels uncomfortable and, well, people start getting impatient because you're holding up the line.
I tried my debit card, and it didn't work either! I never carry cash or check with me, so, embarrassed and feeling the stares and glares, I decided to suspend the transaction and call my bank.
The representative informed me that someone had impersonated me and hacked into my bank account, which was linked to both my debit and my credit card, and that they could not authorize any transactions until they resolved the situation.
Someone had opened an account with a different bank and had made large purchases under my name with several retailers. Eventually, we managed to survive and make the most vital purchases and pay bills using either cash or gift cards.
I had to stop everything I had planned to do to take steps to mitigate the existing damage and avoid more. Inconvenient and stressful doesn't begin to cover it, and the chaos impacted our home life and family togetherness. It took a hit on my mental health, too!
I wondered how someone could be malicious enough to put that burden on my family. Could it have been the same person who hacked my website?
I forgave and moved on. There were some considerable purchases that couldn't be disputed, but ironically, it felt like a small price to pay to get back to normal again.
I woke up the next morning to find that my computer did not work. This was all impacting my sanity and my productivity, and affecting my bottom line.
I relied on my husband to copy the hard drive contents, only to find out that instead of restoring my files, he wiped it clean and there was no backup!
I mourned my pictures, my writings, my presentations, my designs, my life! I kept holding on to my faith in God, but I was so sad, upset, and simply depressed. I just didn't understand why all of this was happening at the same time and destroying what I had invested so much to build.
One day, I found out my daughters' business email address login was being sold on the dark web, and that's when I found out what was at the root of these events.
I was sick to my stomach as I asked myself:
"How could you be so blind!?"
All these years, I had been married to someone who lied, cheated, betrayed, stole, and impersonated me.
His addiction to visiting immoral websites and his compulsion to download immoral content had infected my electronics. This destroyed the family unit we had, it broke my heart, and it put my daughters and me at risk.
I had trusted him to fix what I didn't know he intentionally broke, and thus, I enabled more damage and engrossed myself deeper into the pit of victimhood.
When I remembered my mentor's story and how much I wanted to hug her when I heard that her own husband had ruined her life and her reputation, I fell to my knees in tears. She didn't know. She couldn't have – and neither could I.
I decided to give myself the same compassion and love that I had for her and to stop being the woman who blames the victim. I understood why that woman's comment didn't resonate with me that time at the event. It was a message from the Divine to never be ruthless in my self-judgment and to offer myself the grace I extend to others.
Like me, most women are worried about hackers and cybercriminals getting access to their email, social media or bank accounts, but we don't worry about the one person who has everything he needs to hack us: our husband.
He knows your social security number, your date of birth, many of your former addresses, and maybe even the answer to all of your security questions.
If your husband suffers from addiction, you are a separated mom or are in the process of a divorce, the first step is to gain awareness of how common spousal hacking is and that it can happen to you.
I've read over and over again that when a marriage is ending, it is almost guaranteed that one of the spouses will either hack, track, or spy on the other spouse.
Spouse hacking consists of theft of information, disseminating false information, or any vengeful act that requires or involves technology, in an effort to make your life harder or sabotage you in some way.
Knowing my mentor's story helped me when I found out I was targeted and deceived in my own home. I felt like it was possible to recover in every way and that I wasn't alone.
We may hear a story like this and think, "This would never happen to me! I know better." The truth is, we are all vulnerable – everywhere.
I share my story so you can prevent being hacked by your husband, or like me, take back your power.
How to avoid being hacked by your husband
I realized that my husband took advantage of my carelessness and my ability to protect my accounts, so I am going to share the steps I took and I am still taking to drastically reduce my chances of going through that nightmare again and enjoy more peace of mind through cyber safety.
I stopped using auto passwords.
I installed antivirus and firewall software.
I'm backing up important data on external hard drives and USB sticks.
I'm not providing real answers to my security questions.
I'm constantly changing my passwords and making them more complex.
I'm using two-step authentication more often.
I know where my computer and my phone are at all times.
I use a secure PIN and fingerprint recognition for my devices.
I closed all joint accounts and revoked access to any personal accounts.
I put a freeze on my credit.
I enabled login alerts to get notifications when someone signs into my email or social media accounts.
I notified my contacts, service providers, and financial institutions about the separation.
Even though spousal hacking and cyberstalking is considered unlawful and criminal, you may not decide to involve the authorities.
However, if you are a victim of domestic violence or financial abuse, I would highly encourage you to do so. Abusers have a wealth of tools readily available and you could be in grave danger.
I don't believe all husbands (not even most husbands) have the potential to become hackers, scammers, or con artists. Many men are honorable and healthy, but it's good to be aware, informed, and prepared, especially if your gut is telling you something you want to refuse to believe.
Want to Become UNHACKABLE?
Download my unhackable checklist HERE so you can become Alert, Conscious, and Equipped to become safer and more unhackable.
Do you know anyone who has been hacked by their spouse? I believe that sharing our stories can help others heal from the emotional injury that comes from being victimized, attacked, and injured. Storytelling heals because emotion is the common thread to our humanity.
My mission is to help moms find peace, break cycles, and feel whole so they can be present, peaceful, and positive moms. To receive a gift that can get you started on that journey click HERE.