Last week, my daughters and I were at the Walt Disney Studios screening "Beauty and the Beast", a new reimagined Disney live-action film. As a WeAllGrow Storyteller, I was overjoyed to be selected by Disney Princess, Dream Big Princess for this magical field trip, in which we had the opportunity to reunite with our friends Marshall and Ceci!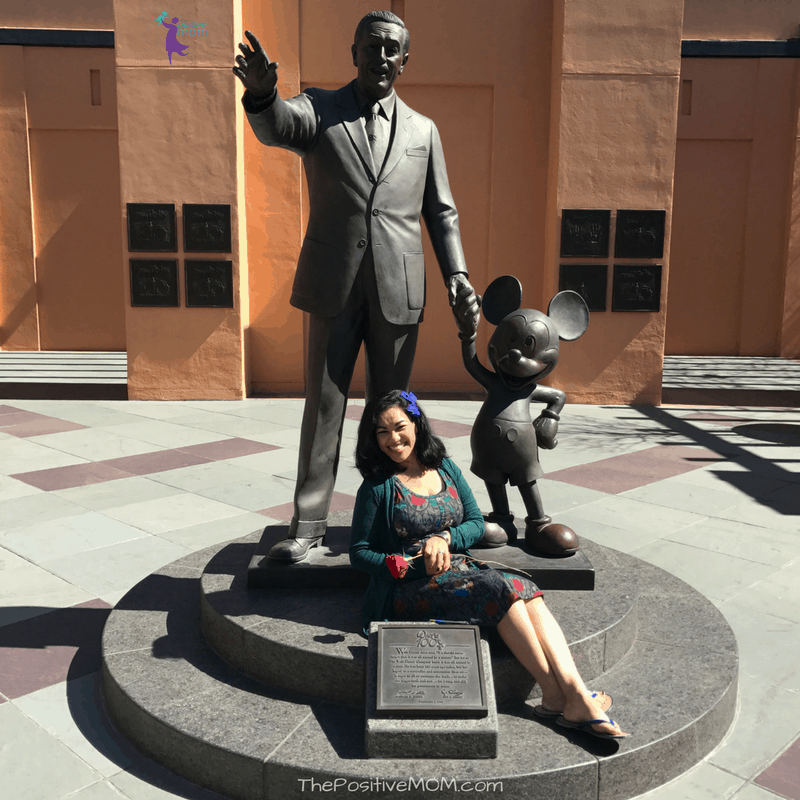 I am so grateful to be part of the first group to screen "Beauty and the Beast" before this long-awaited film is released in U.S. theaters on March 17, 2017 (and even before the premiere!), and about the fact that we were all Latina Influencers!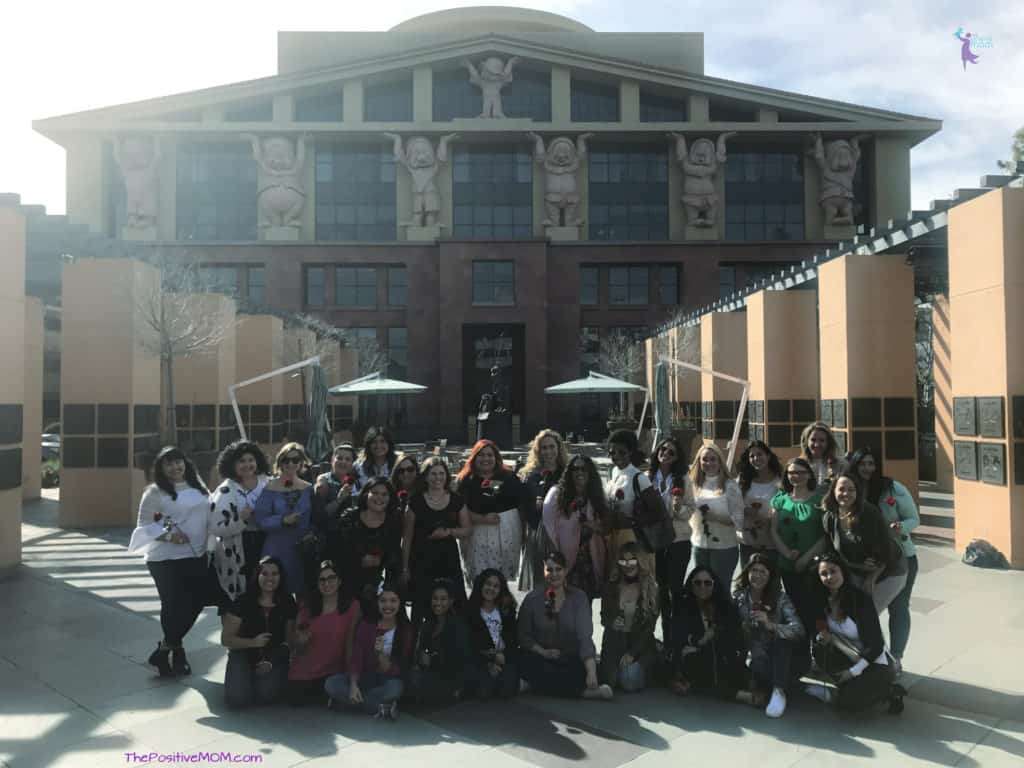 We all know this classic! "Beauty and the Beast" is the fantastic journey of Belle, a bright, beautiful, and independent young woman who is taken prisoner by a Beast in his castle. Despite her fears, she befriends the castle's enchanted staff and learns to look beyond the Beast's hideous exterior and realize the kind heart and soul of the true Prince within.
"Beauty and the Beast" is one of my favorite Princess stories. Belle is a woman who knows there is more to life beyond circumstances, a woman who has the self-respect and is an avid learner and teacher. She's an empowering role model for our daughters.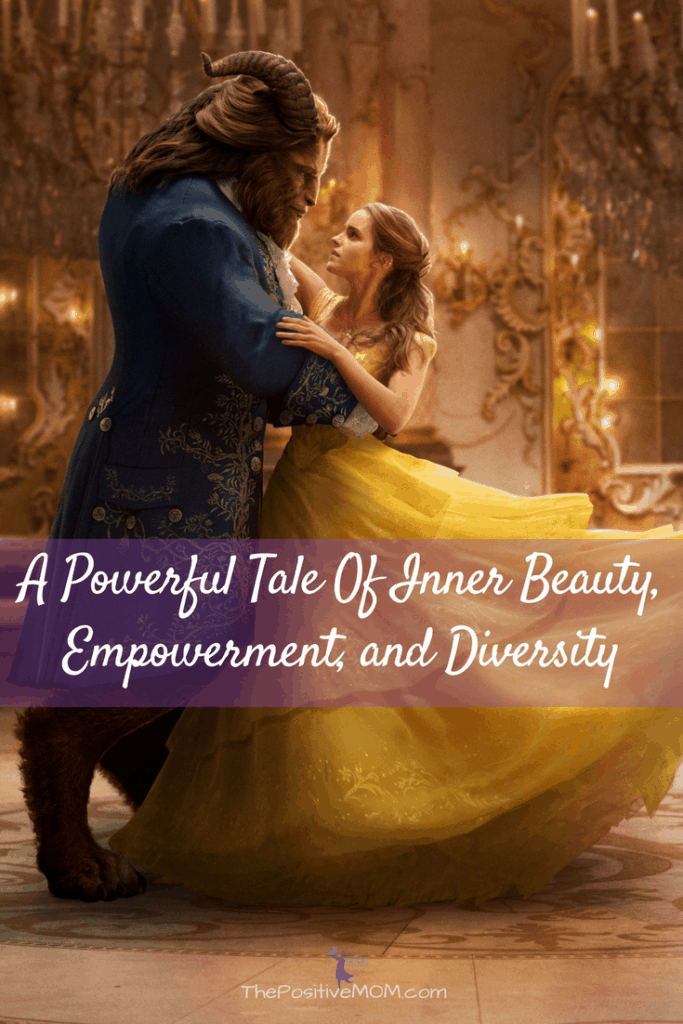 Directed by Bill Condon and based on the 1991 animated film "Beauty and the Beast," Disney's new "Beauty and the Beast" live-action is a re-telling of the studio's animated 1991 classic which refashions the classic characters from the tale as old as time for a contemporary audience, staying true to the original music while updating the score with several new songs.
It was fascinating to see the story and characters we know so well come to life in the "Beauty and the Beast" live-action adaptation.
"To have an opportunity to work with state-of-the-art technology and an amazing cast is such a blessing!" exclaimed Bill Condon about the extraordinary ensemble cast for "Beauty and the Beast:" Emma Watson as Belle, Dan Stevens as The Beast, Luke Evans as Gaston, Kevin Kline as Maurice, Josh Gad as LeFou, Ewan McGregor as Lumière, Stanley Tucci as Maestro Cadenza, Audra McDonald as Madame de Garderobe, Gugu Mbatha-Raw as Plumette, Hattie Morahan s the enchantress, and Nathan Mack as Chip, with Ian McKellen as Cogsworth, and Emma Thompson as Mrs. Potts.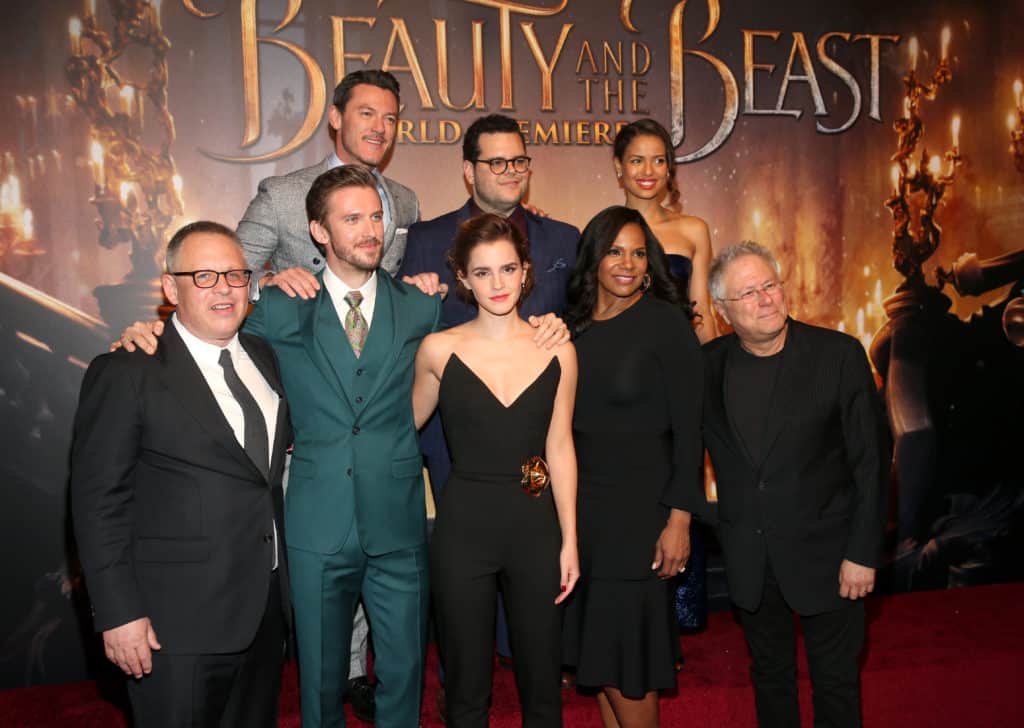 "What we wanted to do was bring the story more into reality, not create a new story," says Bill Condon of his goal to create a film that is reverential of the original, expanding upon the story's timeless themes and adding more depth and dimension to the familiar characters, while still celebrating the animated film and its legacy.
The "Beauty and the Beast" live-action remake does a remarkable job of reminding us of the lessons we learned in the animated classic, with increased intensity and through extraordinary visual effects, but we also learn new lessons with the unexpected subtle twists that enhance the depth of the characters, without making drastic changes to the story.
3 Lessons From Disney's New "Beauty and the Beast" Live Action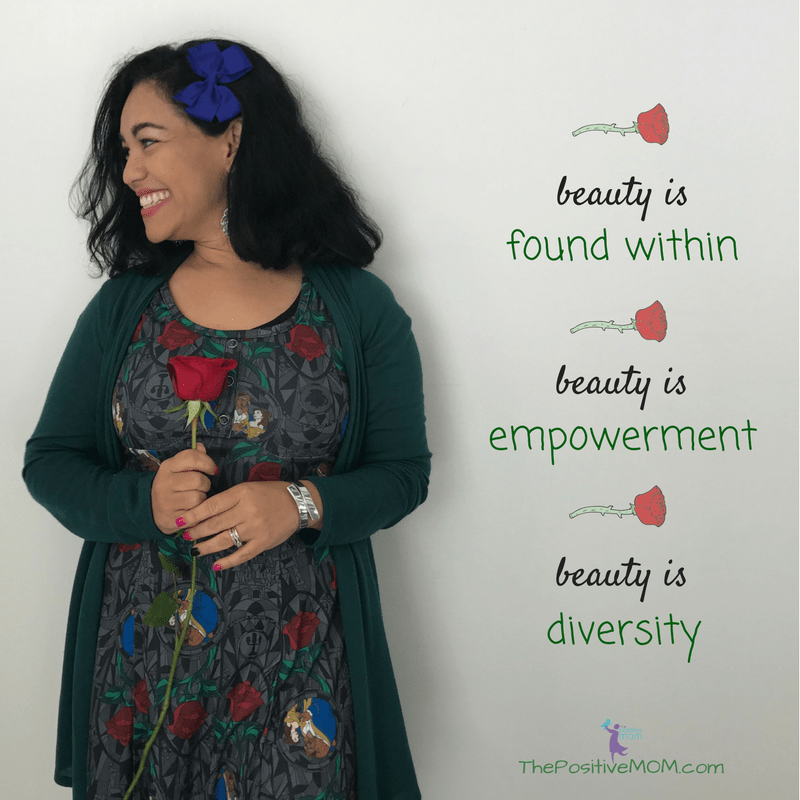 Beauty Is Found Within
"Once upon a time there was a dashing young Prince (Dan Stevens) who lived in a magnificent castle." The film offers a glimpse into the Prince's life before he became the Beast. He was cursed by whom he thought was "an old beggar woman" because he became insolent and self-absorbed. To break the curse, he needed to learn to love another and be worthy of their love while appearing as a beast.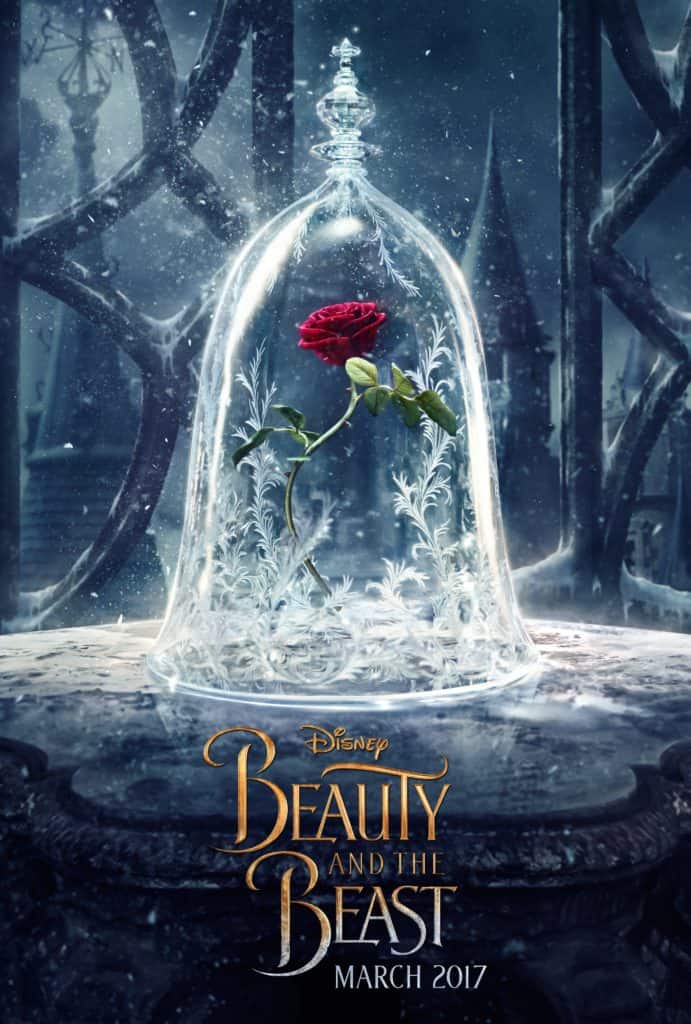 The essence of "Beauty and the Beast" is that true beauty consists in one's ability to love oneself and others, and to inspire others to love you in return, because of your character. In a world where our daughters are bombarded with messages of what beauty "looks like," this unforgettable tale of love and friendship reminds us that your beauty, power, and happiness has to do with your intention, perspective, and compassion, rather than with your youth, attire, possessions or perceived outer beauty.
The classic tale of "Beauty and the Beast" – and its empowering message that true beauty comes from within – dates back to 18th century France and the first published version of the fairy tale, "La Belle et la Bête," by Gabrielle-Suzanne Barbot de Villeneuve. Today, the themes are still just as relevant and the story continues to enthrall storytellers, resulting in countless interpretations across all forms of media, but it is Disney's Oscar®-nominated animated film from 1991 which has been the definitive version.
Belle has a loving nature and the ability to see what other people cannot.
"The Beast is a fully-digital character created through performance and facial capture technology, and Dan is able to beautifully convey both the Beast's humanity as well as his beastliness," says producer David Hoberman, explaining how we are able to see the beauty in the Beast, right along with Belle.
The magic of Disney is that we are able to weep, laugh, and connect with heroes (and heroines), villains, people, animals, and even inanimate objects!
Beauty is Empowerment
Belle is the heroine of "Beauty and the Beast." She's a fiercely independent, bright and spirited young woman, who knows she is different from everyone else and embraces it with confidence. Her assertiveness, self-acceptance, and aspirations seem to be puzzling to the people in her village.
Prior to 1991, most female characters in animated films were viewed as passive and somewhat one-dimensional, but Belle broke the mold. She quickly became an empowered role model for girls around the world and the first contemporary feminist heroine in an animated film.
"[Belle] is more interested in seeing the world and figuring out who she is than in finding a man and getting married." says Director Bill Condon.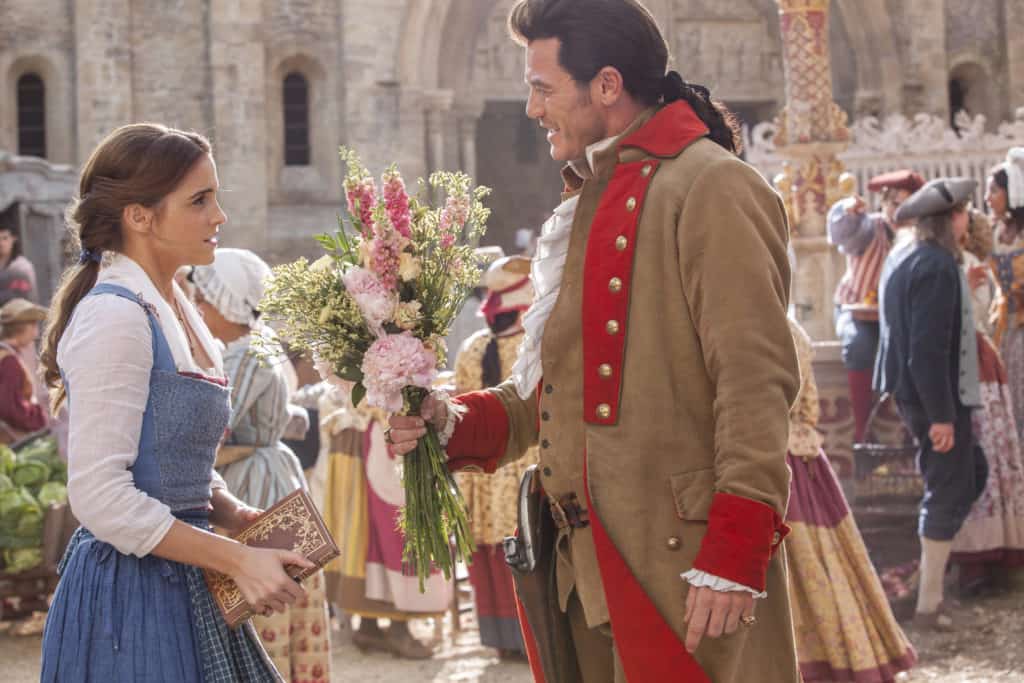 And I confess some of my favorite parts in the "Beauty and the Beast" live-action involve Belle rejecting the relentless advances of arrogant and boorish Gaston (Luke Evans), and the comedic interactions with Gaston's sidekick LeFou (Josh Gad).
I have lived both experiences: the first where obsessing about love and romance leads you to think you've found it in the first possible suitor, and the second where you are clear about who you are and attract someone who is enchanted by everything that makes you you…
And this what I see in The Beast – someone who turns out to be caring, generous, chivalrous, someone who she looks up to, who protects her and makes her laugh. He also shows his vulnerable side, allowing her to be her naturally compassionate and nurturing self, and to inspire him to be more.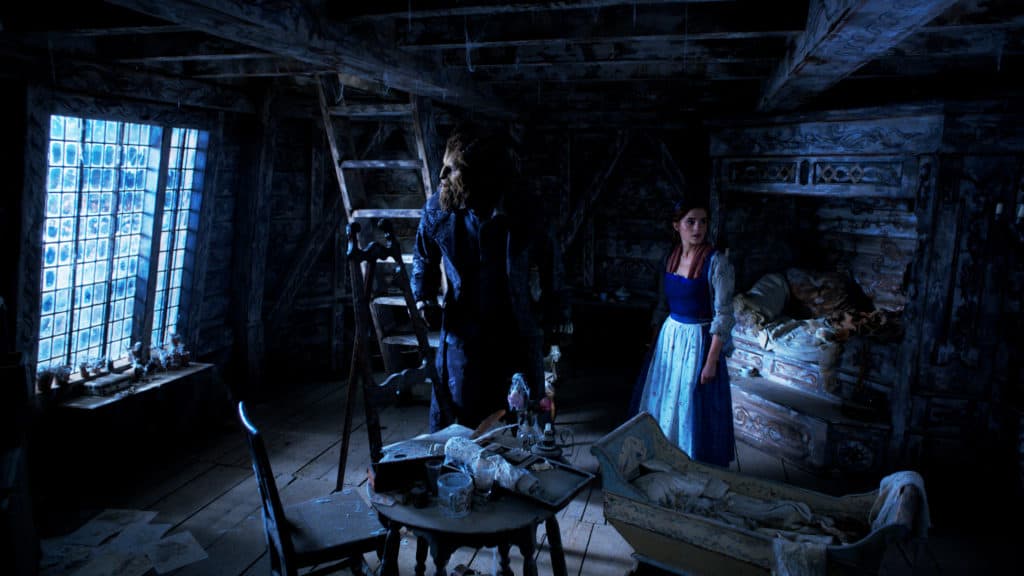 It was beautiful to explore what the Beauty and the Beast have in common and why she falls for him, and how she could find love, romance, and partnership, while her dignity was intact and her dreams could be fulfilled.
Beauty is Diverse
Maya Angelou once said: "It is time for parents to teach young people early on that in diversity there is beauty and there is strength." The "Beauty and the Beast" live action is proof that Disney agrees.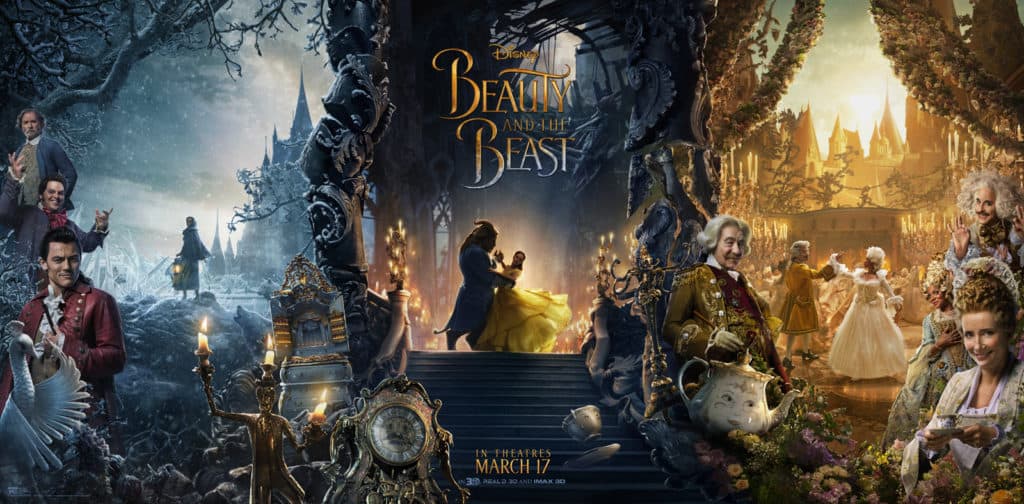 Besides the implied diversity (Belle is not like other girls and the Prince is a creature perceived as a Beast), the "Beauty and the Beast" live-action is explicitly diverse. The cast is multiracial, portraying multiracial couples, and same sex couples being represented in a brief and subtle scene.
Director Bill Condon called this an "exclusively gay moment in a Disney movie." There has been a wave of controversy and alleged boycott of one of the most anticipated films in history simply because of this step toward inclusion and representation.
The world is not all white, straight, and Christian (I liked this thought so much that I was tempted to use it as my title for this post). The world and its people are diverse, colorful, and eclectic, and it only makes sense that we see representative stories on-screen. This scene can certainly open up the opportunity to have powerful conversations with our children about acceptance, love, and understanding – which are virtues that can forge unity, if cultivated.
I cried so many happy tears when I was invited to the Elena Of Avalor's Coronation at Walt Disney World. I couldn't believe the Latina Disney Princess I dreamed of as a child was finally a reality! Imagine when I found out that my daughters are the stars of the Disney Junior Elena Of Avalor commercial!
"Rogue One: A Star Wars Story" star Riz Ahmed expressed this beautifully about telling representative stories:
"Every time you see yourself in a magazine, on a billboard, TV, film – it's a message that you matter, you're part of the national story, that you're valued."
Here's how I see it:
Diversity is a beauty, prejudice is a beast. Representation is a beauty, discrimination is a beast. Inclusion is a beauty, rejection is a beast. Love is a beauty, preconceived bias and judgment is a beast.
As a follower of Christ, I follow His teachings to love one another as He has loved us, to love my neighbor as I love myself. I believe it is my individual responsibility to teach my daughters that our neighbors come in different shades of melanin, genders, ages, races, backgrounds, religions, love interests, social statuses, abilities, and political views, and that inevitably, we may not share some or any of these.
John F. Kennedy, in his Commencement Address at the American University in 1963 said: "If we cannot end now our differences, at least we can help make the world safe for diversity." Those are wise words!
I could go on forever with my review of "Beauty and the Beast" but I wouldn't want to reveal any spoilers, so you can savor every moment when you go see it with your family on March 17. Mark your calendar and prepare for a stunning, cinematic event celebrating one of the most beloved tales ever told!
I look forward to hearing what your thoughts are on these amazing lessons from one of Disney Studio's most treasured titles, now revisited into a powerful tale of inner beauty, empowerment, and diversity and a live cinematic masterpiece! Share them with us!
Be sure to learn more and buy tickets at the Beauty and The Beast website, to Like Disney Beauty And The Beast on Facebook, to follow @beourguest Twitter and @beautyandthebeast on Instagram. You can also stay tuned with the hashtags #BeOurGuest, #BeautyAndTheBeast, and #DreamBigPrincess!
My mission is to help moms find peace, break cycles, and feel whole so they can be present, peaceful, and positive moms. To receive a gift that can get you started on that journey click HERE.