As moms, we are our children's primary educators. I'm not saying this as a homeschooling mom, I'm saying this as a former child. It is primarily at home that we learn how to act, react, and interact.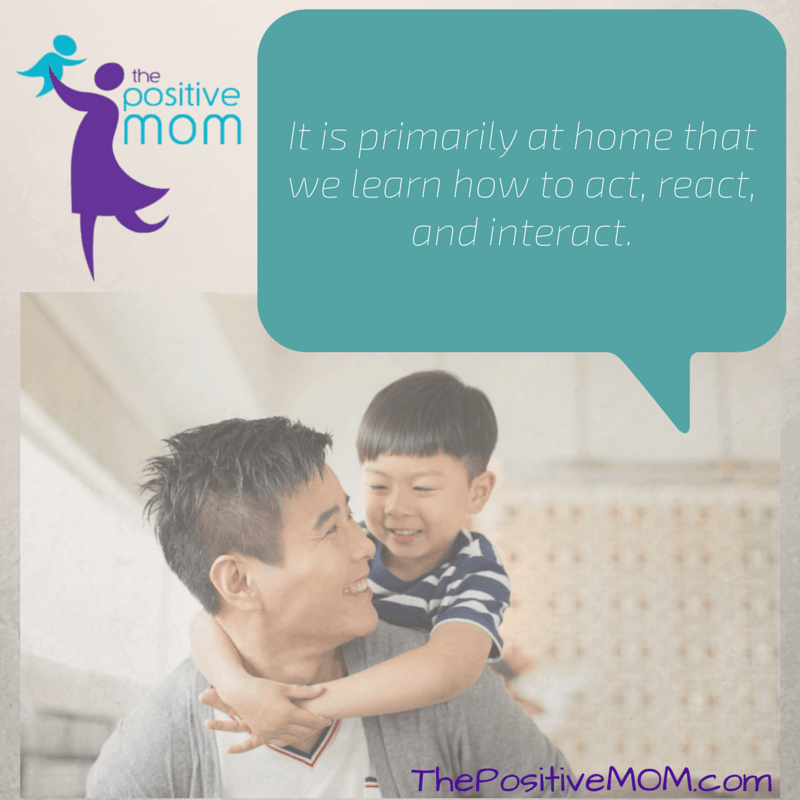 I don't know about you, but motherhood has been a humbling experience. I used to think I was a very good person until I decided that I would be careful conscious about everything I said around my daughters. Don't get me wrong, I have never been into profane words. As a word nerd, I really love beautiful words and using them properly. I think that's probably why I'm not musical. Words are my music. I digress… words do that to me.
Bullying can be taught at home when children hear and learn to say words and phrases that cause division, mean judgment, and stick labels on humans as if they were inanimate objects.
Bullying is also taught when we don't model personal responsibility and our children don't learn to properly express their feelings or own their emotions (because their role models don't in the first place).
In his letter to the Ephesians, on chapter 4, verse 29, Paul exhorts:
"Let no corrupt communication proceed out of your mouth, but that which is good to the use of edifying, that it may minister grace unto the hearers."
I believe in my heart that teaching our children to use edifying communication that ministers grace by example and by instruction is an effective way to prevent bullying.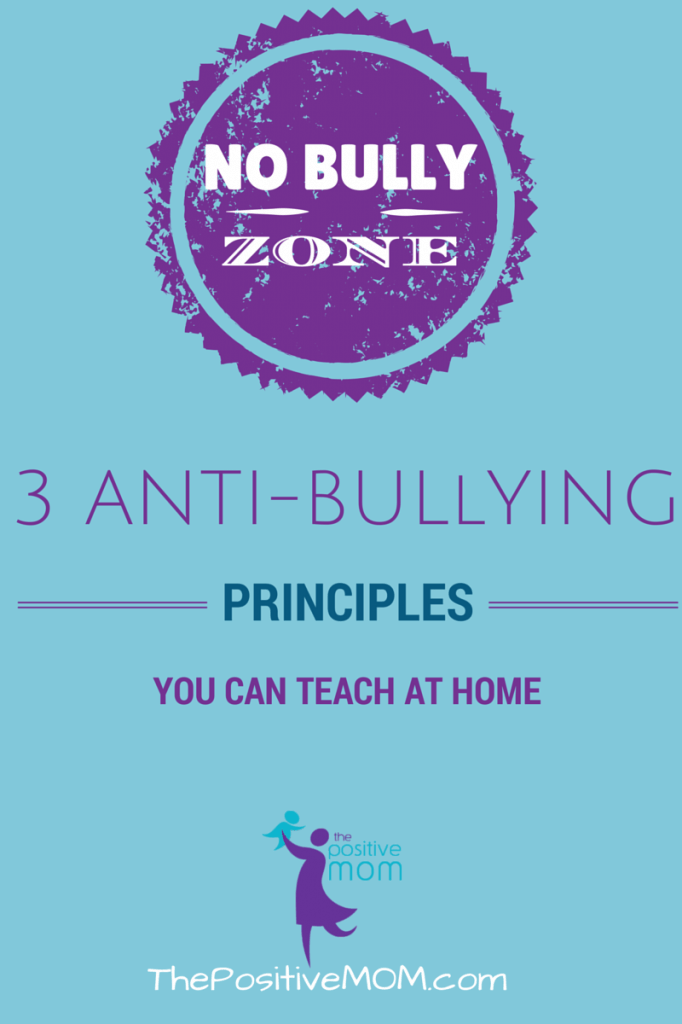 3 Anti-Bullying Principles I Teach In My Home
Respect choices and lifestyles.

My girls are only 372 days apart in age and almost opposite in personality, so that may have accelerated the lessons, but basically what I consistently teach them is: everyone is free to make their own choices and decide what lifestyle suits them best, and they aren't for our approval or disapproval.

Observe, don't judge.

A person is not defined by a behavior. One of my favorite examples that I've probably repeated hundreds of times is "I have made very foolish choices, but I am not foolish." Judgment says: "he is a jerk and I don't want to be his friend" and observation says "he seems angry so I would rather stay away for now." Making a mistake does not make anyone a mistake. Actions do not define people.

Shame Free Communication

. When a person's behavior does affect us, we can use the

"when you… I feel…I want.."

process to request a halt.
I'll explain the third principle a bit more in depth because I believe that clear, open, effective communication can prevent our children from bullying others, from allowing bullying behavior, and most importantly, to heal feelings associated with bullying.
The "When you . . ." statement describes the exact behavior in a specific, direct, and assertive manner without shaming, blaming, or judging. We must be clear about the actions (or omissions). No assumptions or interpretations. For example: "when you bully me" [which is vague, general, and subjective] vs. "when you call me ____ " or "when you raise your voice", etc. [which is fact-based and objective].
The "I feel . . . " statement is used to express our honest, open, vulnerable feelings and emotions. It is healthy for children to learn feelings beyond happy, sad, and angry. They must be taught to describe emotions such as "scared, unloved, hurt, intimidated, unsafe, unheard." As we grow, we also learn what it is to feel invisible, discounted, dismissed, unheard, ignored, insignificant, and taken advantage of, just to name a few. "I feel" is better than "I am" because our emotions do not define us, and we are using words to speak up for ourselves and voicing our reality.
The "I want . . . " statement must also be clear, specific, and descriptive of the type of behavior you would appreciate from the other person. Stating our request in a positive way also helps. For example, instead of telling my 13 month old toddler "don't hit," [or even worse "don't be mean to your sisters!"] I tell her I want her to "be gentle" or "use her gentle touch."
So let's sum up the formula in one example:
When you raise your voice and turn red, I feel scared and I think you will hurt me. I want you to please speak softly and remain calm while we talk.
Is It Bullying Or Miscommunication? Bullying does happen, but I think if we work on getting rid of the judgment, the intolerance, the labeling, and the miscommunication, our children would get along a lot better. Let our words minister grace unto all our hearers!
What do you think?
[ela]