I just got back home from spending a delightful afternoon out with my family. We were blessed to go to Music Hall at Fair Park in Dallas to see Dallas Summer Musical's feature on a brand new production of The Sound Of Music. We usually don't get many Saturdays together, but my husband has been rocking it out at work, so he was able to take the time off. He's not just a pretty face, you see!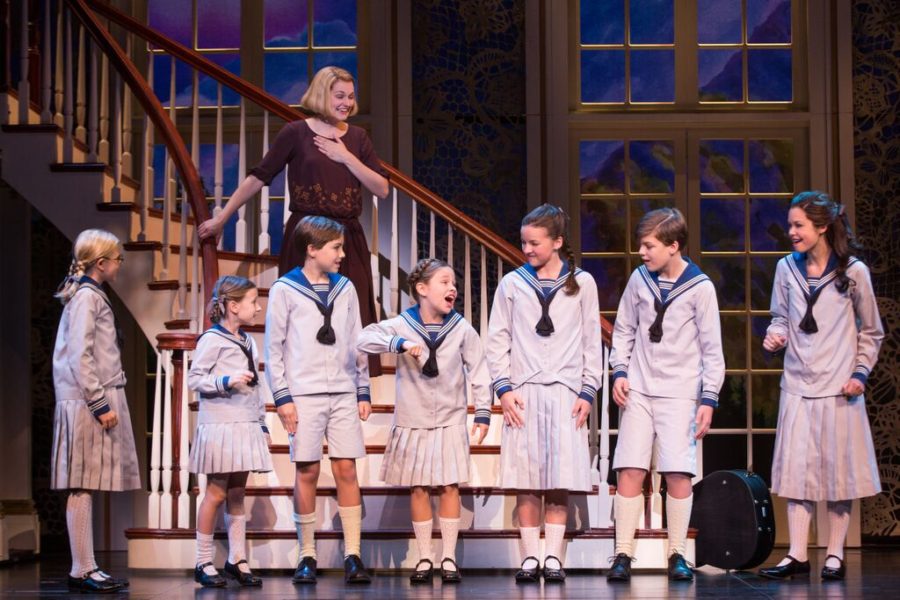 The girls were incredibly excited – and it was Pige's first time (it's never too early to introduce your little ones to live musical theater!), so it was a truly enriching experience that we will hold dear to our hearts forever; the perfect start to the magic of the Holiday season!
Though The Sound Of Music is unarguably the most successful movie in musical history, and 2015 marks the 50th anniversary of the Academy Awards® winning motion picture, it's only been a few years since I first learned of Maria and the Von Trapp Family's inspiring musical story of courage, love, and freedom.
At that time, it was just Elisha, Elyssa, and I, and I never imagined that we would end up finding and living our dream today, like Mother Abbess recommends.
Climb every mountain,
Search high and low,
Follow every highway,
Every path you know.
Climb every mountain,
Ford every stream,
Follow every rainbow,
Till you find your dream
A dream that will need
All the love you can give,
Every day of your life,
For as long as you live.
This was Elisha's favorite part. She told me that it was:
"A good reminder that we all have unique dreams and destinies and lots of love to give – in different and equally important ways."
When thinking of the part I enjoyed the most, I couldn't help but get extra teary to see a different reflection of my story in it…finding a dream that I thought was gone and lost…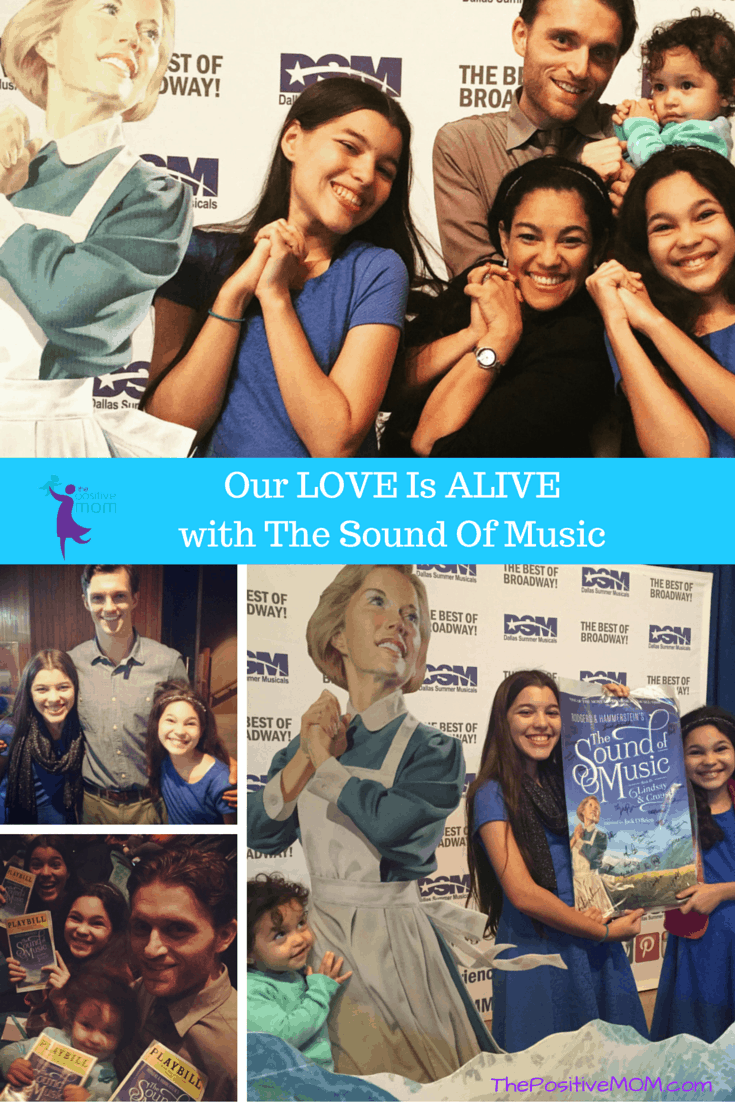 When I met Eliana and Elydia's dad I never thought we'd end up together. As a matter of fact, he is not my type! (I always say he's God's type for me). But when we started working on website development projects together, and became friends, the girls started pointing out the many reasons why we would be good together, convinced us to go on a date on Valentine's Day… and the rest is history – or like they say in fairy tales, "they lived happily ever after."
Remember the other night when we were all sitting on the floor singing the Edelweiss song he taught us? After we finished, you laughed at him for forgetting the words. He didn't forget the words. He just stopped singing to look at you. And when he speaks to you, the way his voice sounds… And the way you looked at him just now when you were dancing. You're in love with him." ~ Brigitta Von Trapp
Children say the craziest things… they just happen to be true. The truth sometimes escapes us adults, even when it's staring at us in the face.
Like in Maria's story, love found me – in the least expected way – because I wasn't looking for it.
When you focus on giving love to everyone around you, being your best self, and becoming what you want back, the man of your dreams comes along and conquers you as queen of his castle. You become "the music he needs in his life," and he quickly learns to follow the beat!
And speaking of dreamy men, it's not surprising that my husband's favorite part was, and I quote:
"That Captain Von Trapp's heart was melted by the music, he became vulnerable, and was able to enjoy the happiness he was missing out on."
Isn't that interesting? What a powerful confirmation!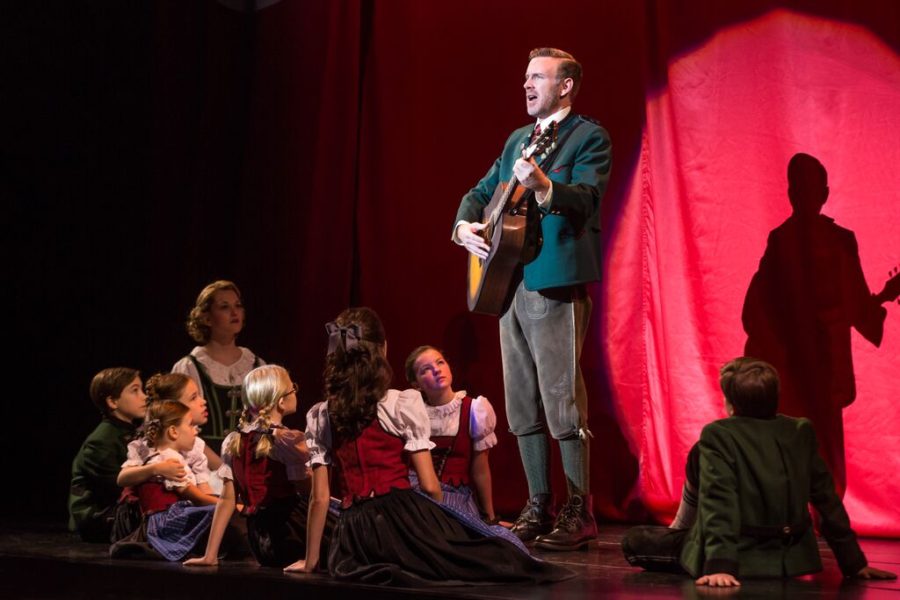 Elyssa's main take away was:
"seeing the balance between play and discipline that Maria brought to the Von Trapp family."
Balance is a topic we are all passionate about in this family!
There are so many different lessons to learn at every age and stage, which makes The Sound Of Music a must for the entire family to experience. It definitely goes down in history as one of my favorite things!
We're not sure what lessons Eliana learned, but we do know she's been singing "When the dog bites!" and "Problem...Maria" non-stop since we left the theater. Like Maria, we EF girls are outspoken, daring, dreamers and doers, so maybe she can see herself in the character.
I wonder what you will learn, and I am eager to hear.
I promise you will love this shorter, fresher, yet masterful rendition of The Sound Of Music. The dancing, the voices, the actors, and the twists!
And speaking of actors and twists, my girls loved meeting Dan Tracy (Rolf). He is so friendly and gifted, and his character was especially interesting – you'll see why! [I don't believe in spoilers!]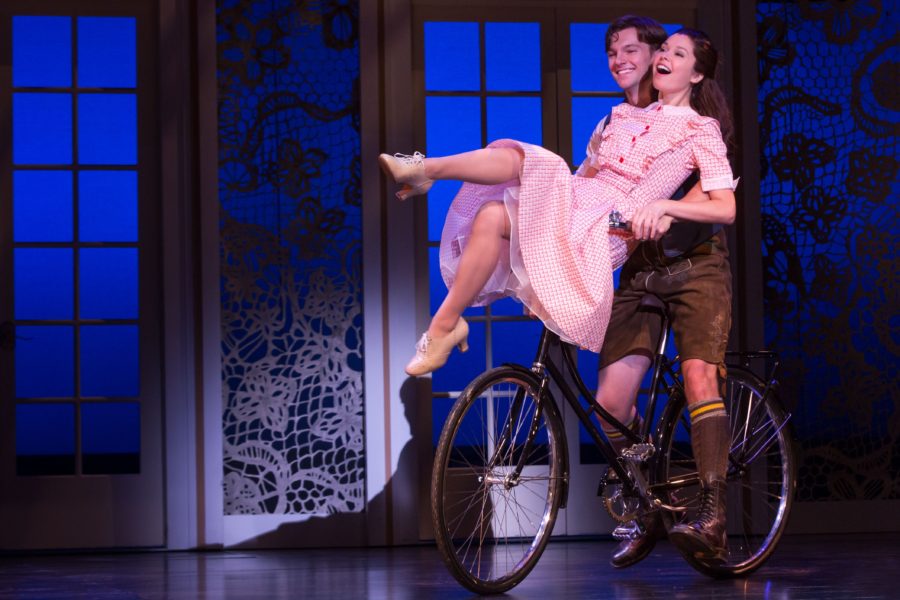 They were also excited to meet Cathy Venable, who conducted today. What a pleasant woman and talented artist. She also plays the keyboard like my daughters. It was all a tasty treat for sure!
If you want all the juicy details about The Sound Of Music at DSM, fun facts, and information on ticket pricing and sales, go to DallasSummerMusicals.org right away, because it's on stage now til November 22 only!
Whether you choose to take the family to Rodgers & Hammerstein's The Sound Of Music, go on a mom's night out, or to enjoy a well-deserved romantic date, love will be alive with The Sound Of Music, because it retains the elements of love, family, and friendship that will warm your heart with joy and hope!
And as I hug my loved ones a little tighter, remembering that happiness is not without challenge, and freedom is not without price, I invite you to do the same!
What is your favorite part in The Sound Of Music?
My family is truly thankful to Dallas Summer Musicals for the warm invite to enjoy The Sound Of Music, and providing us with complimentary media tickets. Everything expressed comes from our hearts and souls 🙂 ~ Photo credits: Matthew Murphy.
[ela]