Content marketing is a powerful strategy to position yourself as a thought leader in your industry, an expert in your field, and a master at what you do. Video is one of the best tools in your marketing toolbox because it's not only infants that respond to faces, voices, movement, and emotion – we all do!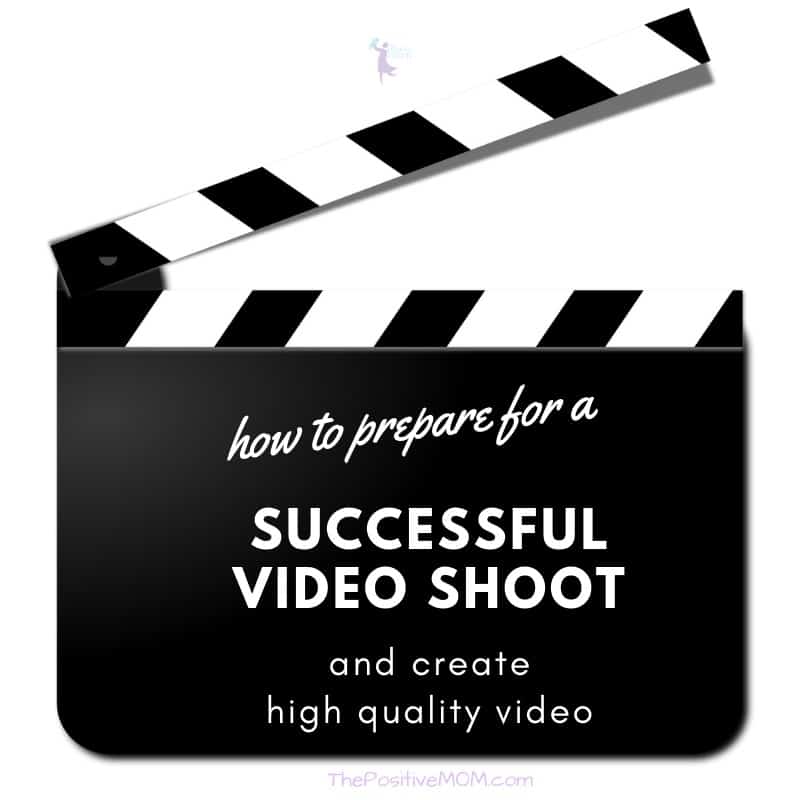 According to an original study by Wyzowl, video marketing helps increase user understanding, increase sales, reduce support queries, and increase traffic.
YouTube is the second most trafficked website and it's the second-largest search engine in the world. After all, it is owned by Google, right?
Video Marketing Stats
Look at these stats!
The average person watches more than an hour and a half of online video content per day, with around 15% averaging more than three hours.
95% of people have watched an explainer video to learn more about a product or service.
81% of people have been convinced to buy a product or service by watching a brand's video.
69% of people have been convinced to buy a piece of software or application by watching a video.
Having watched a branded video that they enjoyed, 83% of consumers would consider sharing it with their friends.
85% of people say they'd like to see more video from brands in 2018.
Where both video and text are available on the same page, 72% of people would rather use video to learn about a product or service.
This research confirms that video marketing is the perfect way to get found online and showcase your business and expertise.
With that being said, video marketing is a great investment and it's time to prepare to be in front of the camera I'm sharing a simple guide on how to prepare for a successful video shoot and create high-quality videos without spending a fortune, of course!
Pre-production is KEY
What happens before the camera starts rolling and before (Pre-production) is what makes the video marketing magic happen.
When you take the time to plan before you hit the "record" button, you avoid producing unusable footage and thus wasting time and money.
You'll also impact the ease of your video shoot and how effective your video content will be in communicating your message and serving your audience.
How To Prepare For Your Content Marketing Video Shoot
Let's go through the steps you can take to prepare and create video content that creates connection and conversion.
Define the purpose of your video content
Deciding the overarching purpose for your video series is the first step to take to create a winning video strategy.
It's essential that you know who your ideal viewer is and what their ideal response would be.
Make sure to involve your team or important advisors to brainstorm ideas with them and also to help them get your vision.
You'll want to provide your videography team with creative inspiration and examples of videos you like, along with notes as far as what you like/dislike about each one – why reinvent the wheel?
Outline your videos
You want to decide exactly how many videos you will create and have a simple outline for each video in the series.
Each video should have at least a working title, the objective of the video, the style of the video, and three main points you want the audience to learn from the content on that video.
Think about each video as a story with a beginning, middle, and end because storytelling is the best way to make a deep, genuine connection with your audience.
A very important piece of the puzzle is choosing how long each video will be.
Do overestimate the time you will need to shoot each video and give yourself breaks in between to avoid having to rush or skip crucial sections of your storyboard, and to honor your energy levels.
Let me just say that you'll soon find out that a 5 minute video takes way longer than 5 minutes.
You'll need to also add set up and break down to your overall production schedule, so it would be wise to start as early as possible to get a lot more done – plus, you get the best natural light, too!
Write your video scripts
Even though you are an expert in your subject matter, you want to write out a script so you are clear on exactly what you will be sharing and how.
It allows you to test and tweak your message before the video shoot, and have someone proofread the drafted content for you.
You can also run your video script draft by your legal counselor and, ultimately, with your videographer/director before it's time for the video shoot.
Practice your video scripts
You want to read your final script out loud as much as possible so you can get comfortable with the script.
A great way to practice is in front of a mirror, so you can look at your posture and mannerism before it's time to film.
You can also have someone close to you shoot some tests to see how it looks to you. The more prepared you are, the more confident you will feel when delivering your lines.
I recommend you time yourself to make sure the script is adequate for the amount of time you have on your video.
I love that you can use a free online teleprompter system like CuePrompter.com before the shoot to determine the pace and speed you'll need, so you don't have to memorize anything.
You'll just have to watch out for distracting eye-tracking (moving your eyes from left to right) or looking above or below the camera as you read your lines.
Get video shooting support
Choose a person or team of people you trust to support you during the shoot.
Having someone help you on simple tasks like getting something you forgot, bringing you water, food, or snacks, gathering extra batteries, having copies of your video scripts handy or even providing scratch paper to take production notes is priceless for a seamless shoot.
Taking notes on each take can expedite the editing process. You can note what part needs to be cut off (if any), any captions that must be added, and other notes that may be forgotten during the filming process.
Your video assistant can monitor the shoot for mispronounced words, things that may be out of place (like your makeup, a strand of your hair, or a piece of jewelry), etc.
In between takes, your video shoot assistant can help power up all needed devices and equipment for the shoot (camera, lights, laptop, and cellphone), upload videos and clear up space on SD cards, and test the videos to make sure the microphone audio is coming through loud and clear.
Choosing and staging the video set
Your video location could be your home office if you work from home. However, you will need to schedule the shoot during a time when the kids are at school, out on a playdate, or somewhere else offsite.
If you are shooting in a place of business, you want to choose a time of where you won't get any unwanted interruptions, distractions, and interference (such as a ringing phone, an air vent, street traffic, echos, or other ambient noises).
Some people prefer to film outside of normal business hours to ensure the filming location is as quiet and calm as possible.
Your video strategist (me!) can help design your set and decide on a backdrop or background that would be ideal.
Having your videographer tour the place is a smart idea, so you can ensure there is enough space for the videographer to move freely around the video equipment.
You can expedite the process by choosing a brightly lit space, clearing clutter, and making the set as clean and aesthetically pleasing as you can.
Make sure there is no glass or lights behind to avoid unwanted reflections and overexposure from background light or distracting awkward shadows.
I recommend choosing a background that establishes familiarity and showcases your expertise and keeps this setup consistent throughout the series.
Other Elements
Other elements that must be consistent: where the expert is standing, the camera angle, the lighting, and the tripod and teleprompter location. Using duct tape to mark these spots can really make a difference.
Planning your videos will help you select the right props or equipment that will be appropriate and specific to each video to drive a point home and to get your viewers familiar with your business operations.
Be deliberate in dressing for video.
You must dress to impress! Wear clothing that is clean, ironed, and fits right… not just with your body, but with your brand and personality!
Bring different options so you are not wearing the same outfit on each video.
If you wear a uniform, you can swap out your jewelry or hairdo. Hiring a makeup artist and hairstylist makes a lot of sense, so you can look your best on camera.
Solid colors are best (avoid stripes, black, white – even white lab coats – as well as busy patterns, shiny fabrics) and simple accessories that aren't visually distracting.
Of course, you will look your best when you are rested, hydrated, and energetic.
Get enough sleep and eat enough to keep your energy levels high and let your personality shine through.
Your body language is as loud as your voice!
Provide all the video editor needs
Besides looking great and delivering your expert content, you must make sure your video editor has all they need for final video production.
They'll need information and footage for the intro, text, or credits for the lower third, and final post-shoot video scripts (with any ad-libbing updated), logos, font type, voiceovers, and any photos that must be added.
If you'll be including a b-roll (people performing activities related to the topic you're speaking about, an action shot with a client, etc.), you will need to have a signed release for each person so their likenesses can be included in the video.
If any third-party video or interviews must be added, consent and rights must be presented, as well.
Lights, camera … action!
Creating high-quality video content and leveraging the power of video in your business requires you to be involved in a lot of the details of the production process and it will definitely pay off!
What part of the pre-production process surprised you most? Share with us in the comment area below!


My mission is to help moms find peace, break cycles, and feel whole so they can be present, peaceful, and positive moms. To receive a gift that can get you started on that journey click HERE.