I deserve better
It's his loss
I don't need him!
I've said these words to myself hundreds – or maybe thousands – of times, and I don't really know if they are true. They may be, but that's not the point. The point is that I never felt the fuzzy feelings of assurance, peace, and closure I was hoping for when I said them. I just felt more fear, anger, loss, anxiety, and regret. I didn't understand what went wrong with us… I still don't claim to know.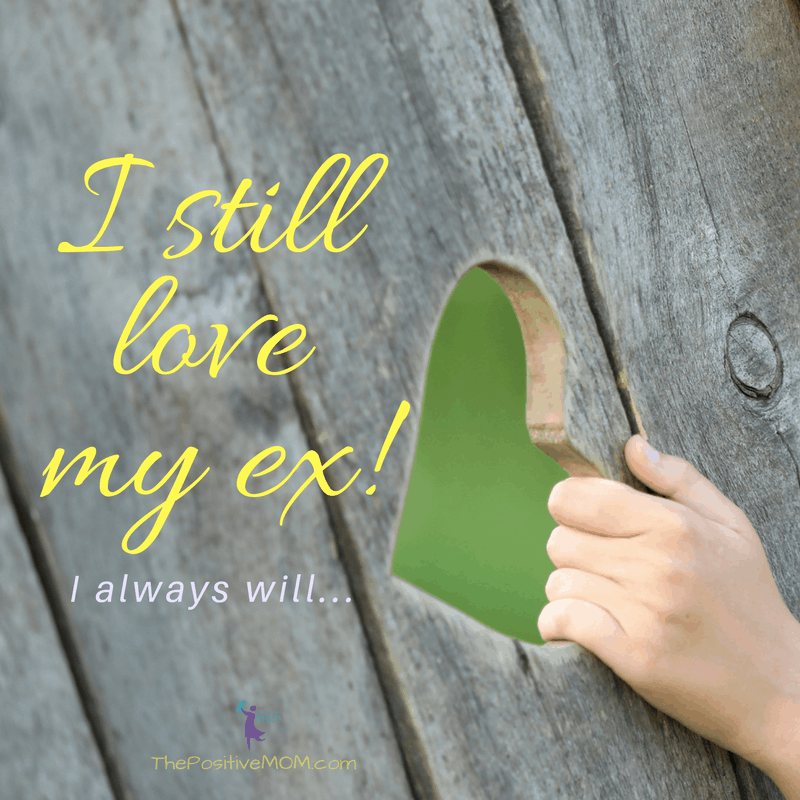 What I do know is that I still love my ex, and instead of focusing on how it ended or why, the "what ifs" of our relationships, and the conundrum of who's to blame, I'm choosing to stop demonizing the one person I idolized the most.
I love him. I often think of him. I am so grateful for him.
I hated him for so long. I would tell you how he manipulated me, abused me, and broke my heart in a billion and a half pieces. I would chuckle sarcastically thinking, how is it that I don't drink, yet I actually wondered whether I was drunk the entire relationship!
I was intoxicated indeed. I was fixated on the illusion of falling in love with my ideal soulmate, the one who would make me whole.
I found everything he said fascinating. I swear every joke he ever told was the funniest thing I'd heard.
I called my ex "the man of my dreams" and he really was. I dreamed about him when I was asleep and when I was awake. Yes, I admit I was addicted to my fantasy.
When my ex and I were together, he had my undivided attention, and when we were apart, I had this uncontrollable yearning for his enchanting presence, his magnetic touch, and his captivating voice.
And you know no one could say anything wrong about my beloved, back when he wasn't my ex. Sure, they were looking out for me, but, hey, they didn't know him like I did.
And then it happened. The addictive chemistry started to dissipate and I started to see him for what he was… are you ready for it? He was a … human!!!
But this revelation didn't come to me then. I wasn't ready to lift the veil of my delusion…
Instead, I questioned whether he actually really did love me. I decided everything he ever told me was nothing but a pack of cheap lies and that he never did anything with a good intention. He was toxic, sinister, and despicable, because he was who I wanted, who I had waited for my entire life and he became a different person, withholding everything I longed for.
I wasn't ready to understand what really ignited the passion behind my intense infatuation, my unhealthy projection, and the proportion of my distortion.
I wondered why he treated me that way when he was my one chance at true love. I questioned why I allowed him to treat me that way? Was I so shallow that I couldn't see past his enigmatic smile and his piercing blue eyes? Or was I so narcissistic that his occasional worship made up for his constant making me cry?
So I started a demolition project on the altar I had so carefully and delicately built for him. I was feeling empowered in my rage. I came to the conclusion that he was the incarnation of the devil on earth and that I shouldn't cry for him because he ain't worth my tears.
I knew I was better off.
I vowed to never settle for some loser, like evah again
I'd count the lessons I learned from our relationship – you know, like "you can't change people," "find someone who respects you and your boundaries" and "break-ups make you aware of your strength," and pretty much all the cliches!
I tricked many of my friends with that "love isn't enough" mask, but I couldn't fool myself. There was an unsettling feeling in my soul that wouldn't just go away.
I began a journey of curiosity. I wanted to found out why I could head be over heels in love with someone one minute and despise them the next. I began to own my part in the dysfunction… and that worked.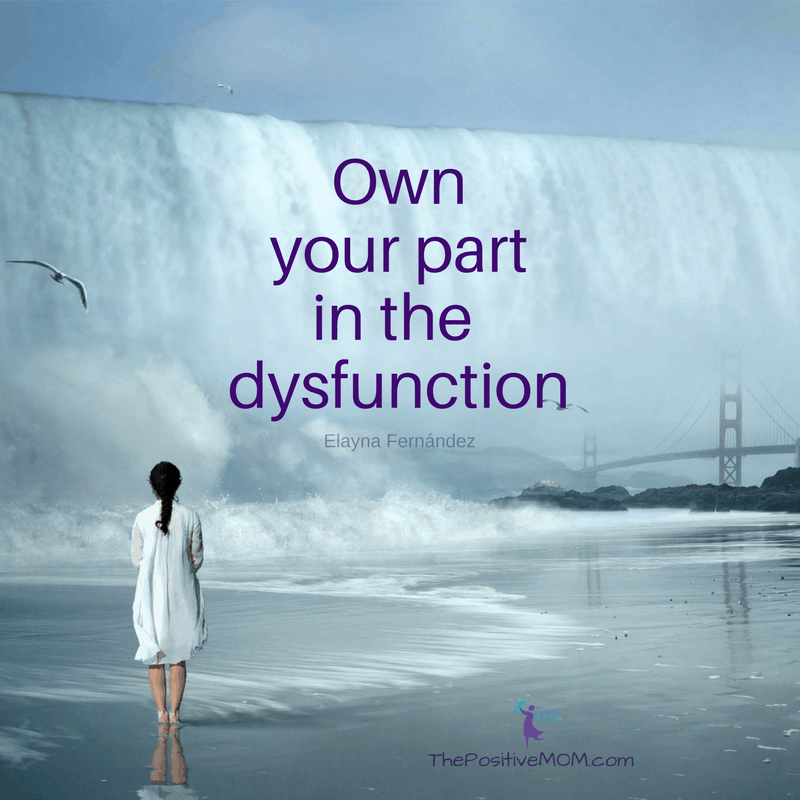 I love my ex so much. He's helped me ask some serious questions and get some life-changing answers. He's pushed me to go on a quest to understand why we were a match for one another. He didn't fail me and our relationship didn't fail, like I initially thought. I failed to recognize his purpose in my life.
When I doubted his capacity for love, I was believing that childhood lie – that I wasn't lovable. It was not about him, it was about the wound in my heart, the parts of myself I had disowned as wrong, unacceptable, and undesirable.
And, no, I am not condoning what he did, what he said, or didn't. But to focus on his part in the story has proven destructive for me. I admit I could be having another episode of chronic hallucination, but at least this time I don't feel the anxiety that my world may just be over.
I'm in a better place. A place where the heartache, the codependency withdrawals, and the explosion of confusing feelings are all gone. I love my ex.
You may have heard me say "I wish I'd never met him," and that I regretted each minute we spent together. I'm sure I meant it when I said it, but without what my ex and I experienced together, I wouldn't be the woman I am today. Both my visible and invisible scars are proof that it wasn't all fun and games, but somehow now I am convinced that it was what I needed… who I needed.
That's probably why I'm not over our breakup. I may never be. I'm not saying I want him back, because the obsession is gone. I'm simply saying that I still love him because he's contributed so much to who I am. I can't just erase what we had together and move on like it didn't matter. He is my soulmate.
When I read Elizabeth Gilbert's definition of a soulmate in Eat, Pray, Love, I knew she was talking about my ex.
"People think a soul mate is your perfect fit, and that's what everyone wants. But a true soul mate is a mirror, the person who shows you everything that is holding you back, the person who brings you to your own attention so you can change your life.

A true soul mate is probably the most important person you'll ever meet, because they tear down your walls and smack you awake. But to live with a soul mate forever? Nah. Too painful. Soul mates, they come into your life just to reveal another layer of yourself to you, and then leave.

A soul mates purpose is to shake you up, tear apart your ego a little bit, show you your obstacles and addictions, break your heart open so new light can get in, make you so desperate and out of control that you have to transform your life, then introduce you to your spiritual master…"
This excerpt always gives me the chills and gives me such a sense of appreciation for my ex and for the fact that he is now my ex – not a part of my life.
I hope my ex is well. I hope his life is blessed. I wonder if he can see beauty of what we had then – it was so real, raw, and vulnerable. I wonder if he can see the beauty of what we have now – freedom, wisdom, and calm. I wonder if he feels that sometimes unanswered prayers (and unwanted breakups) are blessings in disguise. I can see it clearly now and that's why I will always love him.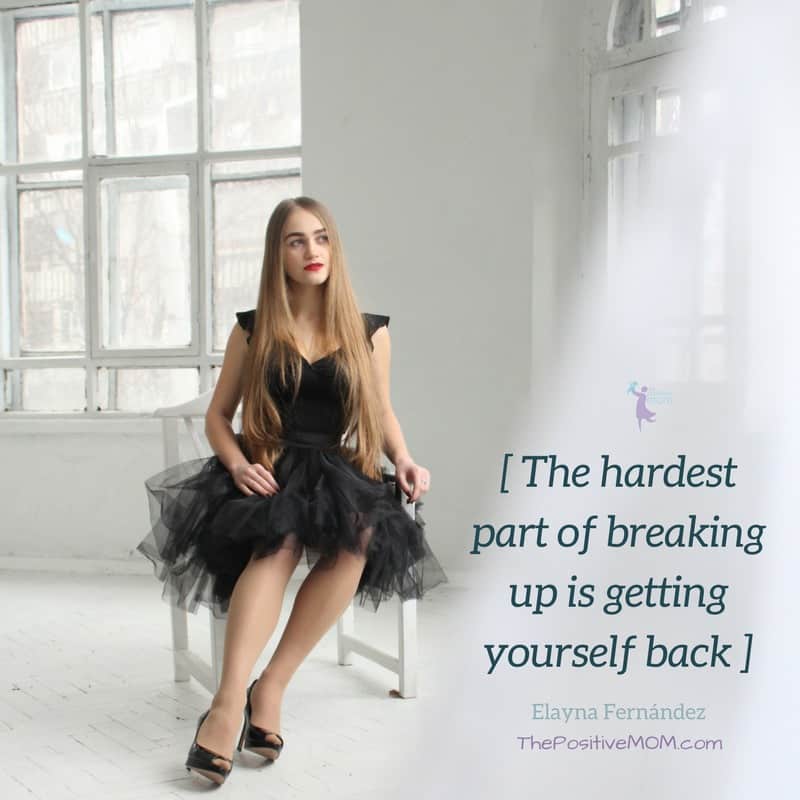 As for you, my lovely friend, thank you for listening. If you're wondering whether there's a point to my reflection, I guess it could be this: don't let the 2gether song fool you: the worst part of breaking up isn't getting back your stuff, it's getting yourself back. It's digging deep in the caves of self-honesty and self-exploration, it's letting go of your attachments so you can finally fall in love with the one you're with: YOU!
Do you still love your ex? Share what you want other moms to know about your past relationships on the comment box below.
[ela]