I'm excited for a brand new journey aboard the Millennium Falcon to galaxy far, far away with our favorite scoundrel and his mighty copilot. SOLO: A STAR WARS STORY opens in theaters on May 25th and you can now get tickets now!
But that's not all! You can celebrate the new movie with new collectibles, toys, and styles with the colorful Disney / Star Wars soft lines and hard lines inspired by SOLO: A STAR WARS STORY .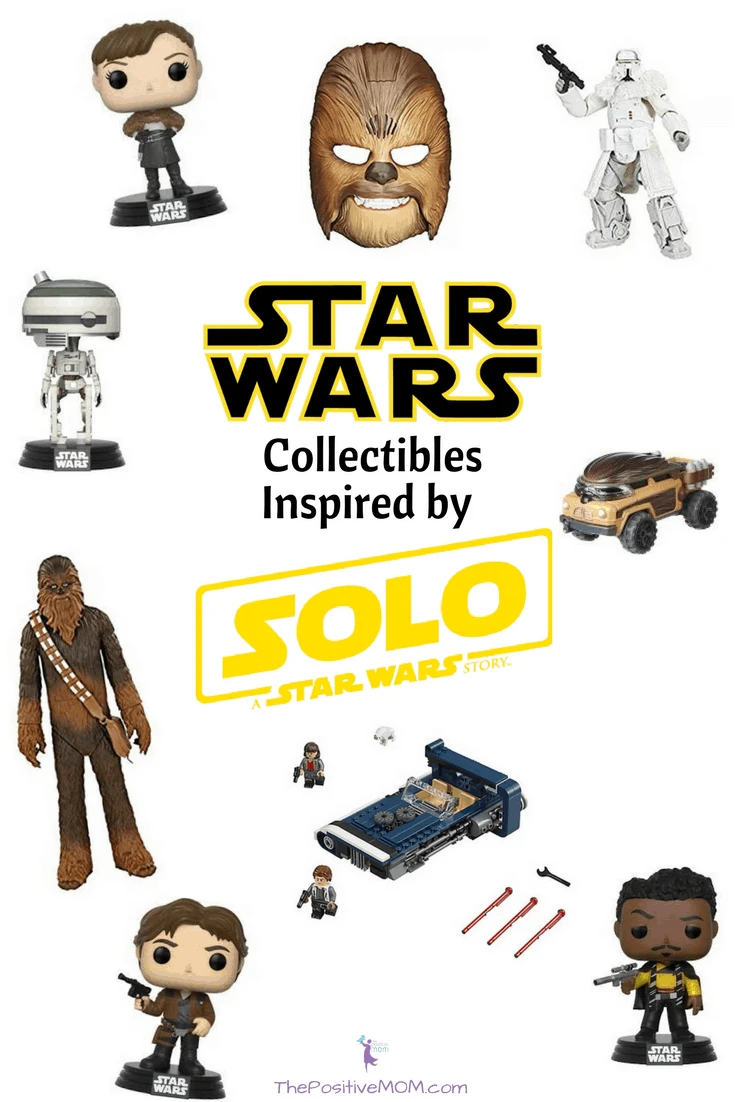 Disney sent me a box full of Star Wars collectibles and I'm excited to share them with you! I also had a showcase tour at the Disney Creative Campus and was absolutely impressed with so many amazing goodies to choose from.
I also partnered with American Tourister to receive Star Wars themed luggage, because I'll be traveling to Los Angeles for the SOLO: A STAR WARS STORY premiere and I want to make sure I represent one of my favorite characters (keep scrolling to find out who!).
Enjoy!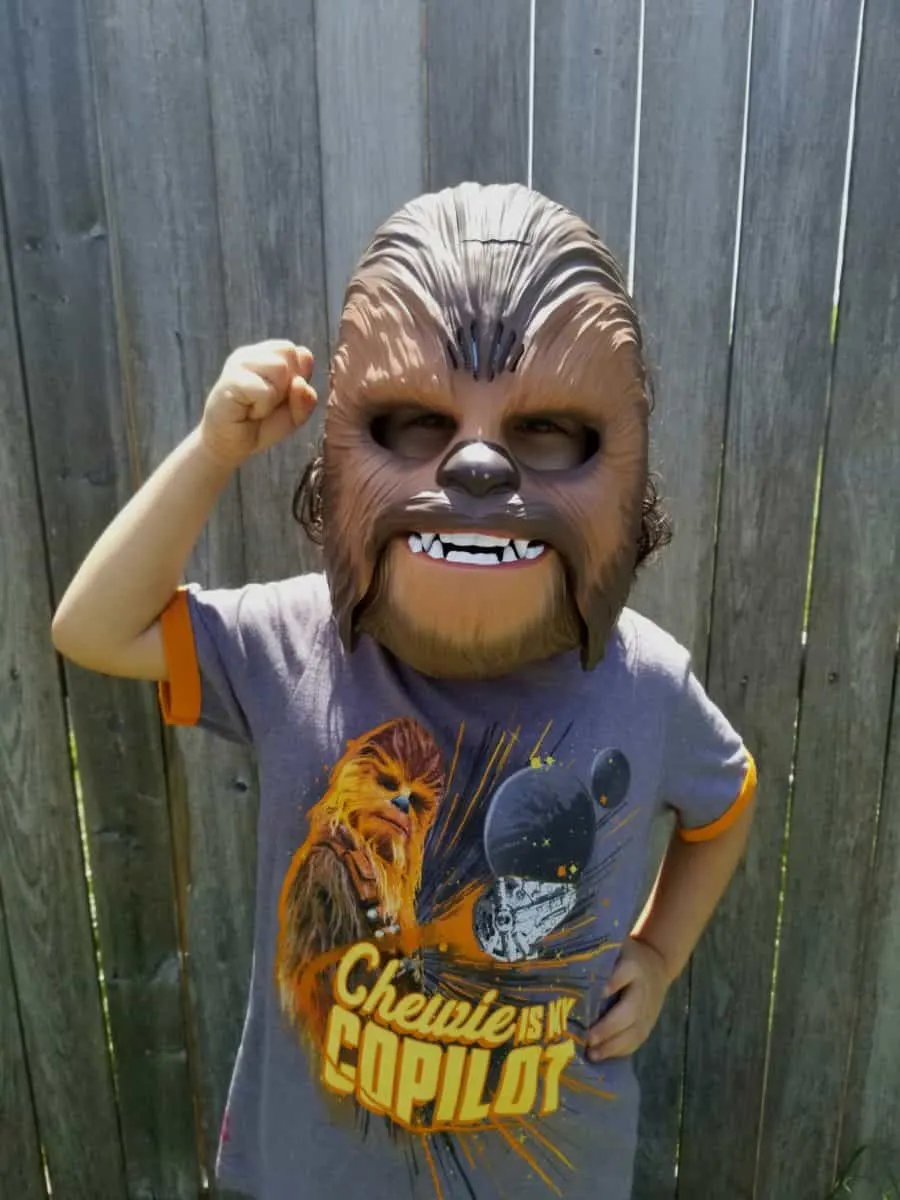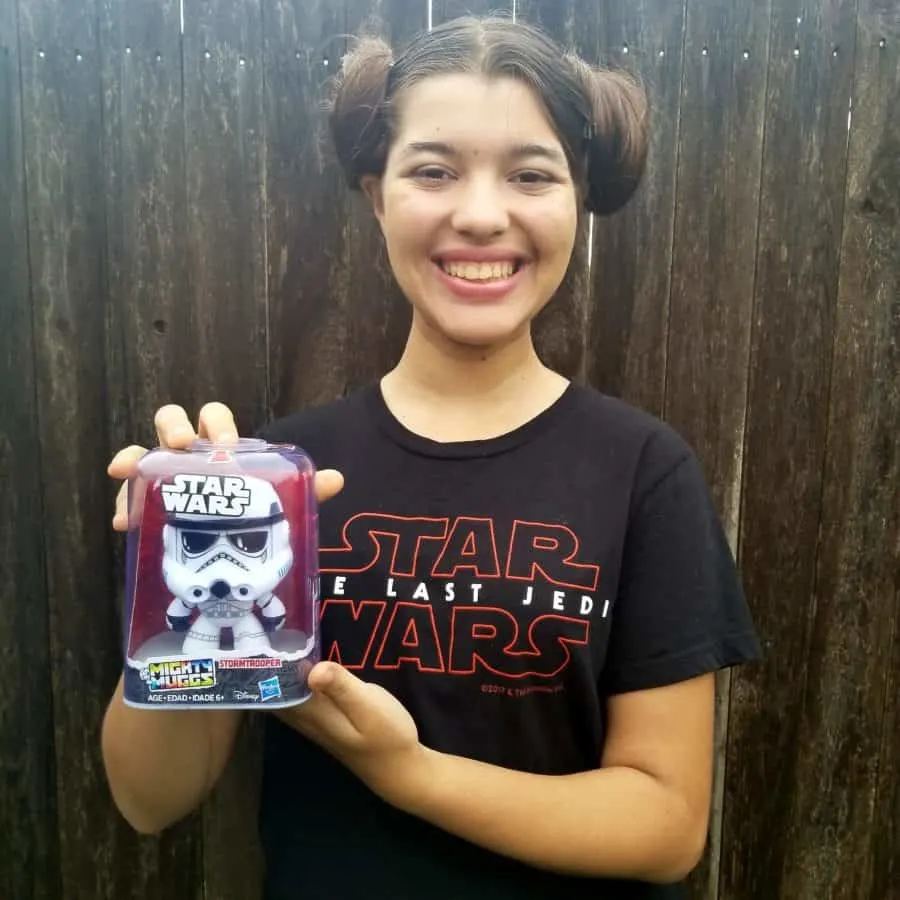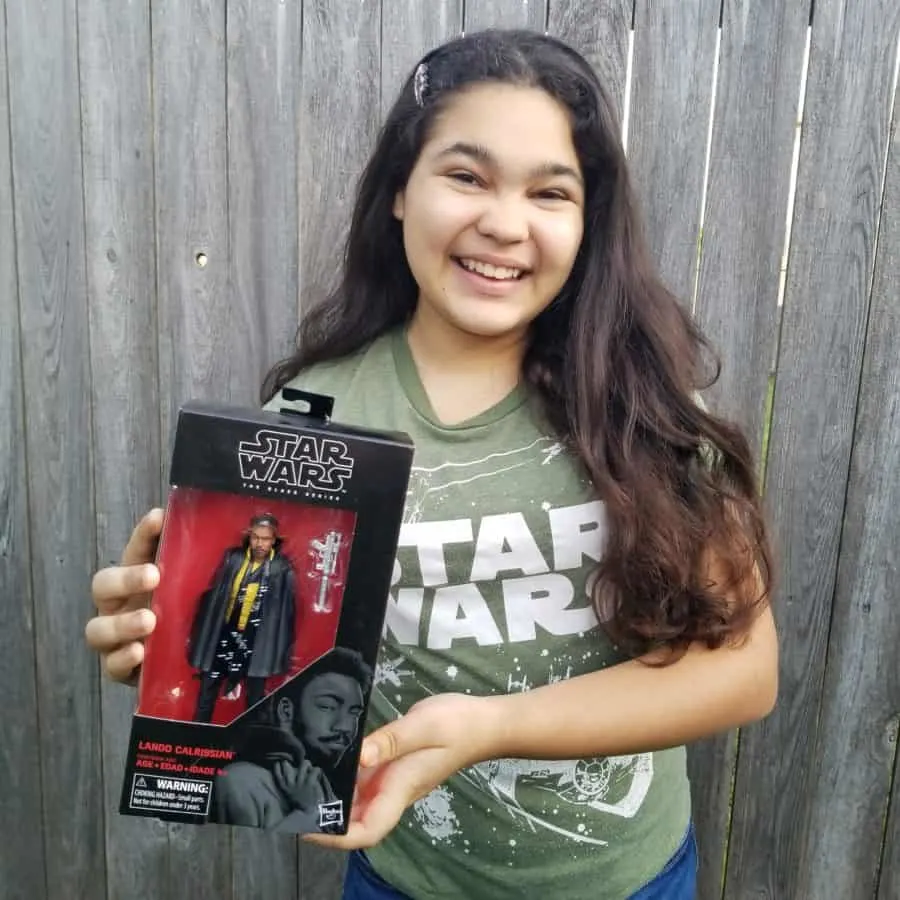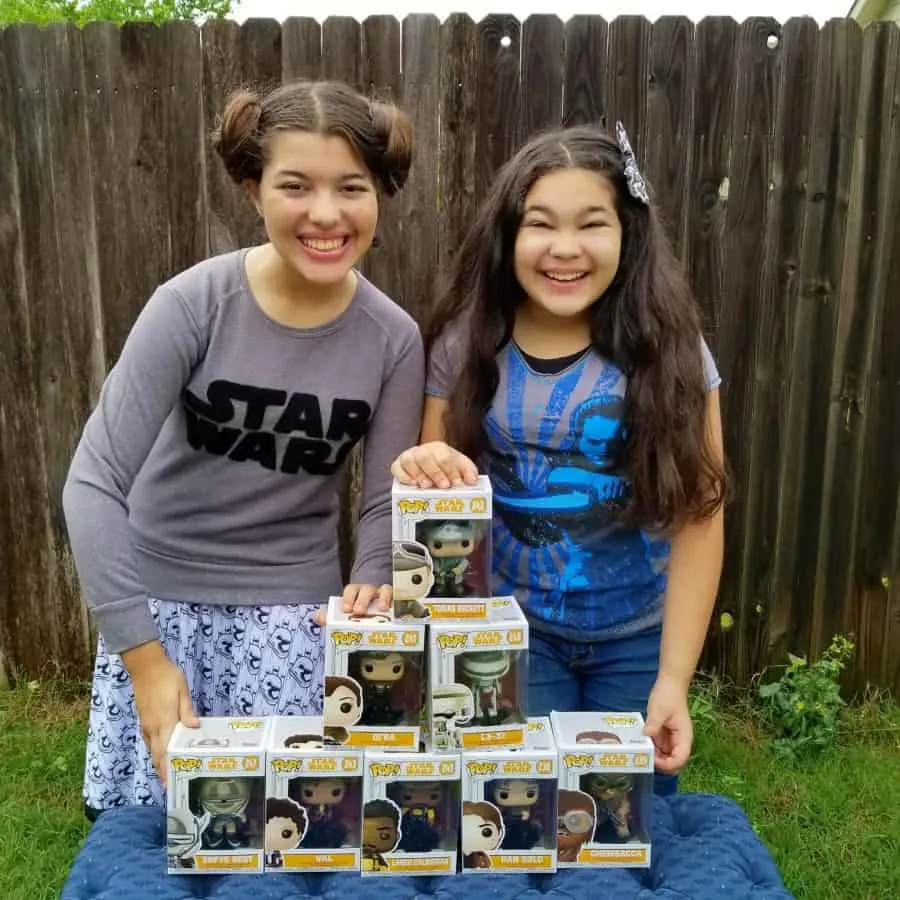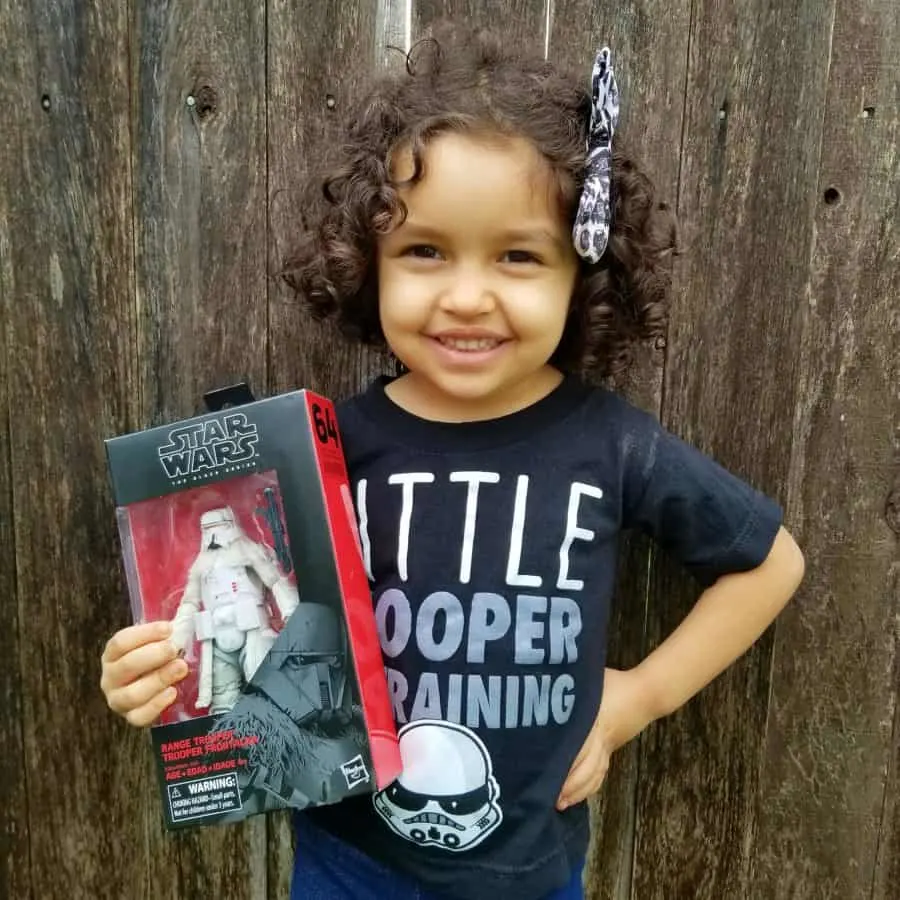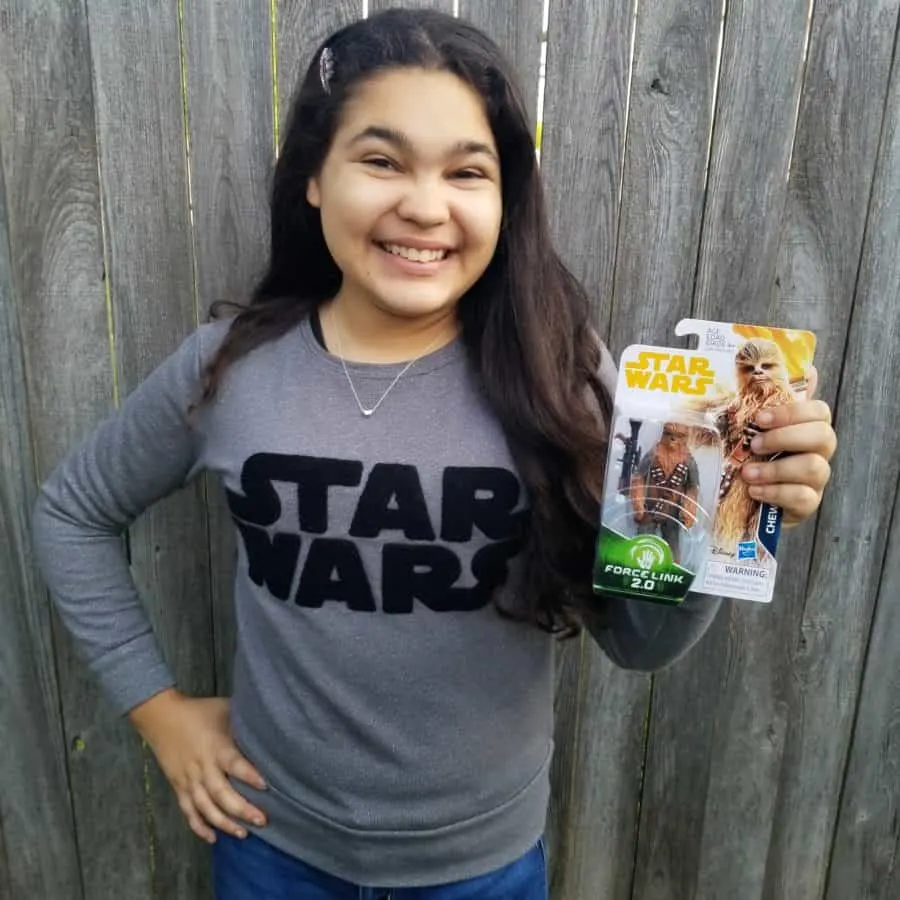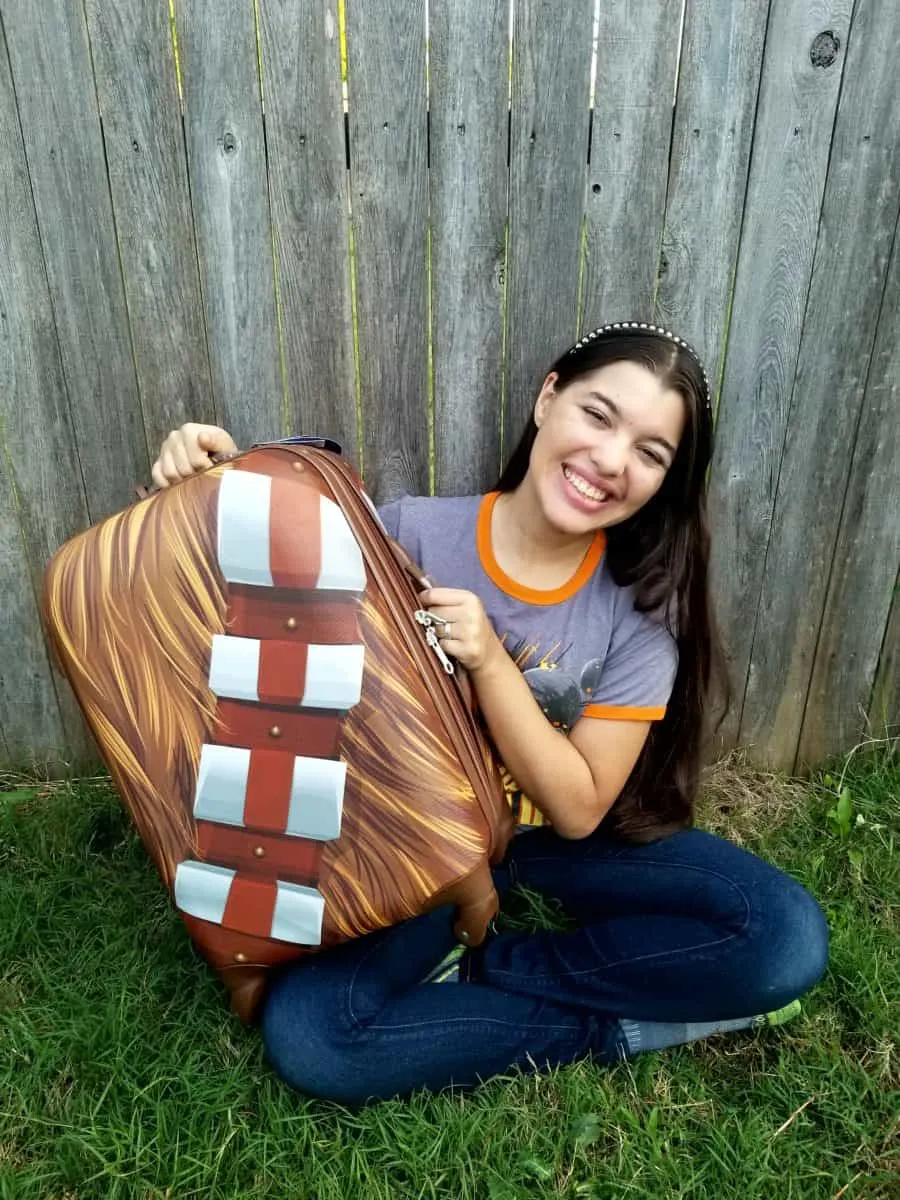 This fabulous Wookie suitcase has four multidirectional spinner wheels that allow 360-degree upright rolling in multiple directions so there is no weight on your arm. I love the cross straps because they secure the contents and keep everything organized. It comes with a Star Wars ID Tag and you will love the character co-molded zipper pulls!
Star Wars Big-Figs Chewbacca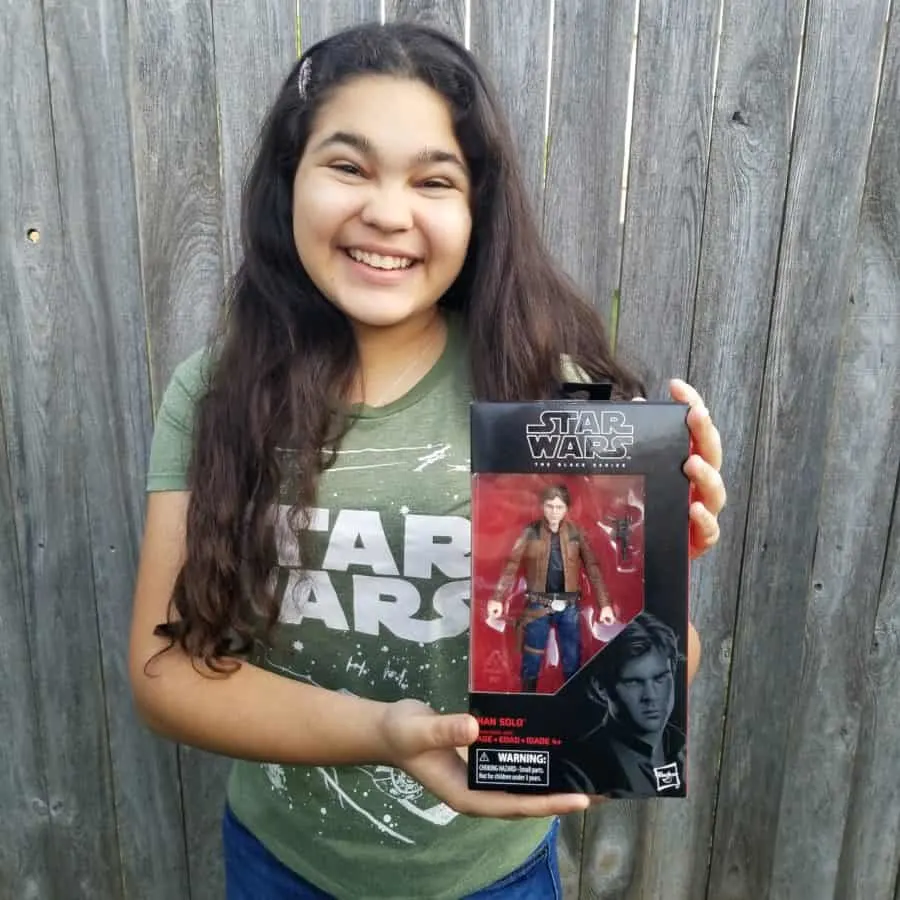 Hot Wheels Star Wars Han Solo Vehicle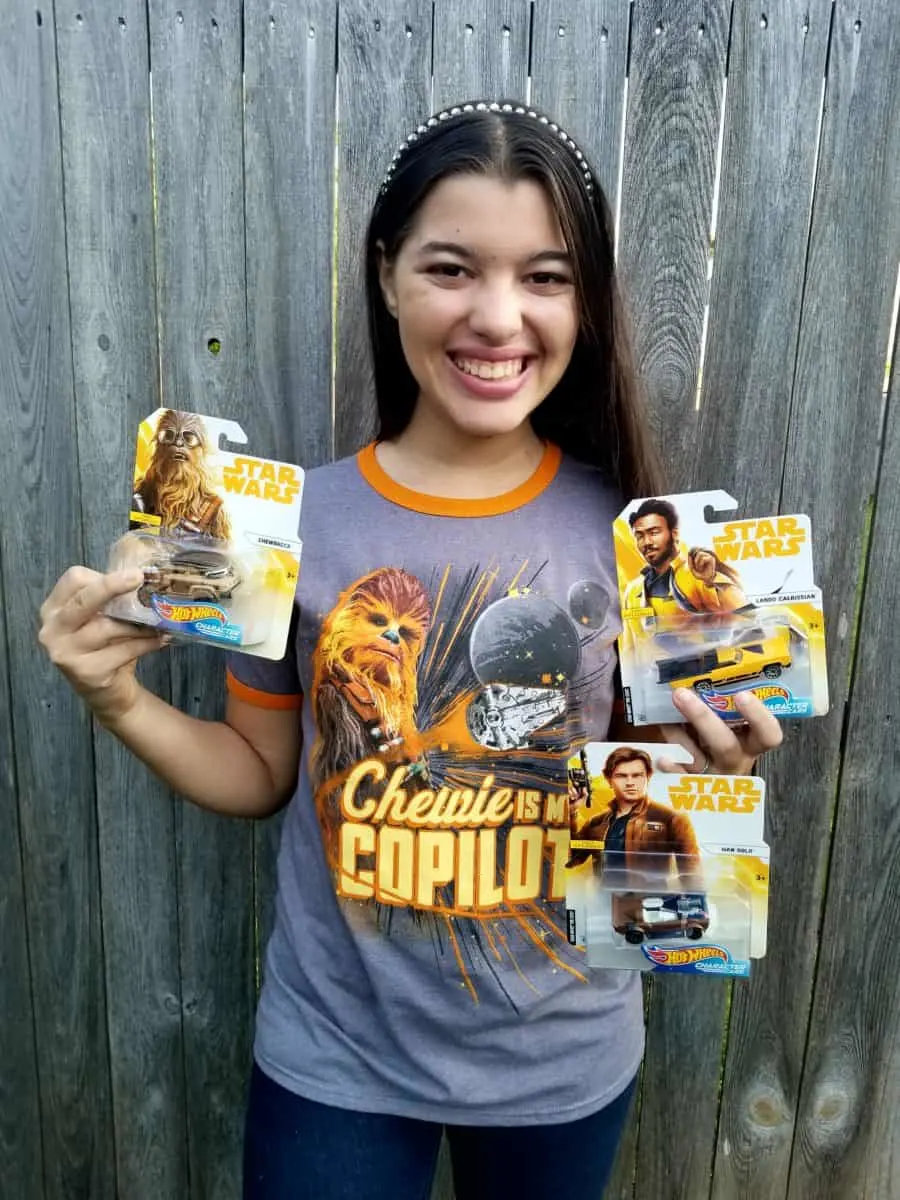 Which of these STAR WARS collectibles is your favorite? Celebrate the Star Wars fan in your life (even yourself) with these amazing products!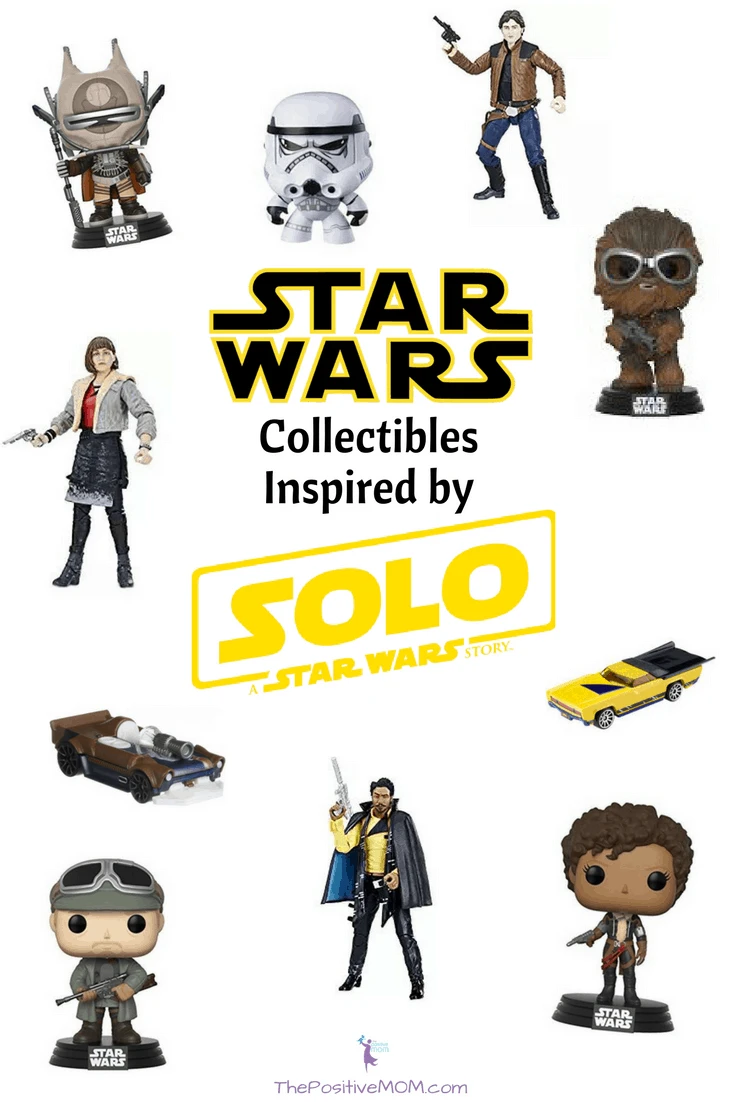 SOLO: A STAR WARS STORY opens in theaters everywhere on May 25th The film stars Alden Ehrenreich, Woody Harrelson, Emilia Clarke, Donald Glover, Thandie Newton, Phoebe Waller-Bridge and Paul Bettany.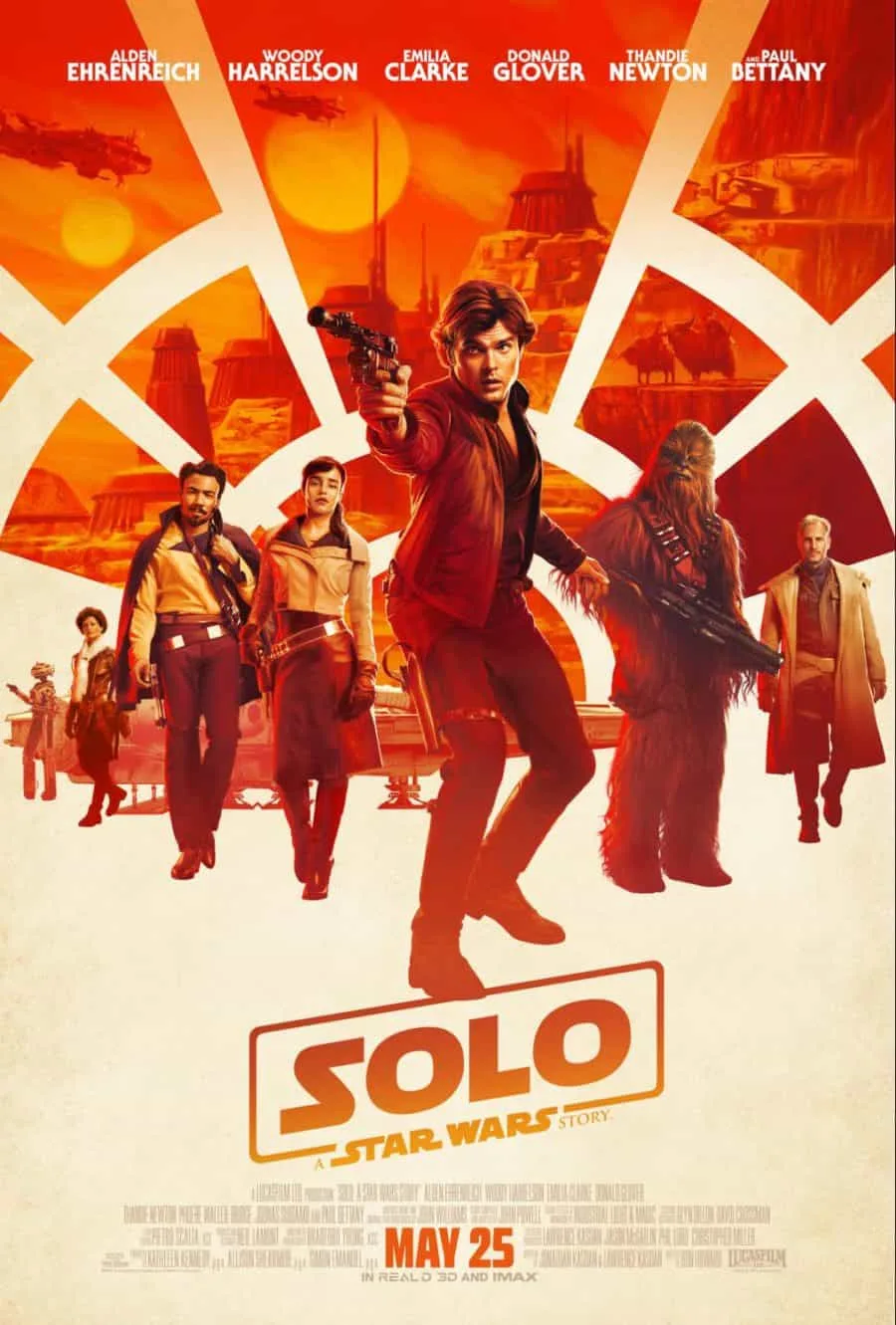 Check out SOLO: A STAR WARS STORY coloring pages and printable activities for your kids here.
You can follow the latest updates by visiting the official SOLO: A STAR WARS STORY site, following STAR WARS on Instagram, following STAR WARS on Twitter, and liking STAR WARS on Facebook. Make sure you follow the conversation along with #HanSolo and #HanSoloEvent.
Elayna is a homeschool educator, single mom of 4, founder of the Positive MOM Community, award-winning Storyteller, Story Strategist, and Student of Pain. She's a bestselling author, internationally acclaimed keynote speaker, and 3x TEDx speaker. To receive a gift from Elayna, click HERE.

Want to support the Positive MOM blog?
The mission of the Positive MOM blog is to help moms break trauma cycles, find peace, and feel emotionally whole, so they can practice supportive parenting and create a positive and healthy environment for their children. If you found Elayna's content valuable, please consider donating a love offering to enable her to keep creating content and helping more moms worldwide. Donate HERE.