I was lying on the cold tile floor in the fetal position at 2 a.m, thinking my life was literally over. I had no income, no savings, and no plan. I felt clueless, I felt hopeless, I felt worthless… and very much alone.
Although my life is very different today, I often look back at that moment to remind myself of how far I've become, because it was in that moment that I took a hard look at my results and decided to take charge of my financial well-being. I am a firm believer in the philosophy "how you do anything is how you do everything" … or in other ways, take charge of your money, take charge of your life.
I share my story with you because I know you've also experienced fear and uncertainty, and may have even hit rock bottom, like I did, and I want to assure you that a particular moment in your life does not need to define you… instead, you can define the moment, and use it as fuel to transform your life, push yourself to do more, and seek personal growth to be your best Self.
My story is special to me, but it is not a special story. It is the story of every woman who feels empowered, because behind every confident, independent, and high achieving woman is a choice she made to believe in her ability to create a life she loves living and to take short-term actions geared to take control of her financial future.
Last week, I was in sunny Miami, FL as an attendee and speaker of the DiMe Summit and Hispanicize. I was surrounded by driven moms and women of all ages and stages who believe in investing in themselves. As I admired their beauty, passion, and talent, I was inspired by the financial security they have created with purposeful intent.
Prudential was the generous title sponsor for these events, and I was honored to be part of the conversation as a #WomenInspired influencer. The goal for this campaign is to empower women with financial solutions so they can be confident they are making the right decisions for themselves and their families.
Sometimes we may feel we are on the right track because we are doing what we know best, but it's okay to admit that our best is not always enough. And that's what I love about this important educational initiative, because in order to upgrade our financial wellness, we must upgrade our financial knowledge.
Honored to share my excitement abt @Prudential's initiative to teach women to create wealth #WomenInspired #Hispz16 pic.twitter.com/L8QrR8LDUW

— Elayna Fernandez (@thePositiveMOM_) April 4, 2016
I was able to attend many sessions that were hosted by Prudential, teaching Latina women how to own our financial security, and one of my main aha's happened when I recognized that talking about money is discouraged in my culture. And, unfortunately, it's really hard to go somewhere if you don't know where you are.
Think about it… when you're going somewhere and need help getting there, your friendly GPS can assist. It needs two pieces of information:
where you are
where you are going
Only when you know where you are and where you are going, you are able to come up with a reliable roadmap to take you there.
A journey of many miles starts with the first step. I remember when, now a single mom, I got up from that cold floor on that october night… armed with determination to become a positive role model to my children… a positive mom. And that meant changing my mindset to "a man is not a plan" or what I often call "creating my own fairytale."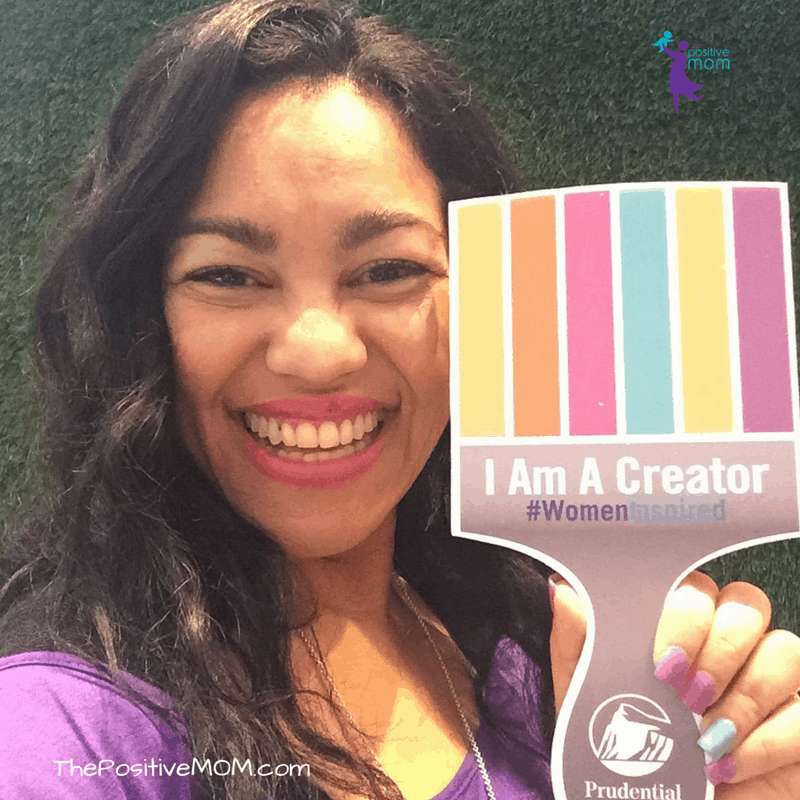 I opened my very own bank account, learned how to drive, rented my own place… and began managing my money and acting as my own financial advocate and CFO. As I continued to bridge my financial knowledge gap, my life was changing because my habits were. And the best blessing is that as I became more empowered in every area of my life, my daughters can learn from my example, and not just from my mistakes.
Do you dread engaging in conversations about your personal finances?
Do you think budgeting is difficult or overwhelming?
Do you delegate your financial responsibilities to your spouse or significant others?
Do you feel stress just thinking about your finances?
Do you feel intimated and afraid to ask questions about financial matters?
You're not alone.
I was once talking to a mompreneur I mentor about budgeting, since I spent hours doing this every week, but she told me she avoids it because "budgeting is difficult." I helped her shift her mindset by sharing my story: not having a clue how you're going to survive because you didn't plan, save, or budget: that's difficult.
By having a full grasp of your family's finances and your business balances, you'll be able to make wise decisions today and about the future. And by educating yourself about money, learning from a trusted source, you will be able to get savvier, wealthier, and more independent.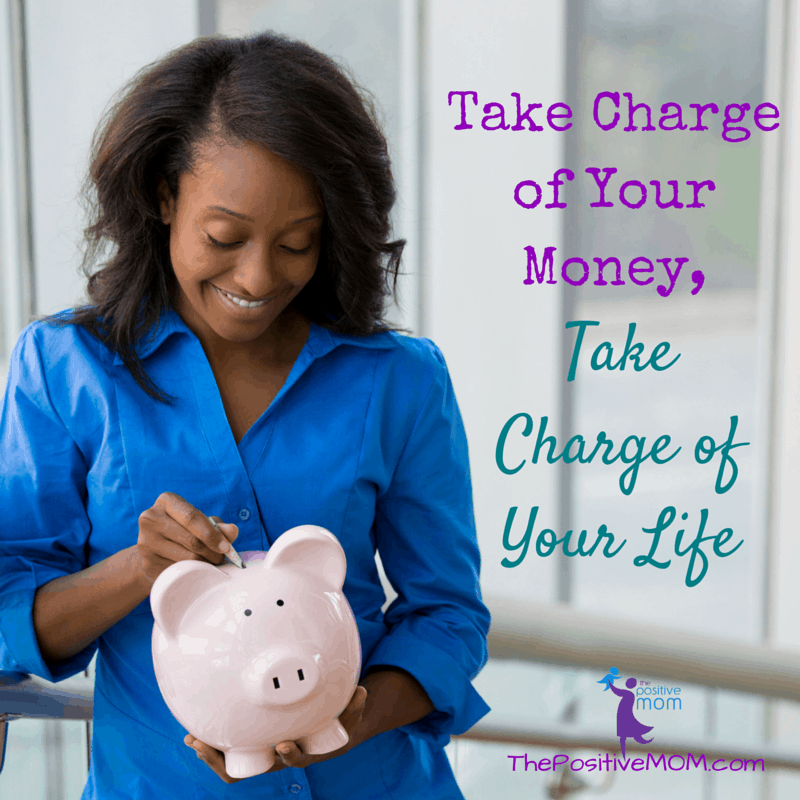 Here are some money habits and values shared by the Prudential | Bring Your Challenges team at Hispanicize:
Make your finances a part of your everyday life: check your balances and activities periodically.
Know what you make and how much you spend. Learn how to budget. Don't spend what you don't have. A big portion of our spending usually goes unaccounted for.
Create a list of financial goals and action items to keep yourself on track.
Remember to balance the need to grow and protect your child's education fund with your own retirement and long term care needs.
As a mompreneur, founder of your own business, take time aside to evaluate your company's overall financial health.
Plan for the unexpected. Some life events are inevitably emotionally devastating, but you can reduce your financial stress with proper preparation.
Become educated about your finances. And don't rely on your spouse, partner, or friends; own your financial security!
Find a financial professional you can trust. You want an advisor who is concerned about your overall well-being, asks about your needs, goals, family and financial situation. Prudential can help!
Build up your "rainy day" fund. Many experts recommend keeping about 3-6 months of expenses to cover unexpected life changes or emergencies.
Build up a "sunny life fund" too! (ok, I made that up!) But really, think about yourself, not just today, but long-term. Your dreams matter!
Review your financial situation once a year. Determine the best course correction when changes in world events, tax laws or life events have the potential to impact your finances.
Know what debt and risk is healthy, and make it a point to pay off high-interest debts.
Authorize regular automatic deductions from your paycheck into a savings or investment account.
Be aware of impulse buying and focus on long-term gratification. Passing up unnecessary purchases isn't always easy, but taking the time now to set priorities will help you reach your financial goals later.
Do your best to live within your means, buying what you need and can afford.
To earn your financial independence, we must be proactive, speaking up, asking questions, and becoming financially literate so we can make the most educated decisions.
No more feeling intimidated to have the money conversation, because it is your right and your responsibility to create a secure financial future for yourself and for your family.
Financial literacy and awareness (understanding how money works and what financial services are right for you) is critical for women, and in my humble opinion, it's even more of a priority if you are a mom and have little ones depending on you.
5 Ways To Improve Your Financial Literacy
take a class
attend a seminar
read books
find a mentor
start NOW!
I'm grateful for my defining moment, because through my struggles, I learned how to take care of myself, financially, and otherwise. I learned to take responsibility for myself and for my finances, and I developed a passion to spread the word.
I challenge you to take charge of your money, take charge of your life, and teach your littles money management skills. It's Financial Literacy Month, after all!
Are you ready to become the captain of your own financial ship? You'd experience a sense of competence, confidence, and control, and you'd look cute in the uniform! Tell me your best money management tip in the comments below.
[ela]