Even before I became I mom, I had the desire to raise empowered children who would pursue success in all areas of life: health, wealth, knowledge, spirituality, connections and relationships, and more!
Of course, I didn't know that my journey included struggling as a single mom. The money conversation tends to go a little different when you don't have any of it and need some to barely survive. I had faith that my circumstances were temporary, yet I also knew transformation takes time.
I started thinking…"how do I teach my kids about money?" Of course, I'm a "Google it" kind of girl and I know you can get a lot of tips on teaching kids about budgets, saving, and even investment. Today, more than ever, parents can get access to the best resources, tools, and support, so they can share that information to their children.
However, I guess the real conversation that was playing in my head was how to avoid speaking poverty, scarcity, and lack into our lives without being a fake, a poser, or a liar. I think the best way to teach your children about money is to infuse empowering beliefs about money so they can live a financially abundant life.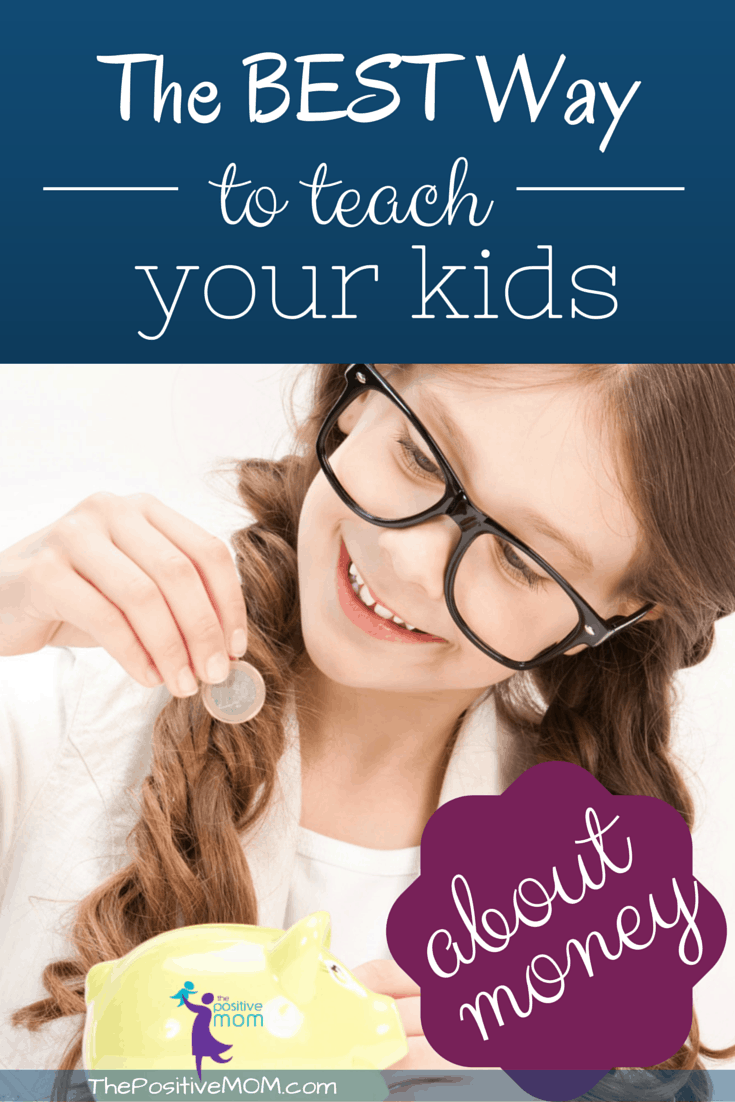 It's imperative to start our money conversation early in the game and to take advantage of every possible teachable moment. Research shows that children can grasp concepts such as saving and spending as young as three years old. Other studies reveal that money habits are formed by age 7. As our children's primary teachers, we must teach them how to be effective money managers, spenders, investors, savers, and givers.
If you have the desire to raise children who are savvy with money, you must examine your money beliefs, your money language, and your money habits.

Your Beliefs About Money ~ I always say I grew up in poverty, and that term poverty has a different meaning in different cultures (for my family, it meant struggling with not having a shower, or a toilet, buying one outfit a year, fetching water from a stream, not having electricity at night, not owning books, and turning other people's trash into toys…). I observed things around me and I didn't like what I saw. It seemed that the rich people in my town had everything they wanted and I didn't seem to be able to even have what I needed. I also observed that as my mom and dad invested in themselves, our lives got better. I started to believe that even though you could have fun with very little, life could be better if we had more money. My dad celebrated every time he got a new project, and when my mom started working, she looked forward to her paycheck with great excitement. They seemed to be more relaxed and we had more to eat… and ate better. In contrast, I saw them arguing more when there was no money and we had less, which clouded our happiness.
Have you asked your children what they think about money based on their experiences? Whether you have intentionally taught them about money or not, they have more likely formed their own opinions.

Your Money Language ~ I grew up hearing that "you can't be rich and happy" or that "rich people are greedy" and you have to "work hard for the money." And you know the old "money is the root of all evil" (which is NOT what the Scriptures actually say).
As a mom, I decided to end the conflicting money messages and to let my daughters know that money is an important – although small – part of success and overall wellness. Why would I spend my time working instead of spending it 100% with them if it wasn't necessary? I have also been careful with my language, because you cannot attract what you detract.
[Tweet ""You cannot attract what you detract." #elaynaquotes #money #mindset"]
Even though every single month I used to worry about rent, utilities, and groceries, I decided to never say "we can't afford it." It was a difficult undertaking, since children want almost everything they see, especially when they have very little, and I was not going to lie to them!
So every time the girls asked for something, I asked them to log it on the dream journal: a notebook where we wrote or pasted a picture of what we dreamed of. They were empowered to make an decision whether the item was "dream journal-worthy" and, at times, it was instantly discarded. When an item did make the journal pages, it would sometimes be eliminated after a few days, and if it stayed there enough time, we would brainstorm to see what were ways we could get it.
I believe it was very empowering for them to make their own decisions determining whether they wanted something enough to write it down as a goal, knowing sometimes it is smart to wait for what you want, and to know when you are clear about wanting something, you can find a way to get it. Money is just one of the many vehicles available to receive God's blessings.
Here's what a work at home wife and mother of two boys, said when she read an interview where I shared my dream journal idea:
"When I read about the dream journal I realized that I was approaching things the wrong way when I discussed money issues with my kids: "I don' t have money for that". Those kind of arguments block them from living a life with abundance and possibilities from within. Now I try to have a positive answer and to leave a door open for them to dream, have a vision, and light up the flame and their willingness to make an effort and even little sacrifices to get something they really want."
What are you saying to your kids about money? What do they hear you say when you're talking to others? Being just a little more conscious will avoid confusion and will impact them for life.
[Tweet ""#Positivity is caught NOT taught." #mindset #PositiveThinking #quotes"]

Your Money Habits ~ I always say "positivity is not taught, it is caught" and that is true for positive financial habits, too! Teaching kids how to spend, save, and share, starts with modeling a responsible, conscious, and healthy relationship with money.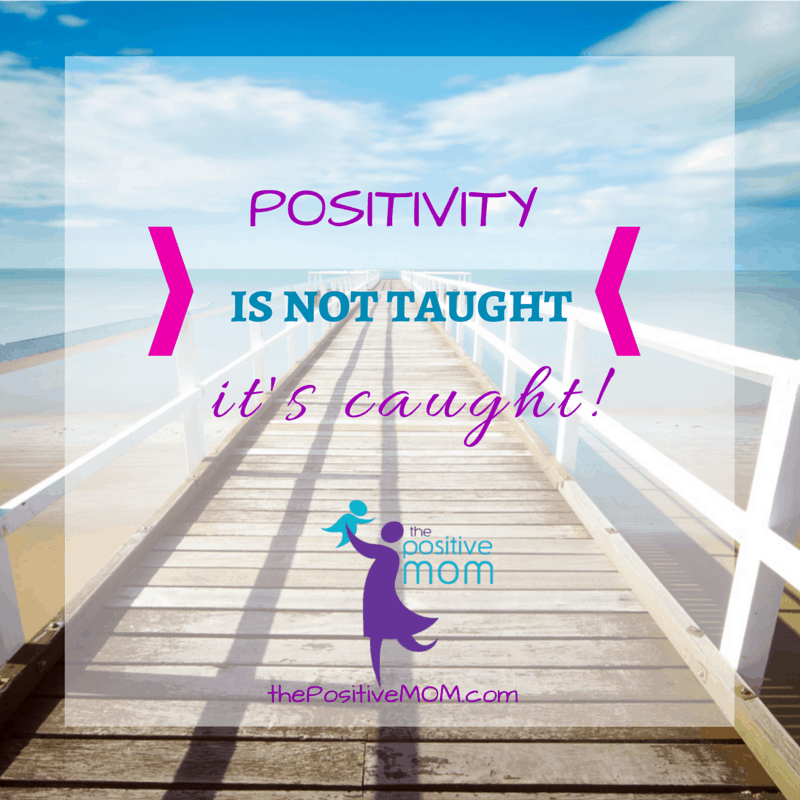 These are some ways I've helped my girls understand my money habits:
When my girls were really small (5 and 6), I took them down to the bank to open their first checking account and I taught them how to balance their checkbooks. They say that lots of people in the USA graduate from college clueless as to how to manage their money or balance their checking account – no one ever taught them. This practice teaches an individual how to track their expenses and live below their means.
I do a lot of comparison shopping and explain why I went with a specific choice:"I bought this generic brand because it costs less and it offers similar quality. I get more value for my money," "we'll buy it in bulk so we can save a lot of money" or "we can shop for this item at X store for a lower price."
I made it a point earlier to open up the credit card offers in their presence and tell them why they would go straight to the trash: "Credit cards are money you owe and you pay extra to use it." I would rather use money I already have and not pay anyone to spend it." I was proud one day when I bought Elisha a little wallet and it came with a fake credit card and she threw it in the trash, but did keep the fake cash. 🙂
I have always worked on my budget where they can see me and I would answer any questions, and later on, I taught them to make and maintain their own budget. They know you consult the budget BEFORE you decide to buy something.
I give back ten percent of my income to my Heavenly Father, and have taught my daughters the blessing of tithing, too. I've also taught them that the more we have, the more we get to give, which increases our joy.
I always tell them the story of when I was 7 years old and decided to learn English – I saved up for four years until I was able to enroll myself in classes; which has opened so many doors in my life – and theirs. Storytelling makes teaching any concept a lot easier and more memorable. As you teach your child about saving, it's effective to use a clear "piggy bank" because it gives them a visual on how their money grows.
I also tell the story of how I was able to buy the brand new car they loved because I had good credit; and when I re-married, they've heard stories on how his credit history was affected negatively because of his financial decisions. Contrast and comparison are also great teaching tools.
Growing up, my mom worked extra and came up with dozens of new ways to make money just because she hated debt so much. As a result, I avoid debt like the plague… and pass on the feeling to my kids. I point out what happens when someone close to us is in debt: they hide, they lie, they are stressed, they feel stuck, and they waste time, energy, and money… they waste life! Debt is probably what they were referring to with "the love of money" because it truly is the root of many evils.
I don't give my children "allowances," and to be honest, as an Immigrant, I don't quite understand this practice. My children have age-appropriate chores assigned to each of them and it is a privilege to be a contribution to the family. However, I hire them to do "extras" and pay them in full.
As they grow, they have caught their mom's entrepreneurial spirit and use their talents to get paid to to what they love. They understand that money is received in exchange for value, and not something they are entitled to.
Many parents expect their children to "just know" about money matters when the teenage and early adulthood years come; however, no lecture can replace early training. It sure requires you to invest time and energy to teach your kids the lessons they need to become financially successful, and it will be completely worth it!
The best way to teach your kids about money is to adopt a millionaire mom mindset, positive language that attracts money, and healthy money habits they can catch and model.
What do you wish you would have known about money that you learned the hard way? What did your parents teach you about money that you deeply appreciate?
How do you teach your kids about money? I look forward to your comments below!
[ela]