As an avid student and researcher of psychology, neuroscience, and a woman's divine worth, I am often amazed at the huge impact of social media on self-worth and self-esteem.
Self-worth is your sense of value: how you assess your own value as a human being. Self-esteem is about the positive or negative feelings you have about yourself (low self-esteem refers to "negative" feelings, while high self-esteem refers to positive feelings). Your self-concept is how you think of yourself, behave, and act in the roles that you play.
As you read these definitions, do you think social media contributes more to your feeling worthy or to your feeling inadequate? While the answer is different for each of us, we all must be mindful of what is online does to our self-worth, self-esteem, and self-concept.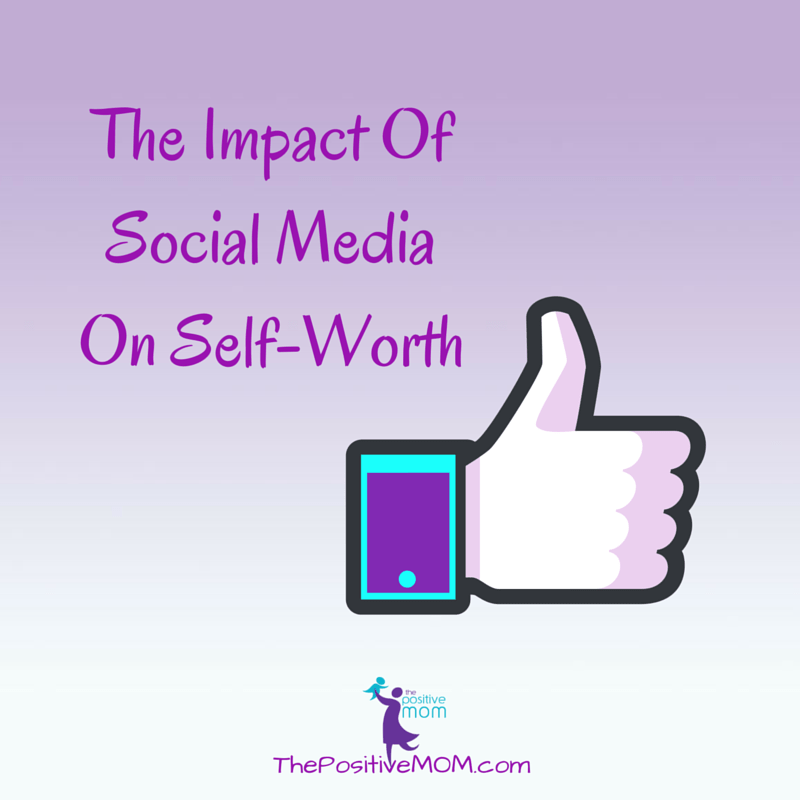 I was immersed in these topics this past weekend as a Master Ambassador for Dove at the We All Grow Summit, where I was both saddened and impressed. Impressed by Dove's commitment to make social media a more positive place, and sad about Dove research findings:
8 out of 10 women encounter negativity on social media that can be destructive to their self-esteem.
Women are 50 percent more likely to say something negative about themselves than positive on social media.
82 percent of women surveyed feel the beauty standards set by social media are unrealistic.
4 out of every 5 negative tweets Twitter identified about beauty and body image are women talking about themselves.
Do you get now why I absolutely love the #SpeakBeautiful campaign? It's not only empowering us with awareness about the work that needs to be done, but also providing us with tools to get it done.
Watch & learn about our NEW tool—The #SpeakBeautiful Effect. RT this Tweet to sign up for your own Tweet analysis.https://t.co/StuvdvZgm0

— Dove (@Dove) February 23, 2016
Dove's #SpeakBeautiful initiative has already contributed to a 36.8% decrease in negative conversations about beauty online in just a year, so there is so much hope as to what we can accomplish together.
I am excited about this partnership by Dove and Twitter to combat online negativity and body-shaming, and I'm even more excited that we can participate!
And, of course, after our conversation on how self-confidence is contagious, we can agree that working toward a healthy self-esteem is an important aspect of being a mom, but the reality is that we don't know what we don't know.
Can you measure your own self-esteem?
Dove's tweet analysis is sure to be effective, and it's revolutionary, to say the least. A more traditional way to self-analyze our sense of worth and perception is the Rosenberg Self-Esteem Scale (Rosenberg, M. (1965). Society and the adolescent self-image. Princeton, NJ: Princeton University Press). Let's pause and do this exercise together.
The Rosenberg Self-Esteem Scale
Please rate yourself on the following statements using this scale: 1 = Strongly Disagree 2 = Disagree 3 = Agree 4 = Strongly Agree. When you see RS, reverse the score.
_____I feel that I'm a person of worth, at least on any equal base with others.
_____I feel that I have a number of good qualities.
_____All in all, I am inclined to think that I am a failure (RS).
_____I am able to do things as well as other people.
_____I feel I do not have much to be proud of. (RS)
_____I take a positive attitude towards myself.
_____On the whole, I am satisfied with myself.
_____I wish I could have more respect for myself. (RS)
_____I certainly feel useless at times. (RS)
_____At times I think I am no good at all. (RS)
Your score will correlate with your self-esteem: the higher the score, the higher the self-esteem.
As I saw my own score, I was excited to know my self-esteem is growing, and at the same time, reflecting how much energy, effort, time, and money I've put into it. From programs I enroll in, conferences and seminars I attend, to daily routines I am committed to, to the products I use and the food I eat. It all creates an experience that enhances or erodes your self-concept.
Now, as you see your score, what feelings do you experience, and what thoughts come to mind? The most shocking discovery you will make is that, if you're struggling to love yourself, so is your child, and if you find that your self-esteem is healthy, so is your daughter's.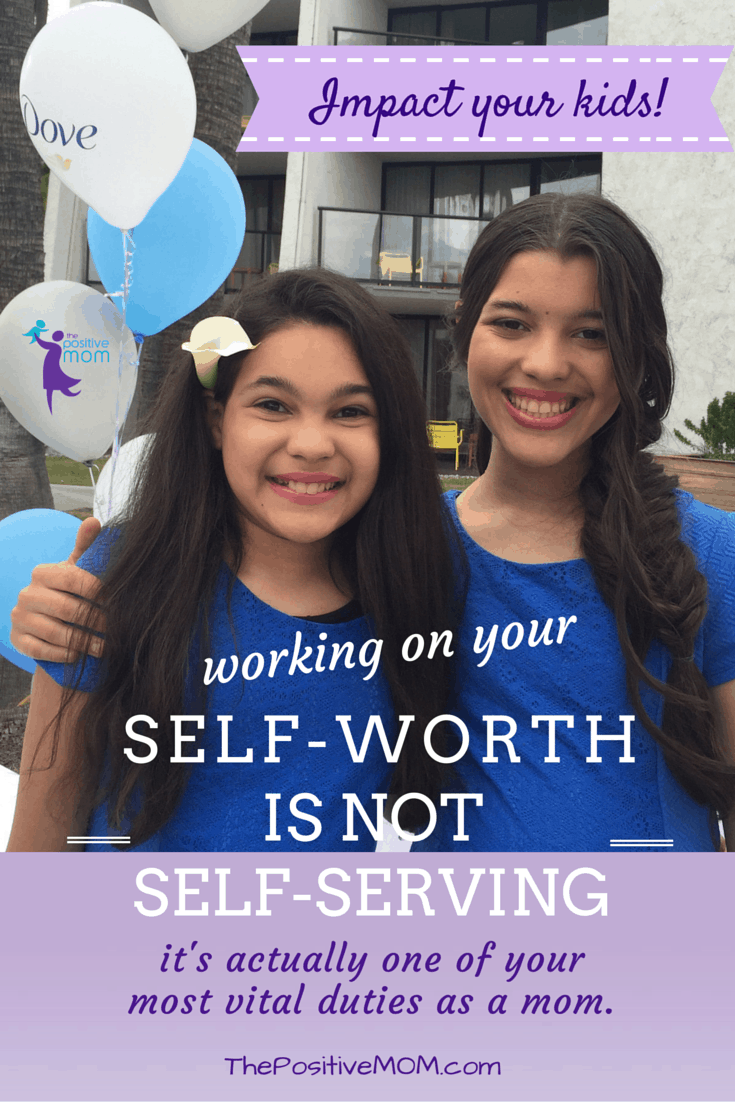 Working on your self-worth is not self-serving, it is one of your most vital duties as a mom because it not only impacts your lifestyle, but it impacts future generations.
[Tweet "Working on your self-worth is not self-serving! #SpeakBeautiful @ThePositiveMOM_"]
When you post online about yourself, you can ask the question: would I be pleased if my daughter said this about herself? Because if you are truly honest, you know she will.
[Tweet "Would I be pleased to see my daughter post what I post about myself? @ThePositiveMOM_ #SpeakBeautiful"]
And I confess not long ago my self-esteem was extremely low. I didn't feel good enough, smart enough, accomplished enough, pretty enough, young enough… I didn't feel I was enough or worthy of much. I didn't own my power, or my unique beauty… as a matter of fact, I didn't think I had much to offer.
My motivation was not even to improve myself or to be happier, but to protect my littles from feeling what I felt. So it really doesn't matter why you choose to #SpeakBeautiful and use positivity out of a vision for yourself or a vision for someone else. It only matters that you make a choice out of love.
And as you speak positively about yourself, you will automatically learn to speak positively about others, both online and offline. And as you speak positively online, you will influence many others, inspiring them, uplifting them, creating a ripple effect that cannot ever be measured.
Social media can change language, create judgment, and impact self-worth, but it is up to each of us to decide whether the language, the judgment, and the impact are positive or negative.
I applaud Dove's efforts to mentor girls and women to use the power of positive words and to create a platform for this important conversation in a society where we are bombarded with unsolicited opinions about who we are and what we do, and where worth can be linked to perceived perfection or contingent upon the number of likes, shares, and followers on your feed.
"Finally, brethren, whatsoever things are true, whatsoever things are honest, whatsoever things are just, whatsoever things are pure, whatsoever things are lovely, whatsoever things are of good report; if there be any virtue, and if there be any praise, think on these things." Philippians 4:8, KJV
I think it's wonderful that, as women, we have the opportunity to use social media to connect with other women, find our voice, and inspire our worldwide sisterhood, and as moms, we have the sacred privilege to empower our daughters to be real, to be positive, to be agents of change, and to keep it going.
How does social media impact your self-worth? I'm excited to start this discussion and learn from you!
My mission is to help moms find peace, break cycles, and feel whole so they can be present, peaceful, and positive moms. To receive a gift that can get you started on that journey click HERE.