I've been gone for a week and Taylor Bare was home alone with Pige. This is the first time he's been on daddy duty, so thank goodness Little Pige is now fully potty-trained and he just had to make sure to keep her little Minnie Mouse potty clean. I'm so proud of my little 2-year-old-señorita! I'm proud of all my señoritas!
So what did I do in California? I'll be telling you all about it, but for now, let's talk about the pink elephant in the room, or the question you really want to ask: how can you leave your littlest princess behind, suspend school, and exhaust your husband's paid vacation days (at the beginning of March!) JUST to go to a conference and get pampered with Dove products and celebrity treatment?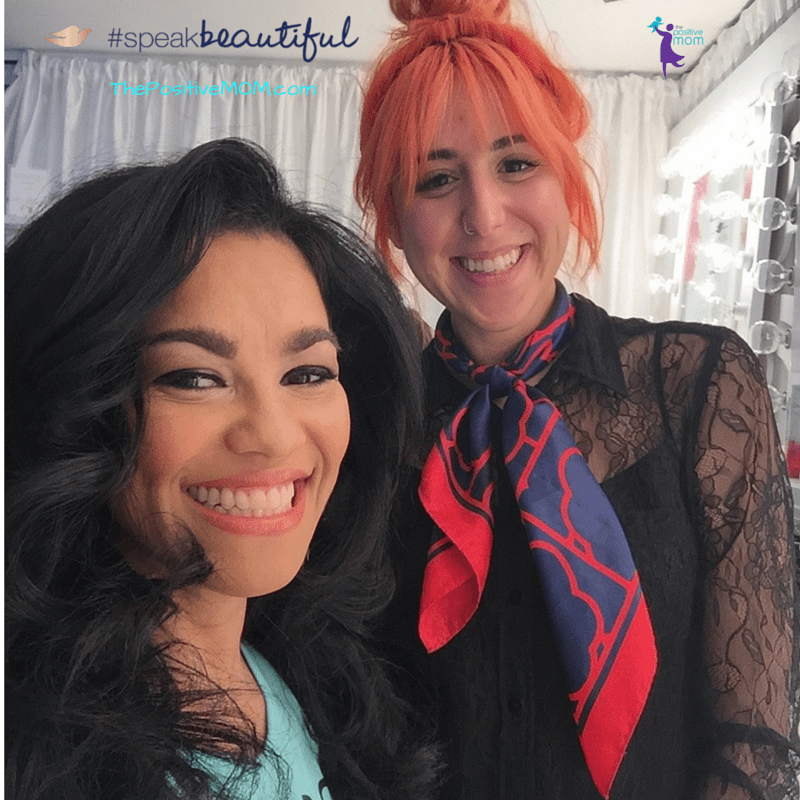 Okay, maybe that's not YOUR question, but it's certainly one of the questions I get asked, or insinuated most often. And I want to address my answer, not only because I want to get it off my chest, but also because I feel every mom needs to hear it.
As moms, we all want to give our kids the best chance in life and to feel proud of what they've become with our guidance. I am sure happy my girls are impressive and, more importantly, happy. However, it does bother me that we attribute it to the wrong reasons:
Luck/Chance:

"you got the best kids!"
Slavery: "your hard work has paid off!"
Nothing: "motherhood is easy when you have kids like that!"
Sure, I've put lots of efforts in motherhood, and yeah, I believe God sure has blessed me throughout my entire life, including my motherhood years, but this is true of every mom who is struggling with her kids, too. It feels almost uncomfortable to accept a compliment of "you've done an amazing job" when I know most moms have, yet they don't achieve the same results. And no, though my daughters get lots of credit for listening, they certainly weren't born "like this!" Giant eye roll.
What is, then, the secret to happy, confident, high-achieving kids? You've already figured it out because it's in the title: the best gift you can give your child is the gift of a confident mom.
The secret is not in what you do for them, but in what you do for yourself.
The secret is not in what you say to them, but in what you say to yourself.
The secret is not in how you treat them, but in how you treat yourself.
I was spreading this message throughout my time at the #WeAllGrow Summit this past weekend, because I'm passionate about it, and because I was given the amazing opportunity to be a part of Dove's #SpeakBeautiful movement, and speak on the main stage to hundreds of women who are moms, have moms, know moms, and are raising moms.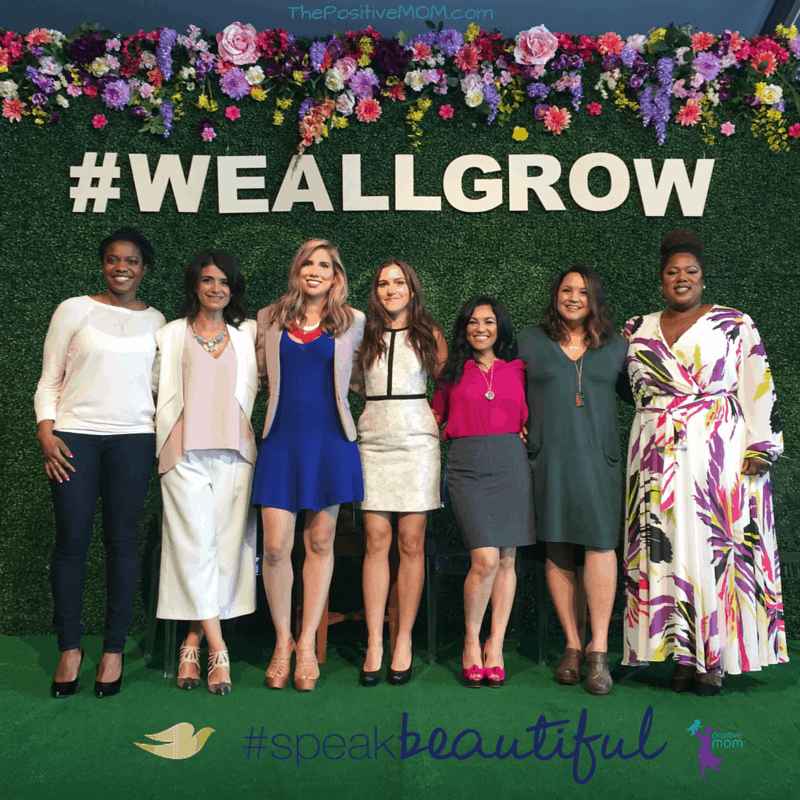 Dove is a brand that stands for building self-confidence in women and young girls, so it is the ideal partner for my message of empowerment, especially because of their latest efforts to promote positivity around self-image and the online body image commentary.
The Dove #SpeakBeautiful video is proof that low self-esteem plagues us, and … it's contagious. Just like we give our cold germs to those we kiss and snuggle, our low self-confidence mercilessly attacks those we love most.
How do you break this cycle? It starts with a simple prescription: #SpeakBeautiful to yourself, to your kids, and to those around you.
Positive affirmations, like prayers, are more needed when you least feel like doing it.
Of course, when it comes to motherhood, we don't believe that the answer could possibly be this simple. Surely, the secret to great kids needs to be something sacrificial, and not at all selfish like investing in yourself or allowing yourself to be pampered with the royal treatment.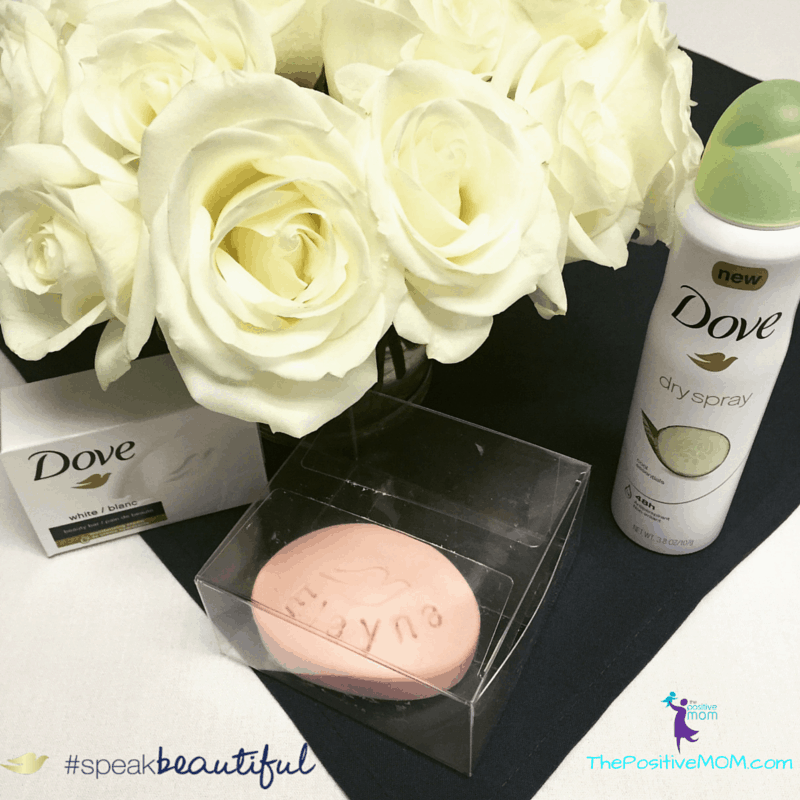 Dove did treat every single girl and woman attending #WeAllGrow like a queen, nurturing our bodies with dermatologist recommended products, and elevating our minds and spirits with uplifting messages we can internalize, radiate, and spread out. It felt deliciously good… and I don't feel guilty saying it, because it's time to be loyal to the royal in you!
[Tweet "It's time to be loyal to the royal in YOU #SpeakBeautiful #MotivationForMoms"]
As you embrace your beauty, invest in yourself, and get your needs met, you are teaching your kids, your daughters, that they are worthy of the same. You open their eyes to new possibilities, to higher possibilities.
So what did I go do in California? I went to be an ambassador for self-esteem, self-confidence, and self-worth. I went to teach my daughters by example that I am worthy, and my dreams are worth pursuing. I went to let other moms know that they are on the right track by investing in themselves, owning their power, and standing in their self-worth.
I went to support Dove in their efforts to teach women and mentor girls in feeling beautiful, because a girl who feels beautiful is confident, and a girl who is confident has the power to change her world.
And so I did. I joined – my now sisters – Christine Gutierrez, Rosie Molinary, Dania Peguero, and Carolina Ortiz in the morning keynote and panel: Crown Yourself In Confidence: Uncovering the Power of Positive Words. The feedback was overwhelming, because, as much as we feel a bit skeptic, we know at our core that we are more than we give ourselves credit for.
Later that day, I joined Dania and Rosie in a mentoring experience with young girls from the local Boys and Girls club. And this is where I couldn't hold the tears any longer. The Dove Self-Esteem Educators (dream job alert!) taught these beauties about self-love and self-discovery, by facilitating a candid conversation about personal and media influence. There is no doubt on my mind that as we allow a girl to speak her mind, without edits, she becomes fearlessly powerful… and I am grateful to Dove for inviting me to be a part of this transformation.
Besides making an impact in our own family by being a positive, confident mom, we can also serve as positive mentors to girls that don't realize their infinite worth and potential.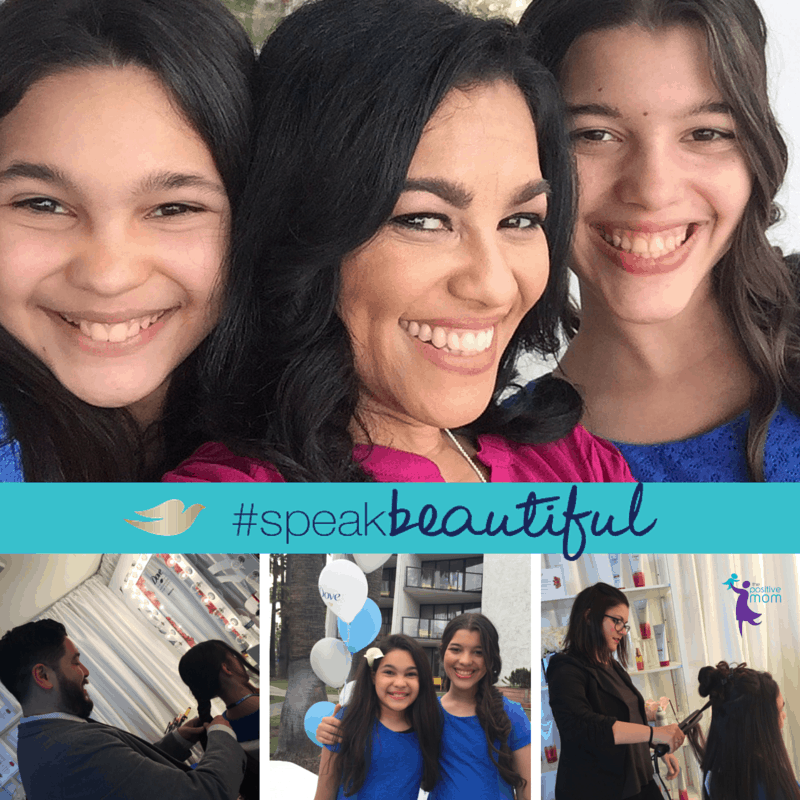 Dove says: "it only takes one tweet to start a trend." And that's true. I add: "it only takes a mom to start a ripple effect of healing and transformation."
When Elisha, Elyssa, and I met Pige and Taylor Bare at baggage claim E32, I stood tall (ok, not that tall), and proud to come back to them a renewed woman, expanded in wisdom, experience, knowledge, and understanding. I came back more relaxed, more empowered, and more connected.
She already wants to be like me… and as I become more confident, I'm giving her something better to become.
How do you teach your kids to be confident? Share your thoughts on being a confident mom!
[ela]