I have several coaching calls and meetings each week and I usually come out of these encounters re-charged and energized. I love helping moms because of what it helps them do, achieve, and become. I love helping moms create positive results in their lives. Through coaching and mentoring, you can transform into your best self and create a life you deeply love.That's why I love being a coach, a mentor, a teacher, and a trainer… in a nutshell.
But here's the BIG distinction:
Most of the moms I coach are smart and resourceful. They have PLENTY of ideas. They are savvy… and very well informed. To be honest, sometimes they have so many ideas, so much information, and so many skills, it's overwhelming. And, trust me when I say, they don't need anyone to tell them "what" to do, and sometimes, they don't even need guidance on "how" to do it.
In order to achieve your goals, the least you need is information.
I consider myself a book nerd. Print books, audio books, electronic books – I love them all.
I've been surfing the web since day one.
I am a big fan of YouTube.
I listen to plenty of Podcasts.
I attend live seminars. Conferences. Webinars. Telesummits.
I love content. I love learning. Don't you?
But content is not enough to succeed.
Knowing what to do is not enough to succeed.
And, hey, I'm not saying you couldn't go on a YouTube fest and become a pro at some skill… what I'm saying is that coaching can accelerate the application of what you learn and provide the support you need in the journey.
I don't do coaching to prescribe what I think, feel, or believe you SHOULD do. A coach doesn't have magic powers! A coach is not a bossy know-it-all. A coach is a mentor, a guide, a teacher, a friend, a partner, a facilitator… someone who will ask the right questions, identify your blind spots, and provide the type of accountability that moves you to action, saving you stress, time, and money in the long-run.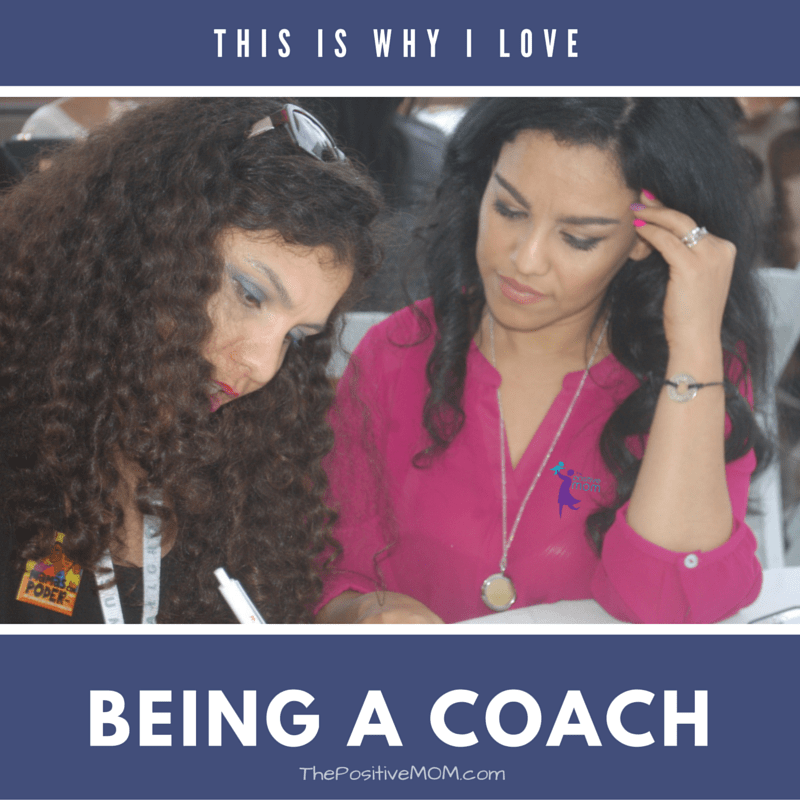 I remember when I hired my first coach. It was a real stretch for me. More like a leap of faith. I looked at the people that had really achieved the level of success they dreamed of or were well on their way and no matter the industry, and I knew they each had a coach.
Think about it. If you want to play a sport professionally, you get a coach. If you want to make the most of your workout, you hire a personal trainer. All the peak performance experts like Tony Robbins, Brian Tracy, and Jack Canfield, say that hiring a coach is the fastest way to success.
But I resisted it. Because I like doing things my way and on my own. Yet, I knew that the Lone Ranger Syndrome was holding me back and I didn't have the lifestyle I desired. As a recovering perfectionist, I've learned that trying to do it all by myself doesn't really serve me. In fact, mistakes and errors in judgment can not only cost time and money, but they can have a painful emotional cost, as well.
But investing in a coach has proven to me one of the most impactful decision in my life.
Coaching isn't a magic bullet or magic pill. You don't become a champion by hiring a coach, but making that investment in yourself is crucial because you're not only telling yourself you are committed to your success, you are also telling yourself you are worth investing on: time, energy, money…
"The best investment you can make is in yourself." ~ Warren Buffett
Not being willing to invest in yourself is a huge trap, because your goals, dreams, and aspirations often get filed under: soon, someday, and sometime, which may be synonym for too late.
Coaching is a resource to help you tap into your potential. Your coach doesn't do the work for you just as a swim coach won't do your laps, a piano instructor won't practice for you, or a trainer will exercise for you. A good coach helps you take specific steps toward your goal, even if you already know you should do and even if you know how to do it. Now I tell myself "if I could do it on my own, I would have already done it," and I learned that the hard way, because proving myself held me back for so long.
I was inspired to become a coach because I have a long list of coaches and mentors that have helped me achieve my own goals. They've offered a different perspective, kept me accountable to what I said I wanted but kept putting off, and helped me get out of my own way when I got stuck.
"Problems cannot be solved by the same level of thinking that created them." Albert Einstein
And that's what I love doing for my positive mom students. I love offering support and motivation, beyond thinking about your goals and "being inspired" to act.
Inspiration is not enough to succeed.
One of my favorite aspects of being a coach is the clarity that comes from brainstorming, exploring, and strategizing with my students. The more I coach and mentor, the more I invest in other coaches and mentors, too. I understand what it's like to invest tens of thousands of dollars and several years in learning one simple concept and then generously paying it forward for a tiny fraction of the time and money it cost you.
And as someone who has had her share of irrational fears, it feels great to help another mom move past the paralysis that comes with being afraid, because something is so meaningful and so much is often at stake. A coach encourages you to take steps you may not feel absolutely ready for, but that are a must to create lasting change.
Coaching is not therapy. It can be a very healing experience, and I should know, because the more I invest in myself, the more I realize what has blocked me, but coaching is about focusing on the present to design a life of your own creation, based on your authentic happiness, on your own terms.
My vast coaching training and the years of work coaching experience have helped me navigate through my own limiting beliefs and learn the language of my own paradigm, but it is a humbling experience because being a coach doesn't mean I can coach myself through everything. I still need someone to see beyond my excuses and uncover what is holding me back.
That's why I love coaching. Many of my coaching clients regularly experience amazing outcomes…
have deeper clarity in what brings them joy and fulfillment

feel they finally have purpose in their lives

experience more balance and peace in all areas of life

feel increased self-confidence to say no, set boundaries, and say yes to their dreams

find the courage to launch their blog, book, product or program, and other income opportunities

experience better relationships with themselves and with others

feel focused, on-track, and empowered to move forward
…and so much more!
All of these results can certainly be achieved on your own, or by collaborating with a compassionate, supportive friend; however, working with a coach and mentor is a smart move if you want to speed up your growth.
Nobody really needs a coach. However, everyone CAN greatly benefit from having a coach.
No matter how self-motivated we are – I certainly am – our vision can get clouded by fear, pain, trauma, anxiety, and disappointment. We all get caught up in the stress of life, get busy, and forget the important in taking care of the urgent. We make self-sabotaging decisions, break our commitments, and develop disempowering habits. We feel lonely, weighed down by self-imposed limitations, and think of giving up.
If you feel stuck in a spiral, frozen with fear, resisting radical change, or confused with options, not knowing what direction to go or what is next in your journey, a coach can offer insightful solutions to help. Or maybe you have a very strong idea of what the next step is, yet it seems risky, terrifying, painful, frightening, or even impossible… a coach can help you tap into shortcuts, tools, and resources that can help ease the transition and give you a gentle push in the right direction.
A coach won't make decisions for you, because coaching is a partnership in which most of the wisdom and brilliance will actually come from YOU. A coach will empower you with expanded awareness so you can find your own answers, define your own priorities, and devise your own plans to integrate them in your life.
A coach can help harness your ideas. Because as a creative entrepreneur, you may feeling lost, like you're all over the place, pulled in many directions, and don't know where to start. There is so much value in prioritizing your action items (what many call a to-do list), and pouring focused attention on them. How much is this worth to you?
But there's another side to this. You may also be too attached to an idea that isn't serving you need courage to let go and start again. This happens more often than I ever imagined. So often, our transformation and breakthroughs lie not on learning something new, but in UNLEARNING our old programming.
And you must be ready and willing to do the work. You must be committed to your success, be ready to learn, be coachable, and take bold actions toward the goal. If you'll put in the effort and step out of your comfort zone, you will see the results you desire.
Having a coach has always been one of the greatest investments I've ever made and continue to make in my life. I don't hesitate at the opportunity to learn from other people, paying for their guidance and support. This has helped me tremendously in every area of my life.
And not all coaches are alike. Finding a coach that you feel comfortable with is the key because it needs to be a good fit. It's not only about having someone who celebrate your successes and is a source of support when you fail, it's about having a partner to help you plan, strategize, and implement the changes you want to see in your life and your lifestyle.
Are you ready to get started with coaching? If you are a coach, or have hired a coach, please share the benefits you've received from coaching with us!
[ela]
PS: If you're READY to create lasting, noticeable, positive change in your life, and to create better results than you're achieving on your own, let's talk!