Do you believe that you can literally create what you want in life? I didn't. Many people are surprised when I tell them I'm really a skeptic at heart. You see, I am a woman of deep conviction, yet all my faith was built on the foundation of questioning, pondering, wondering.  I see doubt as an opportunity to believe.
After being through so many encounters of the painful kind, I guess it didn't make sense to me that I had created them. Looking back now, some I did, some I didn't, however, I do know that when I started believing that I am powerful creator, then I started to see what I can create. I can choose to create JOY, BALANCE, and SUCCESS on my own terms, and I can choose their opposites, as well.
During the three days I was training to become a certified Passion Test facilitator, I learned a concept that is as simple as it is brilliant, and that – to my surprise – is in alignment with my beliefs as a Christian, too.  This concept was created by astrologer Bill Levacy, and made popular by Marci Shamoff in her book Happy for No Reason: 7 Steps to Being Happy from the Inside Out, a New York Times Bestseller for many reasons. 🙂 Chris and Janet Attwood also cite this process in their book The Passion Test: The Effortless Path to Discovering Your Life Purpose, and call it the 3 steps to live a passionate life.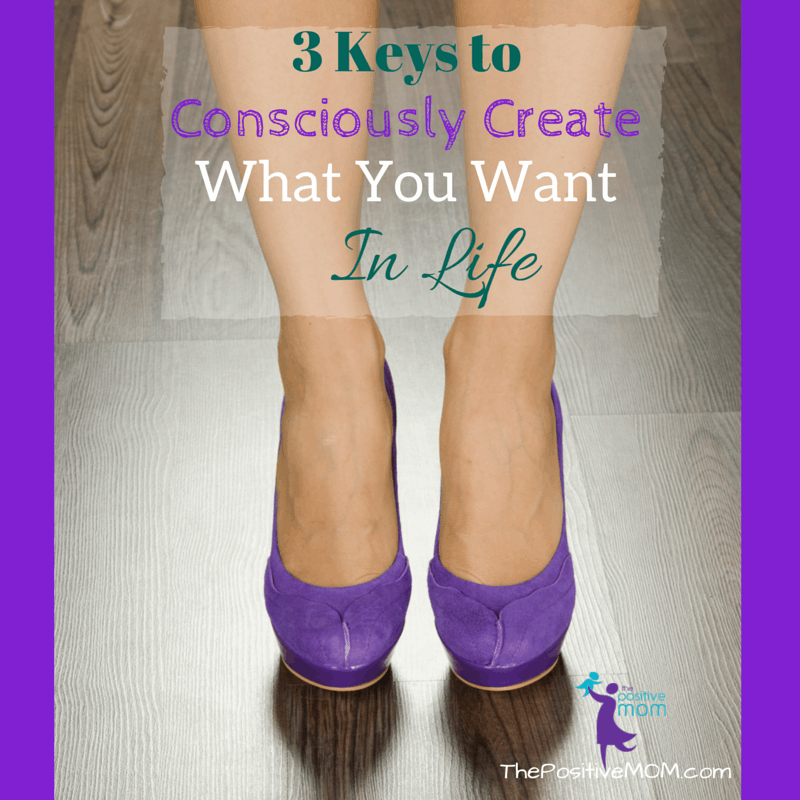 The 3 keys to consciously creating what you want in life are: Intention, Attention, and No Tension. You can remember them with the acronym IAN.
Intention ~  Wayne Dyer says that "our intention creates our reality."  I believe the reason why most people keep on experiencing the same circumstances they don't want is that they are not clear on what they want or have conflicting thoughts about what they want. Clarity will allow us to stop living by default and consciously pray for, and design what we desire, not what we fear. This is why I love The Passion Test, because it allowed me to get clear and to prioritize the top 5 things I want in my life.
Attention  ~  Attention is focus on your intention. As moms, we put in a lot of work and we end up overwhelmed and physically, mentally, and emotionally exhausted. We have no issue with putting our attention and effort into our passions, we just have too many things that are calling our name and we are being pulled into so many directions. When we only have 5 things to focus on, we set ourselves up for success (progress), because the human brain can only handle up to 7 bits of information at a time.
No Tension ~  My "natural woman" AKA my inner bully panics by default when something is not working out "as I thought" or "as I wanted." She tells me I should worry, stress, and feel tension about it.
My inner bully can sound very wise and logical: "if it hasn't worked, maybe there's a reason… It could be a sign."
My inner bully can sound shaming:  "you should've never quit your day job,"
My inner bully can even sound encouraging: "it's hiring season, and you could find a 9-5 no problem."
No Tension! These two words shush my inner bully, my natural woman, the voice in my head that doesn't serve me. No Tension! is a powerful mantra for me, and it turns out, most of the moms I coach and mentor adopt this mantra for themselves, too. They also report back saying it's the hardest step in the formula… and the one they most need. I love how, at the core, we're all more alike than we think or realize.
"Your mind is like this water my friend, when it is agitated it becomes difficult to see. But if you allow it to settle, the answer becomes clear." ~ Master Oogway
I totally just quoted the Kung Fu Panda turtle. It's just so true! I have experienced that when I have surrendered my tension, I allow myself to have a clear mind, to be more focused, and to find creative solutions to the issues I had been worried about. When we let go, we let God!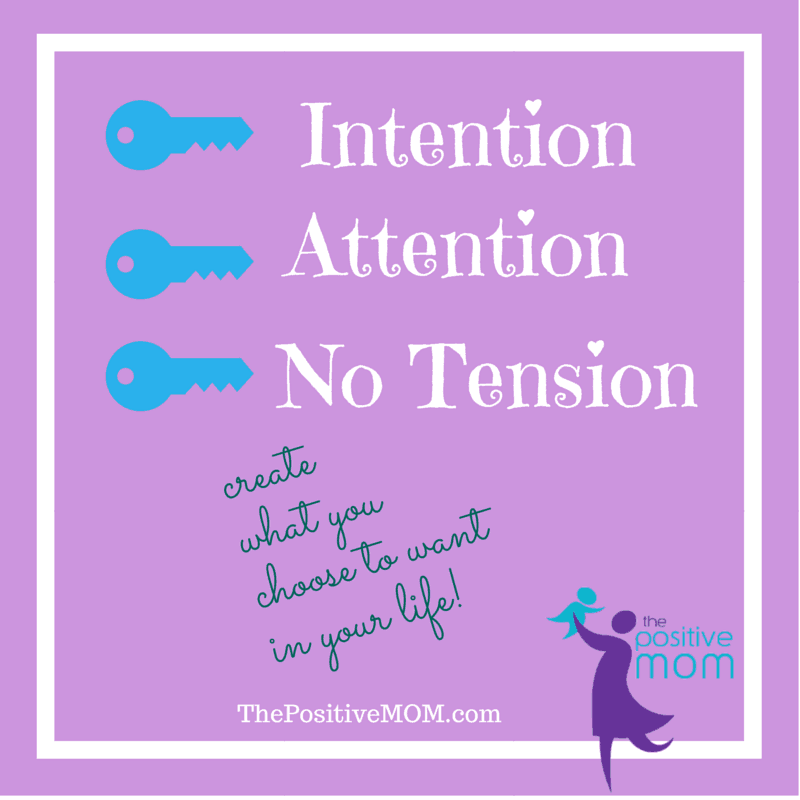 Now that you have the 3 keys to create anything you choose to have in your life, are you skeptical? I know I was… and I did something crazy: I put it to the test.
Being clear about my top 5 passions allowed me to know what to ASK for, where to SEEK, and where to KNOCK. And because "when God sees what you're working on, He sees what you're waiting on," I have seen the significant difference it makes to have focused and purposeful attention. I've also had a lot more opportunities to strengthen my surrender, and, as a result, have seen the Hand of God more in my life, and so have many of the amazing moms I call clients.
Are you willing to try this formula to consciously create your life? I'd love to read your thoughts and perspective. And thank you for reading! xoxo

© Elayna Fernández ~ The Positive MOM