During my recent trip to Los Angeles for the Disney*PIXAR Coco event, I had the honor of sitting down with Michele Fazekas and Tara Butters, showrunners and producers of Kevin Probably Saves The World for a fun and empowering Q&A session.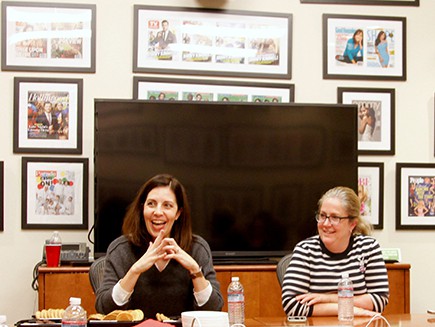 This powerful duo met while working as assistants on The X Files. Most recently, Fazekas and Butters served as executive producers/showrunners on both "Marvel's Agent Carter" and "Resurrection" on ABC. Prior to that, they created The CW cult hit "Reaper" and served as writers/producers on "Law & Order: SVU" for five seasons, during which time they received two Writers Guild nominations.
Fazekas and Butters recently signed a new three-year overall deal with ABC Studios, under which their F&B banner, a writer-friendly pod, has been based for the past four years. They have also developed pilots for the CW, CBS and Fox, in addition to having served as writers on series such as "Terra Nova" and Joss Whedon's "Dollhouse."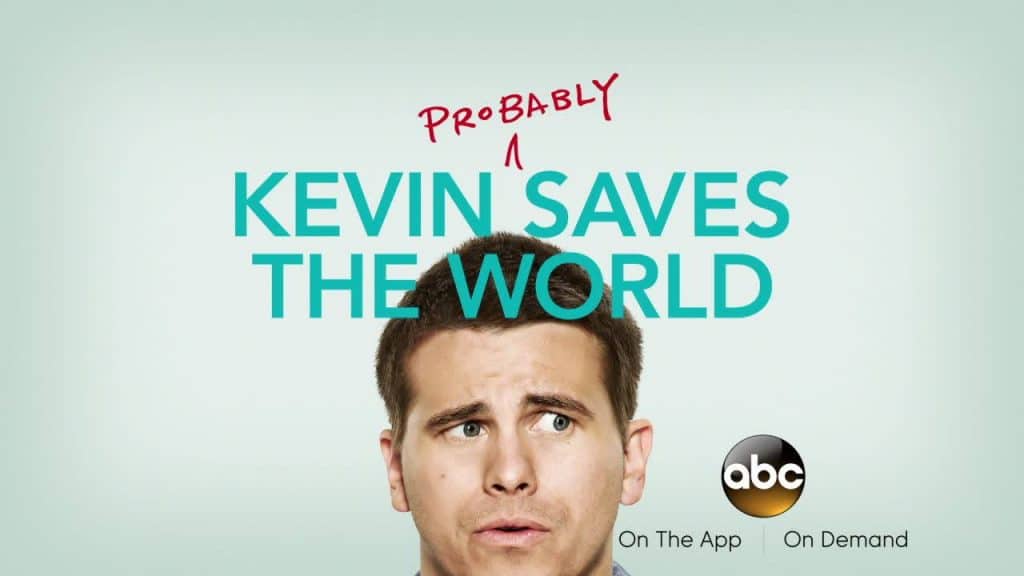 But Kevin (Probably) Saves The World is very different (and lighter) from what they've been doing, which they describe as "blending comedy, drama, and action." They decided to write something they would enjoy watching with their families, and didn't even think that ABC would air it!
Tara Butters is mom to a 12 and a 10 year old kids and Michele Fazekas' kiddos are eight and six.
   
"I can watch with my kids and that we could both sit down and enjoy it. And, you know, typically what happens is tomorrow morning my girls get up at six o'clock in the morning. We come downstairs and we watch it before school. Because they see rough cuts, because they love to — my oldest reads the scripts, but we'll watch it on Wednesday morning, because we have to time shift, 'cause they don't stay up till ten. It was important to us to have stuff that we could watch with our kids." Tara Butters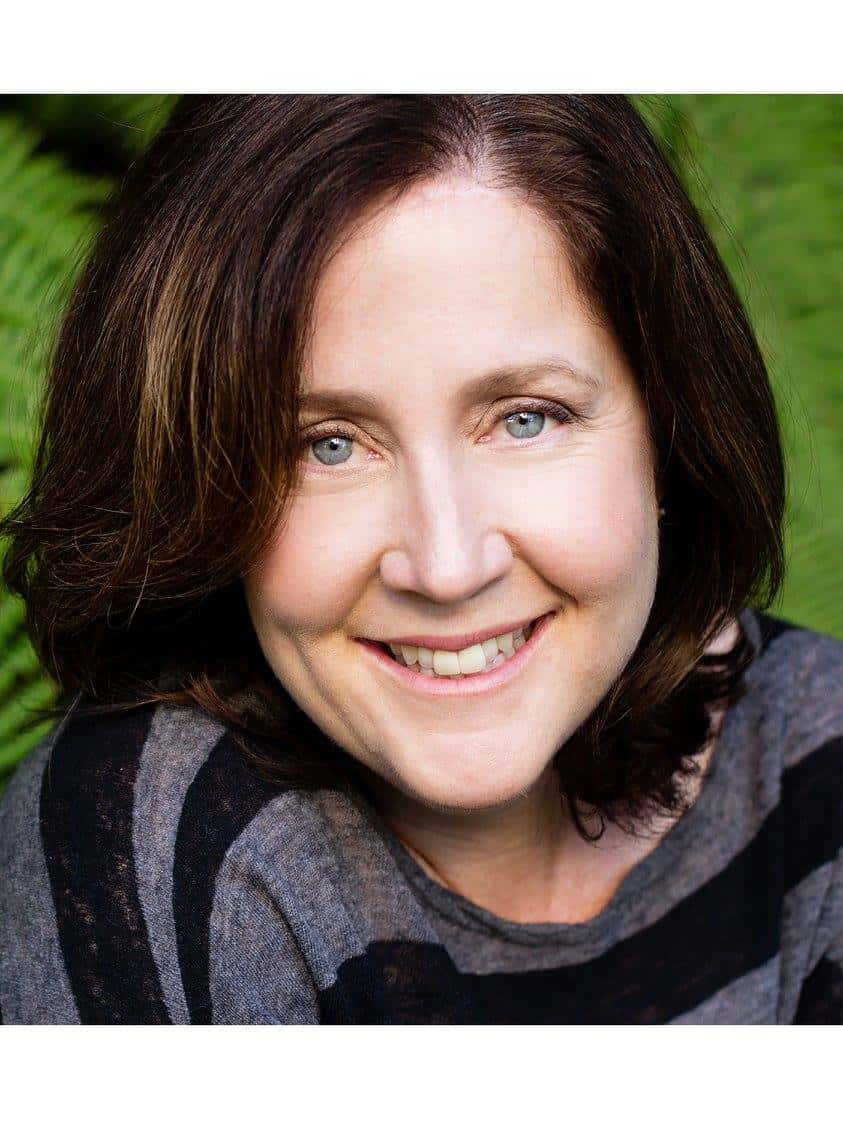 I wasn't too familiar with Kevin (Probably) Saves The World, but after watching a few episodes, it became an instant favorite. I was excited to know that we would be live tweeting from the ABC building during the 11/7 episode, because I don't really get to do that a lot. Some of the simple pleasures of life – especially now that we get 280 characters!
Tara Butters and Michele Fazekas are so talented and inspiring and true Hollywood powerhouses, blazing the trail for other women in the industry:
"We hire all the directors. We hire all the writers." Michele Fazekas
"In the first 13 episodes, we have three or four women . And we were able to get Rob Hardy, a director of color. And that was of the first 13. It's really hard on a first-year show, because I think it's below 30 percent  diversity. So when you're trying to even get 50 and 50 of your directors, it's incredibly difficult just based on those numbers if it's around 70 percent white male and 30 percent everything else!" Tara Butters
I am excited to see people that are passionate about creating quality entertainment, and even more when they promote diversity and inclusion, empowering others to learn, and being awesome moms, too!
"I like to go home. I like my family. I don't need to work all the time. And I've worked with guys who don't like their families, and so they stay so that means you have to stay. I'm like, I'm not gonna do that. We have this philosophy of, we will train you how to be a producer. We will train you how to be a showrunner." Michele Fazekas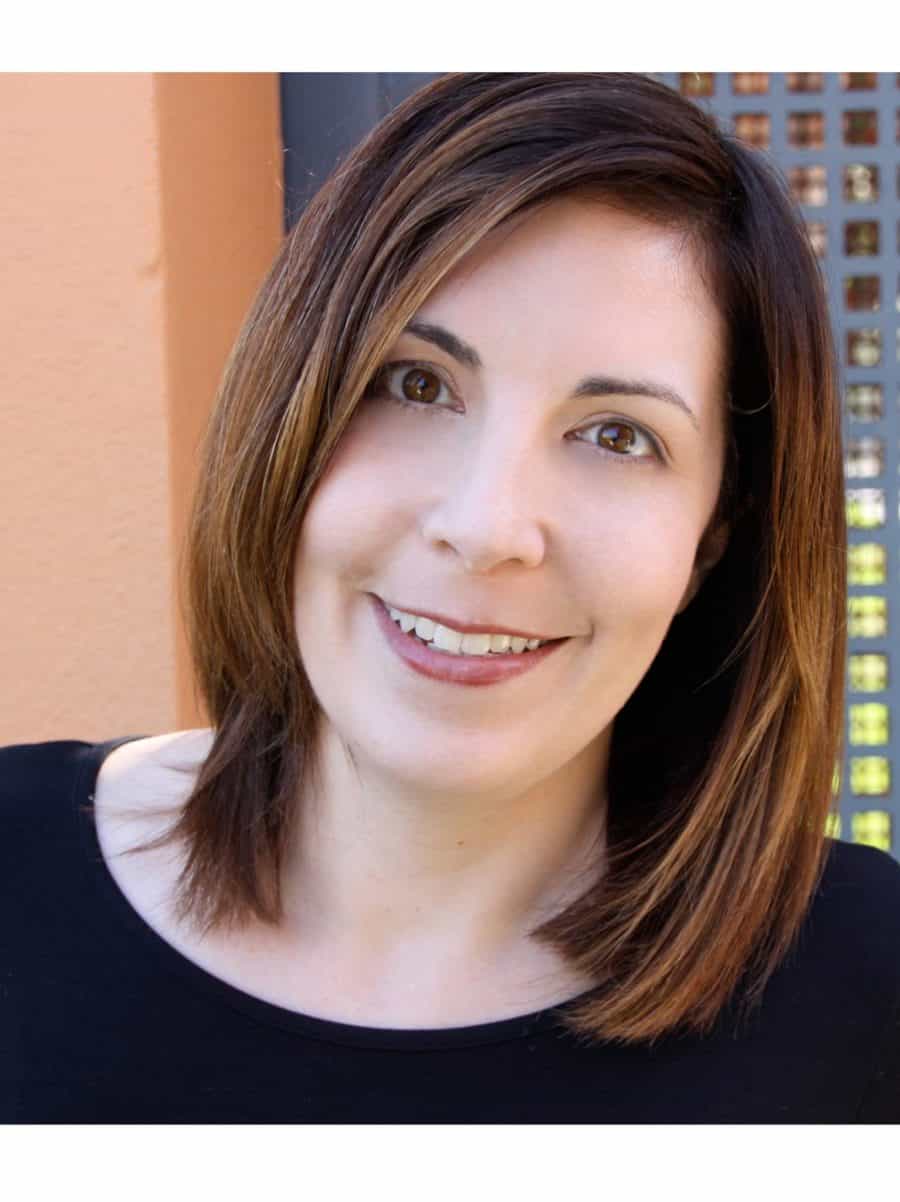 I love the concept of  Kevin (Probably) Saves the World. Basically, Kevin Finn (Jason Ritter) is not a good person. He's not terrible, but he's selfish, and clueless, and values material wealth and status over all else. And he's beginning to realize that those things aren't making him happy—in fact, he's fairly miserable. Just when things seem to be at their worst, he finds himself tasked with an unbelievable mission… saving the world.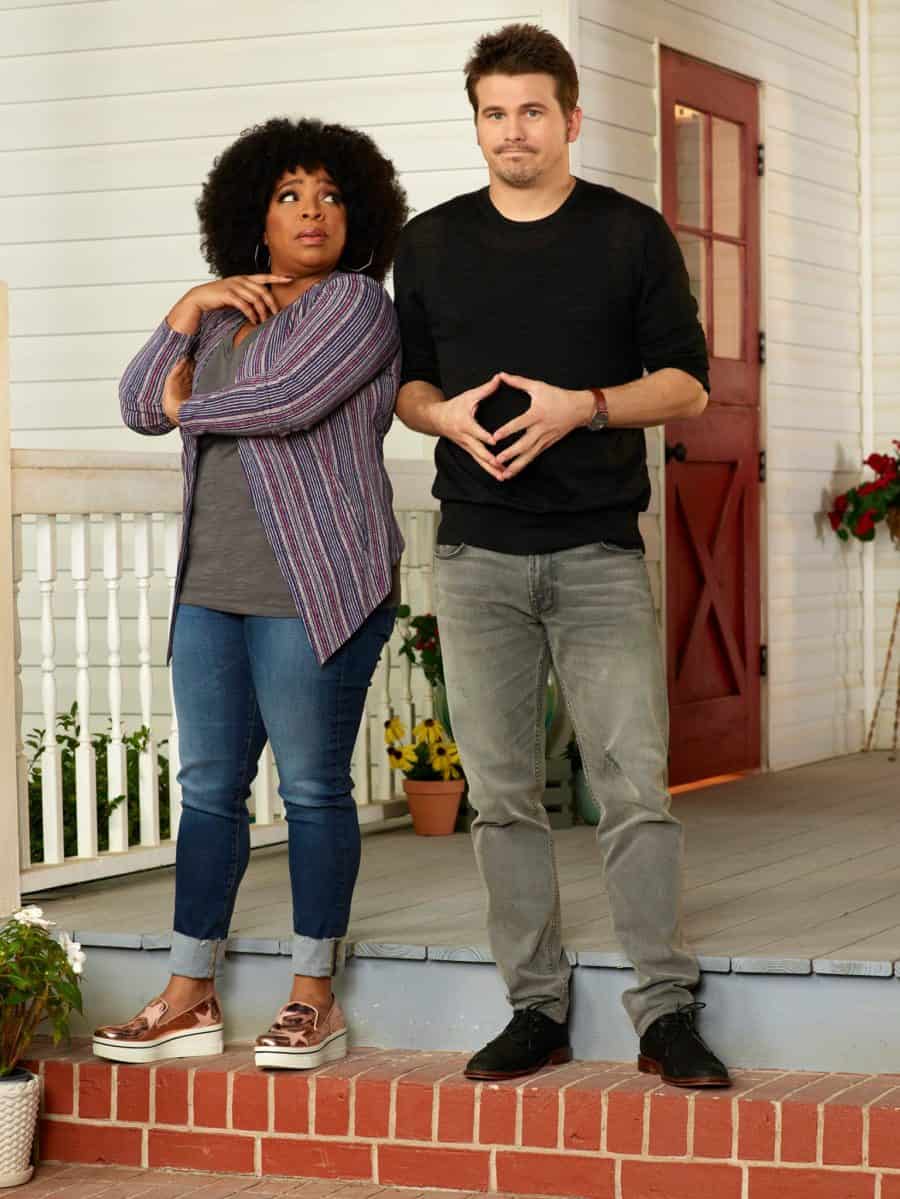 Yvette (Kimberly Hébert Gregory HBO's Vice Principals) is Kevin's celestial guide, protector and teacher, drill sergeant with divine authority. She's not an angel (which is a human construct, according to her), but a Warrior for God.
Yvette delivers incredible news to Kevin: in every generation, there are 36 righteous souls on Earth whose mere existence protects the word. Kevin, she tells him, is the last of the 36 righteous. Humanity has been thrown into crisis. Without the 36, the world will begin to lose the one thing that allows us to persevere through the ups and downs of life: HOPE! 
Kevin (Probably) Saves the World is filled with hope as Kevin embarks on a mission to "power up" his soul through acts of kindness and selflessness, so that he can eventually find and anoint a new generation of righteous people. 
Michele Fazekas told us the show came as an idea to write a spec (a speculative script) because of the dark place many people were after all the campaigning:
"…Whether you're on the right or the left politically… there are just a lot of people who are unhappy and don't feel good about where they are in their life, and that they don't feel heard. And I think we kinda took that as something as inspiration – it felt like people needed something that just came from a good place and reminded you that little acts actually do add up and that you can do one thing and that might inspire somebody else to do a good thing."  Tara Butters
Michele Fazekas agreed and nodded, pointing out that "it's really easy to find ugliness in the world."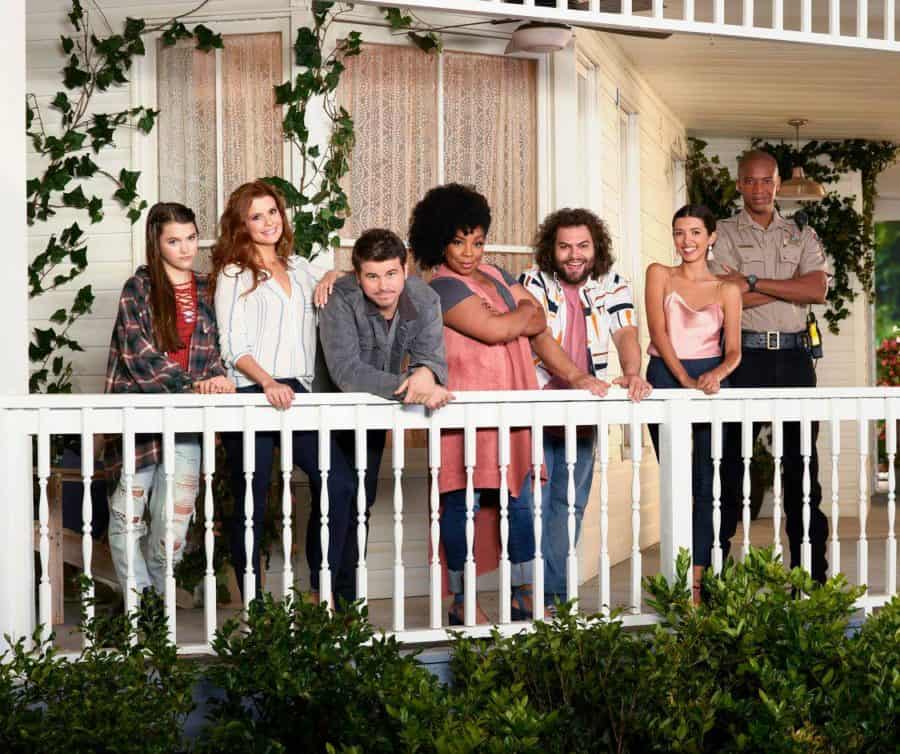 Even though we see many mystical and spiritual references, the concept is not entirely religious. The idea of the righteous souls comes from the Jewish Talmud and the concept of "metanoia," which means "to see the world through new eyes."
In the show, Kevin returns to his childhood home in Texas to crash with his widowed twin sister Amy Cabrera (JoAnna Garcia Swisher – Once Upon a Time, The Astronaut Wives Club) and teenaged niece, Reese Cabrera (Chloe East). Also starring is J. August Richards as Deputy Nate Purcell, Dustin Ybarra as Tyler Medina and India de Beaufort as Kristin Allen.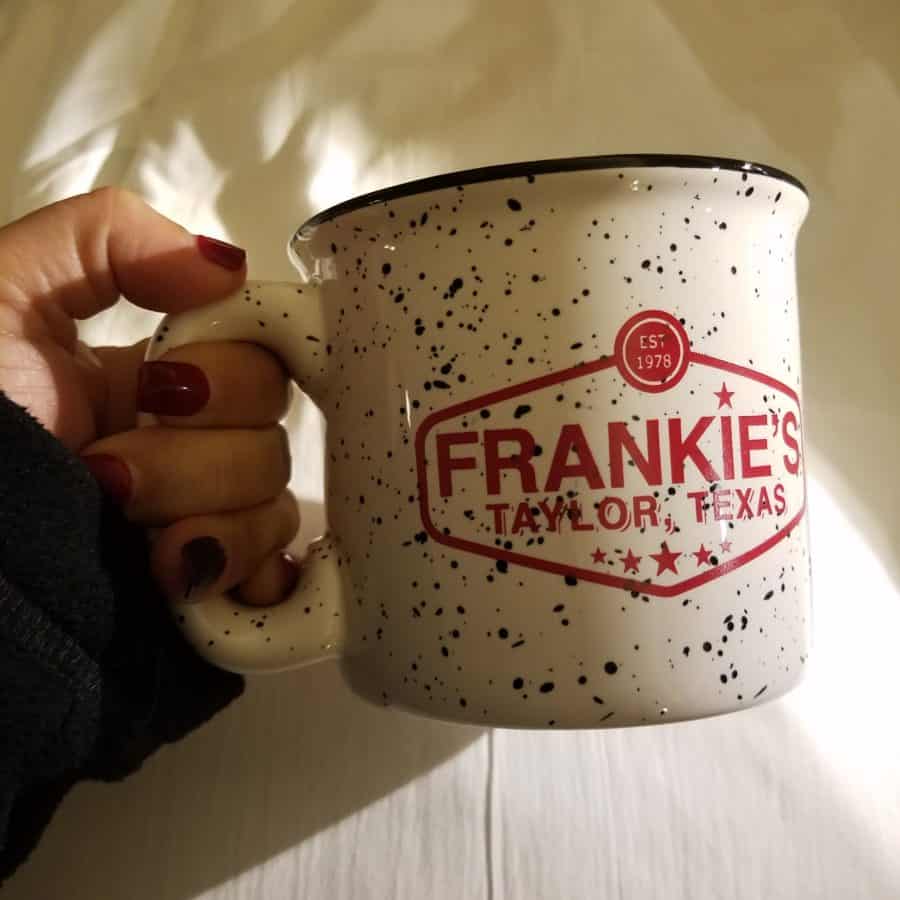 Creators/showrunners Tara Butters and Michele Fazekas love "Jason's ability at physical comedy" and told us that Jason Ritter brings everything that his father  had but even a grounded realness to his performance.
"You see his dad in him and it's crazy!" they said.
They recounted a time he was shooting a scene and he got a standing ovation for knowing his lines and the other person's lines and just delivering them masterfully.  When you are a natural talent without effort it's a clue to your God-given gift.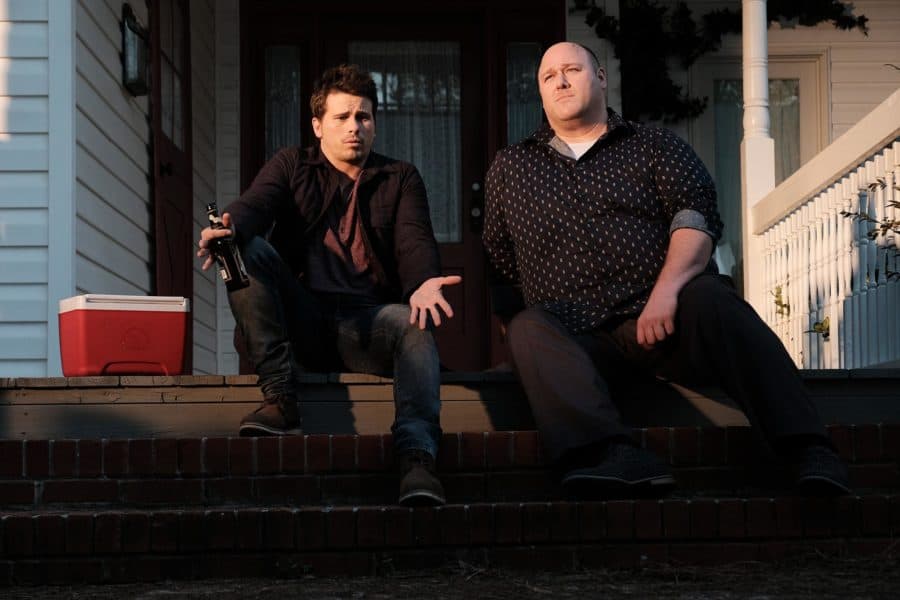 Tonight's episode will feature Will Sasso ("Modern Family," "Family Guy"), guest starring as "Dave," another celestial being who pops up looking to join Yvette and Kevin on their latest mission: Reconciling Kristin and her mother under the most challenging of circumstances.
Tonight's episode, "Dave," was written by Chris Dingess and directed by Ron Underwood, and also starring tonight at 10 are Anjali Bhimani as Susan Allen, Brandon Quinn as Ignacio "Iggy" DePerro and Alex Quijano as Matthew Torres.
I'm inspired by Tara Butters and Michele Fazekas. They were so focused in making a positive difference both on screen and off-screen that they didn't even have to pitch their show traditionally. I encourage you to support them in this journey, while being uplifted and entertained, too!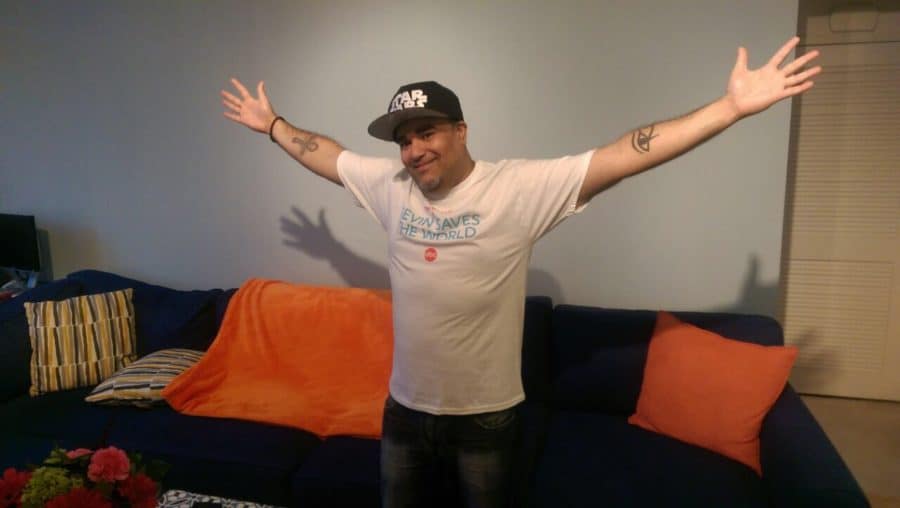 I was so grateful to sit down with these amazing positive moms, for dinner at the ABC Building, and for the lovely gifts we received (pictured above). The Kevin (Probably) Saves the World t-shirt was perfect for my brother, because our stage names are Kevin and Shelley (long story!). LOL
"Kevin (Probably) Saves the World" airs on Tuesdays at 10|9c on The ABC Television Network. Episodes are also available via streaming and on demand. For more information about tonight's episode, visit http://www.disneyabcpress.com/…/kevin-prob…/episodes/dave-1/. Stay tuned on all things Kevin (Probably) Saves the World on Facebook: @KevinProbably, Twitter: @KevinProbably, and Instagram: @kevinprobablyabc. Be sure to use the Hashtag #KevinProbably.
How do you use your creativity to make a difference? I'm so inspired by Tara Butters and Michele Fazekas and the success they've achieved using their creativity to make a difference.

© Elayna Fernández ~ The Positive MOM
Photo credits: ABC/Guy D'Alema and Bob D'Amico