This post has been compensated by Best Buy in the form of a Best Buy Gift Card and/or received the product/service at a reduced price or for free.
Do you have a dream? Or maybe a few?
Cinderella's song explained how our dreams are wishes from our hearts. A dream is a wish your heart makes. We all have dreams and we all wish from time to time. But often times, we disconnect from our dreams and we see them as distant fantasies we are not truly worth of.
I don't have the money/energy/time/education/experience
I'm too old/young
It's not in the stars for me
Have you ever said something like this out loud or to yourself?
I personally think one of the main differences between those moms who are happy and those moms who are not is that the first allow themselves to dream, to wish, and to imagine.
[Tweet "A #WishList is a simple tool that empowers you to keep your dreams alive. #motivationformoms"]
A simple tool that can empower you is a wish list. A wish list:
allows you to describe your dream in detail
helps you keep your dream alive
sends your subconscious mind the message that:

you are awaiting your dream
you haven't given up on your longing, and
you know you are worthy of it.
When my girls were really little and I was struggling financially as a single mom, I encouraged them to keep a "dream journal," because I didn't want them to give up on their wishes, and I've always empowered them to follow their dreams. And dreaming shouldn't go away with childhood. As a matter of fact, it is an important part of business and entrepreneurship.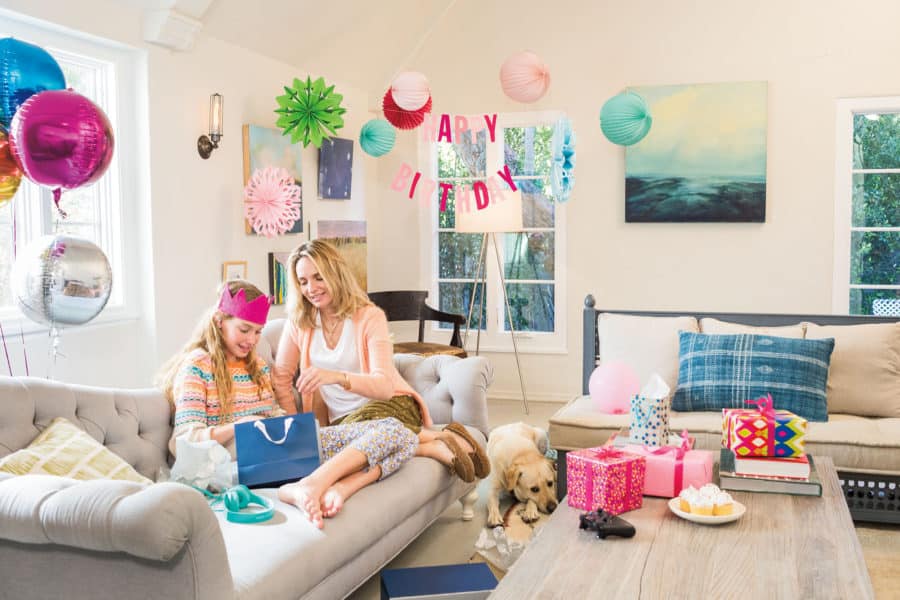 As moms, we feel it's not okay to dream. We may feel as if dreaming is a dirty word, a thing of the past, a thing that may come in the future, when the kids are all grown.
Motherhood is a calling, a commitment, a consecration, but motherhood does not mean postponing your life. Give yourself permission to dream, to receive, and to achieve what you desire both within and outside of your motherhood journey.
[Tweet "Motherhood is a calling, commitment, and consecration, NOT postponing your life! #motivationformoms"]
I recently created a wish list at BestBuy.com and the process was very enlightening. We're all a working progress and our own worst enemy is between our ears.
I don't have a sweet tooth so Best Buy for me is THE [eye] candy store. I wanted to choose EVERYTHING,but found myself holding back, telling myself:
You don't want to ask for too many gifts
You don't want to ask for gifts that are "too" expensive
You don't want to ask for what you "want," only what you need
and other demons…
I soon realized these are hard-wired limiting beliefs that don't serve me any longer because they hold me back from what I want. As my dad's firstborn, I inherited his love for the latest gadgets, and the greatest technology, and while I realize those items may not count as necessities, that is the point!
It's not a needs-list, it's a wish-list!
BestBuy.com/Gifts has a great selection of unique gifts ideas for moms, dads, littles, and teens, by product type and price point, and for any occasions. I chose a generic theme called "my wish list," but you can find themes like: birthday, anniversary, holiday (like Father's Day – my favorite!), back to school, graduation, moving / housewarming party… and more!
I don't know about you, but having gift ideas does away with my headaches, making finding the perfect birthday gift easier than ever. It's not always so obvious what the perfect gift will be, especially because it's hard to keep up with new and hot items.
When it comes to my dad's birthday, August 10th, I really want the very best. The Top Tech Gifts list is perfect for the top people in your life!
I created my Best Buy Wish List and encouraged my family and friends to do the same. It's a great way to to wish, dream, and receive, and find the perfect gift. You can celebrate all of life's special moments with a gift that the people in your life will appreciate, rather than put away or return. [And the other way around, too!]
When I created my list, I received an instant e-mail message and I can manage my list at any time. And speaking of instant gratification, besides buying a Gift Card that the birthday boy or girl will get in the mail, you can now give an 'E-Gift Card' that will be delivered instantly via email.
I plan to invest some time on my wish list because it is imperative that we dare to want more. This applies to the spiritual and emotional even more than it does to the temporal.
What do you wish to BE?

What do you wish to CREATE?

What do you wish to EXPERIENCE?
What would you do if time, money, education, age, gender, and experience were not factors? Those are clues to your dreams, your vision, and your Top 5 Passions.
Allow yourself and others to dream, invest time and effort to see the dream come true… and listen to each wish your heart makes!
Think about this:
When you dream, your dream gives you life, it gives you fuel, it gives you purpose. If it's in your heart, it is selfish to deny yourself from it, and to deny others the privilege, power, and pleasure to be a part of making it come true.
What are you dreaming of? Share your dream in the comments below!
[ela]