The birth of a baby brings with it the birth of many concerns for every mom, especially expectant moms and first-time moms. There are many decisions we can make based on our instinct or intuition, but when it comes to safety, it's best to become aware and familiar with the best practices to keep baby safe and avoid unnecessary wounds, accidents, or injuries.
With two teenagers and a 5-year-old, I consider myself an experienced mom, and I like to teach the tips and tricks, do's and don'ts I've learned along the way, because I'm passionate about helping moms have a positive motherhood experience.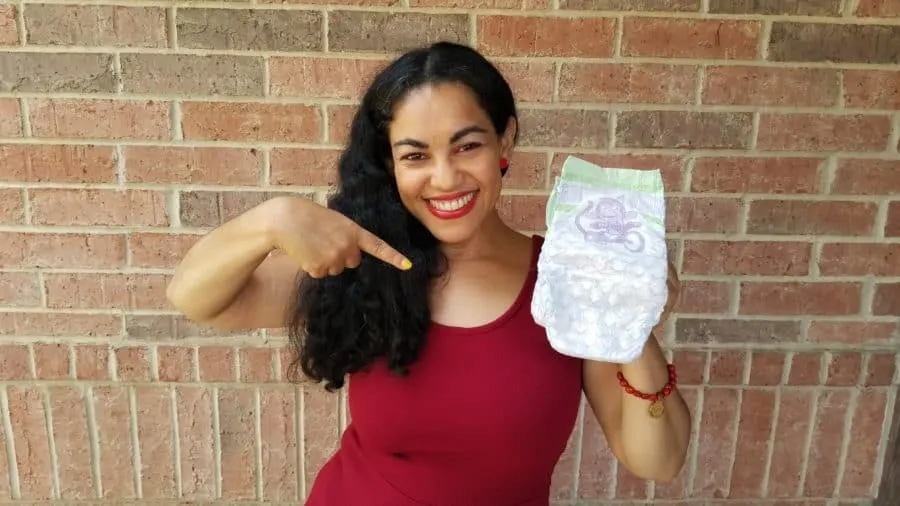 Since September is Baby Safety Month, it's the perfect time to learn (and teach other moms) how to keep baby safe and what products that are good for babies and bring peace of mind to parents. That's why I partnered with Luvs, the official diaper of experienced parents, to write this list of baby safety tips. I call it the ABC's of Baby Safety or Baby Safety A to Z. I like them both.
The ABCs of Baby Safety to Celebrate Baby Safety Month
Here are my safety tips for caregivers who want to keep infants safe and healthy through their first years:

Attention ~ Never leave your baby unattended anywhere (car, bath, crib, high chair, infant seat, changing table, near a body of water, etc.) and don't leave baby alone with a young sibling or a pet, either. When you look away for even a second a fatal accident could happen.

Bath ~ Keep your hot water heater at 120°f at most and always test the bath water before putting baby in so baby doesn't burn. Store small appliances (electrical razors, toothbrushes, hair blowers, curling irons, radios and electrical heaters) away and out of reach, and keep them unplugged.

Cords ~ It's imperative that you secure electrical cords to baseboards and wind other cords so they can be kept out of sight. Cords on blinds and drapes are often overlooked, but they are a common strangulation hazard. Also make sure appliance cords are not dangling because baby may pull them toward him or herself. And never put cords around baby's necks – not even if you use a pacifier.

Diapering ~ Use a high-quality diaper and always be on the lookout to prevent diaper rash. Luvs from Walmart provides Ultra Leakguard protection, affordable prices, AND a money back guarantee. Use a sturdy changing table that has guardrails and a protective strap, and keep focused on baby, with all diapering supplies within reach.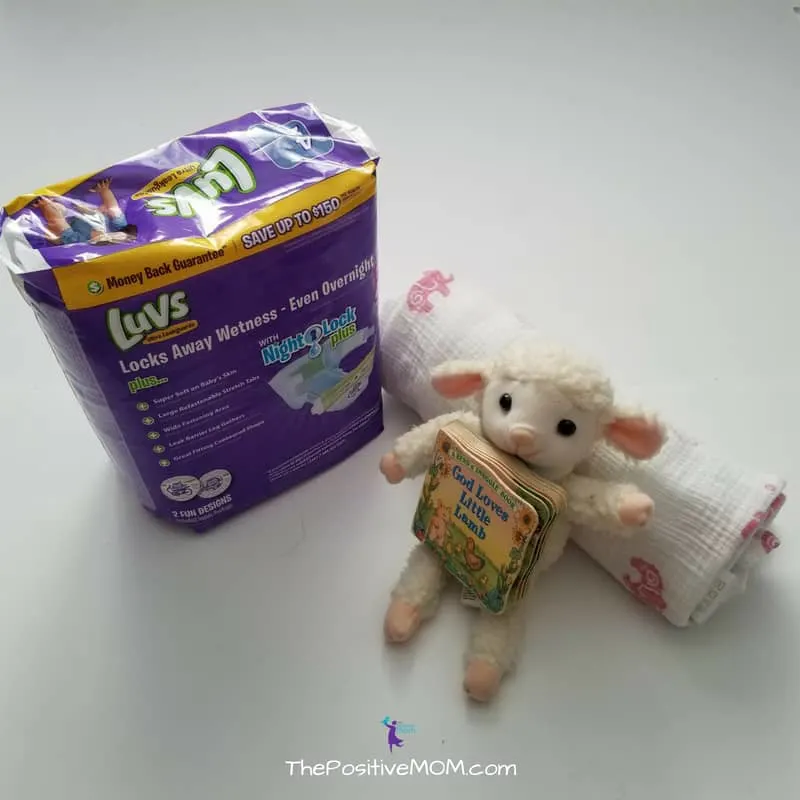 Emergency numbers ~ Make a list of all the emergency contacts to keep handy: your baby's pediatrician, the police department, the fire department, ambulance service, a reminder to dial 911, and the number for poison control.

Feeding ~ If you bottle feed, don't use the microwave to heat up baby's bottle and don't prop the bottle or put baby to bed with the bottle. When baby starts using a highchair, make sure baby is restrained properly. And avoid foods that can cause baby to choke.

Grooming ~ Keep all lotions, oils, shampoos, and soaps far from baby's reach because consumption can be toxic and even lethal.

Houseplants ~ Houseplants are pretty, but if ingested, they can be toxic and even poisonous. Dirt and decorative items, such as small rocks, can be a choking hazard, too. In addition, children could tug a dangling leaf and get easily hurt.

Installing latches and Covers ~Curious fingers want to get everywhere, so make sure you proof your home to protect your infant or toddler from everyday hazards that can be easily found in your home. Latches and locks are needed for toilets, refrigerator, cabinets, drawers, cupboards, etc.

Join a Class ~ Enrolling in a infant/child CPR and first aid class and becoming certified would be a great investment so you can be prepared. Check your local Red Cross for information.

Kitchen ~ Invest on a gate to safeguard the kitchen (make sure to avoid gates with diamond-shaped slats; use gates with straight, vertical slats and a swinging door, instead). It's no secret that hot spills and hot burners can harm baby. It's a good idea to turn the pot handles away from the edge, even when the gate is on. Crawling babies can quickly manage to get into the oven, dishwasher, and even the cabinets, which can give them access to knives, scissors, wrap dispensers, cleaning supplies, breakable dishes, and other dangers.

Laundry Room ~ The laundry room should be off limits for baby, along with the garage. These rooms contain flammable, toxic, and hazardous products and materials that can cause serious harm to babies and toddlers.

Medicine ~ Medications and vitamins can become poisonous if taken in the wrong doses and you can't rely solely on the packaging to keep your baby safe. Keep all pills out of reach and never call them "candy."

Nursery ~ Mobiles can be sweet but they are a safety hazard, especially when longer than 7″. Make sure all the slats on baby's crib are secure and they're less than 2 & 3/8 inches apart and the mattress should fit snugly in the crib frame to prevent baby from getting stuck. The crib or any other furniture should not be near any windows, or around electrical outlets or appliances, pictures, or lamps.

Out and about ~ Use a federally approved car safety seat when traveling in a motor vehicle, and make sure it is properly installed and it is appropriate for the child's weight and age. An infant's car seat should always face the rear of the vehicle and placed in the middle of the back seat. Check the National Highway Traffic Safety Administration (NHTSA) for accurate information in this regard. Always place the baby carrier in a low, flat surface and the baby stroller in the locked position when baby is in it. Remember that heavy bags could cause it to tip over, too! Make sure baby is in the shade, and protect her from sunburn or dehydration.

Pool ~ Drowning is a common cause of death in young children, so if you have a pool, install a surrounding fence that is at least four feet tall, and has self-latching, self-closing gates.

Quest ~ You can see what baby sees by getting down on your hands and knees, crawling through your house. Also go on a quest under couch cushions and other places where small items can fall and hide.

Recalls ~ Make the effort to return the registration cards that come with your baby product so the company can notify you of recalls. Thousands of baby products are recalled every year (strollers, car seats, baby carriers, playpens, cribs, etc.). Also, look for the Juvenile Products Manufacturers Association (JPMA) seal when you purchase baby products, whether new or used, to ensure child safety was a factor in manufacturing.

Sleep ~ Put baby down for sleep on her back to reduce SIDS (Sudden Infant Death Syndrome). To avoid suffocation, use a firm mattress and a tight-fitting sheet, and clear the crib from blankets, stuffed animals, pillows, and crib bumpers and other accessories. Keep the temperature in the room moderate and don't overdress baby, making sure their pajamas are made of a fire retardant material.

Toys ~ Avoid balloons or toys that could be a potential choking hazard and keep an eye for parts that could come off or become sharp. If you store baby's toys in a trunk, basket, or chest, be sure to remove the lid.

Unsteady Furniture ~ All furniture should be anchored down so they don't topple over baby and away from windows so baby doesn't climb and fall. Your local hardware store sells window locks, as well as wall straps, brackets, and braces to secure bookcases, dressers, etc. and TV's can be mounted to the wall. Also be sure to use coffee tables with rounder corners and avoid glass tabletops. Oh, and don't forget that the fireplace is off limits for a baby.

Visitors ~ Even if your home is 100% child-proofed (there's no such thing and that's why supervision is so crucial), you must remind visitors, babysitters, and parents who come for play dates not to bring unsafe toys, or to leave bags, backpacks, or purses lying around. Your baby can find choking hazards (coins, small objects, gum, mints) or poisons /toxins that can harm her (nail polish, makeup, perfume, medications).

Walker ~ Walkers were once popular, but they've been proven unsafe at any speed and at any age, so avoid them altogether since they let baby move quickly and reach things he otherwise wouldn't.

eXtinguisher ~ Having fire safety equipment can prevent a tragedy, so make sure your smoke alarms are working and you not only have a fire extinguisher, but know exactly how to use it.

Yard ~ If you are outside with the baby or you let your toddler play outside, you must make sure there are no sharp objects around, no equipment that can harm them (like lawnmowers, etc.) and nothing that can tip over and injure them.

Zap ~ Babies are curious and they like to explore by putting things in their mouth and sticking their curious little fingers everywhere, so covering electric outlets to avoid shock is another great idea.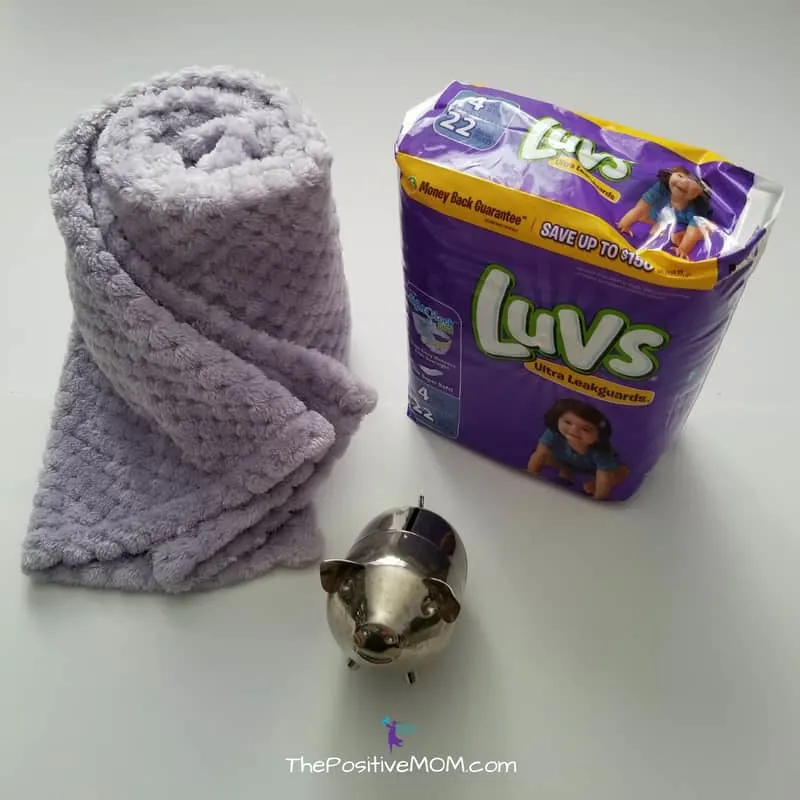 Keeping your baby out of harm's way is a huge responsibility and these safety tips will help you plan in a conscious and careful manner. Baby safety must be a priority beyond Baby Safety Month, so share this post with everyone you know.
What is your favorite letter of the Baby Safety ABCs? What would you add to this basic baby safety list? Who will you share this with today? Share below!
I invite you to take advantage of the awesome savings available on Luvs at Walmart so that parents with little ones can save some money! The P&G brandSAVER coupon in the 8/26 Sunday paper is good for $2 off two bags or one box of Luvs diapers. Don't miss out!
[ela]