It's that time of the year again. Time to get giddy about all the Disney movies coming out this year.
I'm sharing the full Disney 2020 Slate – and beyond – as well as the list of releases Disney inherited through the acquisition of 21st Century Fox. Who runs the world? Disney!
All The Disney Movies Coming Out in 2020 and Beyond
Let's do this chronologically so you can add them to your calendar and enjoy Disney movies all year long.
March 6, 2020 – Onward (Disney-Pixar)
Disney and Pixar's Onward is about two teenage elf brothers (Tom Holland and Chris Pratt) in a suburban fantasy world who set out on an adventure to discover if there is still a little magic left out there.
This all-new original feature film is directed by Dan Scanlon and produced by Kori Rae — the team behind Monsters University.
So excited to see this film this March!
March 27, 2020 – Mulan Live Action (Disney)
Disney's Mulan is a live-action remake of its 1998 animated feature.
Hua Mulan, the eldest daughter of an honored warrior, steps in to take the place of her ailing father when the emperor of China issues a decree that one man per family must serve in the imperial army to defend the country from Northern invaders.
Masquerading as a man, Hua Jun, she undergoes many hardships and must harness her inner strength to overcome them. On this epic journey, she will transform her into an formidable, honored warrior and earn the respect of the nation and the pride of her father.
Mulan has a celebrated international cast, with Yifei Liu as Mulan; Donnie Yen as Commander Tung; Jason Scott Lee as Böri Khan; Yoson An as Cheng Honghui; Gong Li as Xianniang; and Jet Li as the emperor. The film is directed by Niki Caro from a screenplay by Rick Jaffa & Amanda Silver and Elizabeth Martin & Lauren Hynek, based on the narrative poem The Ballad of Mulan.
May 1, 2020 – Black Widow (MARVEL Studios)
Directed by Cate Shortland, the first film of Marvel's Phase Four stars Scarlett Johansson, who reprises her role of Natasha Romanoff, as well as David Harbour, who plays Alexei a.k.a. the Red Guardian; Florence Pugh as Yelena; O-T Fagbenie as Mason; and Rachel Weisz as Melina. Official Teaser https://www.youtube.com/watch?v=RxAtuMu_ph4< Special Look https://www.youtube.com/watch?v=_1eykFE1fSA
May 29, 2020 – Artemis Fowl (Disney)
Directed by Kenneth Branagh and based on the beloved book by Eoin Colfer, Artemis Fowl follows 12-year-old mastermind Artemis Fowl, a descendant of a long line of criminal geniuses, as he finds himself in a battle against a powerful, hidden community of fairies who may be behind his father's disappearance.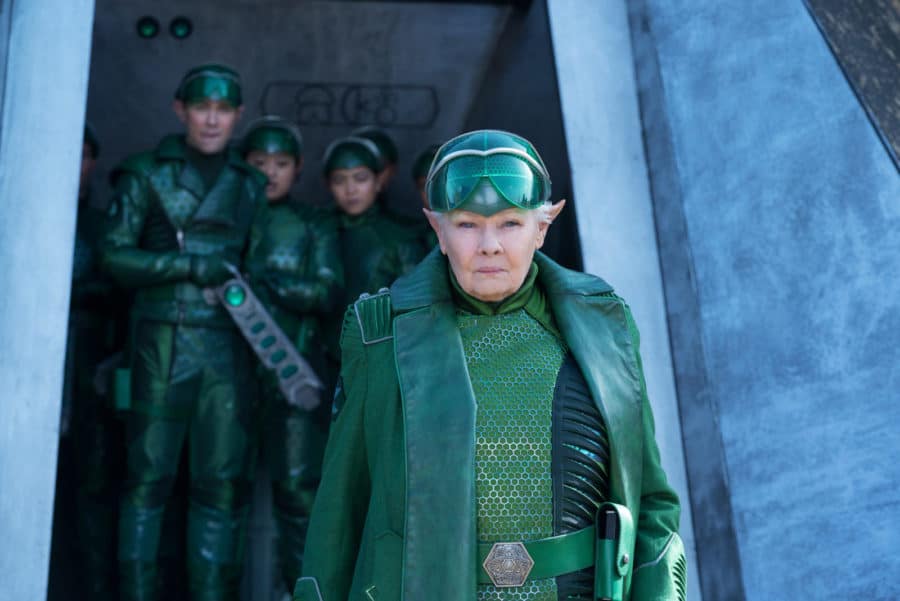 June 19, 2020 – Soul (Disney-Pixar)
Soul is directed by Pete Docter, co-directed by Kemp Powers, and produced by Dana Murray.
Soul introduces Joe Gardner (Jamie Foxx), a middle-school band teacher whose true love is playing jazz. He's increasingly feeling like his lifelong dream of being a jazz musician is not going to work out and he is living in doubt.
Just when Joe thinks his dream might be in reach, a single step sends him to a fantastical place where he's forced to re-think what it truly means to have soul. That's where he meets and ultimately teams up with 22 (Tina Fey), a soul who doesn't think life on earth is all it's cracked up to be.
July 24, 2020 – Jungle Cruise (Disney)
Inspired by the popular Disneyland theme park ride, Jungle Cruise is an epic Amazon-jungle expedition starring Dwayne Johnson as the charming riverboat captain and Emily Blunt as a stubborn researcher and explorer on a mission. Along with them are Edgar Ramirez, Jack Whitehall, Jesse Plemons, and Paul Giamatti.
Jaume Collet-Serra is the director and John Davis, John Fox, Dwayne Johnson, Hiram Garcia, Dany Garcia, and Beau Flynn are the producers, with Doug Merrifield as the executive producer.
August 14, 2020 – The One and Only Ivan Live Action (Disney)
The One and Only Ivan is Disney's adaptation of the Newbery Medal-winning book created by Katherine Applegate. Thea Sharrock is directing this film. Helen Mirren and Danny DeVito have also joined the cast!
Published by Harpercollins in 2011, the book centers on a silverback gorilla named Ivan (Sam Rockwell) who lives in a cage in a shopping mall along with an elephant named Stella (Angelina Jolie) and a stray dog called Bob. Ivan does not recall his life before the mall, but when a baby elephant named Ruby enters and Ivan finds himself caring for her, he begins to remember his previous life and plans to take the baby elephant to a new home.
November 6, 2020 – The Eternals (MARVEL Studios)
Chloé Zhao directs this film, which introduces an exciting new team of Super Heroes in the Marvel Cinematic Universe. The Eternals stars Angelina Jolie, Richard Madden, Kumail Nanjiani, Lauren Ridloff, Brian Tyree Henry, Salma Hayek, Lia McHugh, and Don Lee.
November 25, 2020 – Raya and the Last Dragon (Walt Disney Animation Studios)
Disney Animation has lined up an original film for 2020, just like Pixar. Raya and the Last Dragon is a fantasy epic, taking place in the magical realm of Lumandra, a land inhabited by an ancient civilization — and dragons — which draws on the cultures of Southeast Asia. The film is written by Adele Lim, one of the writers behind smash comedy Crazy Rich Asians. Cassie Steele and Awkwafina will be starring in this movie.
Disney+ exclusives
Disney+ will launch in much of Europe and Latin America this year, and we'll be seeing some new exclusive content!
Stargirl — March 13, dir. Julia Hart – with GRACE VANDERWAAL!
Timmy Failure: Mistakes Were Made — early 2020, dir. Tom McCarthy
Phineas and Ferb The Movie: Candace Against the Universe — summer 2020, dir. TBC
Secret Society of Second-Born Royals — 2020, dir. Anna Mastro
Dolphin Reef — 2020, dir. Keith Scholey
Elephants — 2020, dir. not named
Fox titles
Underwater — January 10, dir. William Eubank
The Call of the Wild — Starring Harrison Ford February 21, dir. Chris Sanders
Wendy — February 28, dir. Behn Zeitlin
The New Mutants — April 3, dir. Josh Boone
Antlers — April 17, dir. Scott Cooper
The Personal History of David Copperfield — May 8, dir. Armando Iannucci
The Woman in the Window — May 15, dir. Joe Wright
Free Guy — July 3, dir. Shawn Levy
Bob's Burgers: The Movie — July 17, dir. not named
Empty Man — August 7, dir. David Prior
The King's Man — September 18, dir. Matthew Vaughn
Death on the Nile — October 9, dir. Kenneth Branagh
Everybody's Talking About Jamie — October 23, dir. Jonathan Butterell
Deep Water — November 13, dir. Adrian Lyne
West Side Story — December 18, dir. Steven Spielberg
The Last Duel — December 25, dir. Ridley Scott
Beyond 2020, we can expect 4 Avatar films, set to release on the pre-Christmas weekend every other year beginning in 2021, as well as 3 new as-yet-untitled Star Wars films that will release on the pre-Christmas weekend of every other year, beginning in 2022.
These films were set for 2019 – The New Mutants (April 3, 2020) and Artemis Fowl (May 29, 2020).
What movies from 2020 and further are you excited about? Share with us in the comments below!
[ela]