Did you watch us this morning on WFAA Good Morning Texas on ABC Channel 8? The
WhollyART
girls and I were with the awesome Mike Castellucci, presenting our easy to make DIY outdoor lanterns. This is a fun homemade craft to keep the kids engaged in fun learning during the Summer.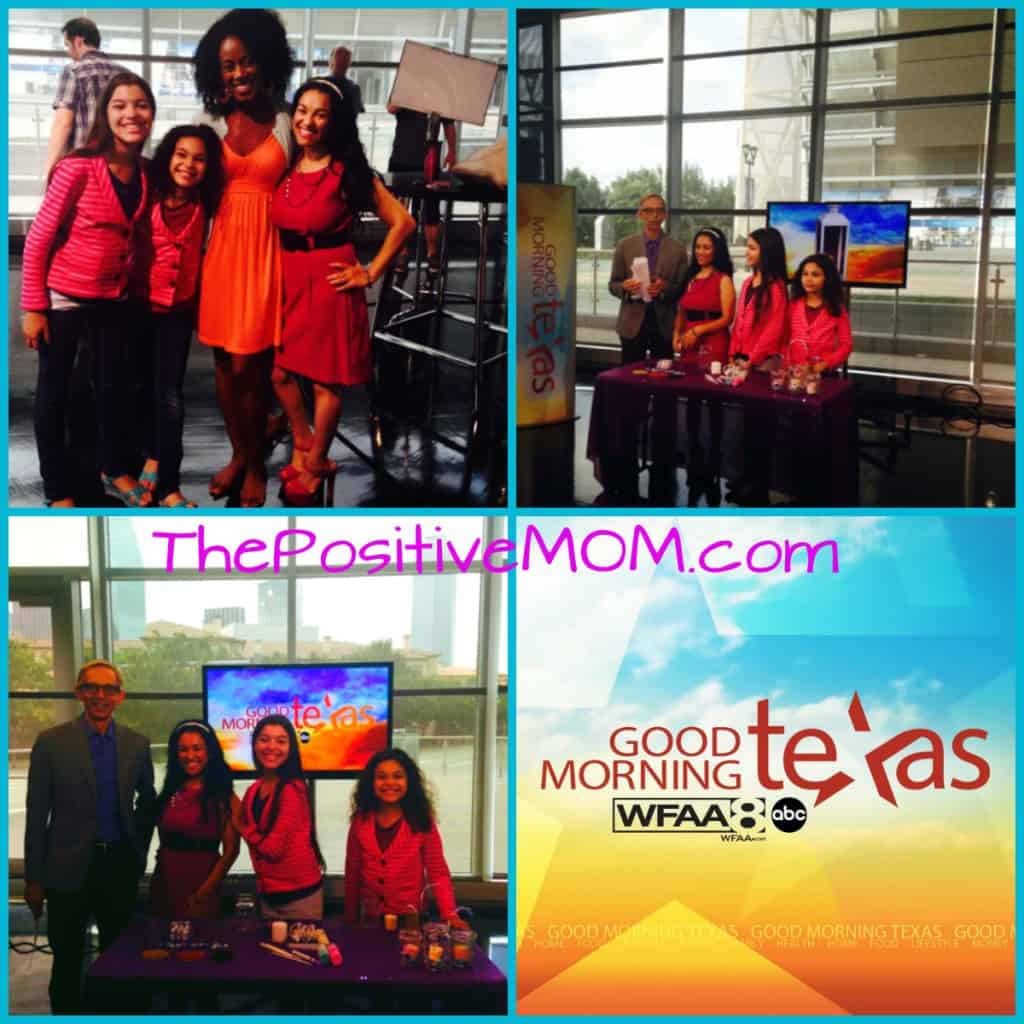 Here's an overview shot of the materials we used for our lanterns. You can use recycled materials and get as creative and silly as you would like! 🙂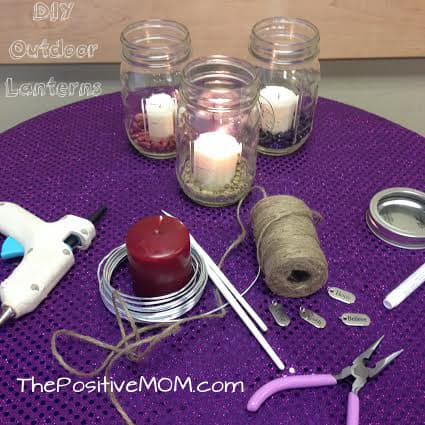 We put together the step by step instructions so you can make them too!
find an empty wide mouth mason jar to start your homemade lantern (any wide mouth glass container will do!)
loop floral or craft wire big enough to go around top, or, you could use twine
cut second

floral

wire

and attach it on each side to make a handle
use a jewelry

wire

cutter to cut the

floral

wire

or twine
attach to jar using jewelry

wire

pliers
you can add a positive charm, beads, or decorative jewelry to add your personal flair, adding a loop to secure it in place
add your candle right in the middle of the jar
add decorative pebbles or grains around the candle for decoration and to secure in place. We used black beans, kidney beans, and lentils – all are great sources of iron for us vegan girls – and you can use spices, pasta, or anything you find in your pantry.
you could also decorate the outside of the jar with stickers and decorative items with your glue gun, or completely paint the exterior. Most paints require some time to dry off and then oven time, so make sure you do this before adding the floral wire.
light your candle and it's ready for hanging!
watch your hand-made craft shine through the night!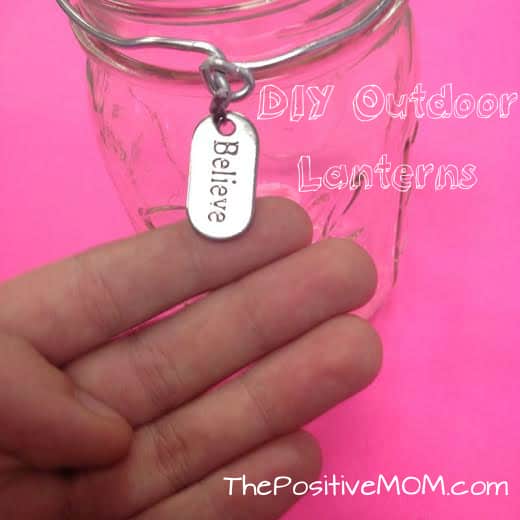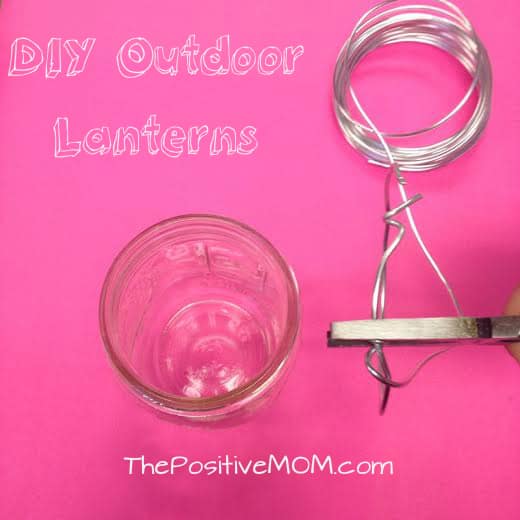 We took some photos you can pin and save. You can find lots more at my daughters' Facebook page Facebook.com/WhollyART Wasn't that fun? The girls and I got a whole box of mason jars and candles so we could make them with our friends and even had some extra to make wonderful gifts!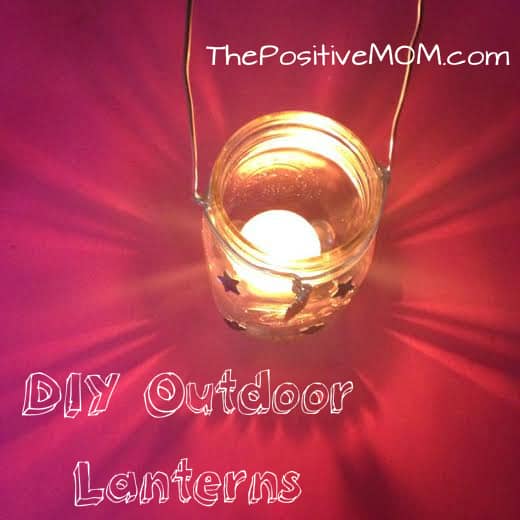 My mission is to help moms find peace, break cycles, and feel whole so they can be present, peaceful, and positive moms. To receive a gift that can get you started on that journey click HERE.