Snap your fingers, loves!
I'm hosting a movie giveaway on behalf of Universal Pictures Home Entertainment, so one fortunate reader will receive a Blu-ray Combo Pack of The Addams Family – which is available now on Digital and releases on Blu-ray™ and DVD Jan. 28th!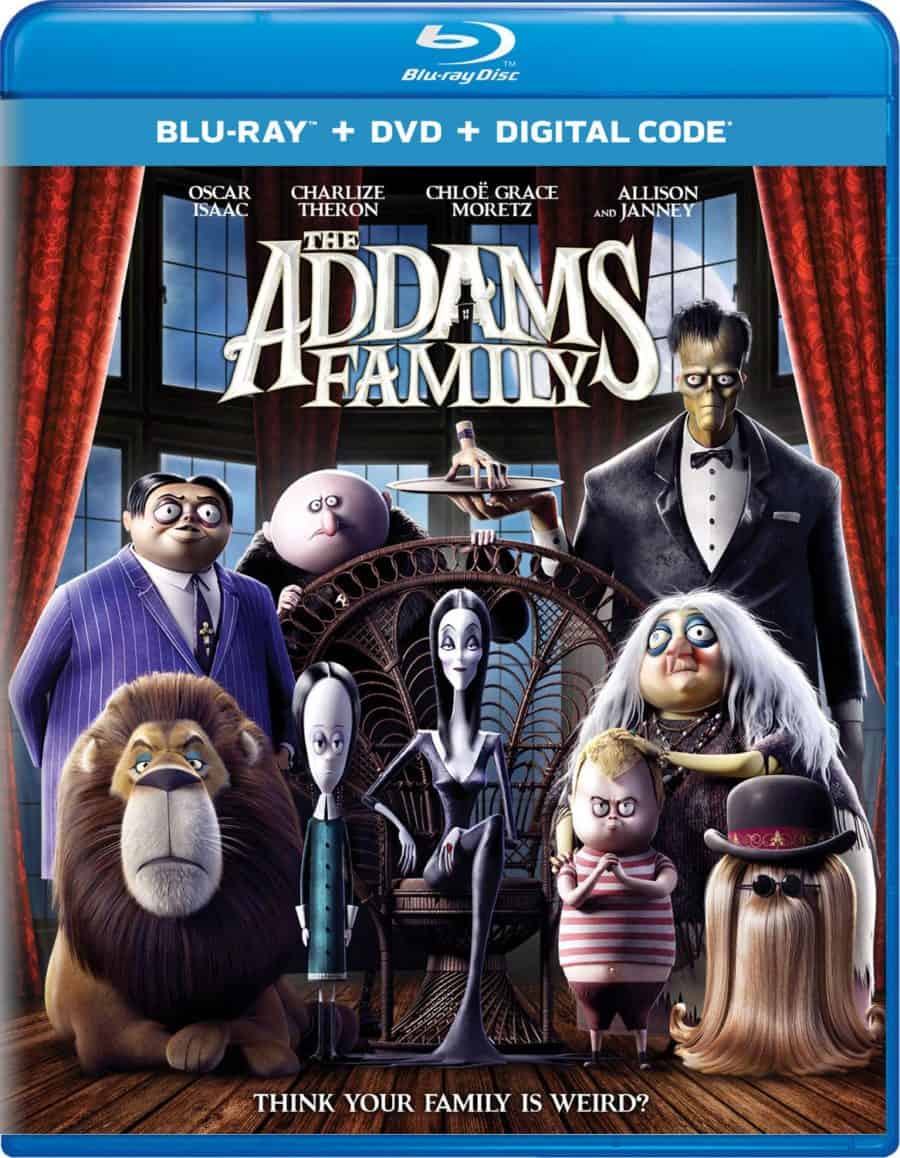 From directors Conrad Vernon (Shrek2, Madagascar 3) and Greg Tiernan (Sausage Party, "Thomas & Friends"), and produced by Gail Berman, p.g.a., Conrad Vernon, p.g.a., Alex Schwartz, p.g.a., and Alison O' Brien. Film Editor: DavidIan Salter, ACE Executive Producers:Kevin Miserocchi, Andrew Mittman, Joe Earley, Aaron L. Gilbert, Jason Cloth
The Addams Family cast is amazing: Oscar Isaac as Gomez Addams (Star Wars: The Last Jedi, X-Men: Apocalypse),Charlize Theron as Morticia Adams (Long Shot, Kubo and the Two Strings), Chloë Grace Moretz as Wednesday (The 5thWave),Finn Wolfhard as Pugsley (It, "Stranger Things"),Nick Kroll (The Secret Life of Pets 2, Sing), music icon Snoop Dogg as "IT", with Bette Midler (Hocus Pocus, The First Wives Club), Allison Janney (Minions, I, Tonya), Martin Short, Catherine O'Hara, Tituss Burgess, Jenifer Lewis, Elsie Fisher, and Aimee Garcia.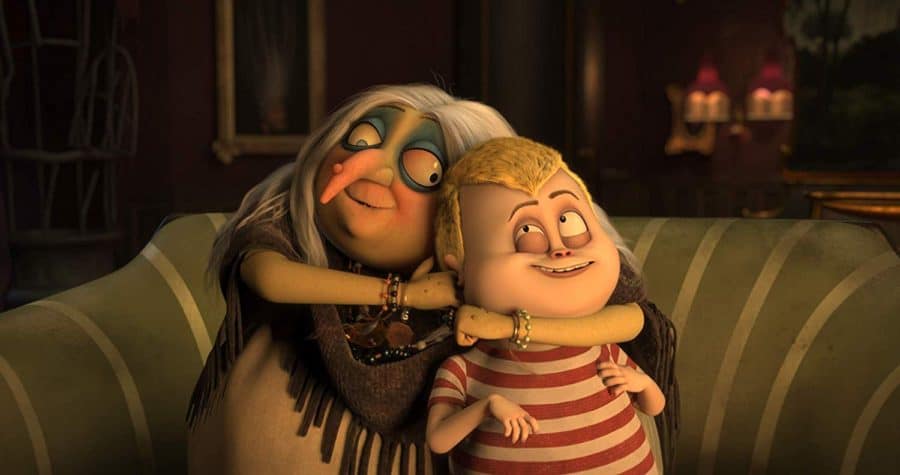 Everyone's favorite creepy and kooky family –The Addams Family – is back in a "frighteningly funny and fresh" (Rosie Knight, IGN) animated feature film, from Metro Goldwyn Mayer Studios (MGM) and Universal Pictures Home Entertainment.
View this post on Instagram
The very first full-length animated film about the eccentric and unconventional family, The Addams Family home release, showcases the wonderfully weird world of the Addams family with a variety of exclusive bonus features not seen in theaters including deleted and extended scenes, an interactive charades game with Thing, behind-the-scenes footage, music lyric videos and more!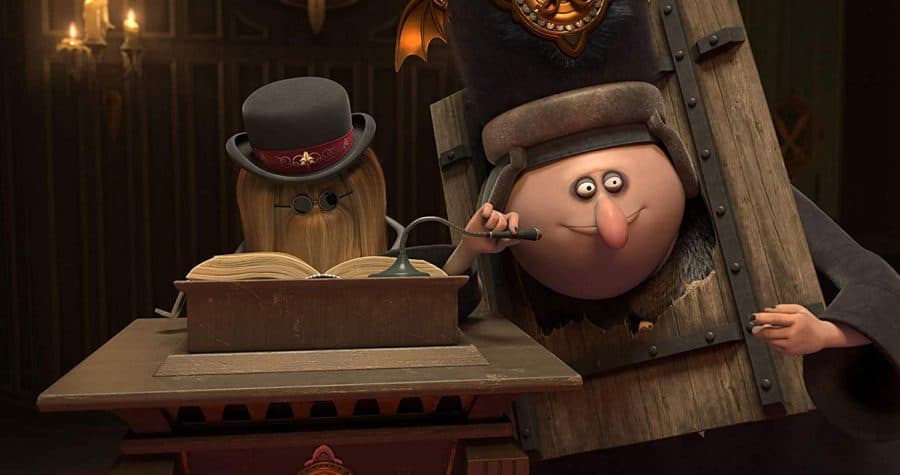 Filled with wildly funny moments and a fresh take on the beloved characters created by Charles Addams, The Addams Family celebrates the uniqueness of every family and delivers spooky fun all year long.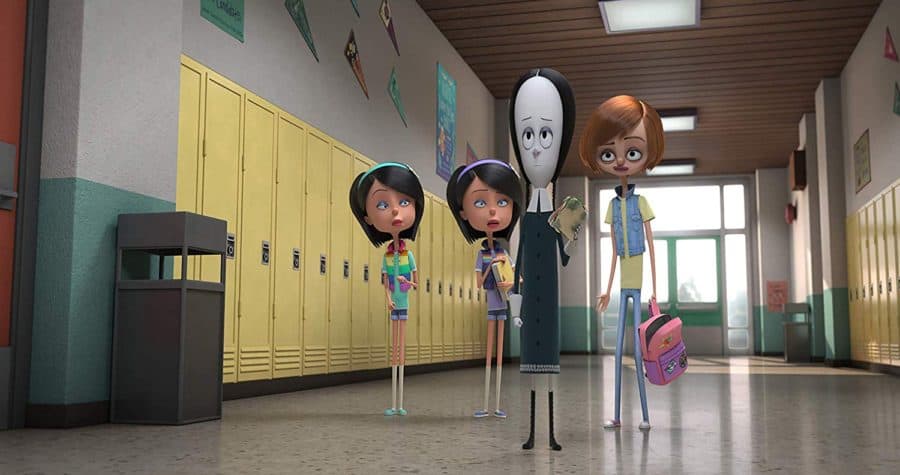 Back in October, the girls and I enjoyed an early screening of The Addams Family, with some of their musical theater friends.
I used to watch The Addams dubbed in Spanish with my dad on our tiny black and white TV, so it is fun to see my kids being introduced to this creepy family in an 86-minute (1 hour and 26 minutes) kid-friendly comedy – rated PG for gross, dirty, and scary parts (macabre and suggestive humor, and some action).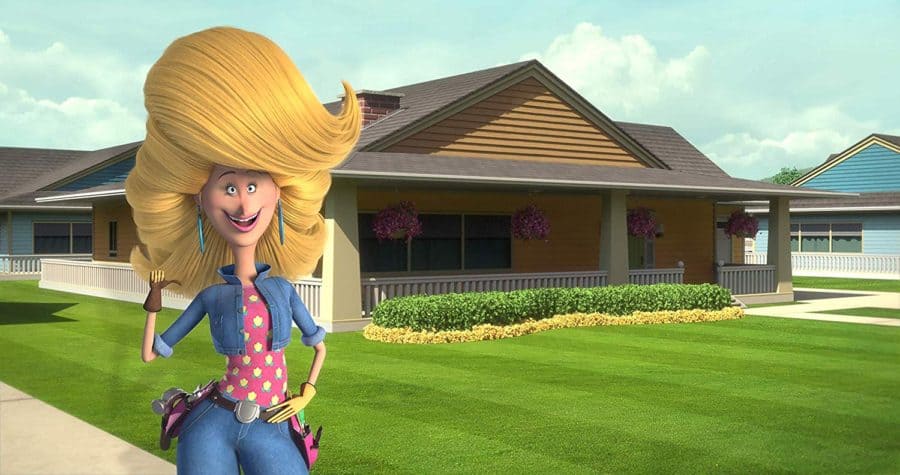 The Addams Family was nominated for two Annie Awards™ including "Best Character Design –Feature" and "Best Production Design –Feature."
The Addams Family was called "BEST ANIMATED MOVIE EVENT OF THE YEAR!" by Max Evry, of COMINGSOON.NET.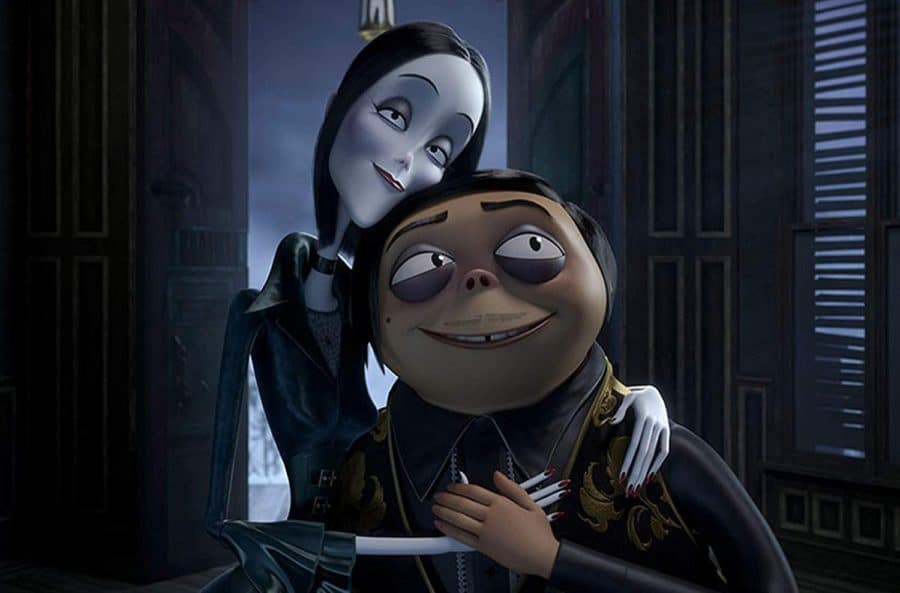 With story by Matt Lieberman and Erica Rivinoja, The Addams Family is funny, outlandish, and completely iconic, redefining what it means to be a good neighbor.
I loved the messages of celebrating individuality, finding a place to belong, and how everyone is awesomely weird in their own way.
The Addams Family BONUS FEATURES ON BLU-RAY, DVD & DIGITAL:
The Addams Family in-home release features languages and subtitles in English SDH, French and Spanish and has wonderful bonus features:
Deleted and Extended Scenes*
Welcome to the Family*–In this combined Making of/Character Profiles, we hear from the filmmakers and stars of TheAddams Family about how the film came about, the animation process and insight into the characters.
Life of a Scene*–From black & white storyboards and layouts to animation and lighting,follow along with filmmakers as they bring to life a scene from the movie.
Charades with Thing*–There's nothing quite like a game of Charades with your friends. But what happens when the person giving the clues isn't exactly a person? What if he's just… a hand? On talent day, stars of the film are invited to play Charades with Thing. Talent goes head-to-head, competing to see who can guess Thing's clues. Graphics reveal the answers and keep score for each player.
Addams Family Throwback
"Haunted Heart" Lyric Video–performed by Christina Aguilera
"My Family" Lyric Video–performed by Migos, KarolG, Rock Mafia & Snoop Dogg*. The music is by Mychael Danna and Jeff Danna and Music Supervisor is Chris Douridas.
*Never-before-seen bonus content
We were so excited to receive a package to celebrate the release of The Addams Family!
Cuddle Barn Addams Family 6″ Plush Movie Character
The Addams Family Thing Shoulder Sitter
Eyeballs Themed Candy
Little Kitchen of Horrors Cookbook
Pretty Vulgar Black Nail polish
Large Skull Shaped Candle
Uncle Fester & Cousin Itt Bottle
1 Blu-ray of The Addams Family
The Addams Family Giveaway
I am so excited for the winner – go ahead and enter to win your copy!
a Rafflecopter giveaway
Which bonus features are you most excited about? Share with us in the comment section below.
FollowThe Addams Family with #MeetTheAddams and on Facebook, Twitter, Instagram, and on Wednesday Addams' Instagram.
[ela]