I didn't watch the trailer for Can You Ever Forgive Me?, I didn't read about it, I didn't have a clue what it was about, but when I heard Melissa McCarthy was in it and based on a true story, I knew I wanted to watch it.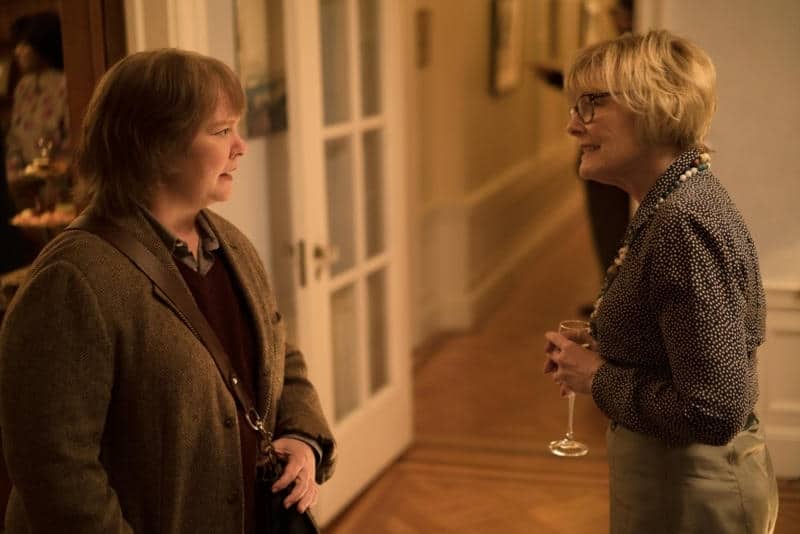 Multi-Award Nominated and Certified Fresh™ on Rotten Tomatoes®, Can You Ever Forgive Me? is now available on Digital and DVD, so you can watch it from the comfort of your home, just like I did, after FOX provided me with a review copy.
After watching Can You Ever Forgive Me?, I was delighted. Author and forger Lee Israel, masterfully played by Melissa McCarthy, is an incredible character with a powerful story, and we can all learn a thing or two from her life, especially those of us who love the written word and make a living writing and publishing our stories.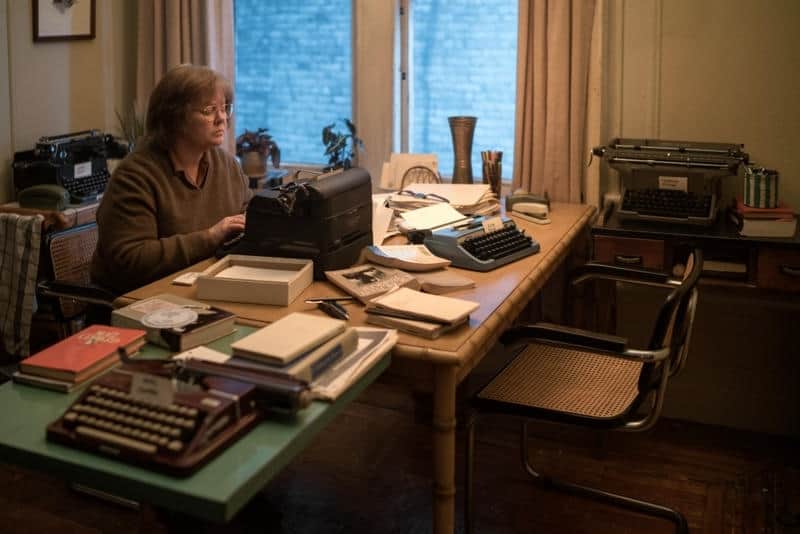 Both Melissa McCarthy and co-star Richard E. Grant received Golden Globe®* and Academy Award® nominations for their acclaimed performances in Can You Ever Forgive Me?, which was also nominated for an Adapted Screenplay Oscar®.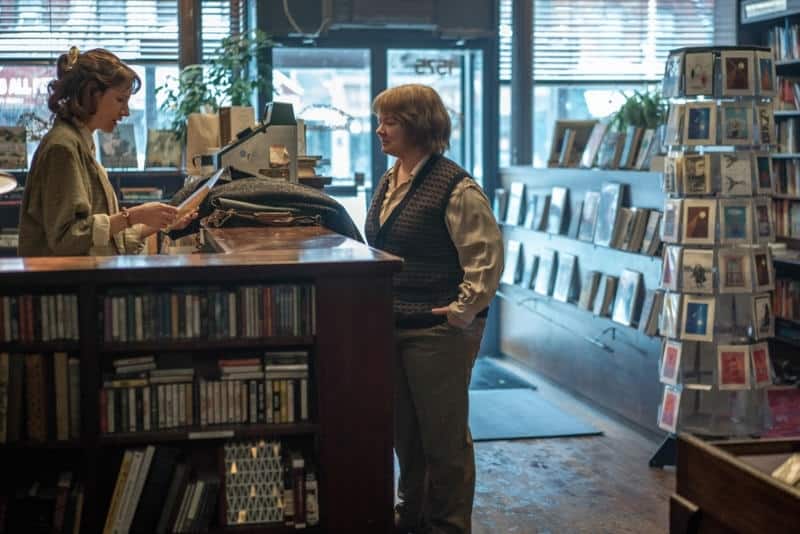 Can You Ever Forgive Me? is rated R for strong language including some sexual references and brief drug use. The movie explores Lee Israel's life and it's based on Lee Israel's memoir Can You Ever Forgive Me? and she was known for her impossible temperament, her drinking problem, and her controversial literary achievements.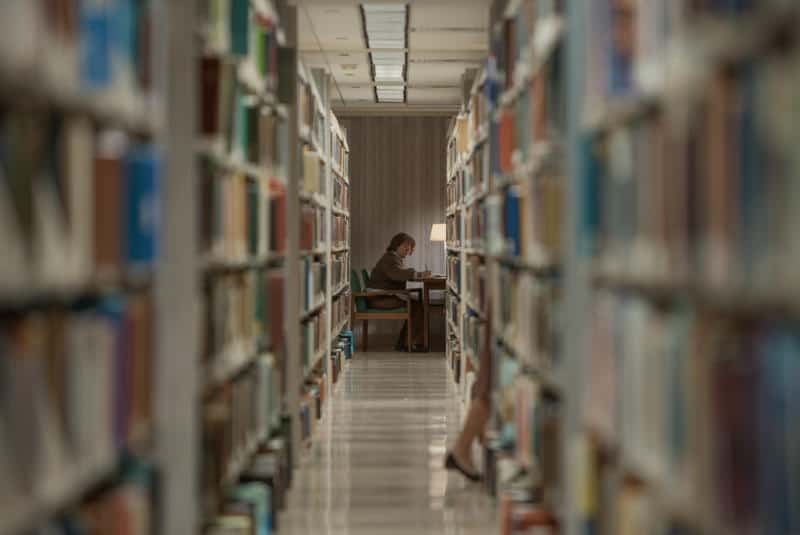 Melissa McCarthy is brilliant as Lee Israel, a best-selling celebrity biographer in the 1970s and '80s turned struggling artist, who turns to lies, deceit, and crime to survive and find satisfaction in her work.
In Can You Ever Forgive Me?, we see Lee Israel get from a dead-end desk job, close to being evicted from her infested apartment on the Upper West Side of New York, and unable to pay for her sick cat to get treated. We learn of her isolation, her feelings of failure, and her romantic self-sabotage.
And while we can see the reasoning behind Lee Israel's desperate measures, we also see she had a choice. As a matter of fact, she had many choices, as we all do.
You Must Build Relationships
Lee Israel feels humiliated because her Estée Lauder biography is highly discounted and she gets rejected by publishing houses and bookstores; however, her literary agent, Marjorie (Saturday Night Live's Jane Curtin) lets her know she needs to become a nicer person.
Lee Israel is cold, harsh, sarcastic, judgmental, and mean to everyone around her. The number one secret to surviving and succeeding in any industry is to build genuine relationships with others. In order to succeed in the publishing industry, you must network with other authors and be kind to editors, designers, marketing professionals, agents, and publishers alike. One must also be respectful to critics and friendly to readers.
You Must Build A Platform
Lee Israel is resistant to grow with the industry. She wants her writing to speak for itself, but that can't happen unless people know it exist. It's not just that she's not good at self-promoting, it's that she's unwilling to even try.
Blaming others for one's failure and being unreasonable about how things should be won't lead you anywhere. Authors must be willing to build a platform, or as Lee Israel's agent would say: "You either become a nicer person, or you can take the time to make a name for yourself," because when you have the fame, you could probably get away with being a bit grouchy, rude, and gruff, but not before she's paid her dues.
You Must Get Rid Of Your Clutter
Lee Israel was surrounded by clutter, which may have been the explanation for the fly problem she often complained about. But clutter is not just objects and papers that pile up around us, stuff we collect, or trash we haven't cleaned up or recycled. Clutter is anything that causes stress, anxiety, and frustration. Clutter is chaos. Clutter is a delayed decision. Clutter is emotional burden.
Clutter creates writer's block and kills creativity. Psychology tells us that clutter creates distraction and confusion because our brain is over-stimulated, leaving us unable to focus.
As, Albert Einstein once said: "Out of clutter, find simplicity." When you clear clutter, you make room for you, your dreams, and the life you are meant to live.
You Must Be Vulnerable
Why doesn't Lee Israel believe in emotional intimacy? Why does she write other people's stories? Why does she hide her words behind other authors' names? She doesn't want her work to be open to criticism because she is afraid of not being "good enough."
In Can You Ever Forgive Me?, we can all perceive that Lee Israel had an amazing voice and superb talent, but it was a shame that it went to waste and then it was misused, and it caused her misery and isolation, rather than the joy and prosperity she could have enjoyed all along.
I think we can all relate to the fear of judgment and rejection, and that is a normal human fear, but it must not hold us back from sharing our message with the world.
In addition, feedback is a valuable gift. If you think about it, if Lee Israel would have taken her literary agent's advice to become a nicer person, make a name for herself, dress better, and write in her own voice, it would have saved her a lot of unnecessary shame and pain.
You Must Tell Your Story
As a storyteller and a Story Strategist, I teach moms and mompreneurs how to craft and tell their story in a masterful, profitable way in publishing, on the stage, and online. Many people are afraid to write a memoir and others would like to but lack the knowledge of how to start, how to structure their story, how to develop their storytelling skills, how to captivate literary agents and publishers, and how to engage readers.
The reason we have Lee Israel's story on the big screen, on digital and DVD today is because Lee Isreal decided to write her own story, in her own words. Lee Israel's memoir was published in 2008, not because it was a popular style, but because it was the truth about her journey – the good, the bad, and the ugly.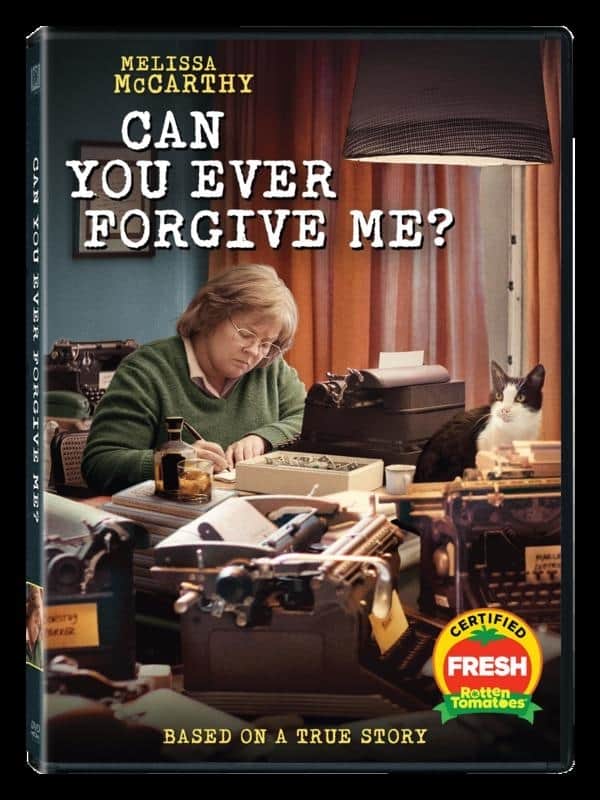 Can You Ever Forgive Me DVD Special Features
– Deleted Scenes – with/without Commentary by Director Marielle Heller
Outtake
Vet's Office
Cat Café
Lee and Jack Drink
Ms. Whitman Short
– Promotional Featurettes
Elevator Pitch
Becoming Lee Israel
Likely Friends
A Literary World
– Audio Commentary by Marielle Heller and Melissa McCarthy
– Galleries
Lee Israel Letter Gallery
Unit Photography Gallery
Can You Ever Forgive Me? has a run time of approximately 106 minutes and features audio and subtitles in English, Spanish, and French. Get your copy today!
Follow Twentieth Century Fox Home Entertainment on Twitter @FoxHomeEnt, follow Can You Ever Forgive Me? on social on Facebook: @CanYouEverForgiveMeMovie; Instagram: @CanYouEverForgiveMe; and Twitter: @cyefm.
[ela]