Christmas is a time for faith, family, friends, food, and fun. And because we often gather with our loved ones and family members, it's also a great time to take some memorable photos! If you're planning on doing a family photoshoot this Christmas, then you'll want to make sure you're dressed for the occasion. In this blog post, I'll give you some tips on what to wear so that your family portraits turn out to look amazing!
Our Christmas family photoshoot has become a very important thing in my life, especially as I've come to reflect on how I don't own one single family photo from my childhood, and since I've lost most of the photos I've been collecting of my own family.
Having a family photo session each Christmas is more than the color scheme, the perfect look, the perfect outfit, or even what the final image looks like. It's more of a symbol of motherhood and a healing gesture for my inner little girl.
Tips for Choosing Colors
The first place to start when choosing what to wear for a photo shoot is to think about colors. I've found these classic pairings to be ideal for Christmas:
Red and green
Red and green are iconic Christmas colors – but you don't have to stick to the traditional shades. Different shades, such as deep wine red and forest green are a great choice for photos, especially in family pictures.
Black and Gray
Black and gray are easy to work with and great if you prefer dark colors. You can also add a pop of color to the outfits that everyone wears to make them more seasonal. In our family, we do this through festive bows, but you could do it with other types of accessories.
Red and silver
This works nicely if you want a more formal photo shoot, but do use the silver as an accent color to avoid it becoming too overwhelming.
Yellow and Navy
If you want to take your family photos in non-traditional holiday colors, try yellow and navy. A popular color trio for this is mustard yellow, dusty orange, and chambray or a soft yellow with blue jeans.
Now that Elisha is in college, we have fewer opportunities to do family pictures, so I want to do a more neutral photo that I can display longer.
Green and cream
Green with cream work well for nature-themed shoots, or you can go for a softer green such as sage for that ethereal look to the photos. You can use solid colors or even find different patterns that work in these shades.
Tips for Using Colors
Before being set on your colors, it is a good idea to think about how you can use them for your perfect outfits. Here are three simple tips to help you ensure you are making the best choice.
Use Colors to Your Advantage
No matter what type of family portrait outfit you choose (theme-based, festive, or casual), colors play a crucial role in keeping your photo harmonious. You can choose to showcase a color (such as red) and have that color pop throughout your family's outfits or opt for a nice varied color palette.
If you do choose to all incorporate one color in your attire, make sure the color is a complementary shade for each family member and their skin tone. If opting for a color palette, make sure each color syncs with the other. For example, if mom chooses beige or tan, dad could choose forest green and the kids could be in rust or maroon.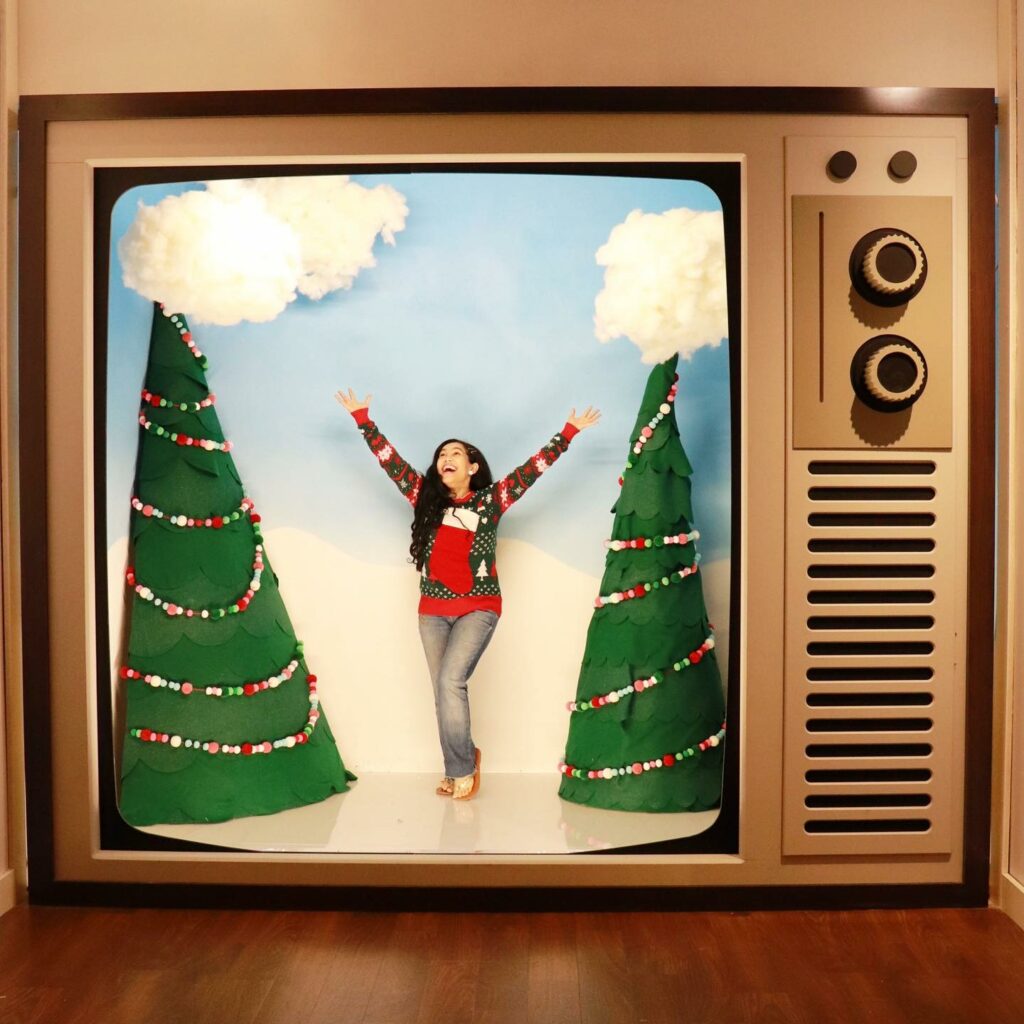 I've heard people give this tip when talking about makeup: you want the color to enhance your overall look, not overwhelm it. That's also true for the different outfits in your professional photos.
Neutral Colors Always Work If In Doubt
Color is a great way to create cohesiveness in a group image, but neutrals help ground your photo. Too many bright colors can distract from the people in the photo. You want the entire family to shine!
If you prefer to take your family photo against a busier background, neutral tones of Christmas outfits are a great way to contrast it.
Our checkered pajamas in bright colors looked great for our outdoor family photoshoot at the Christmas Tree Farm scenery.
However, when posing in front of a red Christmas truck with a lot of fun Christmas details, the best option was lighter colors like cream and gray.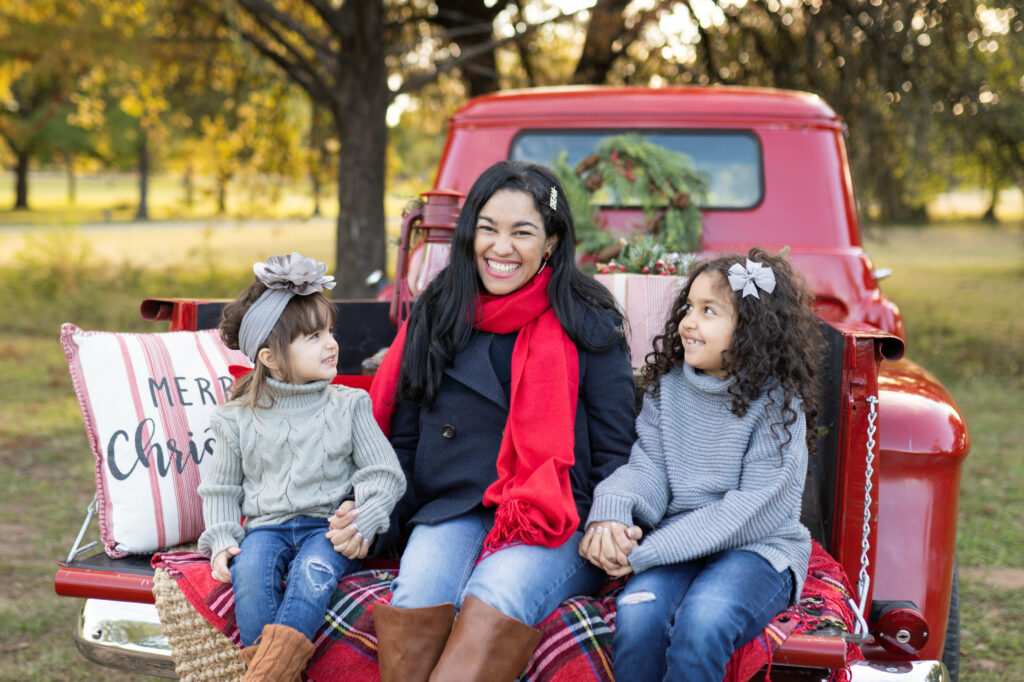 Adding subtle peeks of a softer color can also help break up a more monotone look, whether you're doing matching outfits or not. And in our family, we loooove matching!
Keep Within the Same Color Palette
Too many different colors can create visual chaos, but the perfect mix of colors in the color wheel can add instant polish to your overall look.
Here are a few tips to help you find the right balance of color in your photos:
Stick to a maximum of three colors. This will help create a cohesive look without overwhelming the eye.
Use light and dark shades of each color to add depth and dimension.
Use warm or cool tones depending on the mood you want to create. Warm tones are an easy way to make the photo feel inviting and cozy, while cool tones will give it a more modern feel.
Christmas Family Photo Shoot Pattern Ideas
Not everyone loves patterns for their clothes but if you do, here are a few tips on how to incorporate them.
Plaid/Checkered
When it comes to holiday fashion, there are a few go-to patterns that always work well. Plaid is one of them! This pattern is classic and can be easily mixed and matched with other pieces in your wardrobe.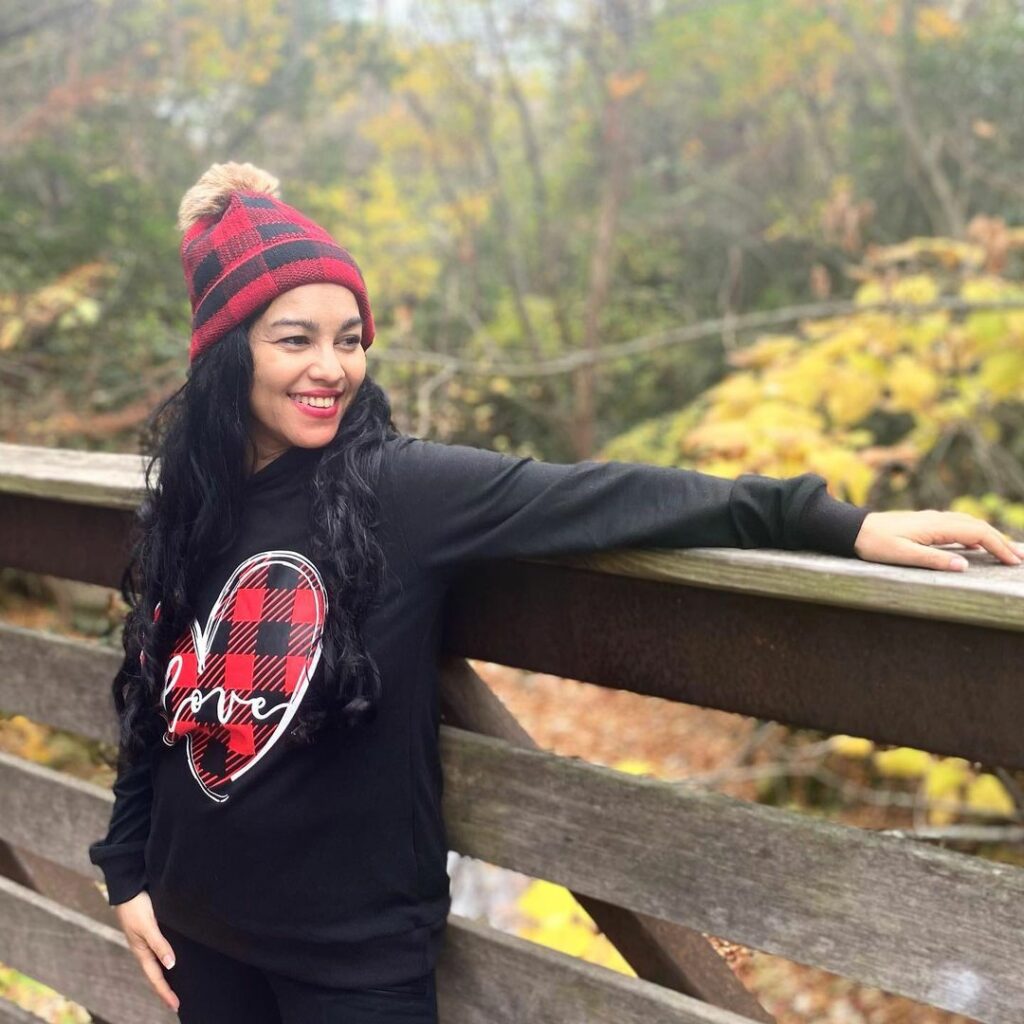 For men, try a subtle small-scaled plaid or houndstooth blazer. For women, go with a bigger check pattern. Just be sure to keep the color palette restrained so that the look doesn't become too busy.
Small paisley
If you're looking to add a touch of elegance to your Christmas photos, consider paisley. This classic pattern can be dressed up or down, making it perfect for any formal or casual setting. Try incorporating paisley into the ties or pocket squares of the men in your photos, or choose a dress with a paisley print for the women.
Gingham
I've always been a big gingham fan, especially for matching family outfits. If you're opting for a neutral black and white (or black and cream) palette for your wardrobe, consider incorporating gingham print in sweet holiday dresses for little girls. It's a great way to add some seasonal cheer while keeping things from feeling too plain.
Polka Dots
When it comes to polka dots, keeping things subtle is always a better choice. Look for sweet black tights that feature polka dot detailing, headbands for babies with small polka dots, or even dresses that feature a tone-on-tone dot pattern.
At the end of the day, what we consider a great outfit is a matter of personal choice. It's okay to wear busy patterns as long as you have a cohesive theme and a neutral background.
Christmas Family Photo Shoot Photo Ideas
Christmas can be a hectic time of year, depending on how you celebrate. Getting the whole family together for a photo can be challenging. However, with a little planning, you can make sure that your Christmas photo shoot goes smoothly. Here are a few tips to keep in mind:
Choose a location that is convenient for everyone.
If possible, pick a spot that is already decorated for Christmas. This will save you time and effort when setting up the shot. You can even rent a studio or property and have a photographer join you there.
Make sure everyone is on the same page about what to wear.
You don't want half of the family in matching pajamas and the other half in their Sunday best. If you're not the only one responsible for buying the family photo outfits, agree on a dress code beforehand so that everyone knows what to expect.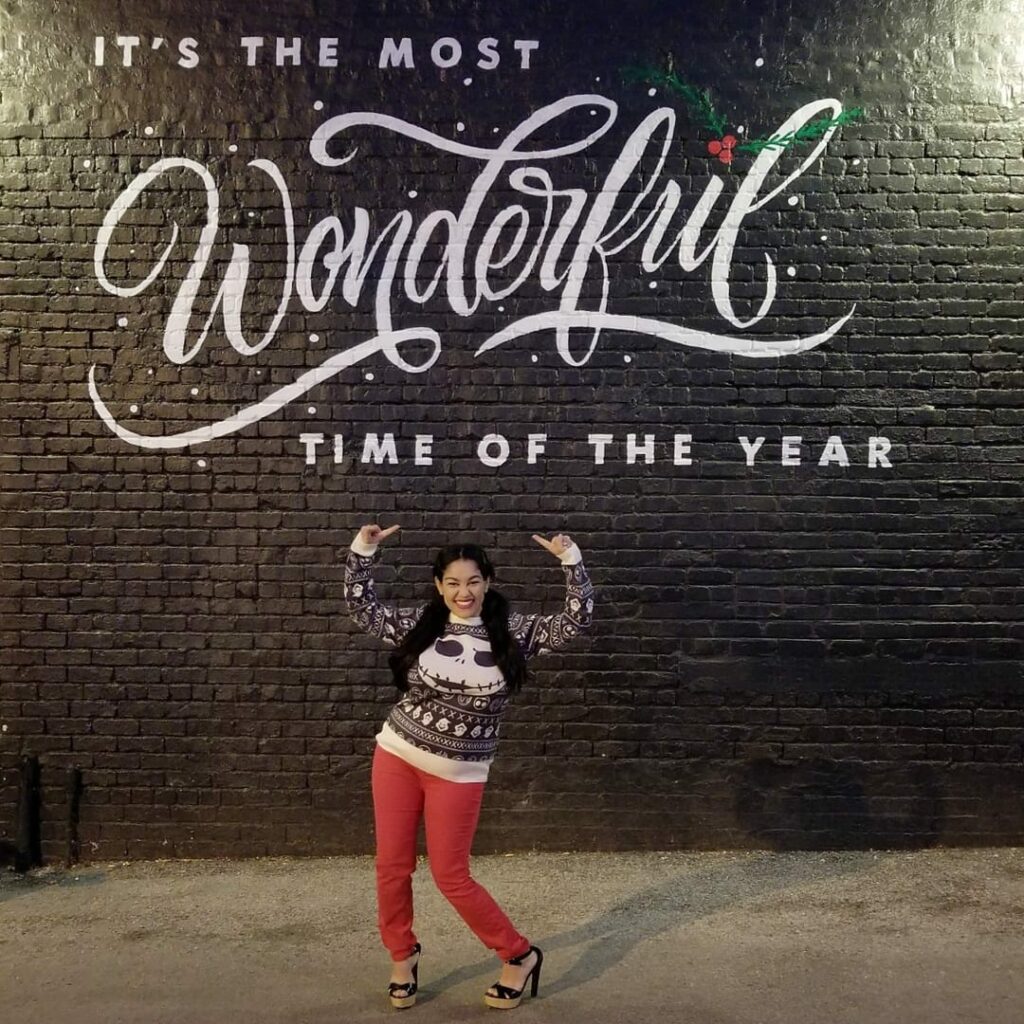 If shooting outdoors, time your photo shoot for early in the day or late in the afternoon.
The sun will be lower in the sky, providing softer, more flattering natural light for your photos. Avoid shooting mid-day, when the sun is directly overhead and creates harsh shadows. This is where the help of professional photographers is priceless because the lighting will make or break the photo.
Before you buy new clothes for everyone, plan whether you will have an indoor or outdoor photoshoot.
The rules for outdoor sessions are not the same as for a studio session. The latter gives you the flexibility of easy access to different textures and backgrounds, outfit changes to showcase different styles, and sometimes even props and wardrobe choices outside of your plan.
I always try to go for a timeless look rather than a trendy one. I like to wear clothes that are comfortable for any occasion, flattering for my body shape, and fit my personality.
You might be more into what is the latest and greatest style, so you might consider checking a Pinterest board or fashion magazine. Of course, your photo shoot will be less casual than everyday wear, but you don't have to go all fancy, either. I am a big fan of a flowy dress for every young girl, mostly because they feel the magic!
Aim to have a good time.
Young children (and even adults) can be unpredictable, so be prepared to take several shots before you get the perfect one. Well, it will never be exactly perfect, anyway.
So be patient, try to relax, and have a good time. After all, a family shoot is supposed to be a happy occasion!
What You Might Want to Avoid for a Photoshoot
First and foremost, try to stay away from clothes that are too tight or constricting. You want to be comfortable in your photos, and you don't want to have to worry about your clothes cutting into your skin.
Also, avoid wearing clothes that are too loose or baggy. These can make you look larger than you actually are, and they can also be quite unflattering.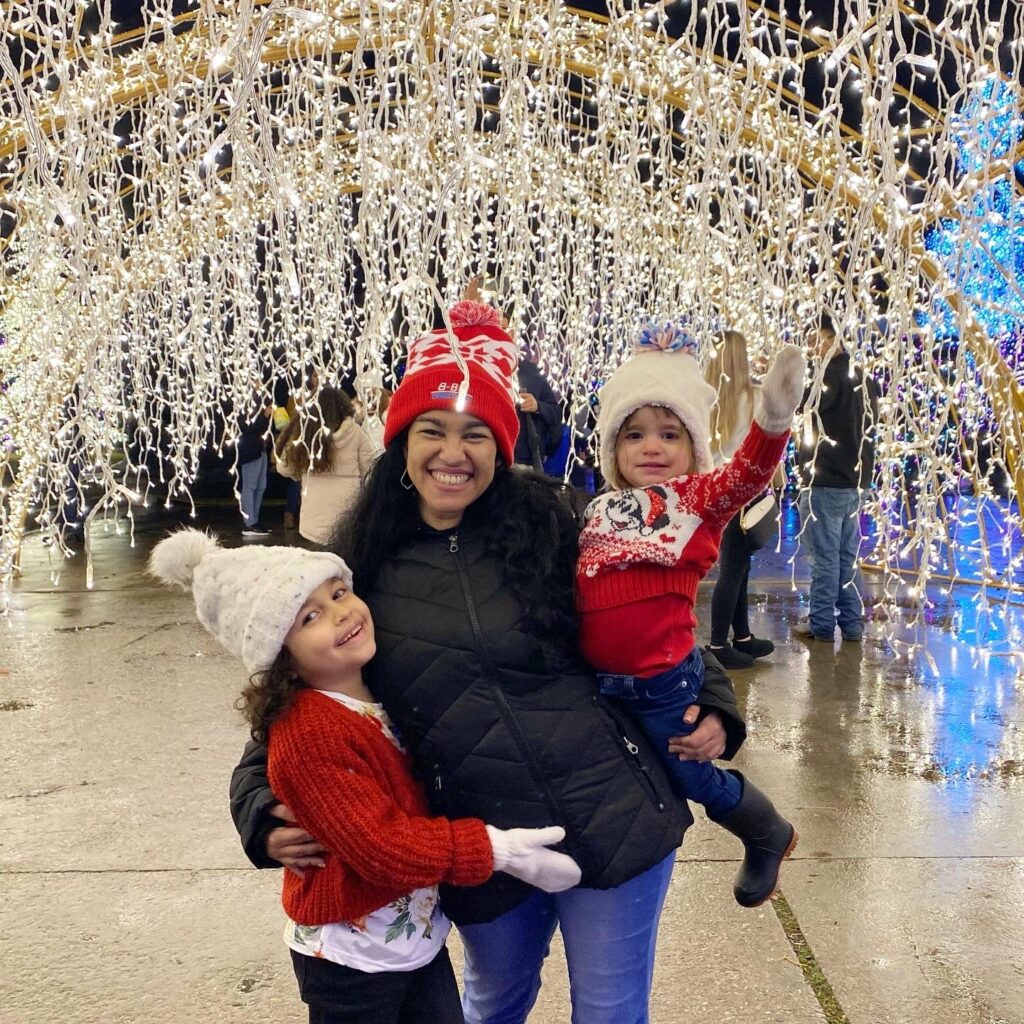 Another thing to avoid wearing is anything too bright or flashy. Christmas photos should be classic and timeless, so save the sequins and glitter for another time. Plus they can cause chaos in the photos with the light reflecting in all sorts of strange ways!
Oh… And needless to say, anything with large logos is a no-no.
The best Christmas family photoshoot
Taking a family Christmas photo doesn't have to be stressful – in fact, it can be a lot of fun with the right planning. With these tips, you'll be able to choose outfits that will look great in your photos and avoid any fashion faux pas. And most importantly, relax and have fun! The perfect Christmas family photo is waiting to be taken.
Great photographs make for great holiday cards, but most importantly, they can make for great memories, not only the ones you capture but the ones you don't!
Do you have any family photo outfit ideas? Share your family photography session tips with us below!