Hey loves!
We've got a brand new giveaway for the movie DOG with Channing Tatum.
The movie DOG is now playing in a theater near you and to celebrate the release I am doing a gift pack giveaway.
The giveaway includes 2 gift packs, each with:
Dog bottle (50oz) and bowl, Waste bag, Frisbee.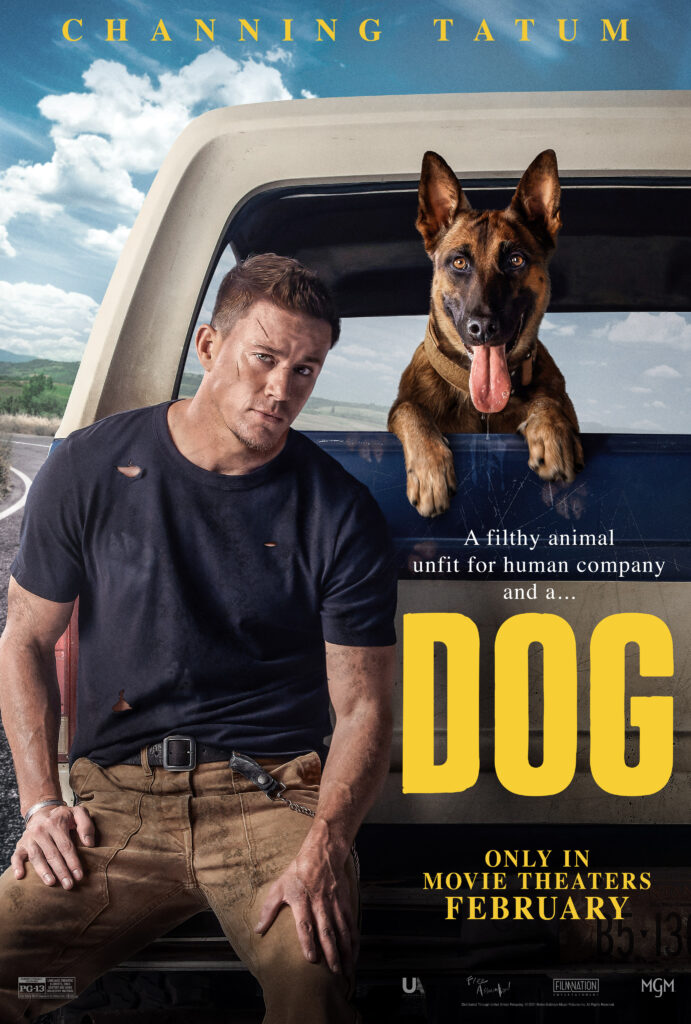 DOG is a buddy comedy that follows the misadventures of two former Army Rangers paired against their will on the road trip of a lifetime.
Army Ranger Briggs (Channing Tatum) and Lulu (a Belgian Malinois dog) buckle into a 1984 Ford Bronco and race down the Pacific Coast in hopes of making it to a fellow soldier's funeral on time.
Along the way, they'll drive each other completely crazy, break a small handful of laws, narrowly evade death, and learn to let down their guards in order to have a fighting chance of finding happiness.
DOG the movie was directed by Reid Carolin & Channing Tatum, produced by Gregory Jacobs, Peter Kiernan, Brett Rodriguez.
The screenplay of DOG is by Reid Carolin and story by Reid Carolin & Brett Rodriguez. With Executive Producers Betsy Danbury, Ken Meyer and music by Thomas Newman.
The cast of DOG the movie includes Channing Tatum, Jane Adams, Kevin Nash, Q'orianka Kilcher, Ethan Suplee, Emmy Raver-Lampman, Nicole LaLiberté, Luke Forbes, Ronnie Gene Blevins.
This comedy by Metro Goldwyn Mayer Pictures presents a Free Association/Gregory Jacobs Production, in association with FilmNation Entertainment, has been rated PG-13 for language, thematic elements, drug content, and some suggestive material.
GIVEWAY ITEMS
Enter to win one of the two packs below:
a Rafflecopter giveaway
Don't forget to watch DOG with Channing Tatum and to use #DogMovie to join the conversation online.

© Elayna Fernández ~ The Positive MOM
Be sure to Subscribe to blog post updates, so you never miss a thing!