Someone once joked around with me:
"For someone who deals with driving anxiety, you sure go on a lot of long road trips!"
Though I never saw it that way, it is very true. It seems like we're always driving somewhere, sometimes across the country.
And we do love being on the road. The closeness of being together in the car, doing something fun together, and in anticipation of something exciting, is an experience we all enjoy.
That's the beauty of doing hard things, of doing what scares you – you realize that the reward is always greater than your fear ever was.
And though some of the fear and panic I felt around the steering wheel was irrational and rooted in trauma of the past, it's useful to acknowledge that several precautions are necessary to keep the family safe on the road. According to research and statistics, a car is one of the most dangerous means of transportation.
Of course, we all must remember the basics like wearing a seatbelt, following speeding limits and other traffic laws, using turn signals, or making a full stop at a STOP sign.
I've learned that there's more to road trip prep than getting snacks for the kiddos and filling up your tank. It's so easy to jeopardize your safety, the safety of your family, and the safety of other drivers because you don't know what to do.
But it's never too late to learn, so I've been educating myself about how to lower the risk of accidents and be more proactive about road trip safety.
When you realize there is so much you can do to keep your to keep our families safe on the road, you feel empowered because you can make a difference, and you feel confident that you have done all you could to prevent a tragedy on the road.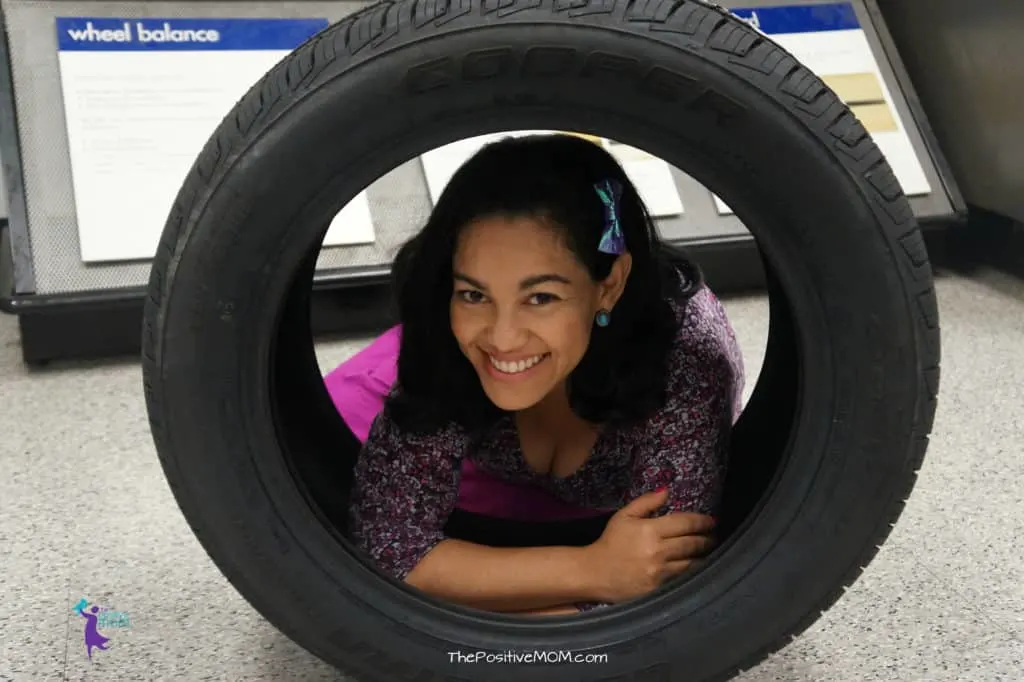 If you would have asked me a few years ago, my car safety tips would have included:
Avoiding distractions, such as using your phone to call or text, doing your makeup, blaring music too loudly, or staring too long at your GPS navigation device. To avoid yelling at the kids for fighting or whining on the back seat, you can plan for frequent short stops.
Being mindful of road conditions: when in light rain, heavy rain, slippery roads, construction, and other special conditions, it is important to slow down. Being aware of your surroundings and other drivers is the key to drivers' safety.
Being in proper shape: it's a given that you must not drive under the influence of any substance. However, this applies to influential emotions: anger, depression, overwhelm, hunger, or fatigue. When you're not thinking straight, you are dramatically increasing the chances of a crash. Physical illness doesn't help either, which reminds me to encourage you to keep a first aid kit with you!
These guidelines have helped me a lot when taking road trips with my family. However, I never really understood the importance of making sure your car is in great condition before hitting the road.
And though you and I may not be mechanics, you can keep up with your car maintenance (oil changes, brakes, wipers, fluids, etc.) as well as invest in a quality emergency roadside kit, jumping cables, a gas can, and a spare tire, to help others help you. Breaking down on a road trip is a dangerous, expensive, and stressful situation, especially when you are with the kids!
I'm going to soon learn how to change a tire and that really excites me, but the most important step around tires happens before you get a flat. It may even prevent it, and you can do it very easily.
Tires should be checked at least once a month and before a long road trip for routine maintenance and safety. Checking your tires for proper maintenance and safety is a simple, do-it-yourself routine that will get you road ready.
If you think about it, your tires are what connect you to the road. The 4 tires on your vehicle are the only parts to come in contact with and keep you connected to the road. For safety and good performance, you must properly care for, maintain and inspect your tires.
I was so excited when I went to Sears Auto and got 4 new Cooper Tires installed. It was really a treat. I had never done that before. I had replaced one tire here and one tire there as needed, but having all new tires has made such a wonderful difference in the way the car drives.
And besides the great feeling of comfort, it gives me a sense of peace when I travel with my kids, because knowing that I have quality tires makes me feel safer on the road. With the Cooper® brand, I get quality tires at a great price, from a company that I trust.
Tires play a crucial role in your safety on the road and the performance of your vehicle. With more than a century of experience in designing and manufacturing tires, the experts at Cooper Tires want to drive home the importance of tires through facts every driver should know. "Tires Matter" and we must all learn just how much!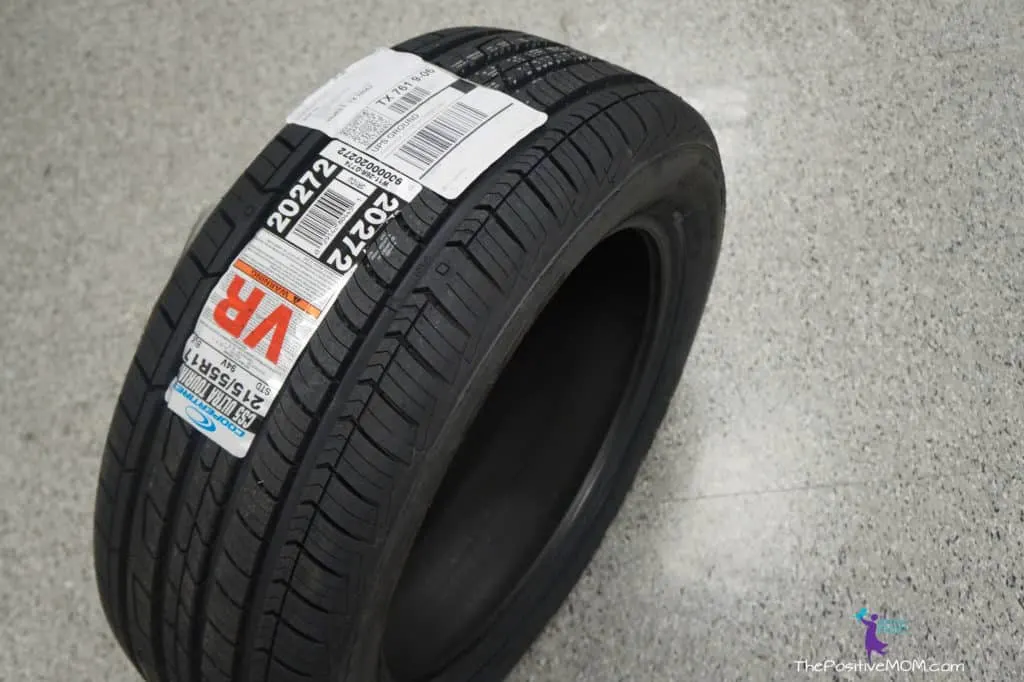 It is important to have the proper inflation pressure in your tires, as under inflation can lead to tire failure.
Proper pressure can save money at the pump. Tires that are under inflated by eight PSI or more can reduce the life of the tire by 9,000 miles, and can increase the vehicle's fuel consumption by four percent.
Be sure to routinely check your tire pressure to reduce your gasoline consumption and overall expenses on the road. Since outside temperature can affect your tire's pressure, the changing seasons are a good reminder to check pressure.
When replacing tires on a vehicle, it is recommended and preferred that all four tires be replaced at the same time. However if you can only purchase two new tires at a time, the new pair should always be installed on the rear axle for both front and rear-wheel drive vehicles. By placing the new tires on the rear axle, the deeper tire tread will help drivers maintain control on wet roads, which can help to prevent the vehicle from a potentially hazardous oversteer handling condition especially during sudden maneuvers. Worn out tires are dangerous. With that in mind, never purchase or install used tires on your vehicle.
Learning all about tires has been a wonderful experience, especially because I'm raising three young Latinas who are learning along with me. The Rubber Manufacturers Association reporting that only 17 percent of drivers are considered "tire smart," and in my culture, I am convinced the percentage would be lower for women.
As women, we can do hard things, and every hard thing we accomplish gives us confidence to keep going! But sometimes things are easy, and tire safety is one of them:
Tread can be checked with a U.S. penny. Proper tread depth helps tires maintain traction and improves handling. Proper tread depth can also help prevent hydroplaning.
Additionally, bald tires are more likely to be damaged by potholes and other road hazards.
The tread on your tires should be more than 2/32 of an inch deep and can be checked by inserting a U.S. penny into the tread, with Lincoln's head facing down. If the top of Lincoln's head is covered by tread, there is at least a minimum acceptable amount of tread. If the top of his head is visible at any point, it is time to replace the tire.
How often do you think about your tires? Click on this link and answer a few questions for Cooper Tires, like I did!
How do you keep your family safe on the road? Share your wisdom with us and tell me what you learned today about Cooper Tires – I am so grateful for all the information they have available for us!
Elayna is a homeschool educator, single mom of 4, founder of the Positive MOM Community, award-winning Storyteller, Story Strategist, and Student of Pain. She's a bestselling author, internationally acclaimed keynote speaker, and 3x TEDx speaker. To receive a gift from Elayna, click HERE.

Want to support the Positive MOM blog?
The mission of the Positive MOM blog is to help moms break trauma cycles, find peace, and feel emotionally whole, so they can practice supportive parenting and create a positive and healthy environment for their children. If you found Elayna's content valuable, please consider donating a love offering to enable her to keep creating content and helping more moms worldwide. Donate HERE.