I was 28 when I learned how to drive. I didn't want to – I was terrified. It turns out that in that defining moment of my life, as a newly single mom, I needed to regain control of my life, and that meant also getting in the driver's seat in the literal sense.
I called up a "driving instructor" I found in the yellow pages and paid him $100 to teach me how to pass the driving test. And though, ironically, I had to use a yellow pages book to prop both my bottom and my back up to reach the pedals, I supposedly passed with flying colors.
I felt like though I sure "fooled them" and they gave me a license, I was ill-equipped to drive my babies. Thankfully, I lived in Naples, a place where life was comfortably simple, sheltered, and relaxed. But when I was pushed to drive on highways, the anxiety was almost unbearable, because that meant going faster than I thought was safe. What a great metaphor for where I was at that time.
When I look at where I am today, life is moving at a crazy speed. I've been traveling, speaking on many stages, writing, homeschooling, and planning a move. Did I mention I'm taking math this semester?
How do you keep up with life in the fast lane? I've learned that sometimes, getting farther in life requires speeding up; keeping up, and moving at the speed of life.
Even though I have my 25mph days, I have slowly overcome my avoidance of the seemingly scary highways. After all, we all know how the song goes: life is a highway, so I might as well want to ride it.
You've got that song stuck in your head now, don't you? And you're thinking of Cars!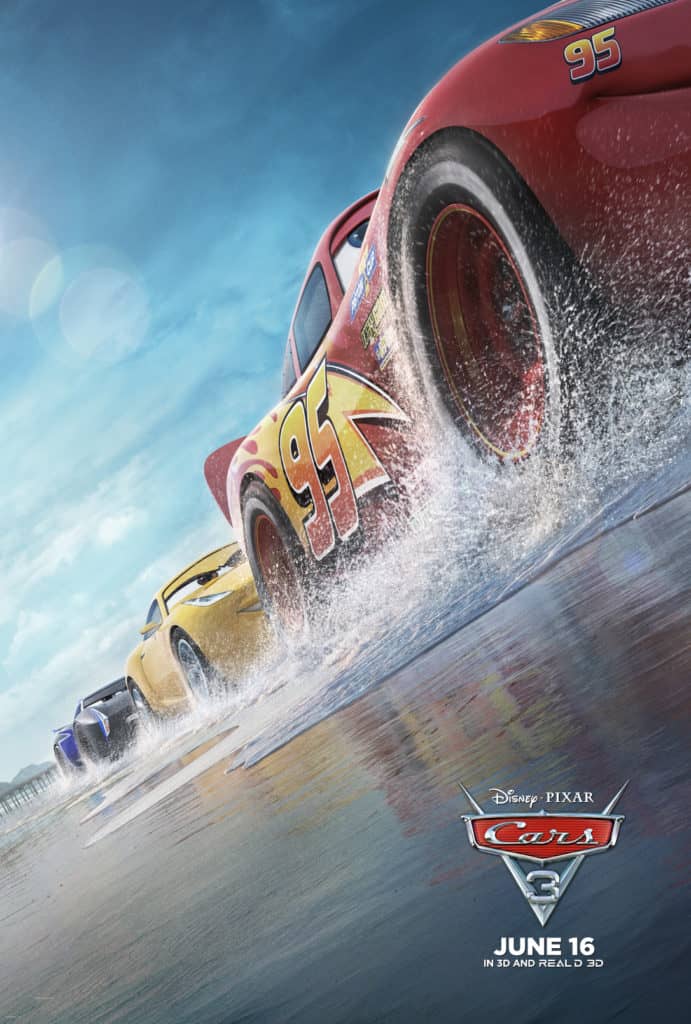 Well, so am I! In a few days, I'll be headed to San Francisco to the #Cars3Event. I will be part of a Disney, Pixar and ABC hosted event exclusively for Disney's top Bloggers!
As a Storyteller, I am a big fan of Disney/Pixar, so when I received the Pixie-Dusted message in my inbox, I was absolutely elated.
Am I ready for this much speed? Maybe not, but when your dreams are coming true, things are going to move a bit faster and you'll find yourself saying YES to opportunities that will stretch you. It will be my first time visiting the Pixar Animation Studios, and this all-expenses-paid trip will include exclusive press experiences, screenings, and interviews that will fill me with joy, especially because I'm going to be in great company!
Follow me from Monday, March 27th to Wednesday, March 29th, as I share live updates, using the event hashtags:
#Cars3Event #ABCTVEvent #TheToyBox #PuppyDogPalsEvent
Let me break those down for you so you know what to expect and can formulate the questions you want to ask.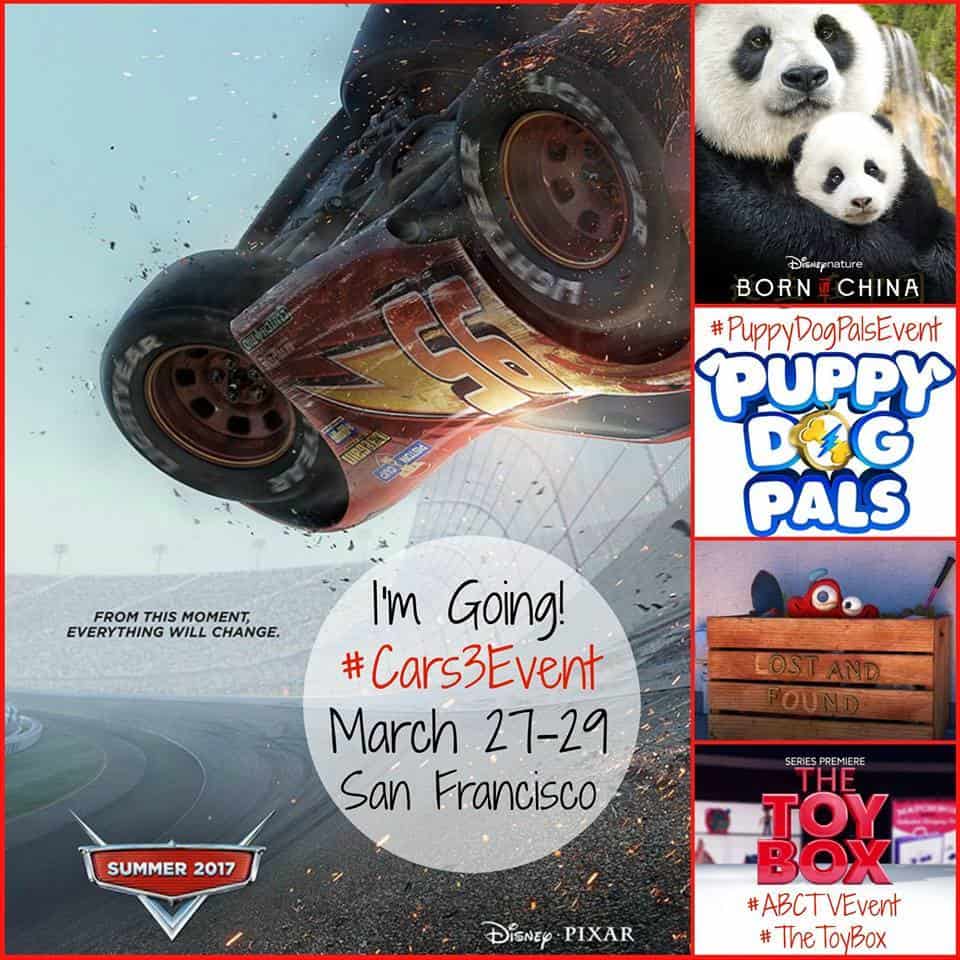 I'm going to screen footage from CARS 3, which opens in theaters on June 16, and I'll be able to learn more about it straight from Director Brian Fee, Producer Kevin Reher, and Co-Producer Andrea Warren, as well as various animators for the film.
Since I absolutely love Lightning McQueen, I'm really looking forward to exploring the challenges and successes of how the writers of CARS 3 such as Kiel Murray (Writer), Bob Peterson (Writer), Mike Rich (Writer), and Scott Morse (Story Supervisor) approached this third installment and continuation of Lightning McQueen's story.
I am especially curious about the technical achievements and challenges that artists experienced in the making of Disney/Pixar's CARS 3. I'm putting together some questions for Bobby Podesta (Supervising Animator), Michael Fong (Supervising Technical Director) & Jon Reisch (Effects Supervisor). Do you have any in mind?
And of course, I know you will be delighted to learn how it was like to design, create, and bring to life the next generation of cars – Jackson Storm and Cruz Ramirez. I'll learn about this fascinating topic from Jude Brownbill (Directing Animator), Jay Shuster (Production Designer) and Michael Comet (Characters Supervisor).
Another amazing experience will be screening the upcoming Disneynature film BORN IN CHINA again. I've already seen this film at the Disney Social Media Moms Celebration and I can't wait to share my review with you because it is so amazing and a must-watch for all moms! (And everyone…because, Pandas!)
Born in China opens in theaters on 4/21, which is Earth Day, one of my family's favorite holidays!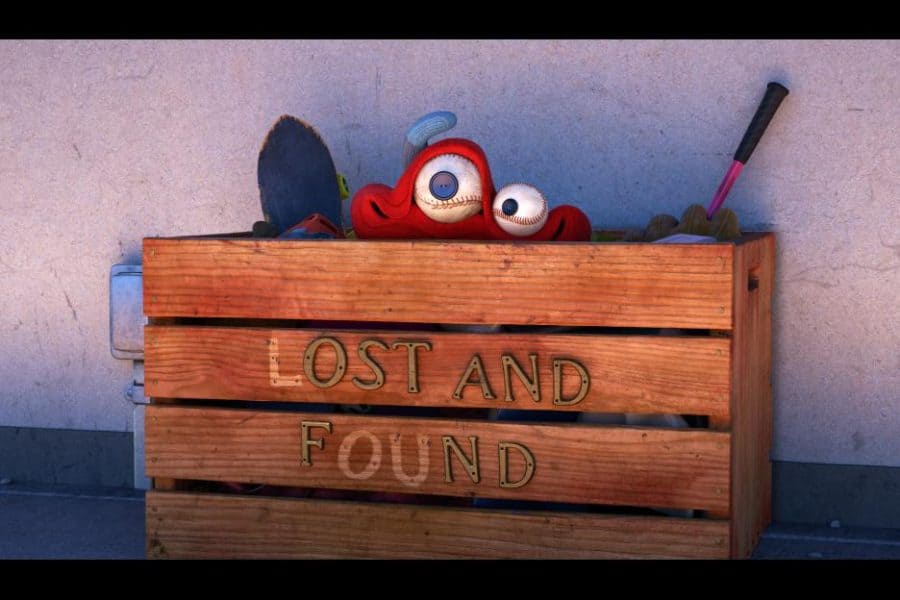 When I was at the Disney Social Media Moms Land and Sea event, I also had the privilege to screen the heartfelt short LOU and meet Director Dave Mullins. He and Producer Dana Murray will be offering a presentation about this compelling original short film that I know will have you in tears!

I am looking forward to also learning about Pixar in a Box and a special screening of the series premiere episode of "The Toy Box," the ultimate toy-competition series, which will provide talented designers with the chance of a lifetime: an opportunity to bring their toy concept to life with industry-giant Mattel and to the shelves of Toys "R" Us the day after the series finale. So exciting!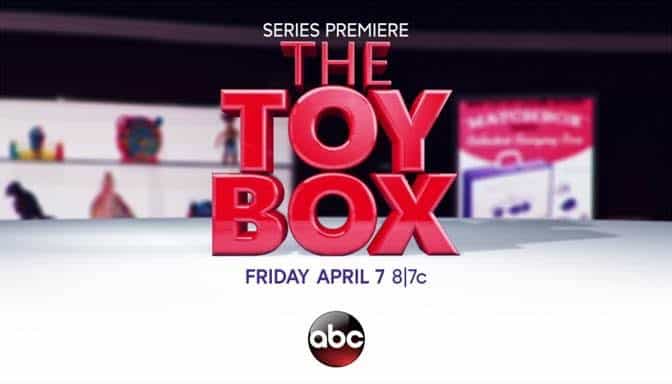 Inventors present their toy concepts to a group of mentors that include Pixar Creative Director of Consumer Products Jen Tan, and we'll have an exclusive Q&A with her after the screening. The eight-episode series of THE TOY BOX hosted by Eric Stonestreet ("Modern Family") premieres on Friday, April 7th at 8/7c on ABC.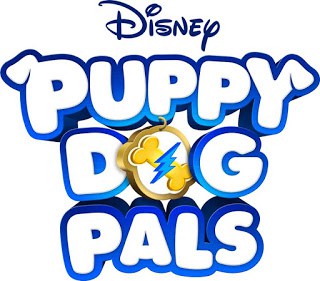 Disney Junior is treating us to a special screening of two episodes of the upcoming animated series "PUPPY DOG PALS ," which will be premiere in April 2017. Since the show will demonstrate positive lessons about friendship, problem-solving, collaboration, creativity, and adventure, I can't wait to be part of the Q&A with PUPPY DOG PALS Executive Producer Sean Coyle and Disney Junior Creative Executive Diane Ikemiyashiro to learn more.
In addition to all this exclusive content, I'll be learning about the history of stock car racing, including the evolution of car design, stories of legendary drivers with Creative Director Jay Ward and Former Crew Chief for Hendrick Motorsports Ray Evernham.
Oh… I almost forgot! We're also going to shop at the Pixar store and tour the Sonoma Raceway garage!
Sounds like I'm living on the fast fast lane? The itinerary is jam-packed – we'll have late days and early mornings, and I'll be juggling my college classes (did I say it is MATH?) in between. I'll be doing homework from the beautiful Hilton Garden Inn Hotel, so I won't really mind if you know what I mean.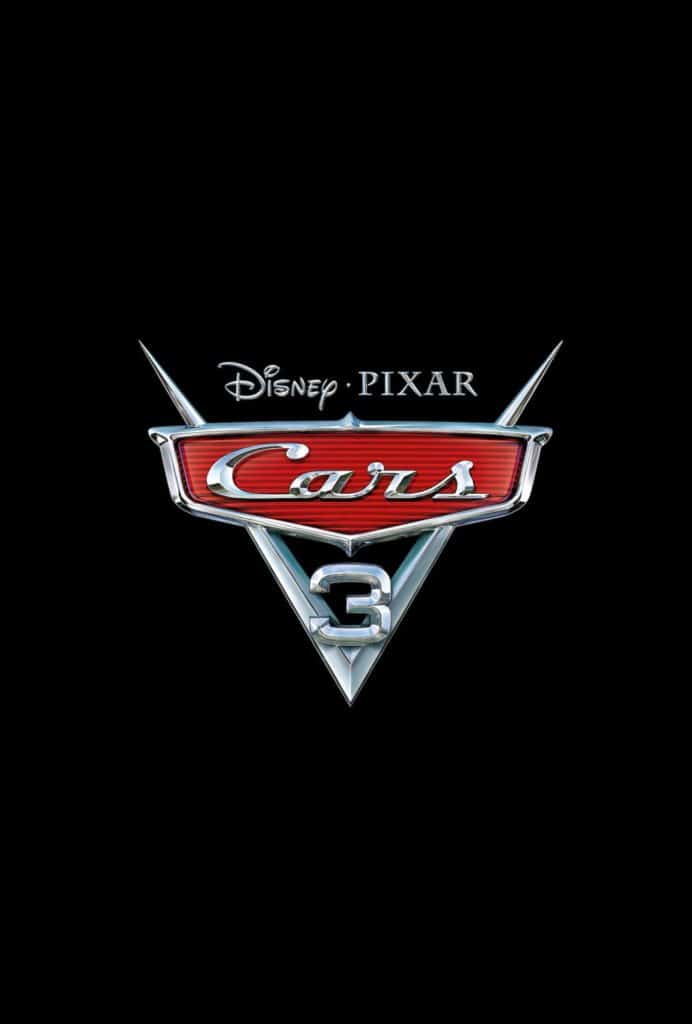 What I am a bit nervous about is learning to change out a tire at the Pit Stop and to take a lap around the racetrack in a real race car!I Ay ay ay…!!!! Can pull it off? It sounds exhilarating!
For the next three weeks, I'll be pushing the gas on my life, excited that I'm moving at the speed of my own life, knowing I'll be able to hit the breaks when needed.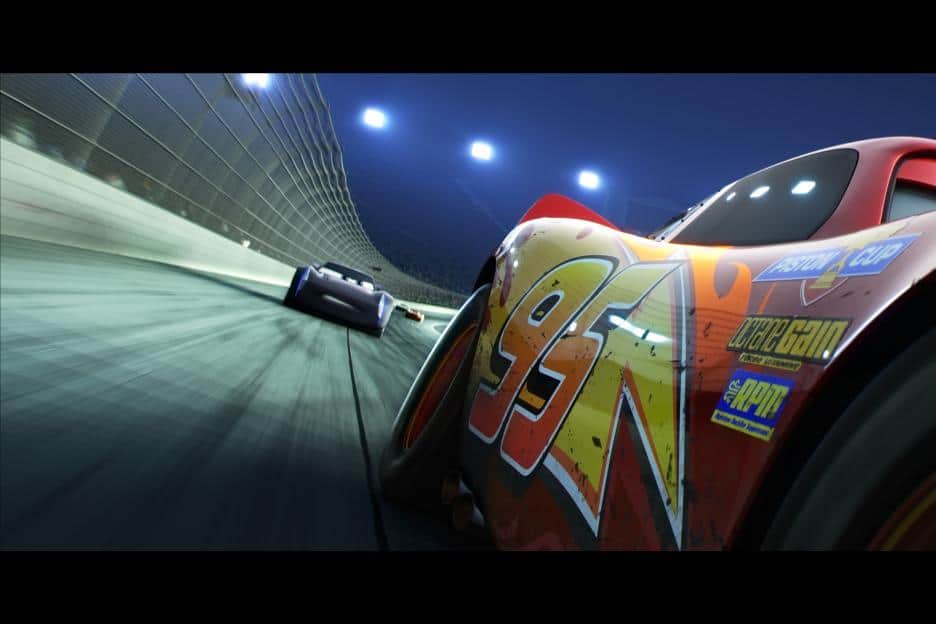 Speed doesn't always mean "danger" or translate to stress and overwhelm, and staying in your pajamas all day does not always mean the world will stop.
We must learn to move at our own pace and enjoy the ride when we are sure it is something that will contribute to our ultimate joy. That's the real test! I'm not going to be "busy", I'm going to be speeding with a purpose – so stay tuned 'cos I'll be sharing it with you!
Are you moving at the speed of life? What's the speed of your life right now? Share with us and remember to follow along March 27-29, to Like CARS on Facebook and visit the official CARS 3 website CARS 3 opens in theaters everywhere on June 16th!